Tasting the World: Visiting the 2018 Summer Fancy Food Show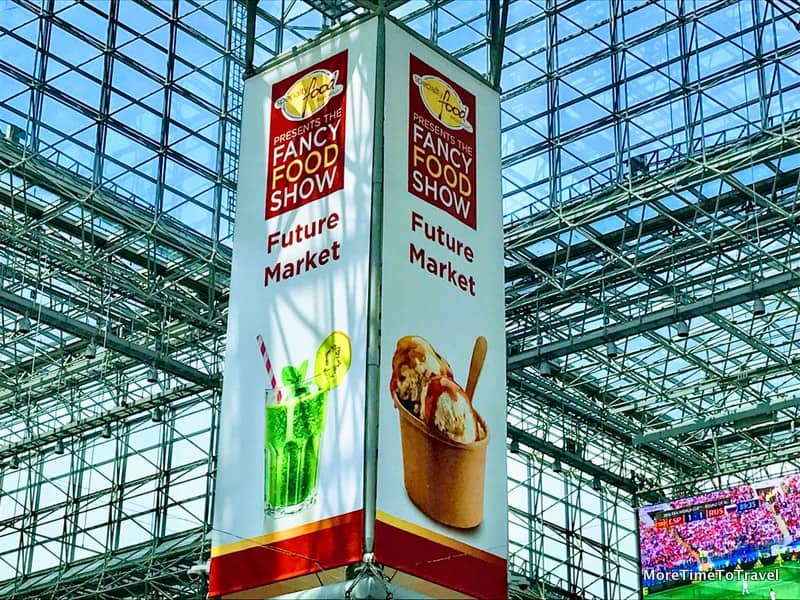 Visitors to the Summer Fancy Food Show need to determine a strategy for navigating the show if they hope to use their time to best advantage.
Held each year at the cavernous Javits Center in New York City, the three-day trade show covers as much space as six football fields with exhibits spread over miles of aisles on three levels. Comfortable sneakers are de rigueur! With sounds, tastes and smells, the sensory stimulation can be daunting.
Now in its 64th year, no attendee is known to have ever gone hungry at this event. Au contraire: Many of the 200,000+ specialty food products displayed at the event are available for tasting, too, so visitors need to pace themselves. It's easy to over-consume the appealing free food and/or drinks.
Participants aren't likely to feel lonely either. In addition to the thousands of vendors working the exhibits, an estimated 20,000+ buyers are in attendance, people from all over the world looking for products to distribute or to stock their retail shelves. In essence, the major purpose of the show is to connect buyers and sellers.
What is fancy food?
The show is sponsored by the non-profit Specialty Food Association. We've previously attended shows twice before, both the 2014 Summer Fancy Food Show and the 2015 Summer Fancy Food Show. Predictably, whenever we told anyone about our visits, their first question they asked was always the same: What are fancy foods?
As a category, it doesn't take long to recognize these foods and beverages when you see them. Also called "specialty foods," fancy foods are generally premium quality products, often made by artisans and small producers in limited quantities. Think: Specialty chocolates, olive oils, cheeses, sauces, snacks, charcuterie, pasta, coffees, and imported products that reflect diverse cultures.
Also included in the category are the growing number of all-natural and/or gluten-free foods, super foods, and exotic handcrafted products like vegetable yogurt, cherry chia granola, and black garlic mayonnaise. Many have eye-catching packaging.
Each year, the show seems to grow larger. The Association reported that specialty food sales totaled more than $140 billion last year, up 11% since 2015, growth that was nine times faster than food products overall.
Cheese is the most common specialty food product represented at the show.
Our strategy: Touring the "world" of fancy food
As travel journalists, we decided to limit our focus to the international segment of the show this year. (Although, of course, when we passed other interesting displays along the way, we were easily distracted.)
Foods from more than 54 countries were at the show this year, represented by 1,100 exhibitors. Greece was the 2018 Association partner country so there was an abundance of olive oils, dairy products, honey, marmalades, nuts and grains on display.
SOFI Awards 2018
Typically, one of the highlights of the annual event is the announcement of SOFI Awards. As the Academy Awards are to the movie industry, the SOFIs seek to showcase the best of the best within the specialty food industry. The awards represent the culmination of 12 days of blind-taste testing by judges of more than 2,650 entries in 39 food categories.
Among this year's diverse SOFI winners were: Cauliflower Pretzels with Sea Salt, Caradamom Bitters and Roasted Pistachio Oil.
The show's sweet desserts
Most of the international vendors are English-speaking, and in this casual environment, they are only too happy to introduce attendees to the foods they proudly produce as well as to their culture.
It's always exciting to learn, too, that some seemingly obscure fancy foods that made their debuts at the show in earlier years went on to achieve huge commercial success—Popchips, Honest Tea, Ben & Jerry's Tate's Bake Shop and ZICO Coconut Water are among them.
---
Photo credits: Jerome Levine
---
Read this interesting article from J. Walter Thompson on some of the Fancy Food Show Food Trends.
---