Travel Jewelry: What To Take and What Not To Take
When you're traveling, you want to look good and feel good. (The two are probably related!) And you certainly don't want the hassle of worrying about losing precious jewelry or making yourself a target for thieves.
A sobering survey conducted by Jewelers Mutual Insurance Group found that 20 percent of travelers experienced a loss or theft of fine jewelry, with only one percent of them recovering the lost item(s).
There are some common sense tips you can take to safeguard precious jewelry. In addition, think carefully about whether it may be more prudent to travel with costume pieces that you don't have to worry about.
---
This post may contain affiliate links. This means that I may receive compensation if you click a link, at no additional cost to you. For more information, please read my privacy and disclosure policies at the end of this page.
---
13 common sense tips for traveling with precious jewelry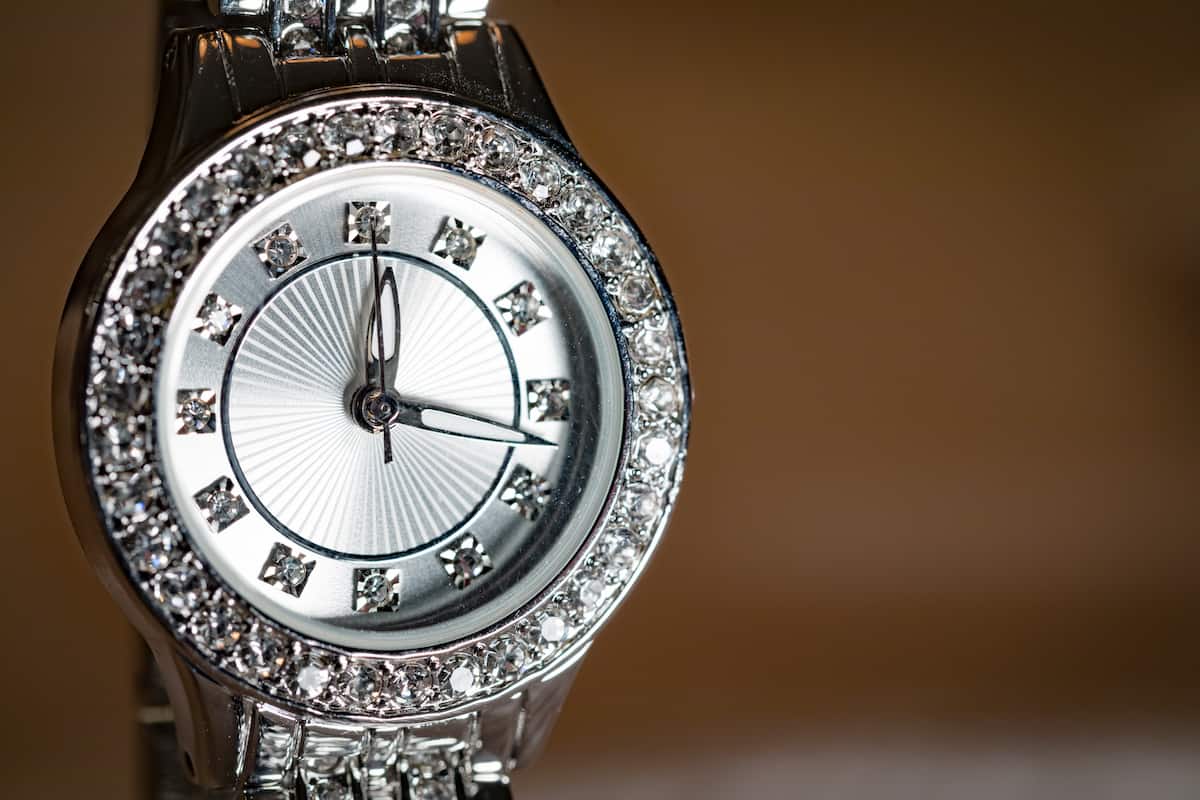 1- Be strategic about deciding what to take and what to leave home, and keep a list of what you've taken.
2- Leave flashy bling at home if you really don't need to bring it.
3- Think twice about bringing irreplaceable keepsake items on your trip (e.g., your mother's cocktail ring or the diamond studs you received as a gift for your 40th birthday).
4- If you decide to take precious jewelry with you, never pack it in your checked bag. Instead, tuck it in a zippered compartment in your purse so you can keep your eye on it.
5- A compact jewelry case can protect fragile pieces from breakage and keep everything you're bringing in one place.
6- Be cautious about placing precious jewelry (or other valuables) inside cruise ship staterooms or hotel room safes. Many of these safes aren't as secure as you might think. Moreover, you run the risk of forgetting to empty the safe when you leave. (Tip: Some people suggest putting one shoe of a pair in the safe to remind you to look there before you leave your room.)
7- As a rule, it's usually safer to wear jewelry than to stow it. But be aware of the location where you're leaving it and the destination.
8- Be especially cautious in crowds, when using public transportation, or at any places where you feel at high risk.
9- If you feel unsafe and are wearing precious jewelry, conceal your flashy diamond ring by turning it inside your hand so it isn't visible, or tuck your fancy necklace under your sweater.
10- Be careful not to lose rings or other items at the beach or in the water.
11- Don't remove rings or watches when washing your hands, and inadvertently leave them on your hotel room sink or in a public restroom.
12- Be sure to check your homeowner's policy and any insurance riders to make sure you are covered for loss or theft of jewelry and that the policies are up-to-date.
13- If you're traveling with any precious pieces, take photos of them on your cellphone before leaving home. In the event of loss or theft, the photos could be useful for filing a police report or making an insurance claim.
What is travel jewelry? An elegant solution
Replacing precious with costume travel jewelry is an elegant solution. A few nice pieces, even if they are fake, can brighten up an outfit and put a bounce in your step.
While you're shopping for yourself, remember that travel jewelry also makes a wonderful birthday or Bon Voyage gift for a friend or relative because it's so personal, lightweight, and easy to pack.
Here are some tips for selecting travel jewelry:
1- Try to stay under $100 when purchasing travel jewelry. Of course, losing anything on a trip makes you feel like kicking yourself. But you certainly don't want to worry about losing something you can't afford to lose.
2- Keep all your costume jewelry pieces together, perhaps in a jewelry pouch or roll, so you can readily find what you want to wear.
3- To simplify choosing and packing travel jewelry, stick to either silver or gold-toned pieces.
4- Adding large statement pieces with splashes of color can liven up a dull outfit.
5- Avoid heavy pieces that add weight to your carry-on or handbag.
6- Remember to take off costume jewelry when you hit the beach or pool; sun, sand, and saltwater can shorten the life of these items.
7- Handcrafted jewelry you find while traveling can make a wonderful souvenir to take home and add to your travel accessory wardrobe.
Some of our favorite travel jewelry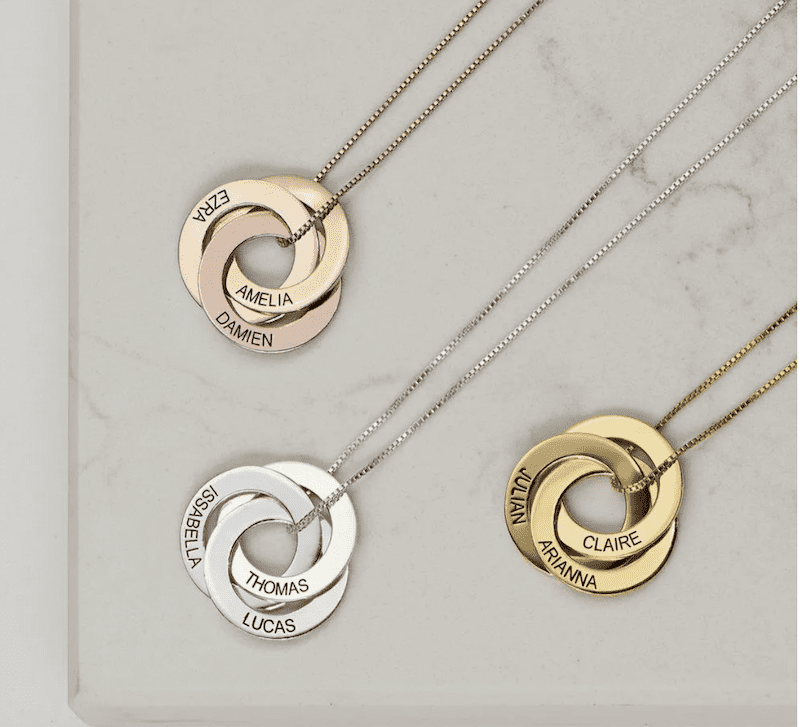 We love this Russian Ring Necklace from Myka that comes in a choice of four different metals: 925 sterling silver, 18K gold vermeil, 18K rose gold and a more expensive premium silver.
You're able to select the number of disks on the chain (anywhere between 2 and 5) and inscribe them with your children's names or if you only have one (like me), the names of your husband and child. It comes in a choice of chain lengths from 14″ to 22."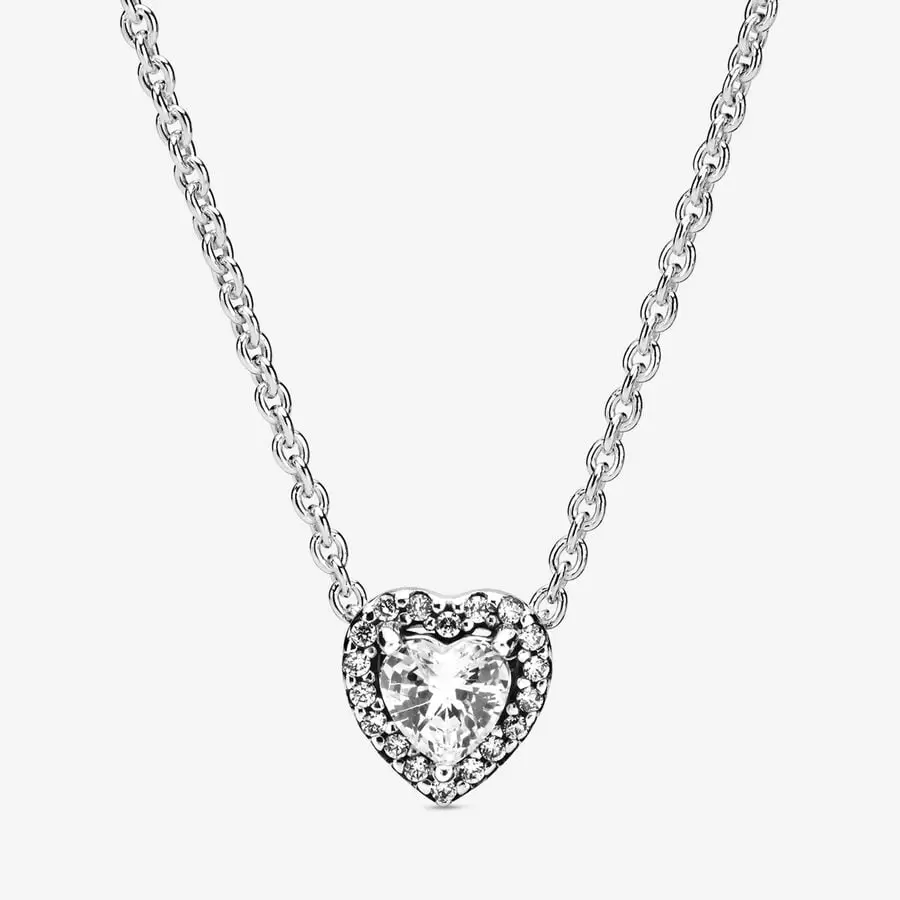 This elevated heart necklace from Pandora with cubic zirconia, shown in sterling silver, is $95. It is dainty and feminine, perfect for everyday wear. For a contemporary look, it can also be layered with other pieces.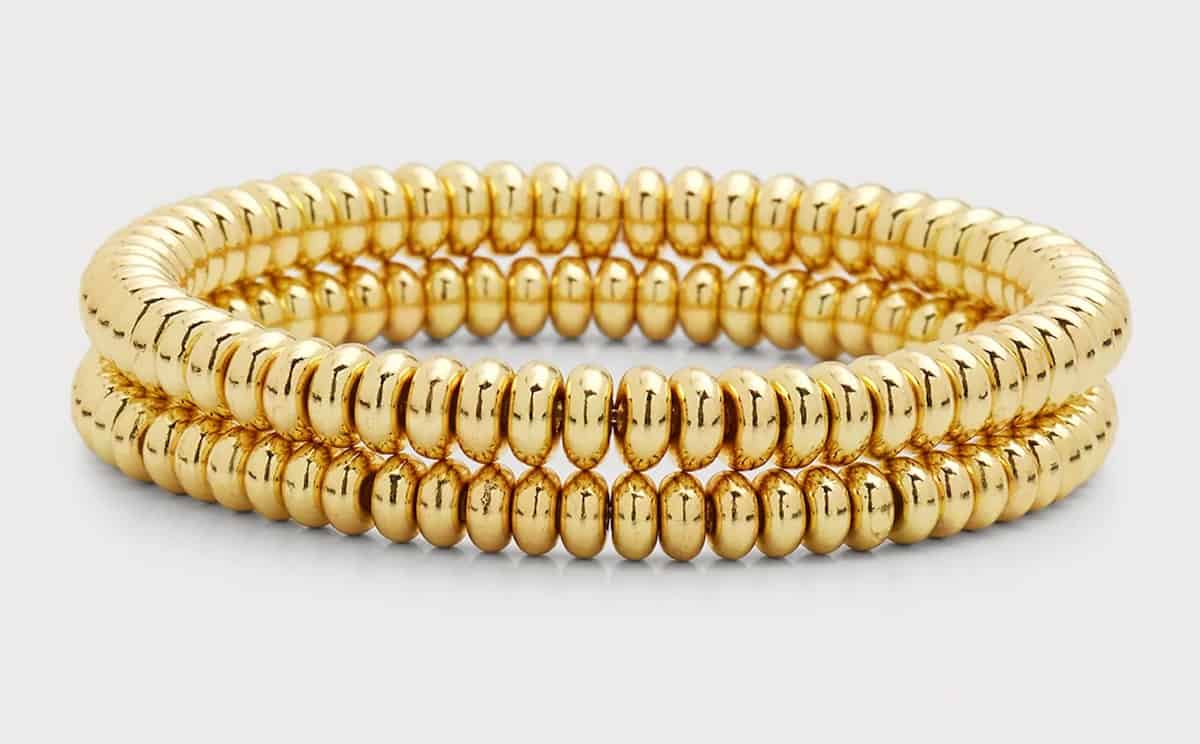 We love this pair of gold beaded stretch bracelets that can be worn together or apart. The Natalia Beaded Stretch Bracelets from BaubleBar are available at Neiman Marcus for $58 for a set of two.
These textured Ettika Triple Cage Hoop Earrings are very trendy now. They're 18K gold plated and give the elegant look of multiple piercings. Available at Nordstrom's for $35.
This Kendra Scott Elisa Pendant is 14K gold-plated gold with a choice of colored stones; the one shown is in amethyst. Dainty and simple in design, it comes with a 15-inch chain and a 2-inch extender., branded box, and a gift bag. Available on Amazon for $55 (prices vary based on the choice of stone).
Safety at the Beach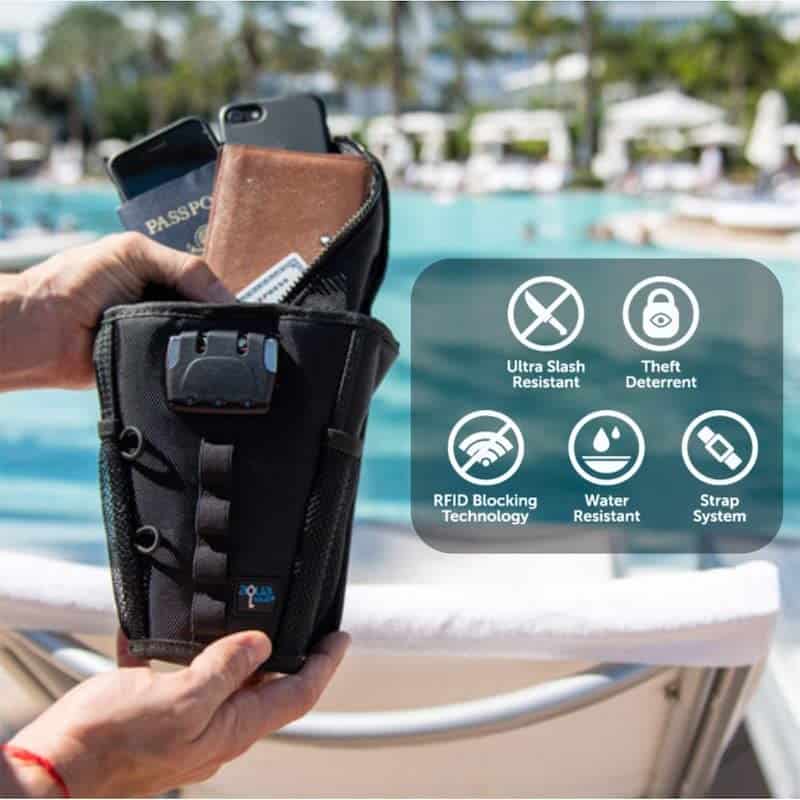 If you want to stash your costume jewelry or other items while at the beach, pool, or golf course, this lightweight, flexible, compact portable travel safe will help keep them secure. It's so clever that it was featured on Shark Tank.
Its patented locking system allows you to secure the FlexSafe by AquaVault to stationary objects like beach chairs, umbrellas, or golf carts. Available on Amazon in three different colors for $59.95.
---
READ MORE
Read helpful tips for keeping jewelry safe in this free guide from Jewelers Mutual: Have Jewelry, Must Travel
On More Time To Travel: 35 Best Travel Accessories for Women
---
Save to Pinterest!!
---