Travel Gifts for Mom: Unique Ideas for Mother's Day 2023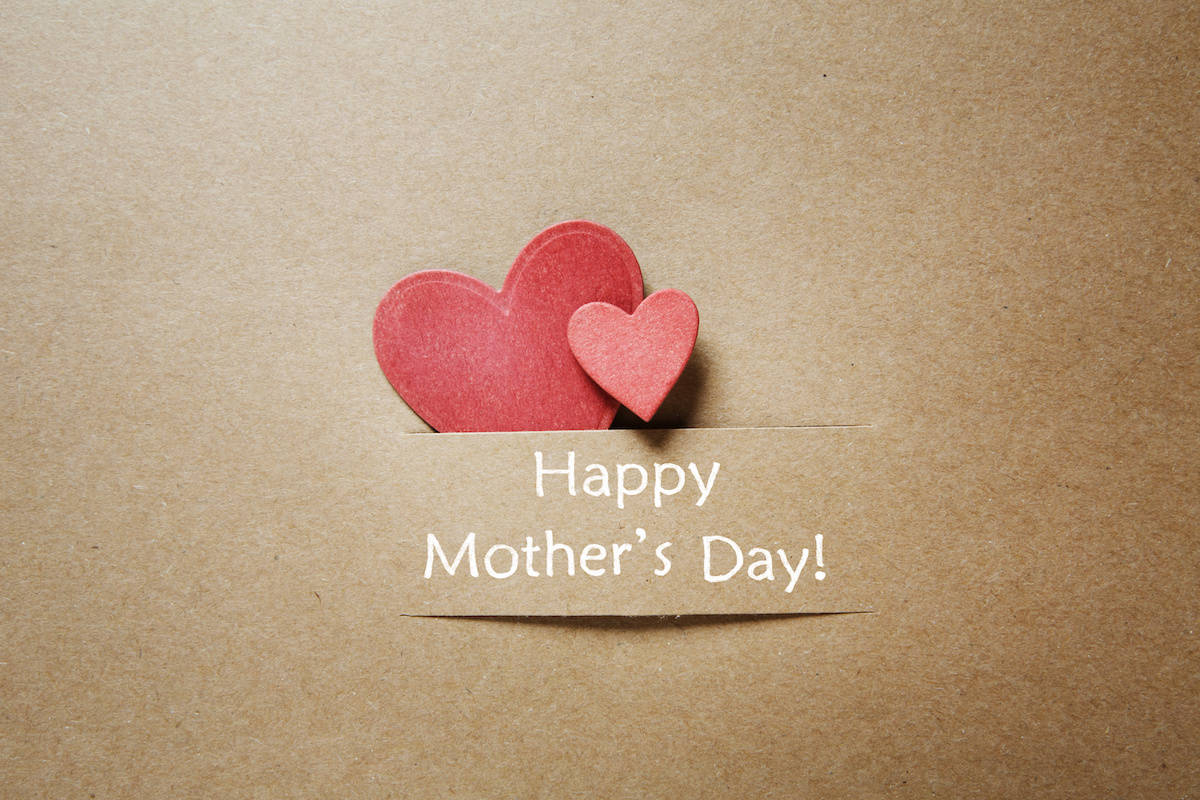 These unique travel gifts for Mom are likely to please your mother, sister, daughter or friend–or anyone else with wanderlust.
They make perfect gifts for Mother's Day. And honestly, they are some of the things I would like to get.
All of the items on this list are both stylish and functional. They are sure to make any Mom feel special on her next trip.
---
Travel Gifts for Mom on Mother's Day
---
Disclosure: This post includes affiliate links. If you make a purchase through one of these links, I may earn a small commission at no additional cost to you. As an Amazon Associate, I earn from qualifying purchases. However, I only recommend products that I truly believe are worthwhile to give and get.
---
---
Travel Gifts for Mom: Easy-to-Wear Dresses
Coldwater Creek Pure Poetry Midi Dress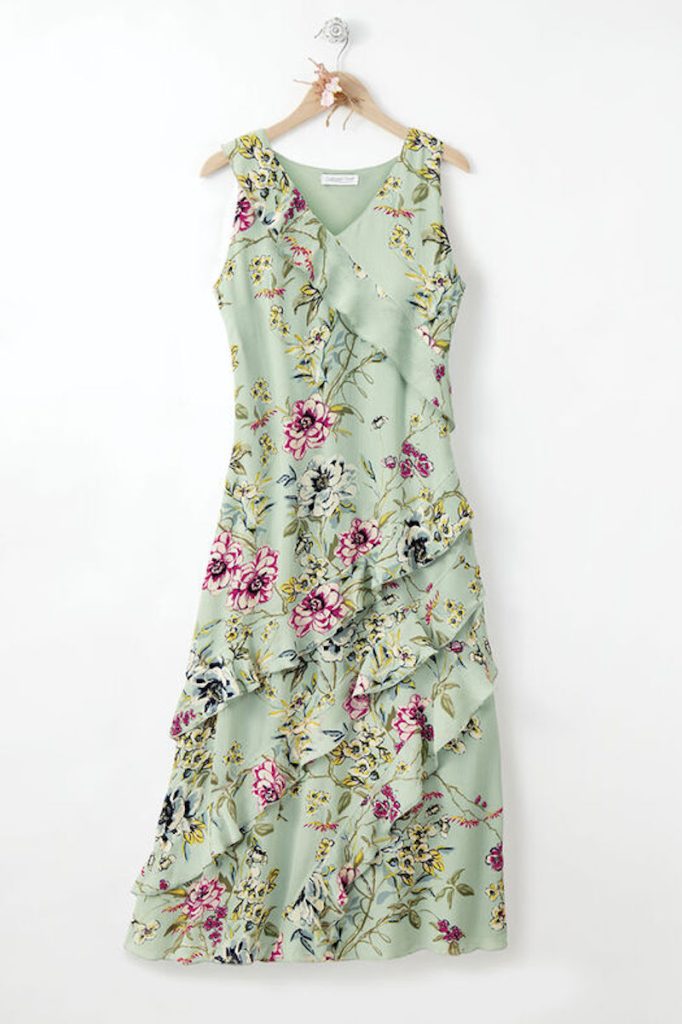 We fell in love with this flowing midi dress. Made of woven crinkled polyester, both the floral print and sage color are so pretty.
Slightly fitted and flattering, this slip-on dress is fully lined and has a v-neck with pretty ruffles on a slant.
Machine washable. it comes in petite, ladies, and women's sizes.
---
Vineyard Vines Seastitch Floral Block Print Dress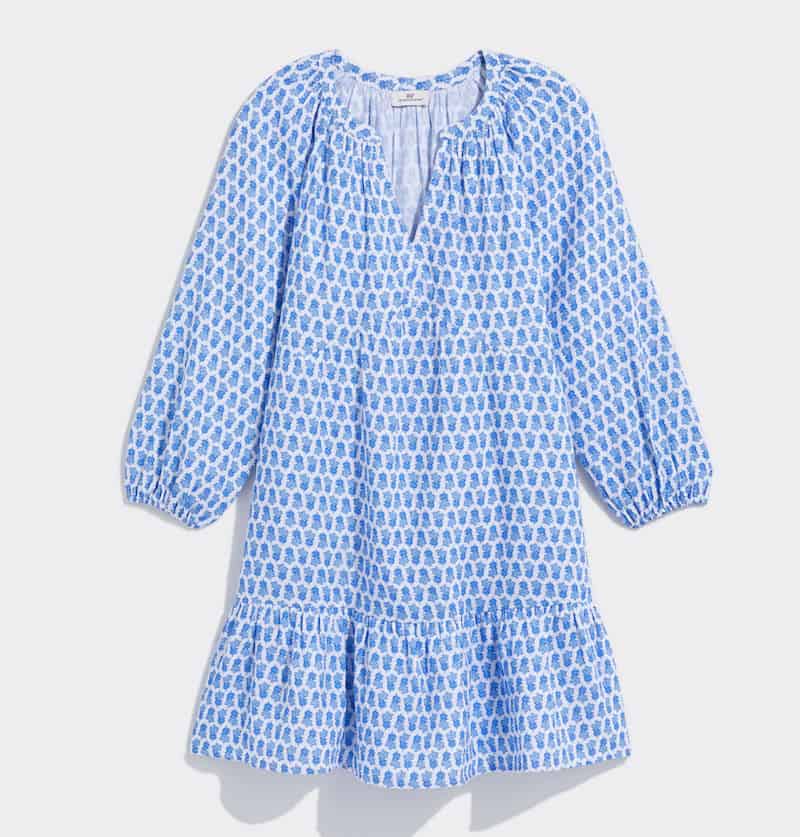 You'll fall in love with this easy-to-wear Vineyard Vines dress. It's made of a lightweight, gauzy fabric that's machine washable.
Perfect to wear on a sunny day and can easily transition from day to evening with a pair of slides or espadrilles.
The style is forgiving with a somewhat cinched back. It has raglan sleeves, a. pocket, and a flouncy hem that hits above the knee.
---
Little Black Midi Dress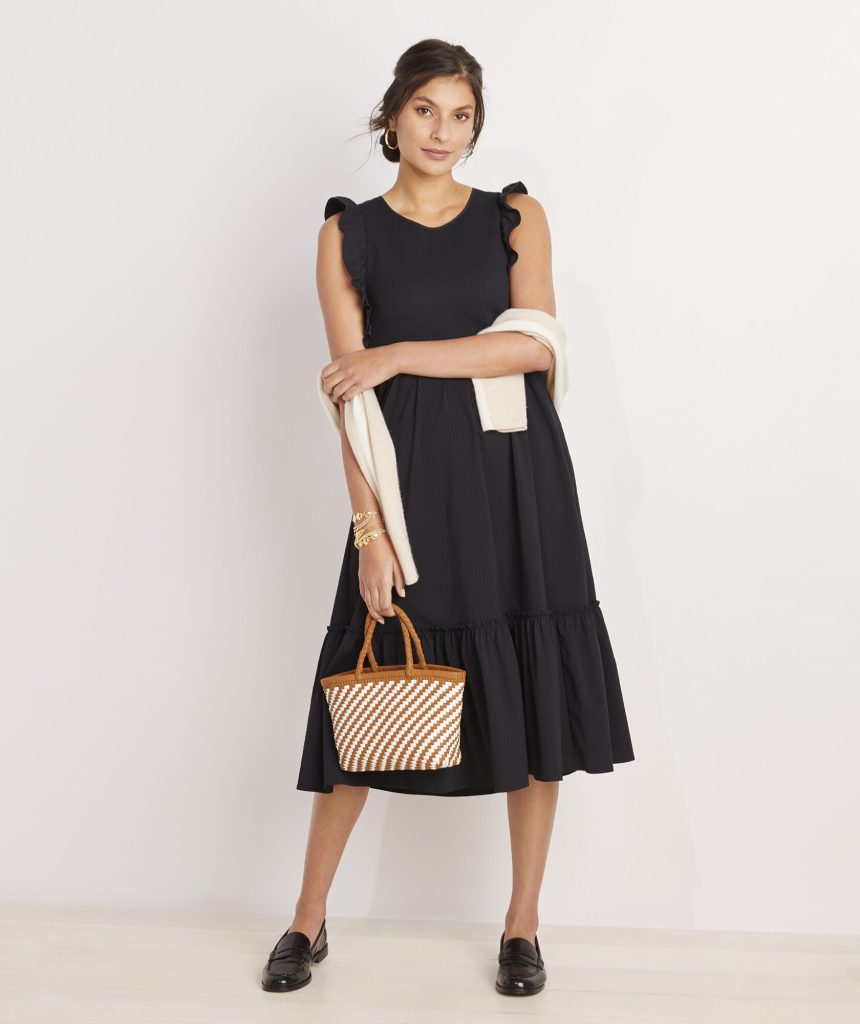 Whether you're headed to dinner on a ship or meeting friends at a restaurant, this black midi dress with simple lines will make you feel good.
Made of seersucker, the bodice is smocked and there are ruffles that fall on the shoulders and hem.
It has a cute keyhole closure with a button at the back.
---
---
Travel Gifts for Mom: Loungewear
Cozy Earth Rib-Knit Loungewear
When I spent a few weeks in a rental property near Charleston, South Carolina, one of the things I neglected to pack (and missed) was loungewear for the time I spent relaxing around the house. Understandably, I focused my attention on "going out" clothes.
Now, I've added a lounging outfit to my travel packing list for resort-type destinations, extended stays, also for cruise ships when I want to enjoy some time in my stateroom or have breakfast on the balcony.
I've become a real fan of Cozy Earth bamboo products. They are soft, breathable, moisture-wicking, non-pilling, hypoallergenic, and generously sized for comfort.
Moreover, although meant for lounging, this Rib-Knit Bamboo Short Sleeve Lounge Top and Capri Lounge Pants look good enough to venture for a short walk outdoors or wear on the deck. They come in a choice of black, gray, ivory, and navy.
---
---
Comfy Travel Shoes for Mom
Traveling entails walking—whether it's on cobblestone streets, on the deck of a ship, on a beach promenade, or taking a food tour in a city. Oh, the places you'll go!
And you'll need to be prepared with the right footwear.
Easy-on, Easy-off Vionic Malibu Slip-on
Vionic is one of our favorite women's shoe brands. The footbeds are designed by a podiatrist so the shoes tend to be more comfortable than most other brands.
The Malibu is great for casual wear in warm weather climates. It's lightweight and made of soft, eco-conscious cotton.
The roomy toe box can accommodate a variety of "foot issues" (like bunions and hammertoes).
The slip-on style makes it easier to get through TSA security; the shoes can even substitute for slippers while traveling.
These fun shoes come in virtually every color of the rainbow and also in prints. Some fabrics are nubby, waffly, boucles, or classic canvas. Choose a whimsical print or stay neutral.
---
Frank Mully Dress Up Ballet Flats
When you want to "dress up," this pair of knit ballet flats will serve you well. Although they come in 31 colors, the neutral shades (like black) match virtually any outfit.
Like the Vionic shoes, this Frank Mully Ballerina Walking flat is lightweight, stretchy, and has a low wedge for comfort.
The insole is slightly cushioned and the round toe feels great on your feet. Rubber soles are forgiving on wet floors and they happen to be machine washable.
They are the #4 seller in Women's Flats on Amazon with 6,120 ratings. You might recognize that they are a copy of a well-known brand that sells for twice the price.
---
Beach-friendly Tory Burch Jelly Slides
These playful platform slides by Tory Burch will turn heads at the beach or pool.
Semi-transparent with a one-inch heel and 3/4-inch sole, they come in as many colors as a pack of jelly beans.
They are sturdy and durable. Some soles are in vibrant contrasting colors.
---
---
Cozy Sleepwear for Travel
It's always nice to travel with new sleepwear. Something that feels good and looks good! Take a peek at these.
Cozy Earth Short Sleeve Pajama Set
These are Oprah's Favorites and one of ours. Cozy Earth pajamas are perfect for travel. We love the soft fabric and pretty blush pink color, one that is flattering for every skin tone.
Wear these classic pajamas to bed or to lounge in your hotel, Airbnb, or cruise ship cabin. The shorts have a drawstring top and side pockets, and are generously sized for comfort
Made of earth-friendly viscose bamboo, they'll keep her warm in cold temperatures and cool when it's hot. The fabric is breathable and moisture-wicking.
---
Eileen West Short Nightgown
We love Eileen West sleepwear because most of the styles, like this one, are made of 100% cotton.
This square-neck printed nightgown is a perfect length, hitting just above the knee.
Comfortable to sleep in, easy to pack, and pretty to wear! The short cap sleeve protects you from hotel rooms with chilly AC in summer. The pintucks at the yoke are figure flattering.
---
---
Travel Gifts for Mom: Handbags and Totes
No matter where you go, you have to carry the essentials. Here are two bags that are great for travel, one is minimalist, and the other is great for taking on your flight or shopping excursions.
MZ Wallace Metro Scout Crossbody
Whether we are traveling or staying home, we have a passion for MZ Wallace handbags. They are lightweight, quilted, and beautifully styled.
The Metro Scout Small Crossbody is perfect for the traveling mom. It has an adjustable crossbody strap so you are less likely to fall prey to pickpockets.
It has two exterior pockets that zip closed (great for a cell phone), and three more interior pockets.
Made of nylon, it is leather trimmed and has a handy zip-top closure.
Longchamps Large Le Pliage Tote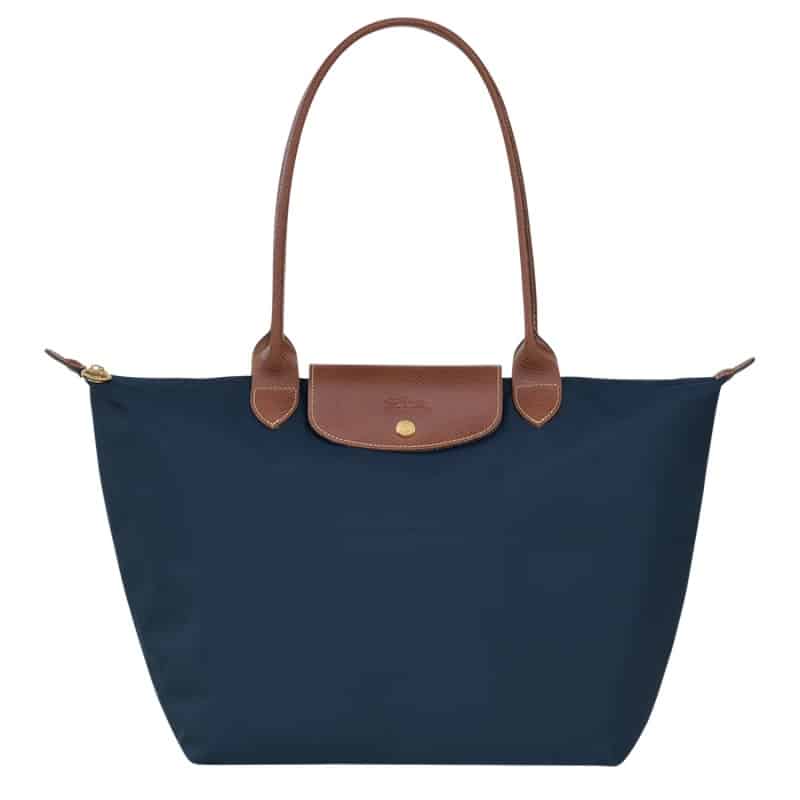 If your mom tends toward luxury products, she'll love the workmanship of this Longchamps tote, an investment that she'll keep forever.
Made of a rugged nylon material, the Le Pliage Tote is accented with embossed leather handles and has a snap closure. It's also featherweight and roomy with an interior pocket for her smartphone.
If mom has precious little room in her closet, she'll appreciate that this bag folds compactly for storage.
It is also water-resistant for rainy days or splashes by the pool.
---
---
Travel Jewelry: An Elegant Solution
I've written about travel jewelry as a great alternative to taking anything precious on a trip that makes you subject to loss or a victim of theft. Instead, why not buy your mom sometime costume that makes her feel good but that she won't have to worry about?
Personalized MYKA Russian Ring Necklace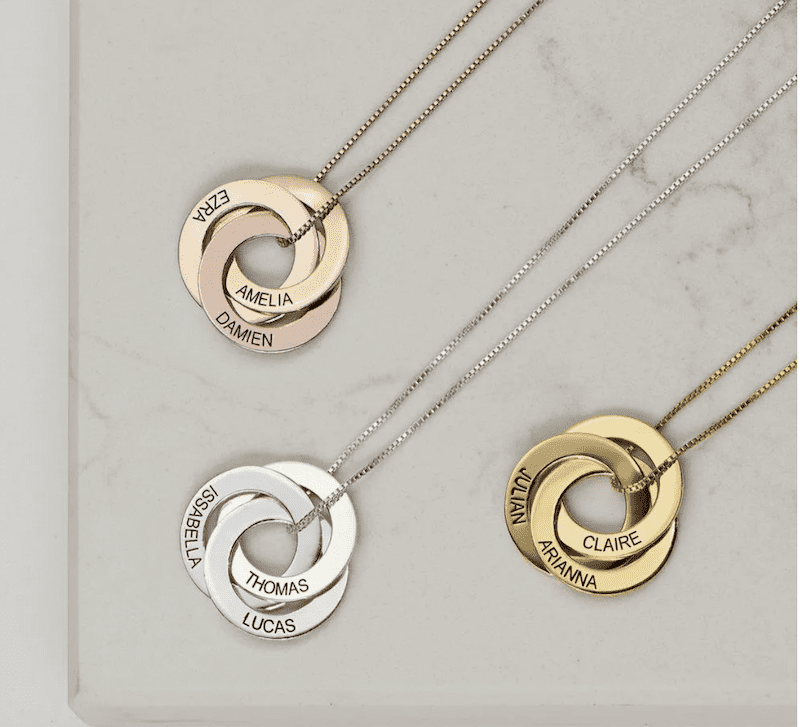 We love this Russian Ring Necklace from Myka that comes in four different metals: 925 sterling silver, 18K gold vermeil, 18K rose gold and a more expensive premium silver.
You're able to select the number of disks on the chain (anywhere between 2 and 5) and inscribe them with her children's names or if you only have one (like me), your husband and child. It also comes in a choice of chain lengths from 14″ to 22."
What a thoughtful and very personal gift for a birthday or Bon Voyage trip.
---
---
Gifts for Mom To Slip In Her Suitcase
These are some of the invaluable accessories that Mom will want to take along with her.
AquaVault Portable Phone Charger and Power Bank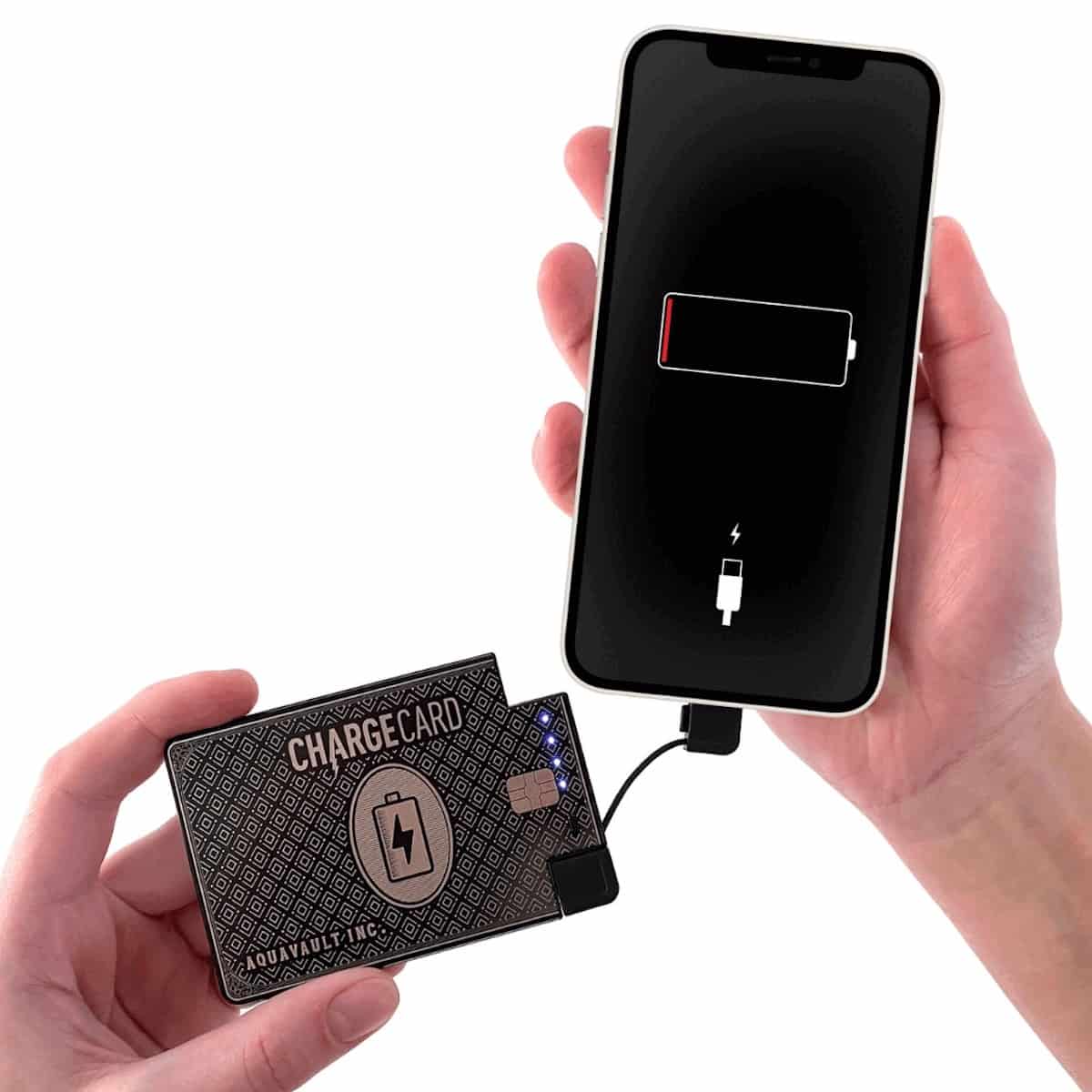 When it comes to choosing travel gifts for mom, it's often the case that small (and light) is beautiful. Whether mom is traveling abroad or taking the train into the city, an external charger helps her avoid the risk of having her smartphone battery go dead when she needs to make a call or navigate to another destination.
AquaVault's ChargeCard portable phone charger is lightweight, ultra-slim, and comes in an attractive and durable stainless steel case.
Even though it offers ultra-fast charging, it's only the size of a credit card (3.3 x 2.3 x. 0.18") and weighs 2.2 ounces, making it convenient to stash in a wallet, purse, or pocket.
No need to carry extra cables because it comes with built-in USB-C, Lightning, and Micro USB charging cables that work with Apple, Android, and most other devices.
---
Apple Airtags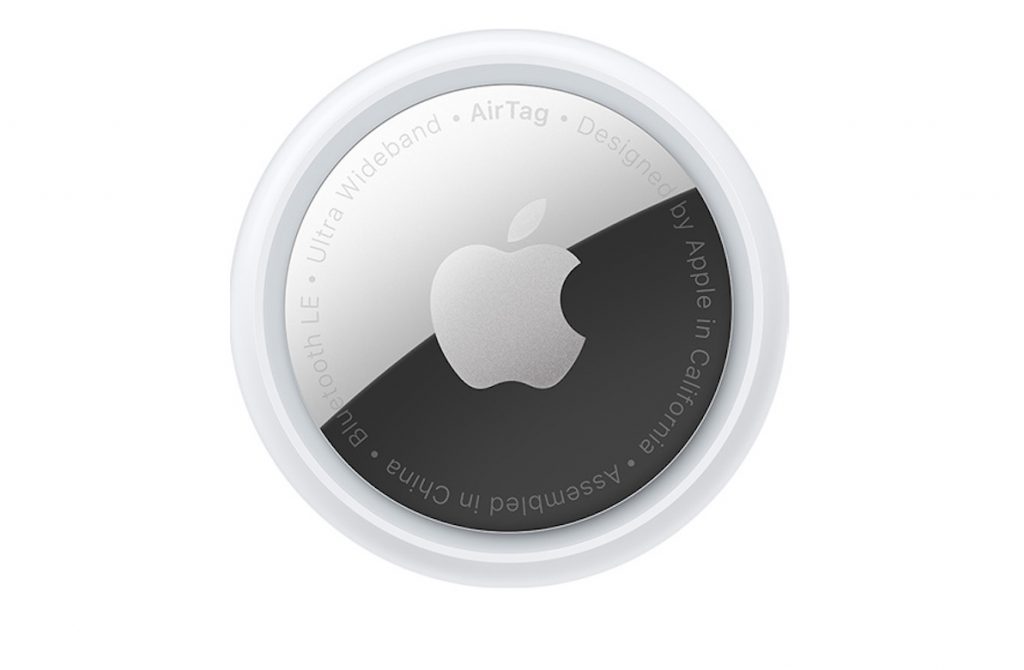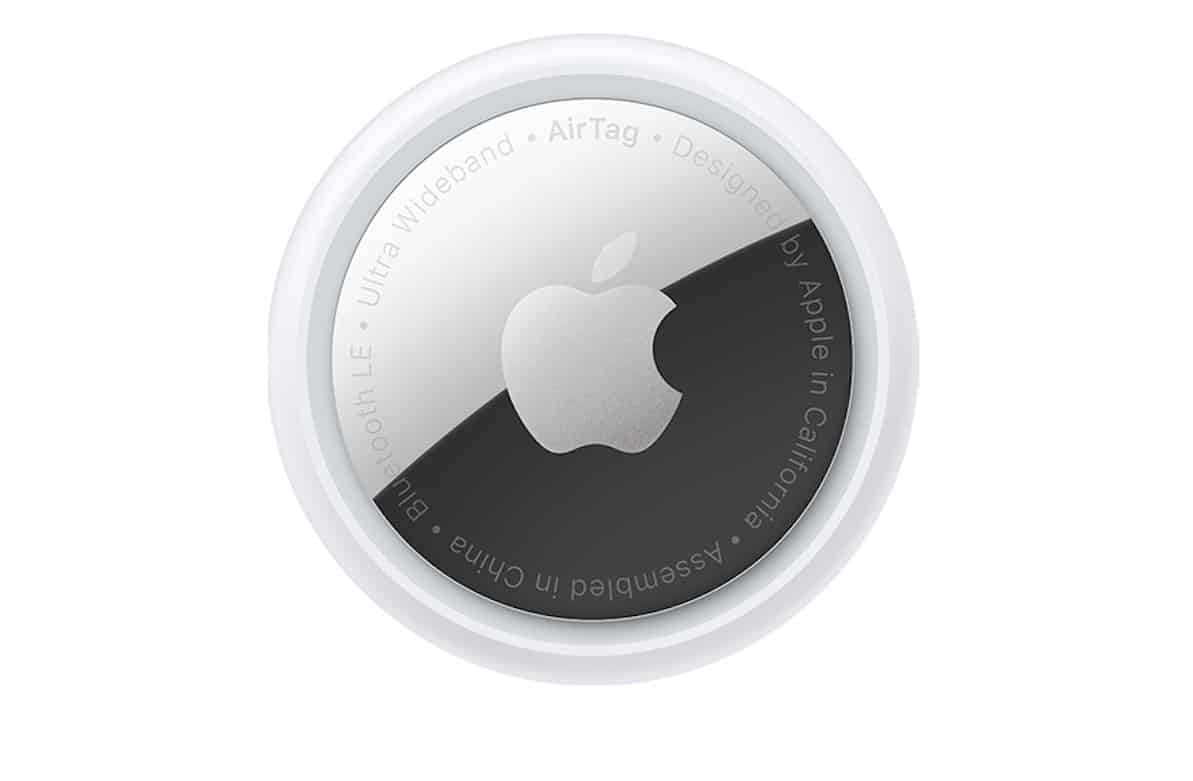 The wildly popular Apple AirTag sends out a secure Bluetooth signal to iCloud that allows you to trace the location of your luggage or other items (e.g., handbag) on your phone.
When you're traveling, it affords you the peace of mind of knowing the whereabouts of your luggage. This can come in very handy if you are worried about whether or not your suitcase made it onto the plane during a very short layover.
It weighs only .39 ounces, and its battery is long-lasting.
---
An International Travel Adapter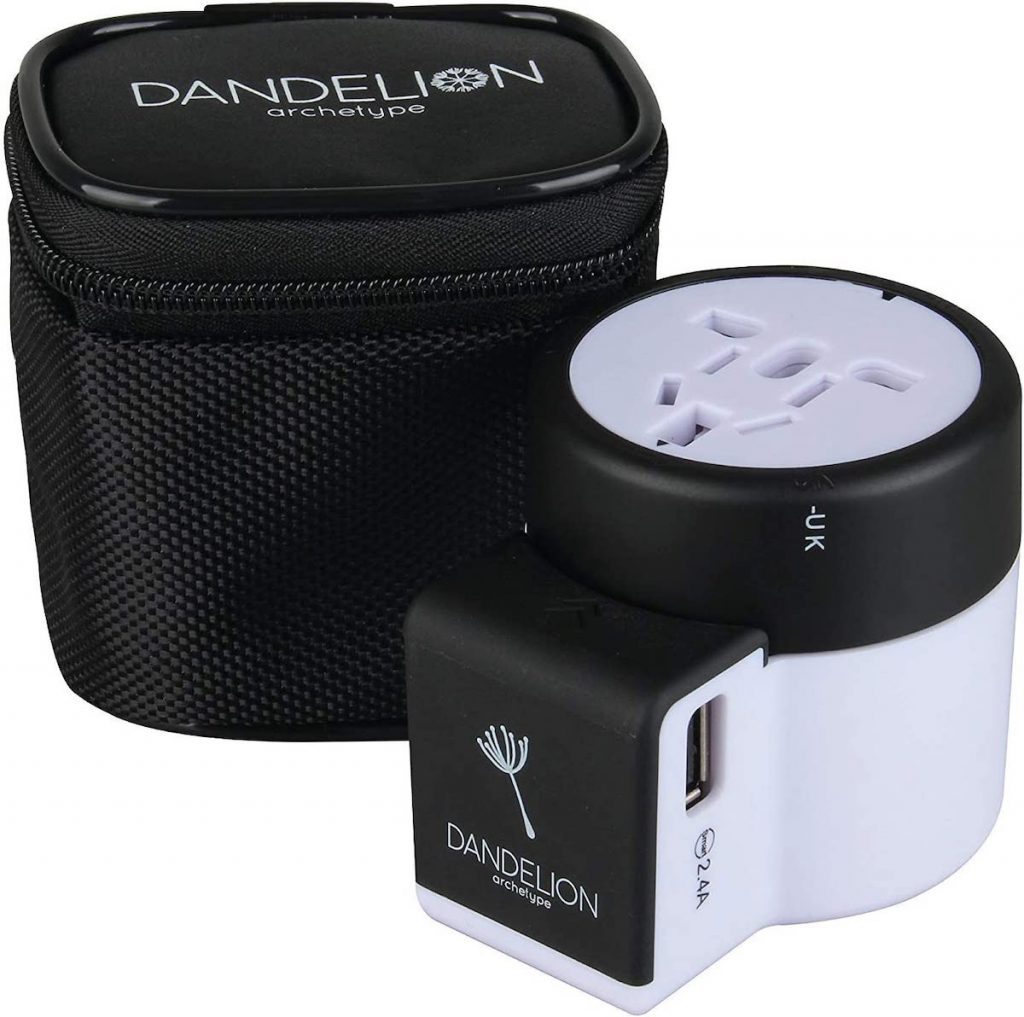 If she's traveling abroad, this international travel adapter will work in more than 150 countries and will allow her to charge three devices simultaneously, along with two USB ports.
It is lightweight, portable, easy to use, and comes with its own carrying case.
Note: It is NOT a power converter. It WILL work with her dual-voltage hair dryer, straightener, or other dual-voltage gadgets.
---
An Indispensable Tote Bag
These attractive and functional tote bags come in a wide array of designs and colors. (The one shown is called the Urban New York bag.) I give them as gifts and just used mine this morning when I went to the local Farmer's Market.
It is also an indispensable item for the mom who travels to Farmer's Markets abroad.
They are made of an ultra-light, water-resistant polyester fabric and come with their own zippered pouches. The pouch is small and light enough to stuff in a pocket or tuck in a purse or backpack.
Remarkably, the bag can hold up to 44 pounds, so I've used mine to carry water bottles back to my rental apartment when traveling.
It's the gift that your mom will always want to have with her, at home, or while traveling. You might even find one that's themed to her next travel destination. Available from Amazon, they are of such high quality that you may also find them at museum stores.
---
Travel Inspira Luggage Scale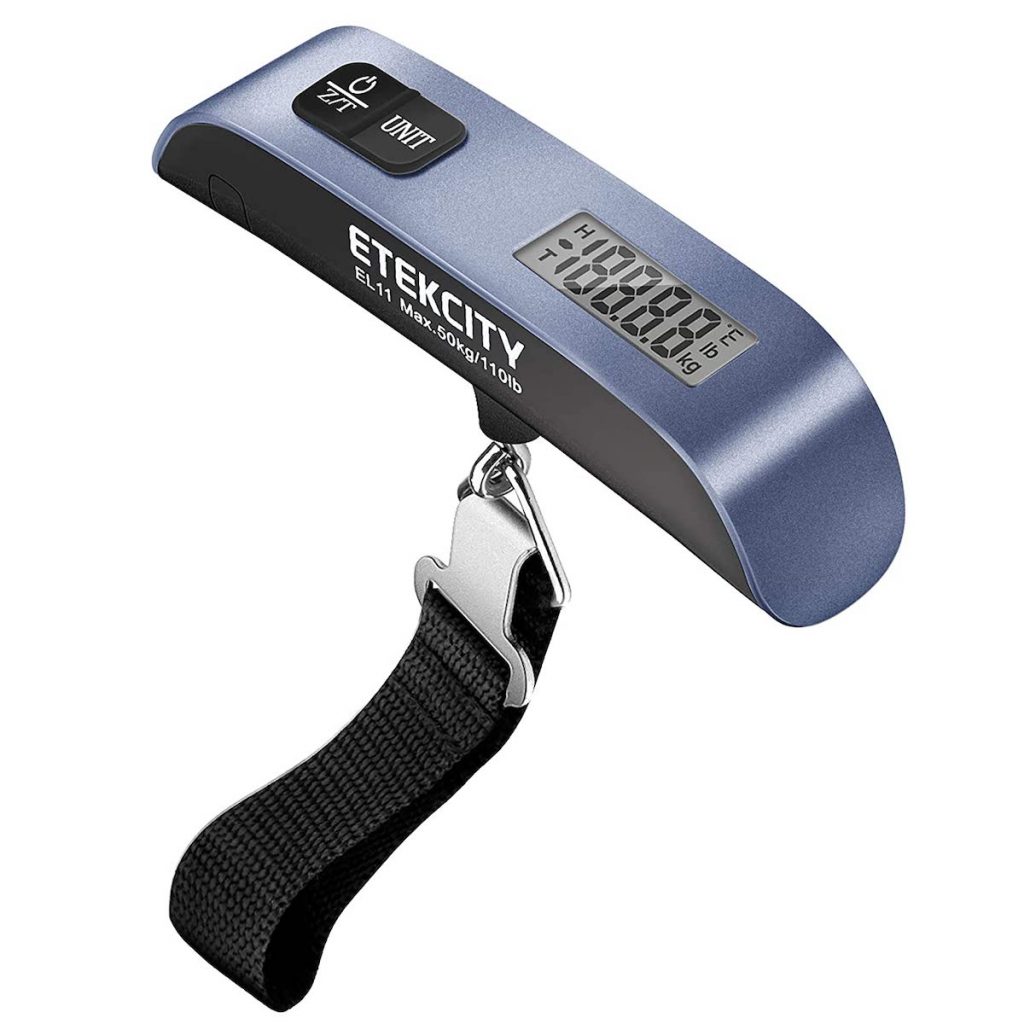 An inexpensive, reliable travel scale allows you to know before you go without the anxiety about whether you are traveling with overweight baggage.
If the weight is a tad over, you can transfer items to a carry-on or leave them at home.
If you've done too much shopping while traveling, you can see whether it's more cost-effective to mail a package home rather than pay the airline.
This scale weighs items up to 110 pounds and has a digital readout. It comes with a two-year warranty and comes in a rainbow of colors.
---
---
Gifts for Mom To Wear on the Flight
Part of any trip is getting there. Here are some ideas for making flying more comfortable.
A Luxurious Feel-Good Cashmere Travel Wrap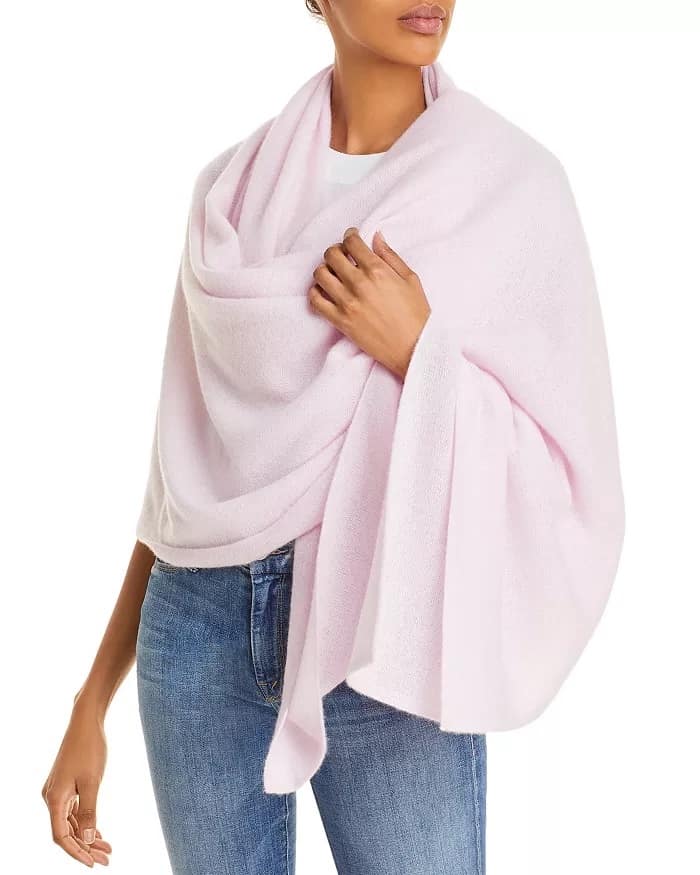 Airplanes can be chilly. This lovely cashmere shawl feels soft and will take the chill out of the air.
It's also perfect for evening wear on a cruise or to put on her shoulders at a restaurant or show. It's lightweight and easy to tuck in a purse or tote, and will add a splash of color to any outfit, dressy or casual.
---
Scottevest Travel Vest
A woman can't ever have too many travel vests. The Scottevest Women's Featherweight Travel Vest is one of my favorites and it's one of the best travel gifts for mom.
This one is lightweight and especially great for spring and summer journeys. It's easy to pack, stylish, and versatile.
With 16 pockets and compartments, she'll be able to stash her purse in her in-room safe and use this vest for a tour, city outing, or shore excursion.
At the airport—instead of going through the arduous task of emptying her jacket pockets—she can simply remove the vest, fold it, places it on the conveyer belt, and pick it up at the other end. Everything remains safely tucked inside the pockets ready to pick up and go.
The vest is machine-washable and comes in a choice of three colors: black, cadet blue, and gray. My black vest seems to go with everything.
---
For Moms Who Wish They Were There
For Italophile Moms – A Taste of Italy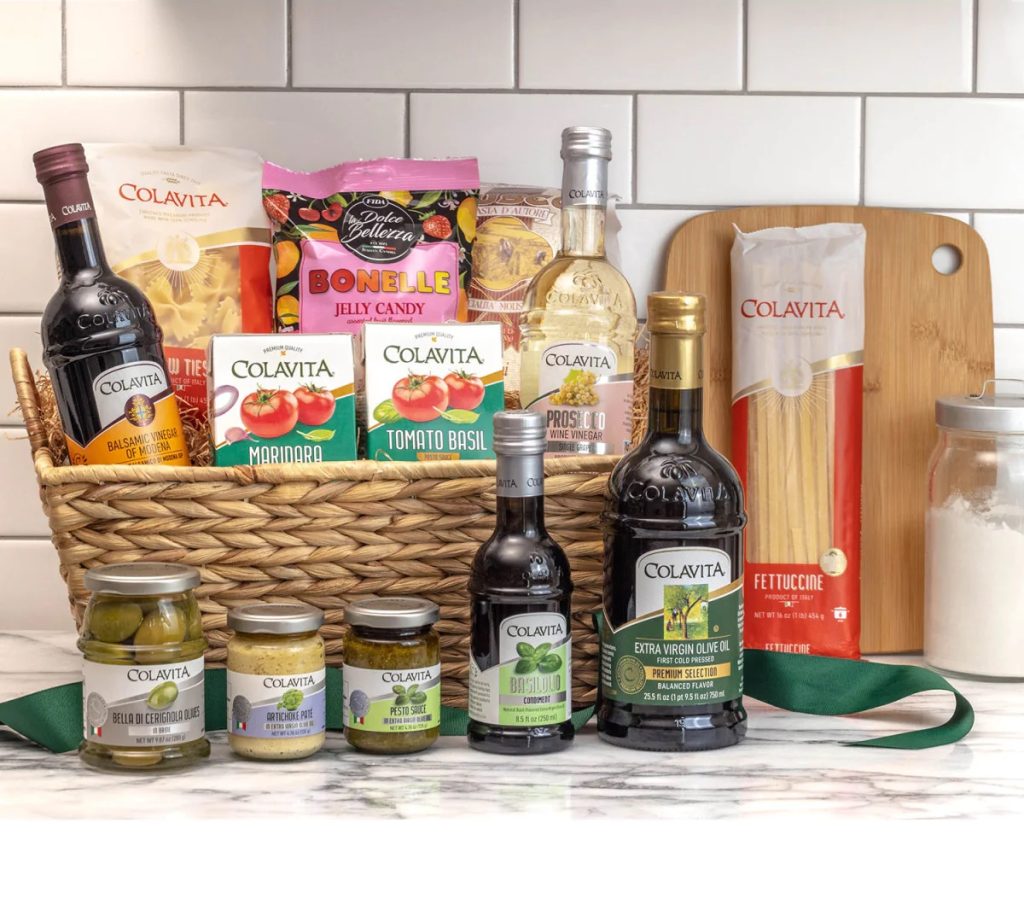 Family-owned Colavita USA first started in Italy. Best known for its olive oil, perhaps, Colavita now offers a range of fine Italian products.
Give your mom a taste of Italy by sending her one of the baskets of pantry staples that showcase a range of Colabita products.
---
For Francophile Moms – French Linen Tea Towels
If your mom's favorite destination is France, she'll love these beautifully patterned imported Garnier tea towels.
Oversized, they come in a variety of patterns so you can buy one or a set. Made of 100% cotton Jacquard/Damask linens, they are machine washable.
Every time she uses one, she'll have a remembrance of French style in her kitchen. Because they are easy to pack, they also make great hostess gifts. Garnier Thiebaut has been making French linens since 1833.
---
Also on MoreTimeToTravel:
---
Save to Pinterest!!