The Lure of Great Lakes Cruises
Great Lakes Cruises have become an increasingly popular choice for people who want to cruise closer to home.
In May 2023, river cruise giant Viking arrived in Toronto for its second season on the Great Lakes, its first foray in North America.
The new Viking Polaris joined her identical sister ship, Viking Octantis, doubling the line's cruise capacity on the Great Lakes. Both ships will remain there until the end of September.
"We are proud to welcome both our expedition ships to the Great Lakes," said Torstein Hagen, chairman of Viking, announcing the new ship and its itinerary. "With historic canals that are engineering marvels, cities with thriving arts and culture, and unmatched wilderness, this is a phenomenal region of North America that may be familiar to many—but few have had the opportunity to explore."
What are the Great Lakes?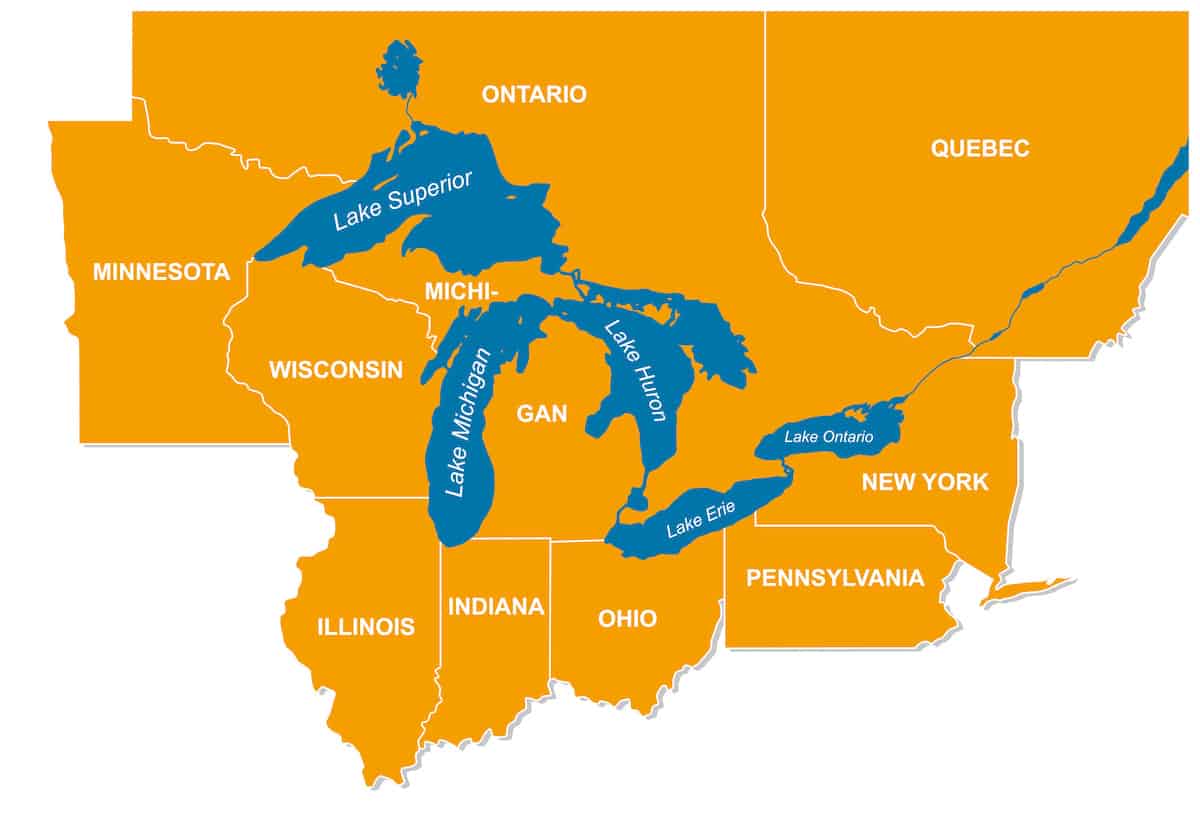 The Great Lakes are an inland waterway of five interconnected freshwater lakes located along the U.S.-Canadian border. They include Lakes Superior, Michigan, Huron, Erie, and Ontario from west to east.
(When I was in grade school, we were taught to use the mnemonic device. H-O-M-E-S to remember the lakes. Each letter stood for the first letter of the names.)
They touch the Midwest states of Minnesota, Wisconsin, Michigan, Illinois, Indiana, Ohio, Pennsylvania, and New York, and the Canadian province of Ontario. They account for nearly one-fifth of the world's freshwater lakes.
Are Great Lakes Cruises something new?
Great Lakes cruising isn't brand new by any means. According to an article in Maritime Executive, it started some 150 years ago. It notes:
"…at one time Harry Wolfe, a Great Lakes historian, reckoned there were more people asleep on boats on the Lakes than in all the oceans of the world."
But the 1920s and 1930s were the first time that three, four, or seven-day itineraries were introduced on the lakes.
Great Lakes Cruise Company, a niche line that was one of the pioneers of modern cruising on the lakes, is now entering its 25th year.
With a capacity of 378 passengers, Viking Octantis (and now its sister ship) holds the distinction of being the largest modern cruise ship to sail the lakes.
What companies offer Great Lakes Cruises?
There are a number of cruise lines to choose from, including Great Lakes Cruise Lines, Viking, American Queen Voyages, Pearl Seas Cruises, St. Lawrence Cruise Lines, Ponant, Hagap-Loyd, Plantours Cruises, Tauck, and Windstar.
A few days ago, American Queens Voyages announced that it has decided to end its Great Lake itineraries after the 2023 season and sell its twin ships, the Ocean Navigator and Ocean Voyager.
What are the highlights of a Great Lakes cruise?
Gary Pollard CTC is President and CEO of Ambassador Tours, an Ensemble travel agency.
Last summer, Pollard sailed on an 11-day/10-night cruise on American Queen Voyages Ocean Voyager that departed from Toronto and ended in Chicago. It took passengers on all five lakes.
Even though Pollard is extremely well-traveled, he opted for the Great Lakes because it was something unusual, something he had never done or thought about before.
"It was an easy flight, too, from my San Francisco Bay area home," he said.
The ports on Great Lakes itineraries are as varied as the scenery along the way.
Many stop in large Midwest cities, including Cleveland, Chicago, Detroit, and Milwaukee. But the ships also stop at places like Buffalo (Niagara Falls), New York; Duluth, Minnesota; and Holland, Muskegon, Sault Ste Marie, and Mackinac Island, Michigan.
In Canada, the cruises visit Toronto, Montreal, Quebec City, and Thunder Bay, Ontario.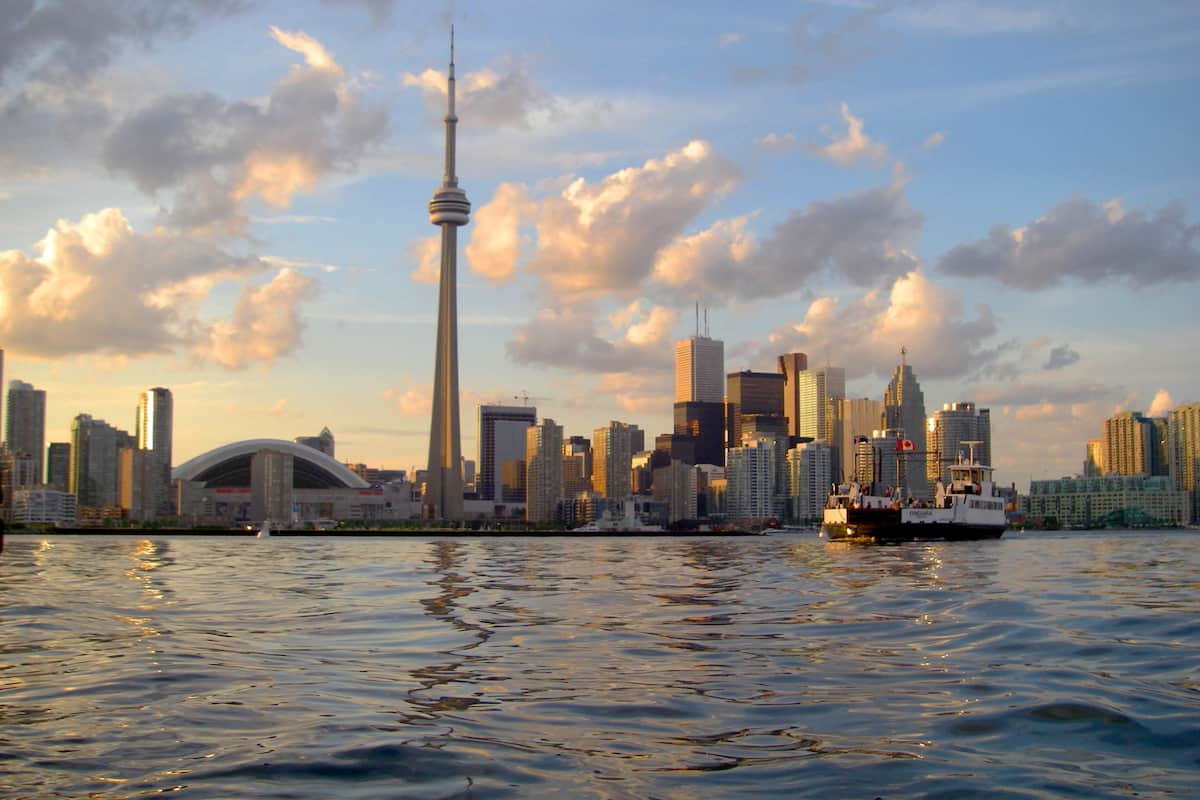 Pollard of Ensemble mentioned that some highlights of his cruise were excursions to The Henry Ford Museum in Dearborn, the Cleveland Rock and Roll Hall of Fame, North Coast Harbor (on the new Cleveland waterfront), seeing the magnificent Niagara Falls, and experiencing the world-famous buffet at the Grand Hotel on Mackinac Island.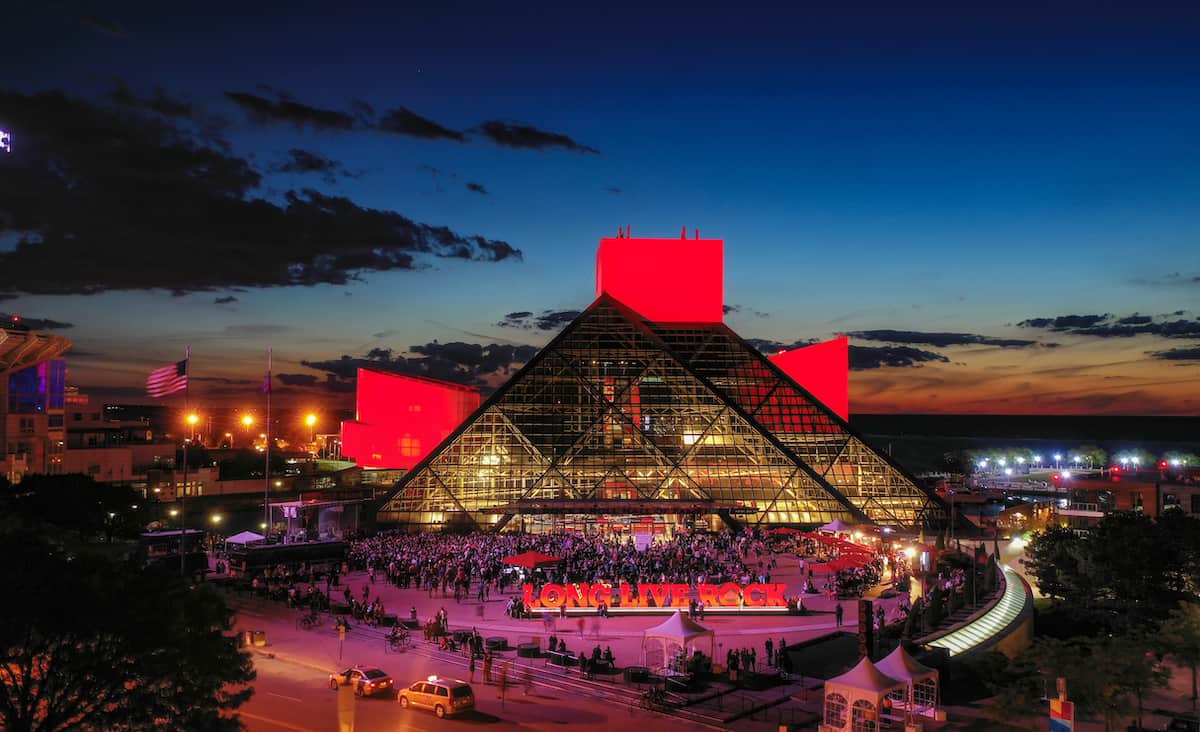 He noted that most attractions were relatively close to the port or just a bus ride.
The cruises also attract foreign tourists because it enables them to see different landscapes, historical sites, and attractions in the U.S., many of which they may not have ever even heard about before.
What is the appeal of a Great Lakes Cruise?
Travel advisor Pollard noted several reasons for the growing popularity of these cruises:
They are close to home (in case someone gets sick).
The cruises are English-speaking.
Staterooms and food can be as much of a drawing card as the itineraries; the cruises often include complimentary wine with lunch and dinner.
Tours are escorted by local guides who offer guests an immersion in small towns and larger cities.
There is flexibility and choice in the range of ships and variety of itineraries offered.
Cruisers can wander leisurely, at their own pace, at ports, or join excursions.
When is the best time to cruise the Great Lakes?
The Great Lakes cruise season is relatively short; it only runs from late May through mid-September.
Of course, the summer months of July and August are more likely to offer warm, sunny days.
But many guests prefer to plan their trips later in the season to witness the leaves changing colors (typically beginning in late August).
What is the cost of a Great Lake cruise? Why are they expensive?
According to cruise travel influencer Cruise Mummy, Great Lakes Cruises cost at least $5,000 per person for a 7-10 night cruise or about $500 per person per night.
Compared to budget river cruises in Europe, which can start at $250 per person per night, Great Lakes Cruises are relatively expensive.
Pollard explains the costs are high because of the short season: that travelers are willing to pay these prices; and that competition is limited.
Moreover, the ships tend to be small to be able to pass through the narrow locks on the lakes and thus, they accommodate fewer passengers,
One cost saving for Great Lakes cruisers: Many travelers can save money on domestic rather than international airfares and may even live close enough to a departure port that they can drive there or travel by train.
How to Choose a Great Lakes Cruise
"Not all Great Lakes cruise itineraries are alike," says Pollard. "Make sure the product offers the experiences and amenities you want."
Think about the destinations you want to visit, the nature of the ship you want to "live" on, and the cost (including what is and what is not included).
"A travel agent familiar with these cruises and their clients can help recommend a ship and itinerary that makes the best fit," says Pollard.
---
Previously on More Time To Travel
Cruise Hacks: 8 Tips To Help You Pack For a River Cruise
---
Save to Pinterest!!