A Visit to Teatro Comunale di Bologna (the Municipal Theater of Bologna)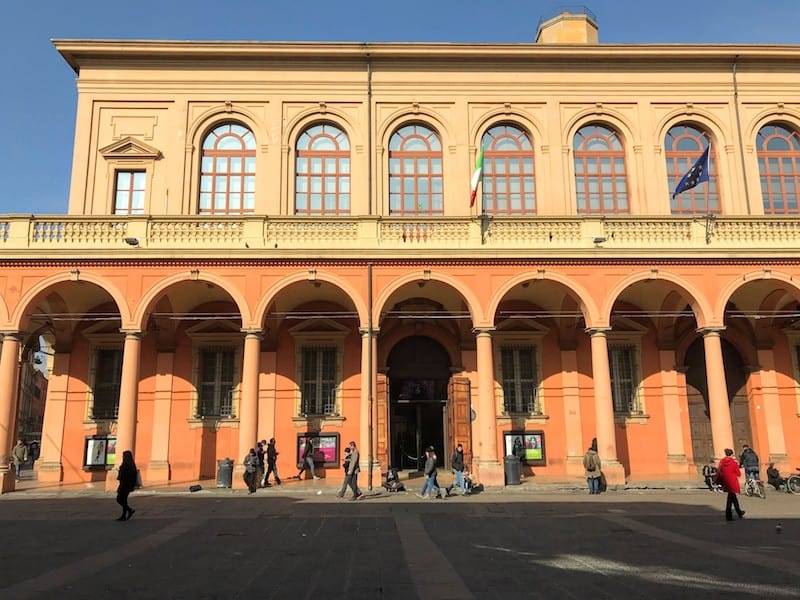 Visitors to Bologna are always dazzled by the city's architecturally stunning porticoes and red rooftops; its abundance of amazing foods, wines and eateries; and the academic exuberance it displays as home to the oldest continuously operating university in the world. But there are so many more riches to discover.
Less well-known, for example, is that Bologna is also an important center for the preservation of music history and a popular venue for live performances. In 2006, Bologna was recognized as a UNESCO City of Music for the city's past and ongoing contributions to classical music, opera, and dance, as well as its prominence in pop music today.
Two important institutions in the city—Teatro Comunale di Bologna and the International Museum and Library of Music—have played a vital role in garnering the UNESCO recognition. Both offer tours to the public that shouldn't be missed. (We previously wrote about our visit last year to the International Museum and Library of Music.)
If it's Saturday, tours are in English
On Saturdays, the Teatro Comunale di Bologna opens its doors to lovers of music, architecture and/or history, offering guided tours to the public.
The tour we took was led by Marianna, a long-time theater employee, who works behind the scenes in the costume department. She seemed to know quite a bit about the front of the house, too, and her ability to simultaneously speak to our small group of about eight persons in both Italian and English was impressive.
A unique theater
Of course, Italy was the birthplace of opera. But this theater stands out from other important opera houses in Italy because of its revolutionary (for-the-time) design, which is credited to Antonio Galli Bibiena, a prominent Italian architect and stage designer.
The Teatro Comunale was the first opera house to be supported with municipal funds (and a grant from the Pope). When it opened to the public in 1763, it was envisioned as a place for everyone, not just the rich. Prior to that time, opera was often performed within the confines of villas owned by the aristocracy.
This was also the first time an opera house was built with masonry instead of wood. (Like many other wooden opera houses, Bologna's former Teatro Malvezzi, a theater that opened in 1651, was destroyed by fire in 1745.)
In building this new theater in Bologna, Bibiena also elected to utilize a bell- rather than the conventional U-shape design to enhance acoustics. Finally, he created an innovative wooden mechanism that could be used to lift the entire floor up to the level of the stage.
Preserved for future generations
The theater, used for symphonic and ballet performances as well as opera, has been beautifully restored and preserved over the years with about 400 seats on the main level, another 500 seats in four tiers of boxes, and one Royal box at the rear.
Although attractive moss green velvet seats are provided for those people sitting on the main floor of the theater, Marianna explained that a century ago, before the theater's second major restoration, opera-goers would have to stand because only the boxes had seats. Aristocrats would decorate these boxes with murals and mirrors, almost like a private home. The top-tier of boxes, however, was reserved for students.
About 250 people are employed by the theater today and much of the work they do is discovered as the tour takes visitors behind the stage to see its history museum, costume room and rehearsal space.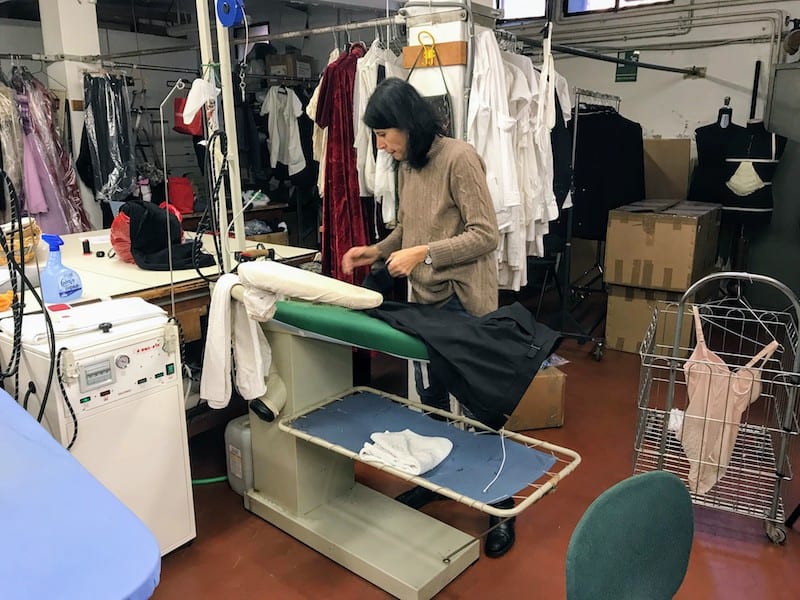 Coming full circle
A visit to the Music Museum and Library (less than 10 minutes away) is a perfect complement to the visit to Teatro Comunale. On display at the museum is a wooden model that Bibiena used to create this masterpiece of municipal theater.
Of course, one of the very best ways to experience Teatro Comunale di Bologna is by attending a live performance.
---
IF YOU GO
---
Save to Pinterest!
---