Strasbourg: 8 Reasons Not-To-Miss This Charming French CIty
Although relatively small in size, Strasbourg is big on history and culture
Strasbourg, France, the capital of the Grand Est region, has a charming ambiance of its own. Neither French nor German, the city's food, culture, and style are distinctly Alsatian.
The fusion of cultures isn't surprising. Located in the northeast corner of France, the city is only two miles from the German border. In fact, visitors can easily walk or take a tram across a bridge from Strasbourg to Kehl.
---
An earlier version of this post was published by the author on Forbes.com; this one has been revised and updated to reflect current information.
---
Absolute beauty
Strasbourg could be the setting for a fairytale because there is beauty at every turn. Look up at the picturesque, half-timbered houses with sloping roofs, or look down and see their reflections in the many waterways running through and surrounding the city. Cascades of brightly colored flowers hang over balconies and bridges.
Architectural heritage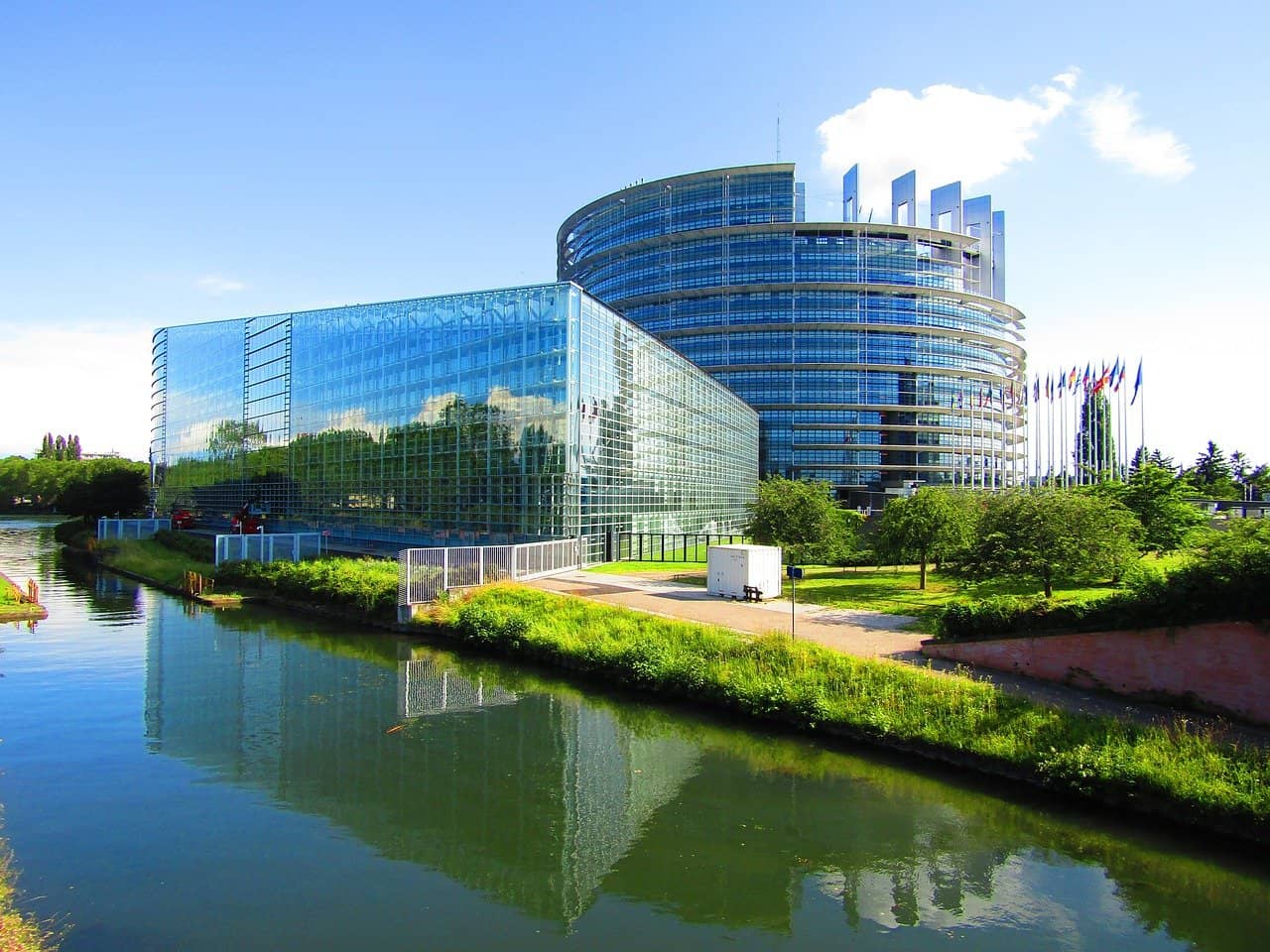 The city's rich architectural heritage embraces styles from the Medieval, Renaissance, Romantic and Art Nouveau eras. The old town is a maze of narrow streets and alleys that beckons you to wander and look up at the rooflines and steeples.
Strasbourg Cathedral
Both the interior and exterior of the Strasbourg Cathedral are extraordinary, once called by Victor Hugo "a prodigy of the gigantic and the delicate." Built on the foundations of a Roman basilica, the structure dominates Cathedral Square, which is the hub of the city day and night. Once the tallest structure in Christendom until the 19th century, the Cathedral's Gothic facade is so ornate that it looks like lacework framing the stunning rose window at its center.
The oldest stained glass windows inside, which date back to the 13th century, frame the Gothic nave and pulpit. But the most interesting curiosity, perhaps, is the intricate Astronomical Clock built in 1547, a technological marvel. Each day at exactly 12:30 PM, a procession of carved apostles marches around in front of Christ. Beneath that, characters representing the four stages of man pass before Death.
La Petite France
An easy walk from Cathedral Square, this picturesque and well-preserved historic district at the west side of the Grand Ill once housed the millers and tanners. Most of the houses in La Petite France, which are surrounded by four canals, date back to the 16th and 17th centuries. Still standing at the edge of the district are four 14th century towers, remnants of the town's ramparts.
The name of the area derives from its history as a hospice during the 16th century for soldiers who contracted syphilis. The narrow streets are filled with outdoor restaurants and shops. One of the city's charming small hotels, Regent Petite France, sits right on a canal offering water views.
UNESCO World Heritage designation
In 1988, UNESCO recognized the portion of the city within the Ill River, Strasbourg-Grand-Ill, as a World Heritage Site. Noteworthy was the fact that this was the first time this recognition was conferred not to a single monument but to an entire historic center of a city.
In 2017, UNESCO extended the scope of the area to include the "new town" built between 1871 and 1914 after annexation by Prussia.
Gastronomy
Alsatian cuisine couples the hearty fare of Germany with the delicacy and presentation of France. Wherever you turn, you are likely to find a small restaurant, café or winstub (a family-owned eatery in Alsace, specializing in wine) that offers local dishes. Among foodies, Strasbourg is known as the birthplace of foie gras, invented here in 1780.
Have you tasted a tarte flambée? Tarte flambée (much like pizza) is an all-day-long snack. Made with a thin flatbread-like crust covered with various toppings (most often cream, bacon and onions), it is baked in a bread oven.
Braided pretzels, which are claimed to have origins in both France and Germany, are also ubiquitous street foods.
Other local dishes worth sampling include Alsatian choucroute, made either with fish or braised pork served on an ample bed of sauerkraut; and spaetzle, a type of noodle often served with a fish stew. You can try these and other specialties at Maison des Tanneurs, a former tannery built in 1572.
Dessert lovers will want to try the kougelhopf cake (a sweet, yeasty Alsatian pudding cake baked in a Bundt pan) or just about anything else from the venerable Patisserie Christian Strasbourg.
Wines & Beers
Strasbourg is a stone's throw from the Route des Vins, the Alsatian Wine Trail, known for producing excellent varietals including Gewürztraminer, Pinot Noir and Riesling wines. If you prefer sparkling, be sure to sample the local Crème d'Alsace. If you fancy beer, there are five breweries in Alsace including Villa Meteor, one of the oldest private breweries in the country.
Art and culture
With a significant (about 20%) student population and a diversity of immigrants, Strasbourg is a vibrant, cosmopolitan city. No less than four bridges (including a pedestrian footbridge that is also used by cyclists)—symbols of French-German reconciliation—provide links between France and Germany.
Whether a visitor's interests lean towards art, architecture or music, Strasbourg offers plenty of cultural opportunities. The city has more than 10 museums, including an Archaeological Museum, Museum of Decorative Arts, Museum of Fine Arts, Alsatian Museum, Historical Museum and Museum of Modern and Contemporary Art, a Zoological Museum and Planetarium.
The city also has a philharmonic orchestra (founded in 1855), a National Opera, and National Theatre. Strasbourg hosts various festivals throughout the year and hosts one of the oldest Christmas markets in Europe.
---
IF YOU GO
Alsace is at the center of the European high-speed TGV rail network, making the city a great destination for a day visit. TGV high-speed train stations are in Saverne, Strasbourg, Colmar, Mulhouse, which are approximately 2 hours from Frankfurt, 1 hour and 50 minutes from Paris, 2 hours and 50 from Lyon, and 3 hours 45 from Munich.
---
MORE INFORMATION ABOUT STRASBOURG, FRANCE:
---
November 2021 Strasbourg COVID-19 Update
Effective July 21, 2021, France implemented a

health pass

requirement(proof that someone doesn't have COVID) to access all places of leisure and culture with more than 50 people. In August the requirement was expanded to include: cafes, restaurants, shopping centers, hospitals, retirement homes, medico-social establishments—and travel by plane, train and coach for long-distance journeys.
---
Previously on More Time To Travel:
---
Save to Pinterest!!