QuietOn 3.1 Review: An Essential for Travelers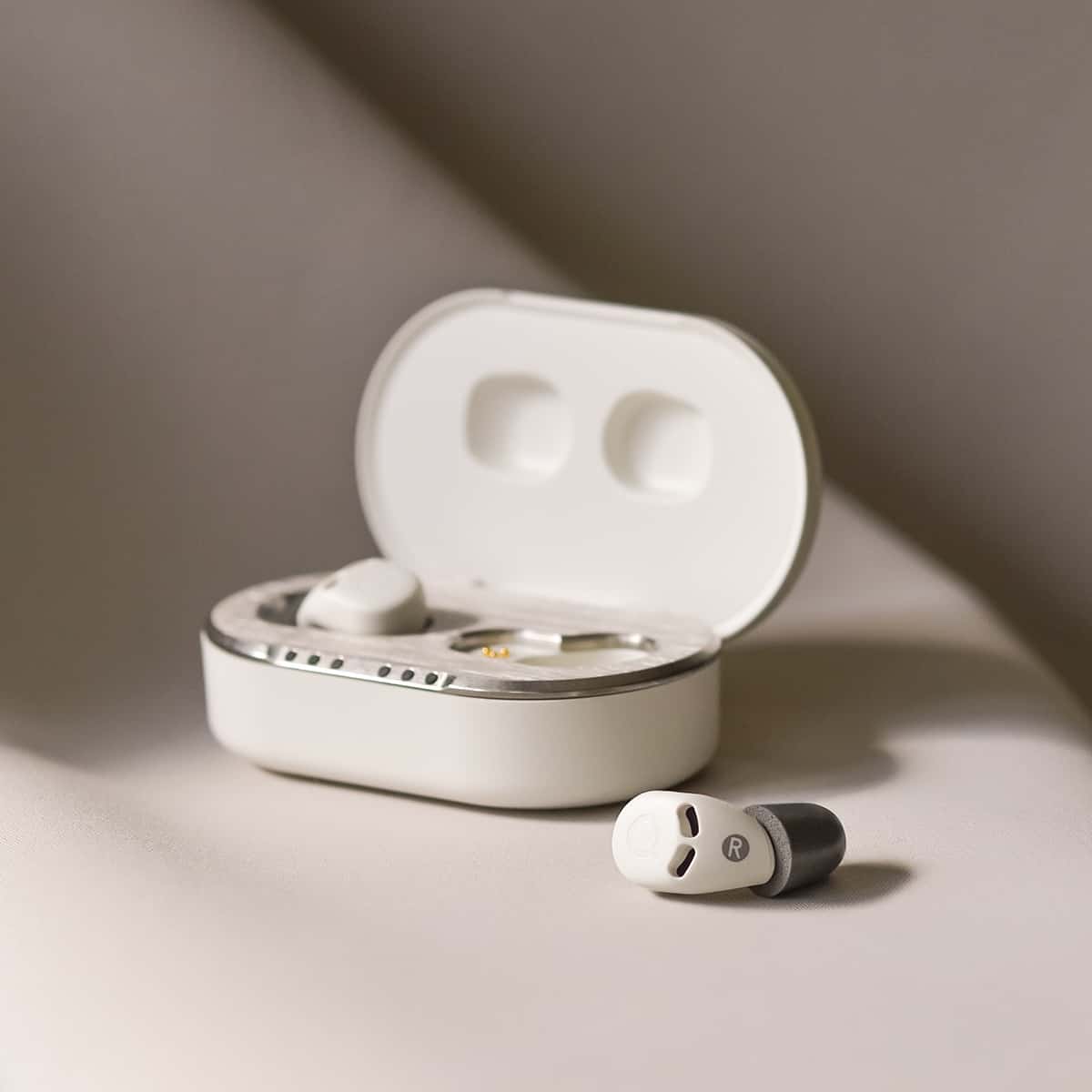 QuietOn 3.1 is perfect for travelers: Small, light, and compact to pack or carry, these noise-canceling earbuds can solve an annoying problem.
I can't begin to recount all the times that my sleep has been interrupted when traveling. Let's start on the airplane, listening to the roar of the engines, chatty fellow passengers, and babies crying when you're trying to catch a few Zs.
Stays at hotels and resorts also make me eager to find some way to cancel noise. In New York City, it can be the unrelenting sirens from emergency vehicles. At a resort in Los Cabos, a wedding with a Mariachi band was taking place on the patio outside our ground-floor room.
When you're traveling, you never know what you're going to encounter. When we stayed in a magnificent historic rental property, a palazzo in the historic center of Bologna, Italy, the main square (Piazza Maggiore) beneath our bedroom window was filled with musicians and late-night stragglers partying into the wee hours of the morning.
Sleeping on different mattresses and pillows also adds to the stresses of travel.
Needless to say, even after returning home, sometimes, snoring or listening to the TV in another room compromises sleep.
QuietOn 3.1 Technology
QuietOn 3.1 earbuds use active noise cancellation technology (ANC) to reduce low-frequency sounds and dampen high-frequency ones. They work by using neutralizing sound waves to cancel out sounds.
The earbuds work to reduce sounds in two ways: First, the foam tips on the buds do it passively. Secondly, the anti-noise technology reduces it further.
The company boats that these are the world's smallest ANC earbuds.
What I liked about QuietOn 3.1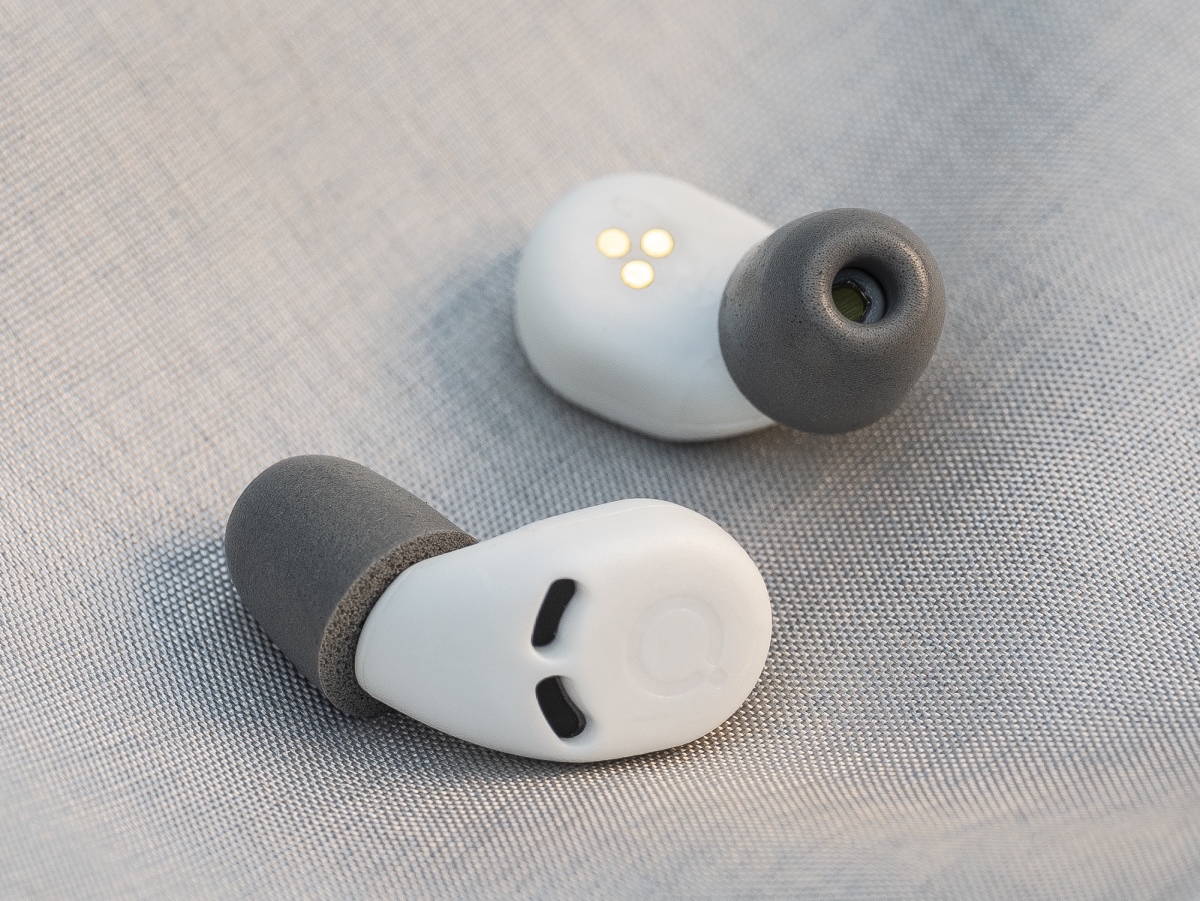 The instructional materials accompanying the earbuds are well-written, complete, and easy to understand, with excellent illustrations.
The earbuds are remarkably small and comfortable enough to fit completely in the ear, whether the user prefers to sleep on their back or their side.
The Apple-esque matte white case, only a tad larger than an Apple AirPods case, is easy to slip into a pocket or purse to have with you when you want it.
They are easy to use because the earbuds switch on automatically when removed from their case. Twenty-five seconds later, they switch from hear-through mode to noise canceling, giving you enough time to insert them in your ears.
When you open the case, three small LED lights on each side show whether both earbuds are fully charged. The case acts like a battery bank, continuously charging the earbuds if they need more juice. Even if only one light is lit (30% power), it's enough to get you through the night.
The case provides about 28 hours of ANC on a single charge; fully charging the earbuds takes about two hours.
The unit doesn't come with its own wall charger (which you might not miss because it would be another thing to take with you). But it does come with a compact USB cord that can charge the device using your USB-A phone or laptop charger.
QuietOn 3.1 comes with a one-year manufacturer's warranty (which I haven't had the occasion to use).
Good sleep is priceless
The earbuds really decrease low-frequency noises, making sleep more restful and relaxing.
When I first experimented with the earbuds, it took me some time to get used to them. That's not surprising since I'm an ANC earbud virgin who isn't used to sleeping with something in my ears.
But over several weeks, I've noticed a marked improvement in my sleep (as measured on the Health app on my iPhone). I also feel better when I wake up in the morning, which translates into better days.
It's reassuring to know that QuietOn 3.1 emits no electromagnetic field (EMF) radiation because it doesn't have transmitters, receivers, or connectivity options.
QuietOn earbuds are designed in Finland and manufactured in the EU. The company has delivered more than 100,000 units to 120 countries in the world and offers a 30-day return policy, so you can try them yourself without risk.
For additional information and pricing, visit the QuietOn website.
---
Disclosure: I received these earbuds for review, but any opinions expressed in this post are my own.
---
Save to Pinterest!!