Port of Cartagena Spain: 6 Reasons To Visit The OTHER Cartagena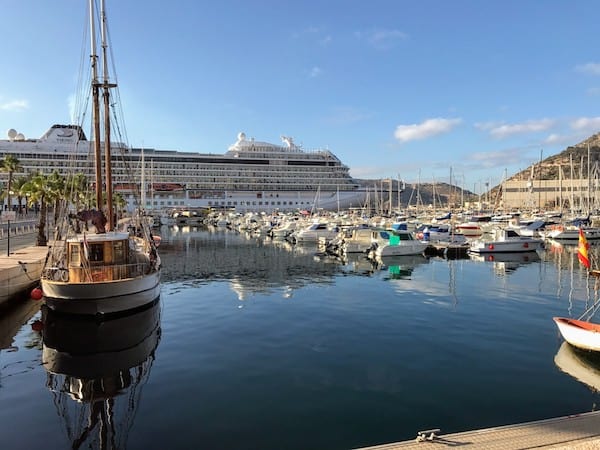 Each time we mentioned our recent visit to the Port of Cartagena to friends, we had to qualify the statement, "It's the other Cartagena!"
That's because its newer namesake—Cartagena, Colombia (founded in 1533)—is far better known. In fact, Cartagena, Colombia, also a port city, is one of the most popular tourist destinations in that South American country.
So when the Viking Star was scheduled to dock at the lesser-known port, in the Murcia region of southeastern Spain, we weren't sure what to expect.
Any frequent cruiser knows that not all ports are created equal. Commercial shipping and fishing operations mar the beauty of some; hoards of tourists and kitschy souvenir shops spoil others. The port of Cartagena, Spain is one of those under-rated, cruise-friendly ports that feels just right.
1) Unspoiled beauty
Surrounded by hills, the scenic harbor can accommodate up to two large cruise ships but usually, no more than one is docked there at a time. Although the city has adjacent commercial and fishing areas, the cruise port overlooks the aquamarine Mediterranean with only smaller pleasure boats in its sightline.
Once you disembark from your ship, it's only a short walk to the city center. A beautiful promenade (Paseo de Alfonso XII) with bars and cafes on a terrace follows the contours of the shoreline, perfect for long walks with picturesque views.
2) Rich history
Cartagena was founded in 228 BC and later ruled by Romans and then Moors. Here, you'll find well-preserved archaeological ruins, including a 2000-year-old Roman Theater that was only recently excavated in 1990.
3) Architectural interest
The city has a mix of interesting modernist and early 20th centrally art nouveau architecture that is visually stunning, including its City Hall and the once Grand Hotel, now a bank. The iron balconies, beautiful grillwork and street lamps evoke a bygone era.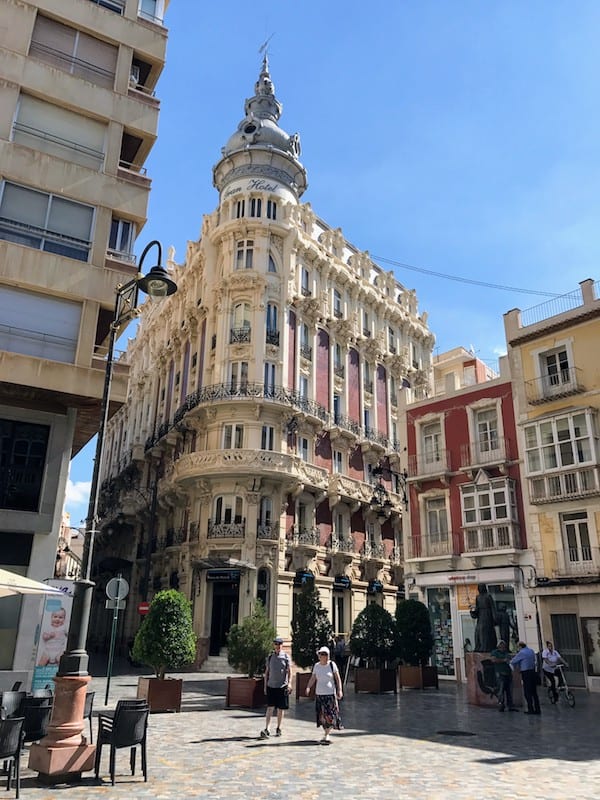 Cartagena is home to one of Spain's largest naval bases, the walled Arsenal de Cartagena, with a large clock dominating its entrance.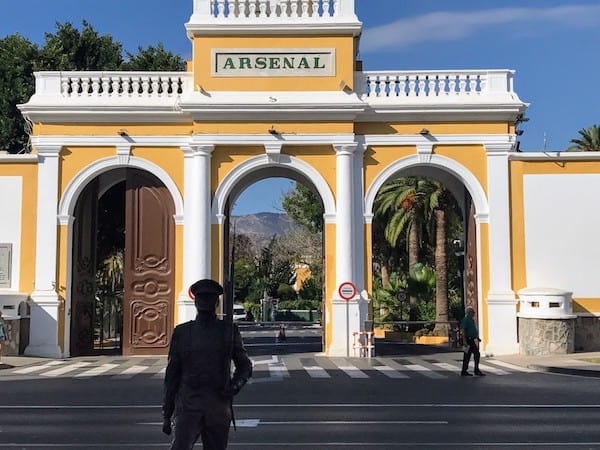 4) "Winterless" weather
Because of its highly favorable weather year-round, Cartagena has been called "winterless." It is the warmest city in continental Europe; even in the coldest month, January, when the average temperature is 57° F. Whenever you visit, you're more than likely to find warm sun in Cartagena.
5) Lively shopping area
With flat even streets—many of them made of marble—the downtown area is eminently walkable. Although there are internationally familiar stores (including Sephora and Zara), most of the shops on the Calle Mayor (the main shopping street in Cartagena) are individually owned and reflect local culture.
Also nice: Prices are affordable and you'll find far more locals than tourists on these pedestrian-friendly streets (Automobile access is restricted in the city center and underground parking is ample). Wherever you walk, you'll find a bench to rest on at one of the beautiful squares with mature trees, or find an inviting café or restaurant to leisurely enjoy a glass of Sangria and tapas.
6) True farm-to-table
Spain's Murcia region has been called Europe's orchard because it is dominated by farmland. As a result, fresh dairy, vegetables, and fruits are plentiful in Cartagena as well as fresh seafood from the nearby waters. Don't miss the olives, peaches, apricots and dried fruits, some of the area's most popular exports. Another unusual specialty of the region is asiatico coffee, laced with condensed milk, 43 Liquor, cinnamon, and lemon peel.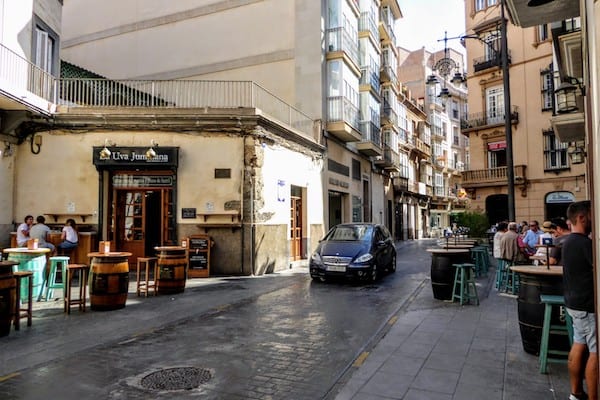 Bottom line
The Port of Cartagena, Spain is a place you can safely wander on your own to get an authentic slice of Spanish life as it has existed for centuries. In addition to its warm and welcoming people, the city government has also made a considerable investment in luring tourists with new attractions (such as the Maritime Museum and Roman Theatre Museum).
We chose to take advantage of a ½ day shore excursion offered by Viking Ocean Cruises, a Tapas & Wine City Walk. A local guide took us through this historic city center with stops at three local eateries. This gave us enough time to savor the tastes of Cartagena and explore the historic center on our own.
This slideshow requires JavaScript.
---
All photo credits: Jerome Levine
---
IF YOU GO
Viking Ocean Cruises – Trade Routes of the Mediterranean
---
Previously on MoreTimeToTravel:
Viking Ocean Cruises Carves Out Special Niche for Over-50 Travelers
Previously on GettingonTravel: