Plantation tours and visits offer a glimpse into history and local culture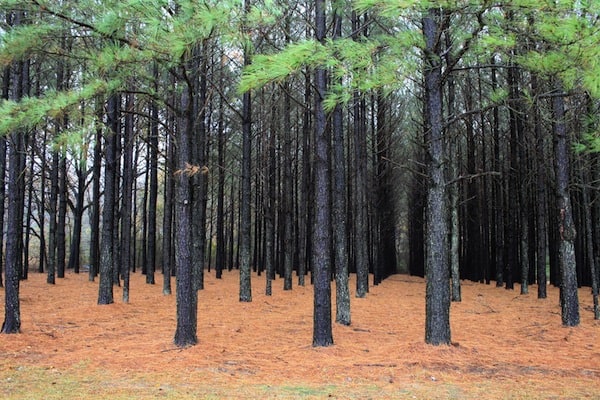 Eight bloggers describe their plantation tours and visits here and abroad.
A plantation is a large farm or estate that grows commercial crops. Some of the earliest plantations relied on slave labor. When plantations are open to the public for visits or tours, they offer guests a glimpse not only into various types of crop production but also some insights into history and local culture.
After a recent guest post on my blog by Linda Rosenberg describing her visit to Magnolia Plantation and Gardens (once a thriving rice plantation) in Low Country on the South Carolina coast, some of my travel writer/blogger colleagues graciously agreed to share their own varied experiences visiting plantations here and abroad.
---
Visit to a Macadamia Nut Plantation in Guatemala
Elizabeth Rose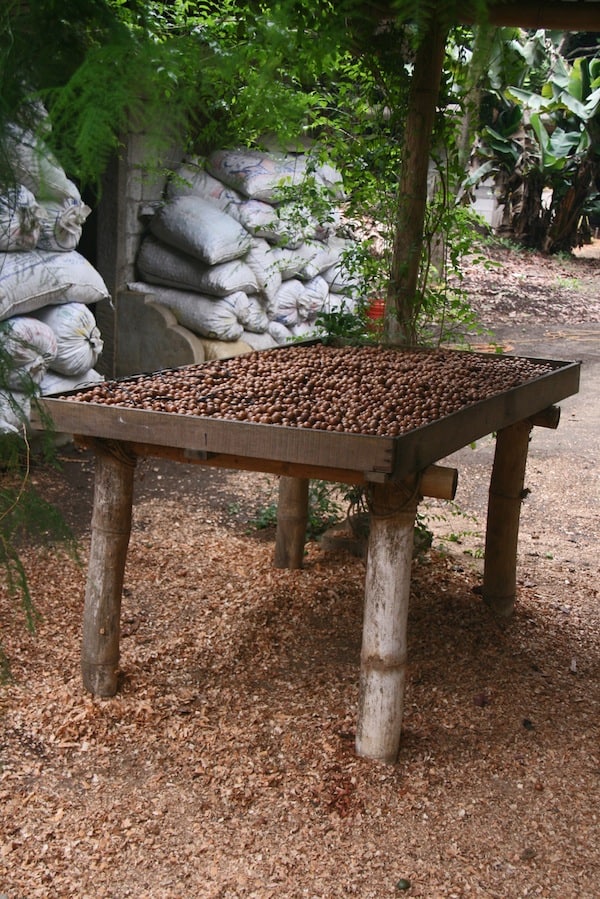 During a visit to colorful Antigua, Guatemala one of the highlights is a short drive outside town to the Valhalla Macadamia Plantation. At the plantation you can tour, sample macadamia nuts, chocolates and macadamia oil skin care products. With prior arrangement you can even be treated to an outdoor breakfast of Macadamia nut pancakes. The visit will be both fun and educational. One of the joys of visiting is meeting the colorful owners and discovering some of the hidden secrets of the plantation.
Read about Elizabeth's experience on her blog, Travel Writer Rants and Raves.
---
Visit to a Cocoa Plantation in Peru
Doreen Pendgracs
In my research as a writer focusing on chocolate travel, I've visited cocoa plantations in several countries. They are all interesting and unique in the way they do things. The most memorable experience was in Peru where we stayed with cacao farmers in their modest home situated on the banks of an Amazon tributary. It was fascinating to see how the families of the community work together in planting and harvesting their crop.
Read more about Doreen's experience on her blog, Diversions with Doreen and in her book, Chocolatour: A Quest for the World's Best Chocolate.
---
Visit to a Rice Plantation in Charleston, SC
Suzanne Fluhr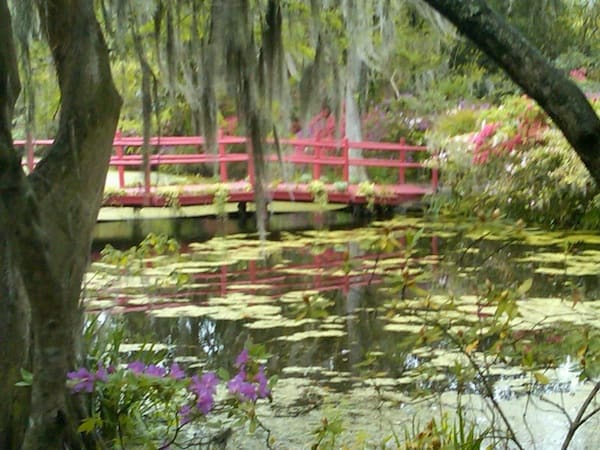 One March, we found a Caribbean cruise that started from Charleston, South Carolina, a city my husband had been wanting to visit. We spent one day walking the charming streets of the historic section of this venerable Southern city and went on a tour to the Magnolia Plantation outside Charleston the next day. Unlike the experience at Monticello (Thomas Jefferson's plantation outside Charlottesville, Virginia) or Mount Vernon (George Washington's plantation on the Potomac River), the ante-bellum Magnolia Plantation house was burned during the Civil War. Although one can tour the reconstructed manor house, go on an interesting nature tour of the old rice plantation and perhaps squirm some at the seemingly over-rosy portrayal of the Magnolia Plantation slave past, the real draw here is the gardens, first opened to the public in the early 1870's.
Read more of Suzanne's blog posts on Booomeresque.
---
Visit to a Coffee Plantation in Java
Kay Dougherty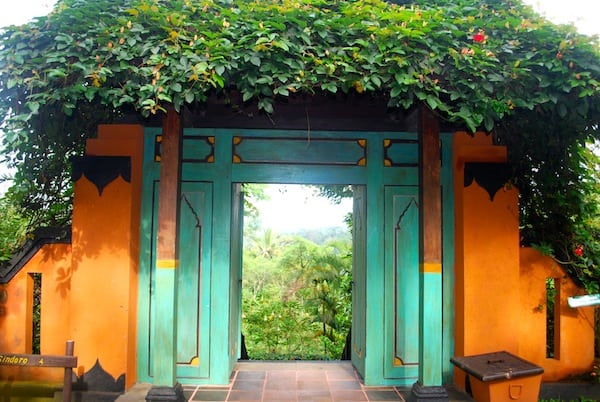 We were in Indonesia and stayed at Losari Coffee Plantation (now MesaStila) in the lush highlands of Java. After a brief tour, we were shown the leaves for the types of coffee they grew and a coffee flower that we hadn't known existed. They explained how coffee is grown, the beans harvested roasted and ground, and ultimately used to prepare coffee. Coffee that tasted like the Nescafe our grandmother made about 50 years ago! It was hard to maintain polite smiles and feign delight! We were told that most expensive coffee in the world is produced in Indonesia (called Kopi Luwak), coffee beans that are eaten, partially digested and then excreted from civet cats or "luwaks." We spent some time pondering whatever led the first person to make coffee from this "byproduct" but decided that maybe we'd rather not know!
Read more of Kay's posts on her blog, Blonde Brunette Travel.
---
Visit to another Rice Plantation in Charleston
Terri Peterson Smith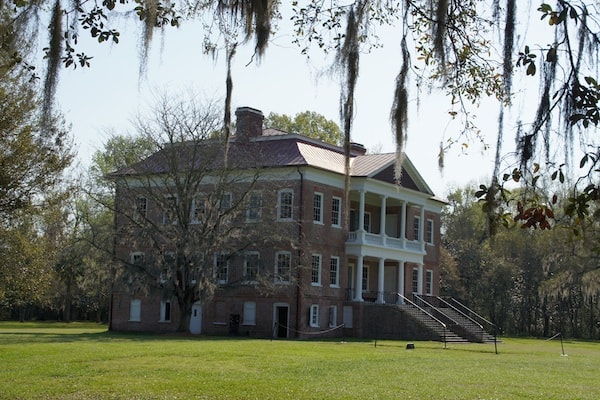 Drayton Hall is the first of "the big three" plantations on the Ashley River Road (along with Magnolia and Middleton Place) if you're driving from Charleston. It's different from its counterparts because it has been preserved in near-original condition, just as the National Trust received it from the Drayton family in 1974. The buildings are protected but not restored or altered and there us no furniture or electricity (but there are excellent guides), all of which enhances the experience of plantation life as it truly was at Drayton Hall. The halls and walkways seem to echo with the footsteps of the former inhabitants.
---
Visit to a Creole Plantation in Louisiana
Lisa Richardson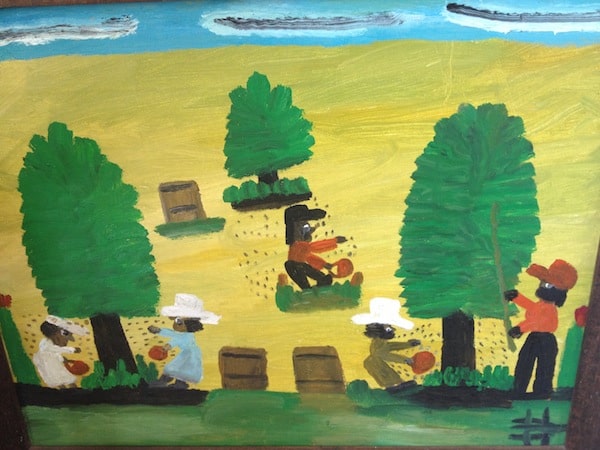 Among massive oaks along the Cane River, Melrose Plantation was the backdrop for the imagination of a slave's daughter and served as her palette. Clementine Hunter first picked up oils at the age of 54 while cleaning the artists' residence. Her folk art vividly depicts plantation life. Upstairs in the African House, a collection of her murals reflect keen detail and emotion. This Creole Plantation, founded in 1795, is in the city of Melrose, near Natchitoches (pronounced Nack-a-tish), northern Louisiana. Tours include the Big House, Yucca House, African House, the weaving house and writer's cabin at the National Historic Landmark.
Read about Lisa's experience on her blog, nonnaswanderings.
---
Visit to a Wheat and Dairy Plantation in Virginia
Randi Minetor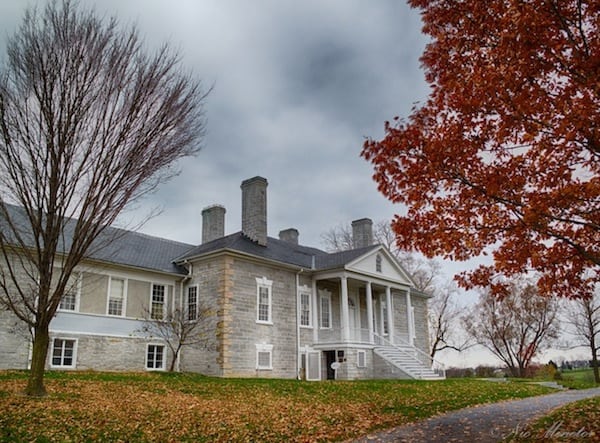 The National Park Service preserves a number of plantations in its southern parks and historic sites, and few match the nineteenth-century grandeur of Belle Grove, a wheat and dairy farm in Middletown, Virginia in the northern Shenandoah Valley. Built in 1797, this plantation's holdings spanned 7,500 acres in its heyday, before the Civil War and the postwar bust forced landowners to subdivide and sell their farms. The tour of Belle Grove's first floor rooms brings a modern truth into sharp focus: What we would consider a paucity of personal effects today represented barely conceivable riches to the owners of this large but simple place.
Read more of Randi's posts. She is the National Parks Examiner.
---
Visit to another Coffee Plantation on Gran Canaria
Matthew Hirtes
They grow everything on Gran Canaria (one of Spain's Canary Islands), or so it seems. From avocados to bananas to coffee. Yes, you read that right. Agaete Valley's home to the most northerly coffee plantations in the world. Our personal favourite's at San Pedro's Finca la Laja. For this also houses the Los Berrazales vineyard. What's more, there's a tropical fruit farm too. So a visit there will give your tastebuds a good workout. The coffee, grown on volcanic soil, is noted for its chocolatey overtones.
---
Previously on More Time to Travel