Pieve di Cento: A Small Italian Town Worth the Detour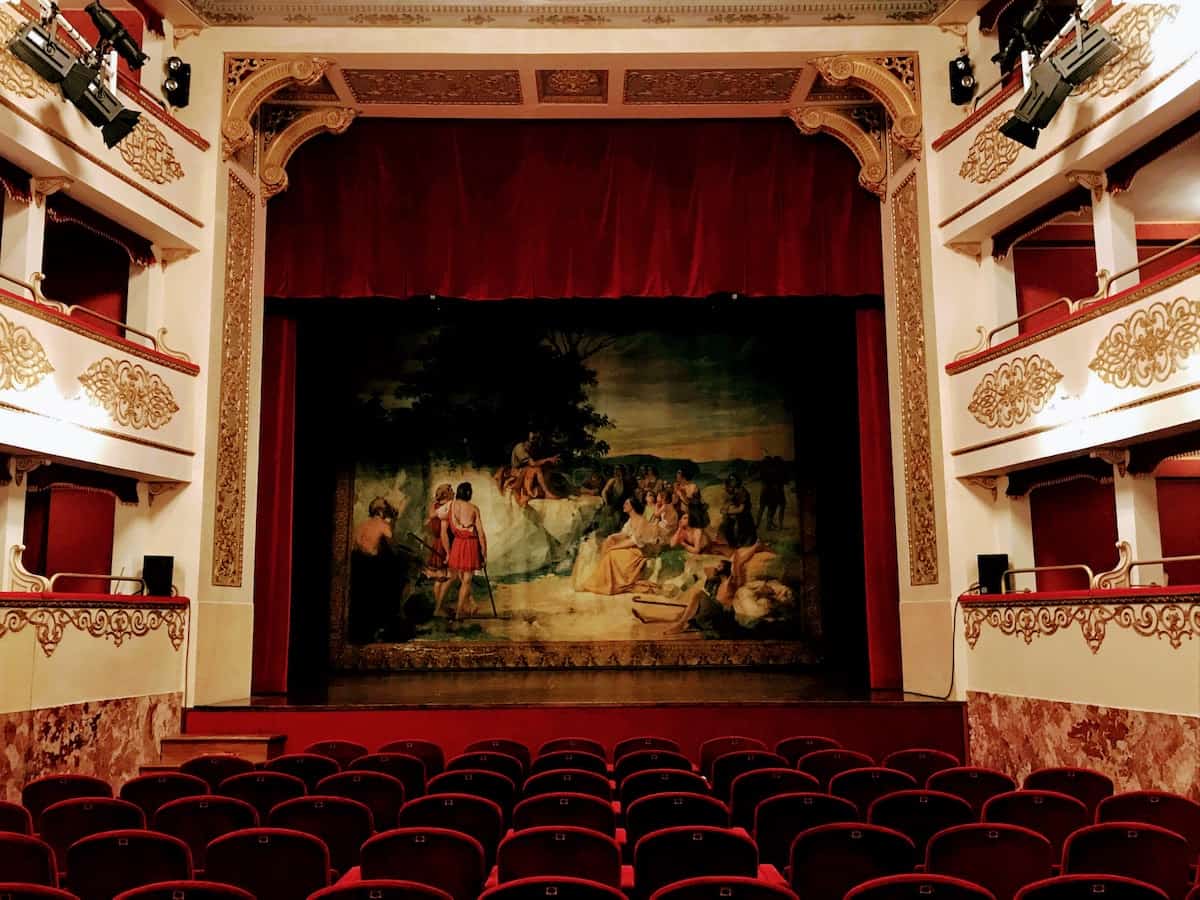 The charming medieval town of Pieve di Cento is located about 18 miles (about one-half hour by car) from the historic center of Bologna, the capital of the Emilia Romagna region.
Although it sits smack in the middle of a geographic triangle formed by the region's larger and better-known cities—Bologna, Modena, and Ferrara—the town remains a bit off the beaten tourist track
And because its 2 km of porticoes are reminiscent of the iconic ones in the larger city (which were recognized in 2021 as a UNESCO World Heritage site), Pieve di Cento is often nicknamed "Little Bologna."
This diminutive town has enough art, history, and culture to make it well worth visiting for a half-day or more.
In Pieve di Cento, visitors can savor a bit of authentic Italy, where life moves more slowly, the crowds are fewer, and history reveals itself one step at a time.
Small is beautiful
With a population of only some 7,000 residents, the town is so small (about six square miles) that you can almost see all four portas (city gates) from the historic center: Porta Asìa, Porta Cento, Porta Ferrara, and Porta Bologna.
Located on the right bank of the Reno River, the town (founded in the 8th century) still has an intact medieval layout with symmetrical streets.
Start your visit at the lively town square, Piazza Andrea Costa, where women with baby carriages and kids in tow stroll past the animated cliques of retired men who seem embroiled in deep conversation.
Compared to many small towns in Italy that have become virtual ghost towns, this one isn't "aging out." With three prosperous cities nearby, young people can live here and find gainful employment in surrounding areas.
In addition to the vibrant town being affordable, it offers young singles and families many cultural, social, and vocational opportunities contributing to a high quality of life.
Tracing history in Pieve di Cento
The rich and engaging history of Pieve di Cento is waiting to be discovered not only in its streets and alleys but also in its various museums, churches, and other monuments.
Like Bologna, the streets are lined with architecturally interesting porticos made of different materials that reflect the period when they were constructed.
In fact, in 2019, Pieve di Cento even served as a stand-in for Bologna in the film Mio Fratello Rincorre i Dinosauri starring Alessandro Gassman (son of actor and director Vittorio Gassman). With less traffic and fewer crowds, it is an easier place to shoot motion pictures than a busy city.
Things to See and Do in Pieve di Cento
The town is made for wandering but here are some not-to-be-missed things to see and do in Pieve di Cento:
Visit the Collegiate Church of Santa Maria Maggiore
The pastel exterior of the reconstructed mother church on Piazza Andrea Costa, Chiesa della Collegiata di Santa Maria Maggiore (originally built in 1487) belies the Baroque beauty, extraordinary frescoes, and other artistic riches inside.
One of five churches in the town, the Collegiate Church was restored after a devastating earthquake in 2012 and reopened in 2018.
The walls hold paintings by Italian masters like Guido Reni (1600) and Guercino (1646) and a wooden crucifix dating back to the 1400s. Also hanging in the church is The Assumption of Mary, painted by Lavinia Fontana, the first female professional artist in Western Europe.
Explore the Rocca: Museum of the Stories of Pieve
Once a medieval fortress and later repurposed as a private residential dwelling, the Rocca: Museo delle Storie di Pieve was built in 1387.
Located at one of the entrances to the historic center, the brick structure, designed by Antonio di Vincenzo (architect of the Basilica San Petronio Church in Bologna), now serves as the city's civic museum.
Eight rooms inside the contemporary structure (recently restored after the earthquake of 2012) house artifacts recounting the 1000-year economic and social history of the town from its foundation to the changes that occurred with urban planning.
One of the most interesting exhibits is the collection of videotaped oral histories told by town residents (which made me wish I had had more time and a better command of the Italian language).
Wander through Magi900: A Museum of Private Art
Art lovers and other visitors are often dazzled to find a 20-room private art museum, Magi900 Museo d'Arte, just outside the historic center.
The collection of more than 2000 works is particularly astounding given the town's size. One man, industrialist Giulio Bargellini, founded this unique museum, sharing his eclectic modern and contemporary art collection with the public to promote art appreciation and preservation.
Surrounded by an outdoor sculpture garden, the museum occupies a massive, 9000-square-meter structure, once a former grain silo. This light-filled space first opened in 2000; a piece of land adjacent to the museum is currently being developed to house an experimental residential art community.
During a two-hour tour, visitors can view the museum's eclectic holdings, which include masterpieces by noted Italian artists such as Giovanni Boldini, Alberto Burri, Fortunato Depero, Giorgio di Chirico, Carlo Carra, Lucio Fontana and Amedeo Modigliani.
Also on display is South American and African art that reflects Bagellini's travels and friendships with creative artists overseas.
Discover The Music Museum and Alice Zeppilli Theater
Pieve di Cento has a rich legacy of music, including its tradition of violin-making. Both the Music Museum and Teatro Alice Zeppilli are housed in the municipal building of Pieve Cento, Palazzo Comunale.
The Music Museum celebrates the region's bell-ringing and violin-making traditions. Along with displays of ancient instruments, there is a small room with memorabilia dedicated to the life of Italian soprano Alice Zeppilli and her husband, cellist Giuseppe Alberghini.
The town's municipal theater, named after Zeppilli and inaugurated by Giuseppe Verdi in 1856, has 143 seats. Devastated by German troops during World War II and its safety compromised again by the 2012 earthquake, the theater has reopened its doors, offering a variety of musical performances throughout the year.
Savor the tastes of Pieve di Cento
According to the Italian Touring Club, "Knowing how to eat well has always been a characteristic of Emilia and, in particular, of the land of Cento Pievese."
Listed in the 2023 Michelin Guide, Ristorante Buriani is an unexpected culinary treasure. At this elegant and sophisticated family-run roadside restaurant, visitors can savor the flavors of Emilia Romagna.
A member of the Italian Slow Food movement, this historic restaurant (more than 50 years old) was renovated in 2014. The dining room is filled with locals during the lunch hour.
The three-room building has been tastefully painted and decorated, all in shades of white. Each dish is beautifully presented, offering a modern twist on many traditional recipes. Buriani is conveniently located just outside the Porta Bologna and across the street from the Magi900 Museum.
Food lovers will want to plan their visit during the third week of June when the town holds a gastronomic event, Sagra del Maccherone al Pettine, to celebrate its traditional striped macaroni. The pasta is made by hand in the town and served with different Bolognese ragù, ragu and peas, ham, and vegetarian sauces. The pasta course is followed by appetizing second courses and desserts.
A town made for visiting on foot or wheels
Since the 2012 earthquake that affected many towns in Emilia Romagna, Pieve di Centro has experienced a comeback.
In 2019, the Touring Club Italiano, founded in 1894 to promote cycling and travel, awarded Pieve di Cento its orange flag for excellence in tourism, hospitality, and the environment.
Pieve di Cento on YouTube
---
All photo credits: Jerome Levine
---
This article is an updated version of a previous article published on Forbes.com
---
IF YOU GO
Getting there
BY CAR
From Bologna, take the A13 Bologna-Padova motorway to the Altedo exit. From here take the SP1 bis to Pieve di Cento.
BY TRAIN
Trenitalia – Ticket for Bologna-Ferrara train, San Pietro in Casale stop (9 km)
BY BUS
From Bologna, extra-urban line TPER Bologna Extraurbana
From the San Pietro in Casale railway station, via Cesare Battisti, lines 455 and 456
---
Read more
---
Save to Pinterest!!