7 Reasons We Love On Your Own Shore Excursions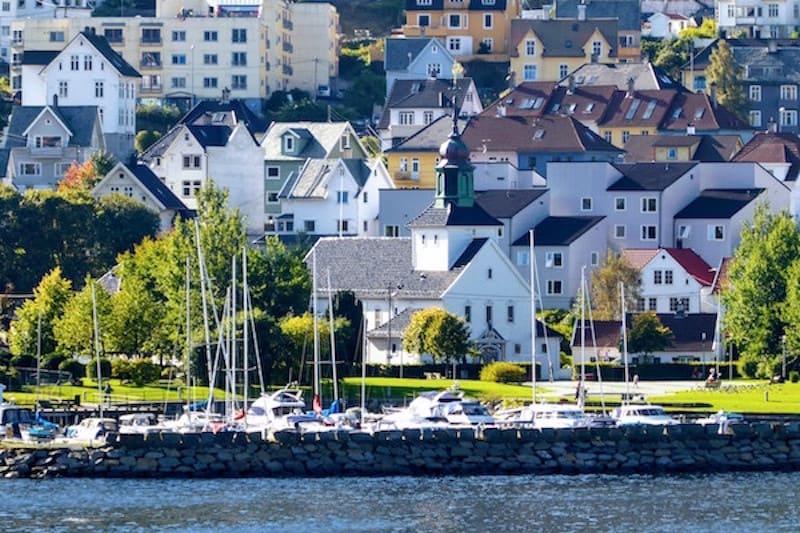 We've fallen in love with On Your Own shore excursions. Read why…
The quality and nature of shore excursions can make or break a cruise: After all, cruisers spend much of their time and collect treasured memories at the ports along their itineraries.
Shore excursions (which can take place on land, or by air or water) offer cruisers the chance:
to experience new places (or return to ones they've enjoyed in the past);
to explore passions and interests; and
to immerse themselves in other cultures.
A shore excursion for every cruiser
The shore excursions offered by most cruise lines typically vary along a host of dimensions including their content (e.g. sightseeing trips vs. experiences); distance from the port; physical demands of the tour; excursion length; size of the group; costs (whether included or optional); etc.
Some cruisers prefer the safety and convenience of booking all their excursions through cruise lines (which can significantly add to the cost of a cruise). Others who tend to be well-traveled—or perhaps, simply have a bit more moxie—opt to explore ports on their own or arrange tours independently of the cruise line. Of the latter group, some connect with independent guides using companies (like Context Travel or ToursbyLocals). Others seek out inspiration and information from websites and/or follow the advice of fellow travelers (and bloggers).
Not-quite-on-your-own shore excursions
We recently enjoyed cruising on the Viking Star on an itinerary called Trade Routes of the Middle Ages, which departed from Bergen, Norway and ended in Barcelona, Spain. At every port, Viking offered varied shore excursions including panoramic bus tours, city walking tours, in-depth museum visits, and more. Ten of these tours were included in the cost of the voyage; others were optional (available at an additional cost).
However, In three cities on our itinerary—Porto, Portugal, Bruges, Belgium and Paris, France—Viking Ocean Cruises offered On Your Own shore excursions, a new-to-us hybrid that fell somewhere in-between the customary guided tour and the totally independent shore excursion.
Characteristics of On Your Own shore excursions
On Your Own shore excursions typically include:
ground transportation to a city that may be some distance from a port (for example, in the case of Bruges, it was a 20-minute shuttle bus ride between the port and city)
a brief orientation (and sometimes, a panoramic tour) of the destination by a local escort or guide,
designation of a meeting spot for the group to gather before returning to the ship; and
the opportunity to solicit advice from the guide before setting out "on your own" with a paper map.
How does a cruise line determine which destinations are appropriate for On-Your-Own tours?
"These are generally cities that are a distance from the port…places that are popular, that many of our guests may have visited before," says Lichén Louw, Shore Excursion Manager on the Viking Star. She explained that these tours offer flexibility for those who want to return to see a place at their own pace.
Why we loved being "on our own"
This is what we loved about the Viking Ocean Cruises "On Your Own" shore excursions.
1- No lollipops
Anyone who has visited a popular tour destination has seen the big "lollipops" guides use to shepherd their groups through the town. Walking behind a lollipop automatically brands you as a tourist and makes it virtually impossible to "blend in." We enjoy struggling with new languages and signage, and attempting to immerse ourselves in a destination, to the extent we can.
2- Convenient transport
Although it's fun to use public transportation, the learning curve entailed in doing so might not be worthwhile if you are only going to use it once. Also, public transportation isn't conveniently available at many ports. While private taxis are a possibility, it may be tricky to get a taxi to meet you at your ship because of port security. (For example, on a South America cruise, we had to arrange to meet a taxi driver outside the port gate.)
3- Set your own pace
Being part of any group can be stressful and distracting. Everyone doesn't walk at the same pace (or even the same direction). It can be tough winding up behind a slow walker when you are a fast one or conversely, feeling out of pace and slower than your group.
4- Improve your sightline
If you are a photography buff, someone else (and probably many in your group) will want to capture the same images as you. As a result, your photos may include unwanted heads of others in your group who are trying to photograph the same thing at the same time. Going on your own offers a better chance of improving your sightline.
5- Design your own itinerary
Whether or not it's a first-time destination, many travelers prefer to set their own agenda. Being on your own allows you to avoid heavily touristed sites that hold no interest for you. Since we had visited Bruges two times previously on other cruises, we were able to use our seven hours on our own to visit the local market, lunch at De Koetse one of our favorite restaurants (for mussels and frites), and wander through streets and alleys a bit away from the town center.
6- Seize the opportunity to get lost
Well, it's really hard to get lost if you have a smartphone and know how to ask for directions but some of our most interesting and joyful shore excursions allowed us the possibility of discovering things for which we weren't looking. Clearly, being on your own allows for greater spontaneity.
7- Having a backup
If you are "belt and suspenders" person (like us), you know that it's always nice to have a backup—just in case of an emergency. Before we left the bus, our tour guide Marlene, gave each of us a card with an emergency number should we have questions, get lost, or encounter any problem that would interfere with our return to the cruise on time.
Curious about cost?
The cost of Viking Ocean Cruises On Your Own shore excursions in Bruges and Porto were $49 per person. Paris "On Your Own" was a no-cost (included) shore excursion.
---
Previously on More Time To Travel and in the Chicago Tribune:
On Cruise Critic:
---
Disclosure: We were guests on Viking Star but paid for our on your own excursions. Any opinions expressed in this post are our own.