Most Beautiful Villages in Italy Grow in Number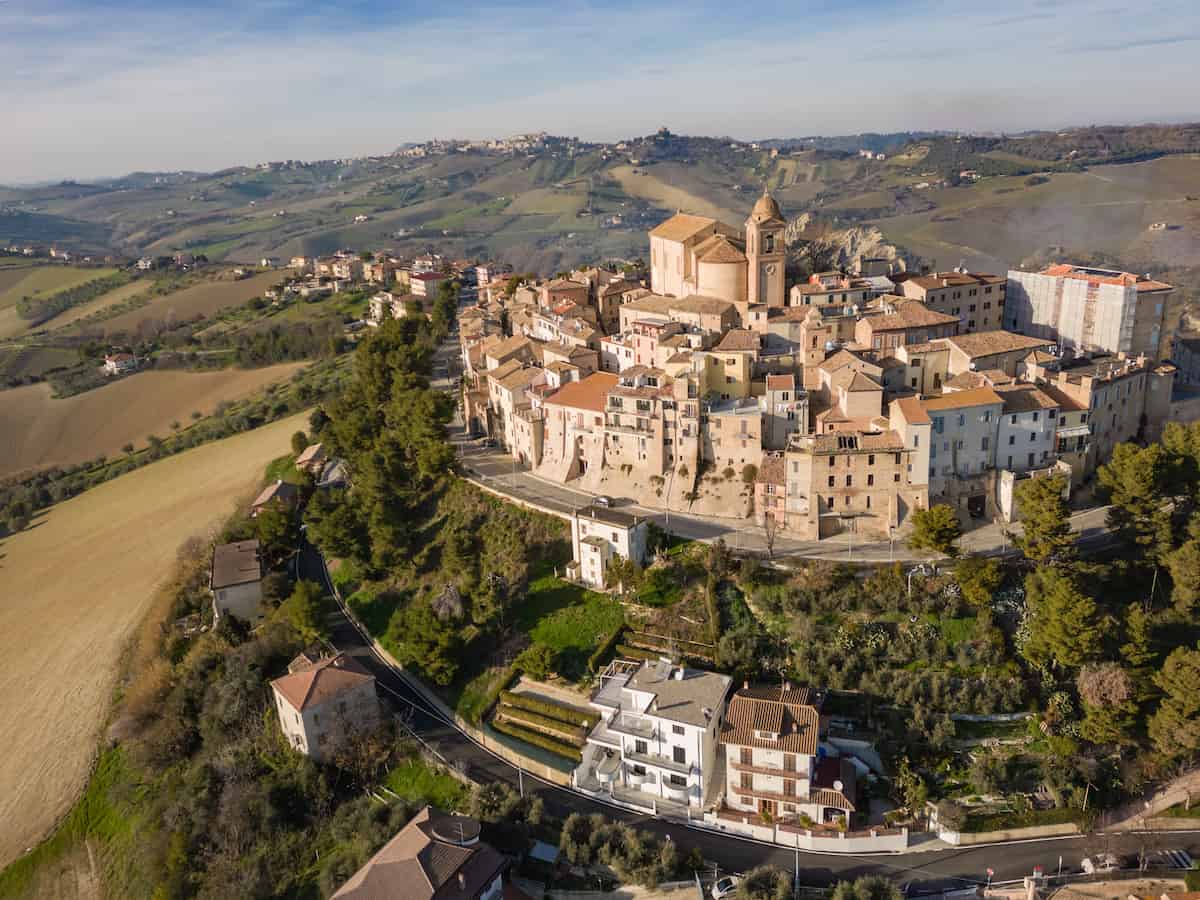 We've often found that the most beautiful villages in Italy are small, off-the-beaten-track towns that we never heard of, ones we find serendipitously or are told about by friends.
These diminutive destinations tend to be more authentic and far less touristed. And, as a rule, the residents are more likely to welcome visitors more warmly than the denizens of larger, anonymous cities that often grow tired of seeing too many tourists invade their towns and cities.
This month, the association I Borghi pìu belli d'Italia added seven new hamlets to its list of The Most Beautiful Borghi of Italy, a wonderful list of places to explore.
With these additions, 361 villages are now part of this prestigious group.
When it comes to travel in Italy: Small is beautiful
One characteristic common to all these municipalities is that they have fewer than 2000 residents in each village and fewer than 15,000 inhabitants in the surrounding municipality.
The association vets each new addition through a rigorous process certifying their artistic, cultural, and environmental riches.
When we travel to Italy, we try to seek out these hidden treasures. For example:
The 7 newest "most beautiful villages in Italy"
These are the latest (November 2023) additions to the list:
Maccagno Imperiale (Lombardy)
Maccagno Imperiale is located on the shore of Lake Maggiore in the province of Varese. The best time to visit is in the spring or fall to enjoy the scenic beauty of the town and its lake.
In October, guests can participate in the town's medieval festival with historical re-enactments, music, and street shows.
Badalucco (Liguria)
The village of Badalucco is located in the Argentina Valley in the province of Imperia (on the Ponente side of the region of Liguria). A scenic destination, it borders other picturesque municipalities like Dolcedo and Triora.
Rich in agriculture, the area is known for its historical architecture, olive oil production, and annual "Art in Motion" festival that transforms the village into an open-air museum.
Monteprandone (Marche)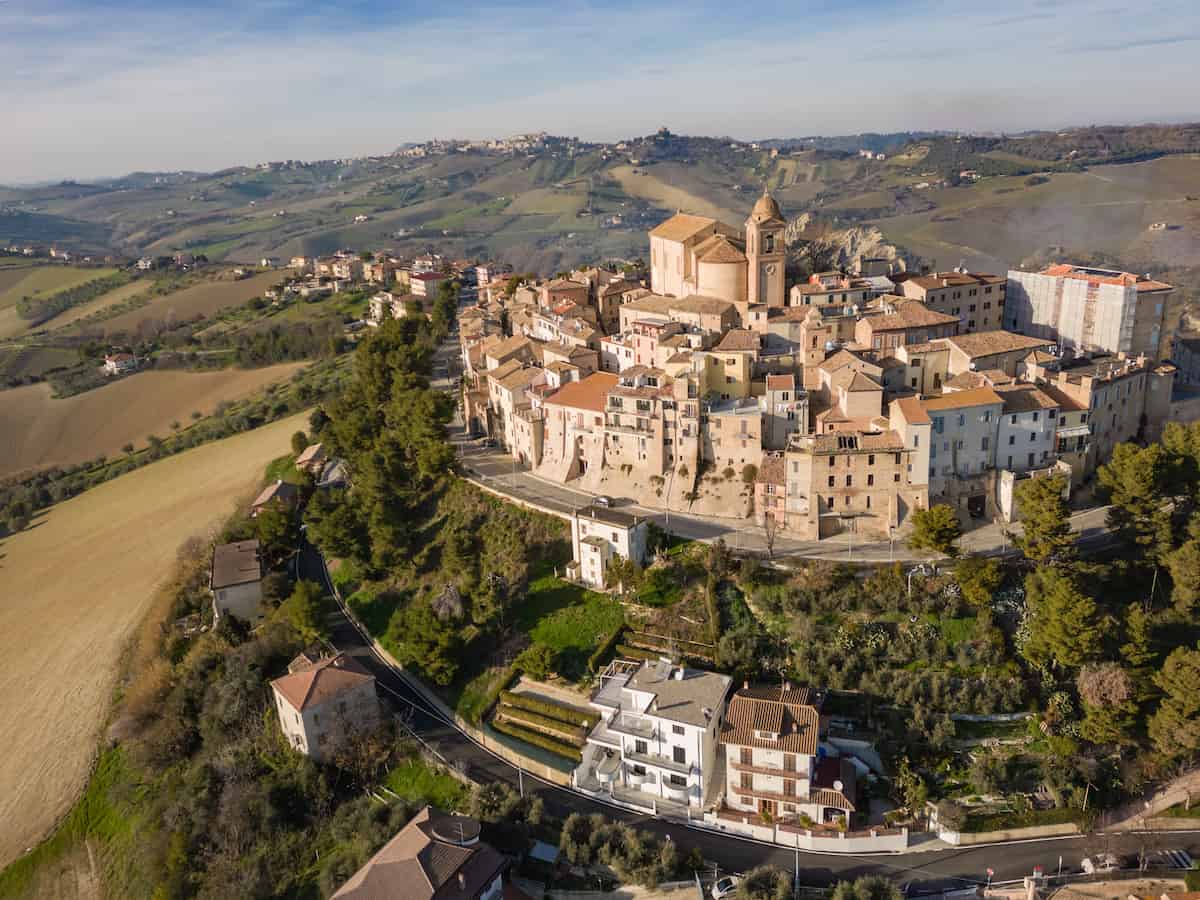 The small hilltop village of Monteprandone, a destination for pilgrims, is located in the province of Ascoli Piceno.
Close to the Adriatic coast, Monteprandone is characterized by rolling hills in its countryside. The historic center of the medieval village is filled with architecturally interesting buildings, churches, and other landmarks surrounded by intact walls.
Giano Dell'Umbria (Umbria)
Located in the province of Perugia in the green heart of Italy, Giano Dell'Umbria is a small medieval village with narrow streets and intact circular walls, gates, and towers.
Visitors can enjoy olive oil tastings, cooking classes, city walking tours, and more.
Palena (Abruzzo)
Palena is a breathtaking village in the province of Chieti, known for its mountain landscapes and rich biodiversity.
The village is located within the Majella National Park, an area ripe for hiking and exploring the natural surroundings. Visitors can visit the Ducal Castle (Castel Forte), and enjoy local Abruzzese food specialties such as arrosticini (lamb or mutton skewers) and Pasta alla Chitarra.
Frigento (Campania)
With a population estimated at 3.700, Frigento is a small village in the province of Avellino in southern Italy. The village is spread over three hills.
Tourists can visit the 4th-century AD parish church built on the ruins of a pagan temple, see archeological excavations that include the remains of a Roman villa, and participate in wine tastings. Guests can even find peaceful accommodations at a monastery or convent guest house.
Agira (Sicily)
Agira is in the province of Enna in Sicily. Here, visitors can experience a quieter, more authentic side of Italy away from the bustle of tourists. Because of its hilltop location, it is known for its panoramic views, especially from the vantage point of Rocca di Cerere, once the site of a sacred temple.
In modern days, Agira is best known as the site of Sicilia Outlet Village, which has some 1000 luxury boutiques and designer shops.
Why visit the most beautiful villages in Italy?
Although they may be removed from the "main road," visitors will be richly rewarded for any hassles they experience getting there.
The Borghi association, founded in 2002, explains that these small communities offer "proximity tourism," places where visitors can immerse themselves in local culture and traditions—including unique culinary and wine experiences, religious and secular festivals, and unequaled opportunities to enjoy nature at its finest.
By visiting these under-the-radar places, tourists also play a vital role in assuring the economic and social vitality of the most beautiful villages in Italy.
In 2022, with support from the Italian National Tourist Board, the association published its first English edition guide, The Most Beautiful Borghi of Italy, which illustrates the historical, artistic, architectural, and environmental heritage of these villages.
---
READ MORE
---
Save to Pinterest!!