Luxury hotel bathrooms: A wish list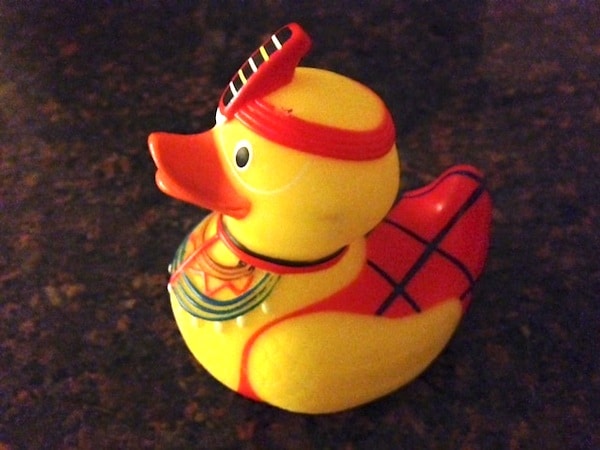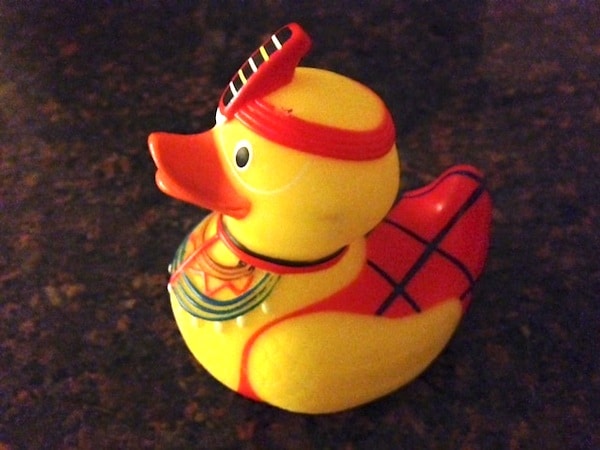 Just as there's no such thing as standard luxury hotel rooms, there's no such thing as standard luxury hotel bathrooms. "Luxury" is in the eye and mind of the beholder but as over-50 travelers, these are some of the essentials we hope to find in luxury hotel bathrooms.
1- Twin sinks
Most guestrooms are doubles so sinks should also accommodate two people comfortably–in the event both occupants want to brush their teeth at the same time.
2- Shelf space
With makeup, medications, hairbrushes and more, guests need enough space to stow their stuff without worrying about it getting wet sitting on the sink top. The solution: Sufficient shelf space conveniently located above and or below the sinks. A narrow shelf above the sinks can be handy for toothbrushes and small personal items.
3- Inviting tubs
Even if it isn't a whirlpool, luxury (and business) travelers often enjoy the indulgence of relaxing in a large soaking tub while away from home. Hoteliers need to be mindful that travelers over age 50 may need a safe and easy way to enter or exit the tub.
4- A fully enclosed toilet area with ventilation
Ideally, the toilet should be enclosed in a separate compartment from the rest of the bathroom. If this isn't possible, a privacy divider can offer some separation.
5- Stall showers
Travelers appreciate a separate stall shower (as opposed to a tub with a shower curtain) with a non-slip surface floor. A rainshower head and a handheld can put the showering experience over the top.
6-Plush towels
Towels and washcloths should be large-sized, ample in number, soft and absorbent, and not look like they have been washed in hot water too many times.
7- Adequate lighting
Natural light is best but if there are no windows, nothing's worse than a bathroom that's too dark. Shower lighting is a necessity as well for women who shave their legs in the shower or men who are trying to read the small print to figure out which bottle is shampoo and which is bath gel. For safety's sake, the bathroom should have a nightlight strategically placed so it doesn't disturb sleep at night.
8- Sufficient power
Electrical outlets should be available on both sides of the sink because some people are right-handed and others are left-handed. Some outlets are intended to accommodate two appliances simultaneously (for instance a hair dryer and hair iron) but actually don't allow enough space for both power supplies or for two adapters.
9- Upscale toiletries
It's always a treat to sample upscale toiletries (e.g. Hermes, Bulgari, Molton Brown, Bliss) at hotels and resorts and they lend a bit of panache to the property. It's also a win-win situation for the beauty supply companies that may gain new customers.
10- Mirrors
Mirrors reflect light and also are essential tools for shaving or applying makeup. An extending magnification mirror is a big help for those of us with worsening close-up vision. If there is no full-length mirror in the bedroom, there should be one in the bathroom.
11- Over-the-top extras
Such as:
Flat-screen TVs (sometimes embedded in mirrors)
Great views (like the view of the Eiffel Tower at the Mandarin Oriental Paris)
Bidets or an automated toilet/personal cleansing systems (like the Toto Neorest that washes, dries and fluffs, which we first experienced at the Bardessono Hotel in Yountville, California)
Radiant floor heating (like that on Viking Longships)
And please don't put a phone in the bathroom. It's a magnet for germs and bacteria.
Whimsical design elements (like the rubber duckies in the bath at Richard Branson's Mahali Mzuri tented camp) are extras that make guests smile and give them something to talk about after they get home—or even sooner than that.
---
Have I left anything off the list?
---
Also on More Time To Travel: