The Luxury Collection Hotels in Italy: Luxury coupled with Authenticity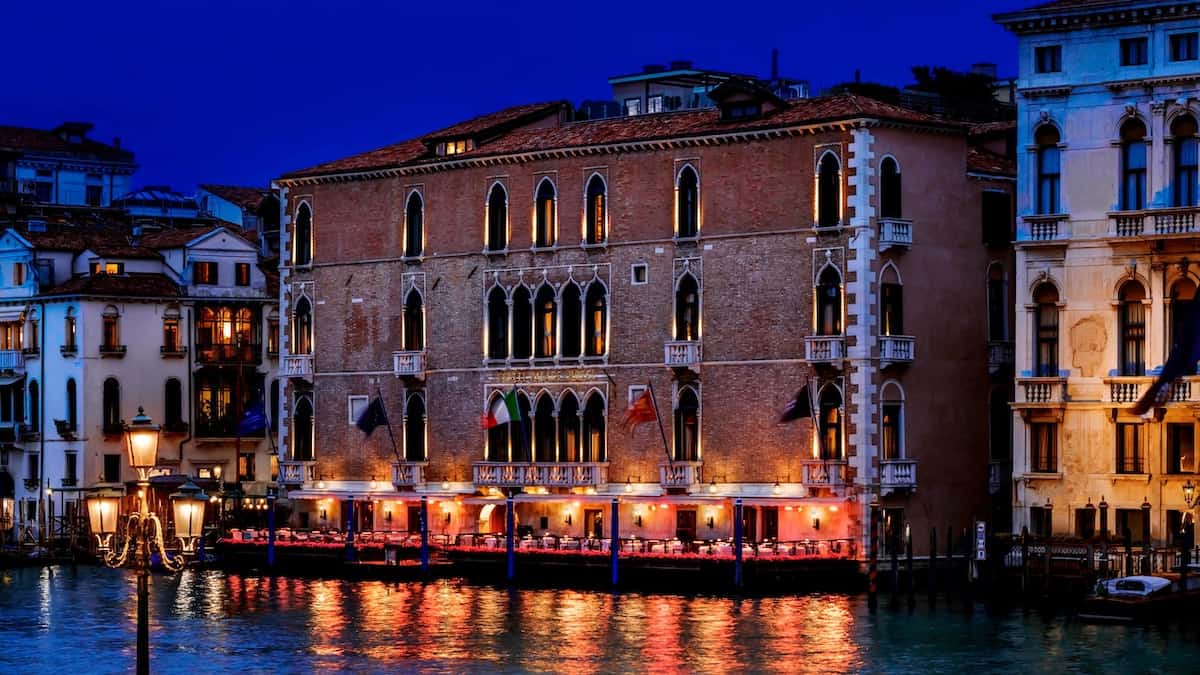 A stay at any one of the Luxury Collection Hotels in Italy goes well beyond the basics of clean and comfortable: They are truly spectacular properties that will wow even the most discriminating of hotel snobs: They offer guests a true sense of luxury coupled with authenticity.
---
This post has been sponsored by Marriott International. Any opinions expressed are my own.
---
What is the Marriott Luxury Collection?
If you are fortunate, you may have already stayed in one of the 124 properties currently in The Luxury Collection program worldwide.
This collection represents one of Marriott Bonvoy's "soft brands." Hotels participating in the program maintain their independent spirit and autonomy while enjoying the benefits of Marriott's reservation and marketing program.
Clearly, these aren't cookie-cutter hotels. Rather, many are housed in former palaces, museums, and even castles. Dining venues at these properties feature local or regional cuisine as well as 24-hour, in-room dining, bars and lounges.
The hotels also maintain the highest standards of service with well-trained concierge staff who are intimately familiar with the respective destinations and their hidden gems.
What is the Marriott Bonvoy program?
First launched in 2019, Marriott Bonvoy is the loyalty program that replaced Marriott Rewards, Ritz-Carlton Rewards and Starwood Preferred Guest rewards. Membership is free and comes with perks.
With more than 7000 participating hotels and resorts participating in the program, travelers can earn and redeem Marriott Bonvoy points from a wide range of hotels. One of the largest hotel programs in the industry, in addition to The Luxury Collection, participating hotels include The Ritz-Carlton, St. Regis, JW Marriott, W Hotels, EDITION, Ritz-Carlton Reserve and Bvlgari.
For guests booking stays at Luxury Collection properties, this means that they can experience all the upscale amenities of a semi-autonomous boutique hotel while earning Marriott Bonvoy points redeemable for future hotel stays; Marriott Bonvoy™ Moments (bespoke dining, concert and sports experiences); flights and car rentals; shopping and gift cards; and more.
---
The Luxury Collection Hotels in Italy
Depending on a traveler's destination and interests, they can stay at any of these properties in Italy:
With Art Nouveau-inspired architecture, Cristallo is located in a popular ski resort area in the Veneto region of northern Italy. Nestled in a valley, rooms at Cristallo offer panoramic views of the surrounding Dolomite Mountains, which have been designated as a UNESCO World Heritage Site. The hotel has one of the largest spas in the area.
Also in northern italy, Falisia is an elegant seaside getaway on the Gulf of Trieste in the Friuli Venezia Giulia region. The hotel's design and its guest rooms and suites in nautical palettes were inspired by early 20th-century Italian cruise ships. At this sanctuary with water views, guests can enjoy the amenities of the Falisia Beach Club. The property is less than ½ hour from Trieste, the historic capital city of the region.
Milan is world-famous for food, fashion, and architecture as well as its opera, La Scala, and cathedral, Duomo di Milano. Open since 1932, Excelsior Hotel Gallia, is located in the heart of the city, only a short walk from the railway station. With a storied history, the hotel's first owner, Carlo Gallia, hoped to create the most prestigious hotel in Italy. With Liberty-style architecture, it still maintains its prestige and grandeur.
There are three Luxury Collection properties to choose from at Costa Smeralda (the Emerald Cost) in Sardinia, an island in the Mediterranean off the western coast of Italy. Modeled after a fishing village, The Hotel Cala Di Volpe was one of the first structures to be built in Costa Smeralda. Considered an artistic masterpiece, the seafront hotel with 121 guest rooms and suites was designed by Jacques Couëlle. Guests can enjoy the outdoor saltwater pool, a private beach, a spa, tennis court, kids' club and more.
This iconic, two-story whitewashed resort sits on an expansive white, sandy beach. It boasts two swimming pools, a wellness center and spa, an outdoor fitness center, and a spacious yoga room. A mecca for golfers, the hotel offers a putting green and is just over a mile from the Pevero Golf Club. The 100 guest rooms include 5 three-bedroom and 1 five-bedroom villas.
This 65-room romantic getaway is set on landscaped grounds with olive trees and flowering plants in northern Sardinia. Built in the 60s and renovated in the 90s, the decor is rustic; one visitor described the stone exterior as Fred Flintstone-like. Guests enjoy a private beach and an infinity pool said to be the first of its kind when it was introduced. This is an all-inclusive resort.
With spectacular lagoon views, this luxury property is just steps away from Piazza San Marco. Three historic palaces filled with arts and antiques comprise the hotel.
NOTE: This hotel will no longer be affiliated with the Marriott Luxury Collection, effective January 2023, but will still be functioning.
This historic property has commanding views of the Grand Canal. The Gritti Palace dates back to 1475 when it was home to the Pisani family. It later became the private residence of Andrea Gritti, Doge of Venice and was later transformed into a hotel that attracted dignitaries and celebrities from across the globe over decades. The hotel's destination restaurant, Club del Doge, offers a memorable dining experience with views of the Canal. Exquisite furnishings and decor are complemented with modern amenities and bespoke service.
Re: COVID – 19 – All the Luxury Collection Hotels in Italy adhere to the Marriott Commitment to Clean policies.
---
**Enroll in the free Marriott Bonvoy Program
---
All photo credits: Marriott Luxury Collection (lead photo shows The Gritti Palace from the Grand Canal).
---
Previously on MoreTimeToTravel:
---
Save to Pinterest!!