Lunch on top of the Eiffel Tower: Tourist trap or experience of a lifetime?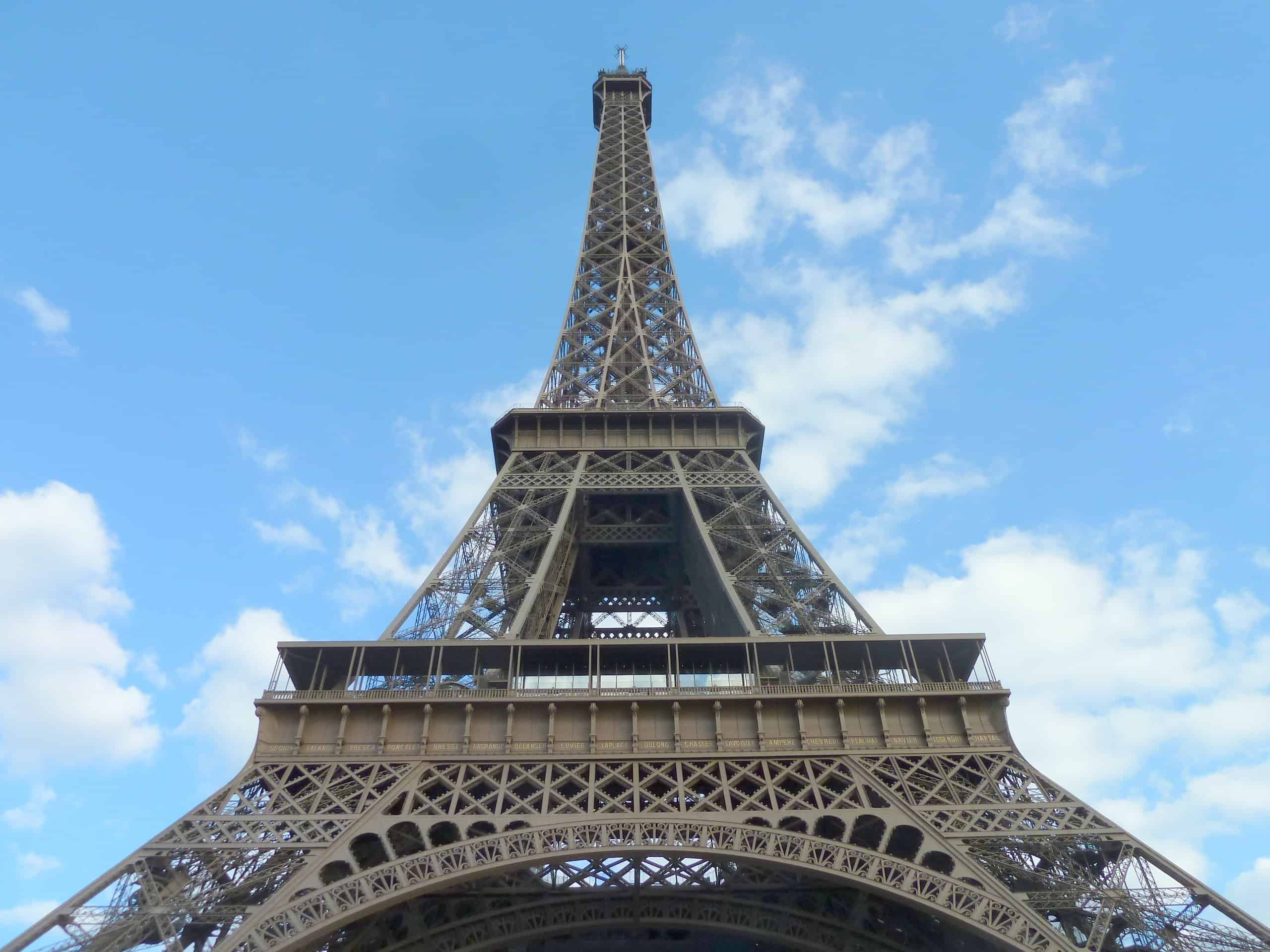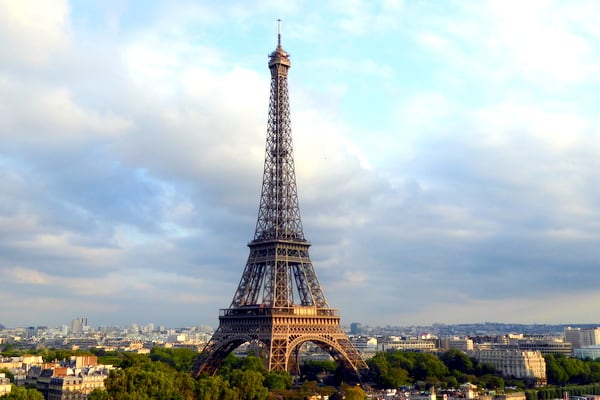 On Trip Advisor, the crowds are split about whether or not to dine at the top of the Eiffel Tower. Some say that the Jules Verne restaurant, which has one Michelin star, is a big tourist trap. At 125 meters above ground, inarguably it is the highest one in Paris. Others rave that dining there was the experience of a lifetime. I'm still digesting the experience, literally, having been there for lunch only a few hours ago.
Most iconic experiences are, in some sense, tourist trips—including this one. Have you seen the vendors selling religious objects outside the Vatican, too? People still want to visit these places because of their beauty, place in history or sense of cultural importance. The top of the Eiffel Tour offers all of the above.
The gastronomic restaurant has been in the same space for thirty years, since 1983. One jovial waiter, now bald, joked that he had started there when he had a full head of hair. The service was polished and professional.
Here are a few things you need to know to avoid disappointment:
The Food
Chef Alain Ducasse, who has earned multiple Michelin stars, took over the kitchen at the Jules Verne restaurant in 2007 (There is another more moderately priced restaurant at the Eiffel Tower on a lower floor, about 95 meters above ground).
We opted for the fixed price menu, which included an amuse bouche and three courses. (You can also order off an a la carte menu). How was it? Yes, you can surely enjoy many finer lunches in Paris for less than 90 euros per person. And that's exclusive of the exorbitant costs of beverages: $10 for bottled water and $29 for a glass of red wine, for example.
The china and table setting were lovely, the food was beautifully presented, and the service was attentive. But overall, the dishes tasted quite ordinary although we really couldn't quite figure out why.
My husband and I both had appetizers of foie gras and preserved duck layers; entrees of pan-seared John Dory served on a bed of fresh peas, asparagus, and beans with fresh almonds; and we each chose different desserts. He had a chocolate soufflé for a surcharge of five euros; I had roasted pineapple with coconut. Both desserts were incredibly delicious. In addition, the waiter brought a plate of macarons and other pastries, and small bowls of decadent marshmallows and dusted chocolate cubes afterwards.
Making Reservations
We checked online only a couple of days before our trip and were disappointed that no reservations were available. Apparently, they are hard to come by (there are only 120 seats in the restaurant) so guests are advised to reserve months in advance, especially if they want to sit next to a window.
We lucked out because we left our cell phone number on the website in case of a cancellation. Lo and behold, the phone rang during breakfast at our hotel, which we quickly aborted, when we learned we could have a table at 12:45 PM on the same day. We were seated at an interior table but the views are terrific from every vantage point around the room and reasonably spaced.
The Experience
Restaurant guests enter the restaurant through a special entrance, which leads them to a private lift, avoiding the hoards of people already queued to enjoy the views at the top. The picturesque ride up takes about 1½ minutes.
The atmosphere of the circular room isn't too stuffy or formal; it seemed appropriate to the venue. Some men wore jackets at lunch; others didn't. Yes, the bathrooms were a bit like airplane lavatories, in terms of their number, size and wait time. The TripAdvisor poster was correct in that respect. Adding insult to injury, after my turn, I had to remind the hostess to replenish the toilet paper.
After lunch, we leisurely walked out to a private balcony two floors below the restaurant to take pictures and gaze over the rooftops of Paris and the Seine. We were told to ring a buzzer when we wanted to return to the private elevator to leave.
The Final Verdict
Considering that the fixed price lunch is half the price of dinner, it's a decent deal for a once-in-a-lifetime experience (especially if you are visiting Paris on a cold, gray, windy day). While the food wasn't memorable, we'll long remember the setting, the views, and being there together. Is lunch on top of the Eiffel Tower a tourist trap or experience of a lifetime? Probably a little of both.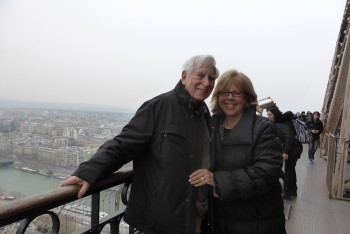 ---
IF YOU GO:
For further information, see the website of the Jules Verne Restaurant