What is it like to fly on Christmas Day?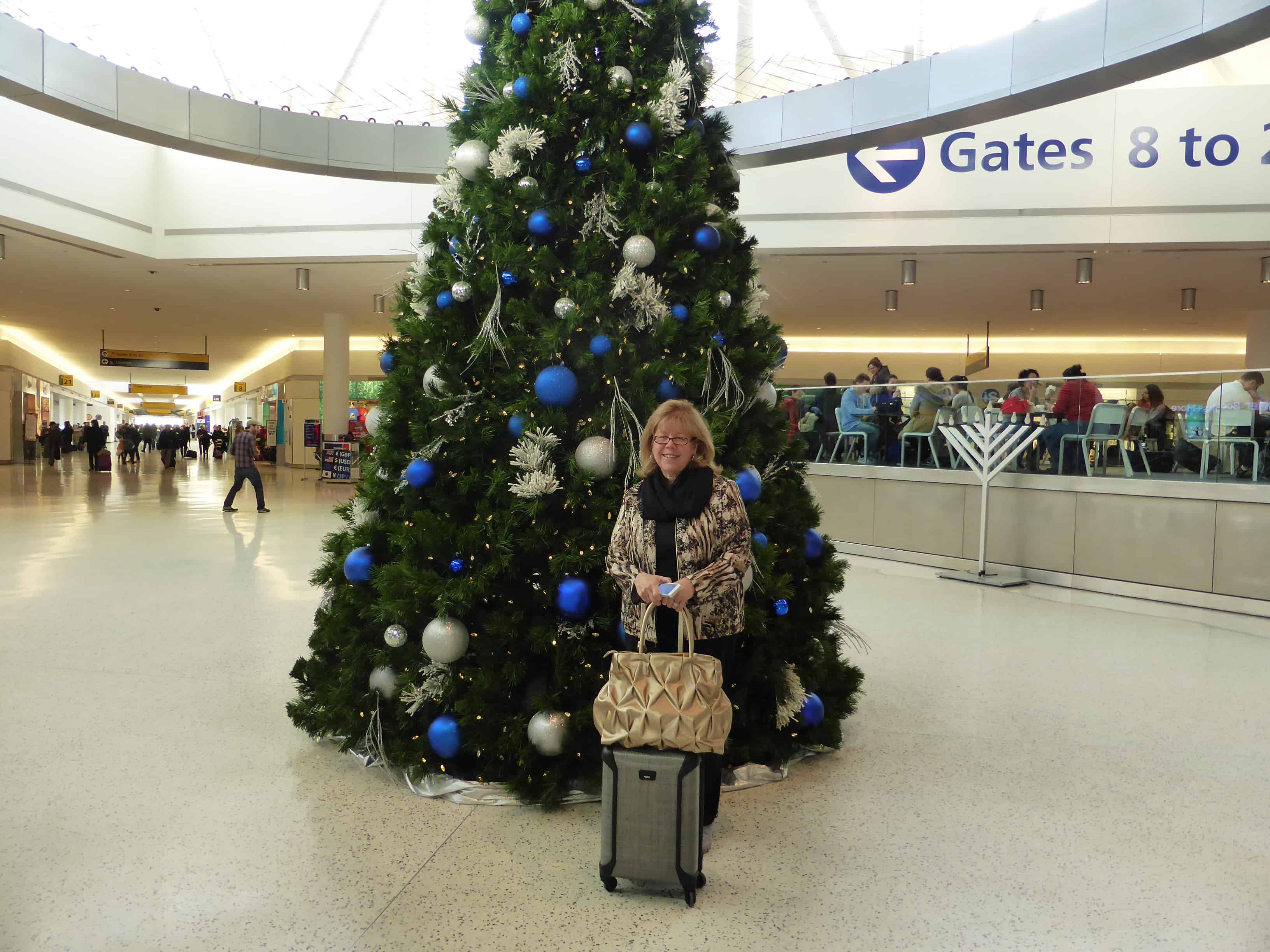 "We're glad you decided to fly Jet Blue on Christmas Day," said the flight attendant at the front of the plane. "We have some of the best people in the business working with us."
How pleasant!
"Unfortunately, most of our experienced people have taken the holiday off, " he continued. "But we're going to try our best to make your flight as pleasant as we can anyway."
The passengers roared.
We had booked this flight departing from JFK Airport to Cancun on Christmas Day because every post offering travel advice on the web, even one of my own, suggests there are fewer crowds and holiday fare spikes are less ominous when you fly on Christmas Day. Still, we paid twice as much for our ticket than we had paid for the same route less than a month before.
Now that TSA doesn't allow any wrapped presents in carry-ons, I wondered, aside from price, whether flying on Christmas was any different than flying any other day of the year. Here are a few of my observations:
Airline personnel
If anyone was grumpy about having to work, they didn't let on (except for one outlier at check-in). Everyone seemed to be in the spirit and some even dressed for the occasion.
Airport terminal
The terminal was also "dressed up:" Wreathes above the gates, a Christmas tree in the lobby and a politically correct menorah as well.
Airport passengers
I had the mistaken impression that crowds would be fewer. Didn't everyone who wanted to go someplace already get there by Christmas Eve? Not exactly. The roads were clear but there were lines of cars at drop-off, lines at check-in, long lines going through security (although shorter through TSA pre-check (and gaggles of families with their kids in tow.)
Holiday spirit
My husband and I had booked window and aisle seats on our Jet Blue flight (Row 5, seats A & C) hoping that the middle seat would remain vacant. No such luck when you fly on Christmas Day.
To our dismay, a visitor from Stockholm sat down in the seat between us, also on his way to Mexico on vacation. When he extended his arm forward through to Row 4 to caress his girlfriend, I decided to pay it forward. Jerry and I have been married 32 years and we're still so in love but I decided, since it was Christmas and we have more time to travel, to exchange my seat with hers so they could sit together.
If I were her age, I would have appreciated the Christmas gift.
Happy Holidays to all!