Légende Wines: A Virtual Visit To Bordeaux Through Its Wines
The wines of Bordeaux, France are among the most prestigious in the world and few names are more closely associated with the production of luxury wines than that of the Rothschild family. The history of the premier cru wines of Domaines Barons de Rothschild (Lafite) in Bordeaux dates back to 1868.
Even more remarkable, over that time, the winery has been overseen by six generations of the same family. Most recently, in 2018, at the age of 30, Saskia de Rothschild took over the reins of the family winemaking enterprise.
The estate's Bordeaux wines are considered among the most expensive in the world, with prices that can range upwards of hundreds of dollars per bottle. In 2010, three bottles of 1869 Chateau Lafite-Rothschild set a record, selling at the U.S. equivalent of more than $230,000 each at a Sotheby auction in Hong Kong.
In the 1990s, Domaines Barons de Rothschild (Lafite) came up with a novel way to introduce people to the various terroirs of the Bordeaux region, and its premier wine family through a unique new brand of Légende wines: focusing on a perfect blend of drinkability and affordability.
Légende wines: Meet the winemaker, Diane Flamand
Having wonderful memories of previously visiting Bordeaux, we were delighted to participate in a virtual Légende wines tasting from home, via Zoom, at the invitation of Dana Bruneau of Cuvee & Co.
The group tasting was hosted by winemaker Diane Flamand, and we couldn't have asked for a more qualified wine educator. A native of Bordeaux, Diane graduated from the Oenology School of Bordeaux and obtained a masters degree in international wine and spirit trade at the Burgundy School of Business in Dijon. In addition, Diane has worked with the brand since 2004, responsible for ensuring that the brand's quality and style befit its iconic label.
Diane explained that her goals are to develop wines that are very approachable in price, that can be enjoyed soon after bottling, and that are easily paired with a variety of foods.
About 95 percent of Légende wines are specifically produced for export. While these wines were already popular in Asia and also distributed in Europe, the wines were first introduced to the U.S. market about four years ago.
Meeting the wine appellations of Bordeaux
Our tasting included the five Légende wines in the brand, each one representing an expression of the five major wine appellations in Bordeaux: Bordeaux Rouge, Bordeaux Blanc, Médoc, Saint-Emilion and Pauillac.
Diane reminded participants that the French don't focus on the grape when describing wines, rather they focus on the appellation.
Tasting the differences between them offered an eye-opener into the different characteristics that can be found among the wines of Bordeaux's 58 different appellations.
Here are a few notes and pairing suggestions for each of the Légende wines we tasted:
---
Légende Bordeaux Blanc 2019 (Retail $19)
Although people typically associate Bordeaux with red wines, Bordeaux Blanc comes from one of the largest appellations in Bordeaux that produces 90 percent of the region's dry white wines, Entre-Deux Mars. Translated literally, this appellation is located "between the seas," referring to the grape-growing area between the Dordogne and Garonne rivers. Made with 70% Sauvignon Blanc and 30% Sémillion grapes, the white wine tasted fresh, crisp and refreshing, perfect as an aperitif or with seafood or chicken. I could have imagined sipping it with the Arcachon oysters we enjoyed in Bordeaux.
Winemaker's tasting notes:
Refined and aromatic with citrus notes like grapefruit and lime combined with aromas of exotic passion fruit.
---
Légende Bordeaux Rouge 2017 (Retail $19)
Cabernet Sauvignon is the main grape of Chateau Lafitte. This Bordeaux red is an elegant, fruity blend of 60% Cabernet Sauvignon and 40% Merlot that's made to drink young. Sixty percent of the final blend is aged in oak barrels. Great when paired with casual fare like pizza or pasta, or with an everyday dinner.
Winemaker's tasting notes

Intense aromas of red berries (blackberry and cherry) with toasty and vanilla notes. Full, intense and well-integrated tannins with a good fruit and licorice finish.
---
Légende Saint-Émilion 2016 (Retail $40)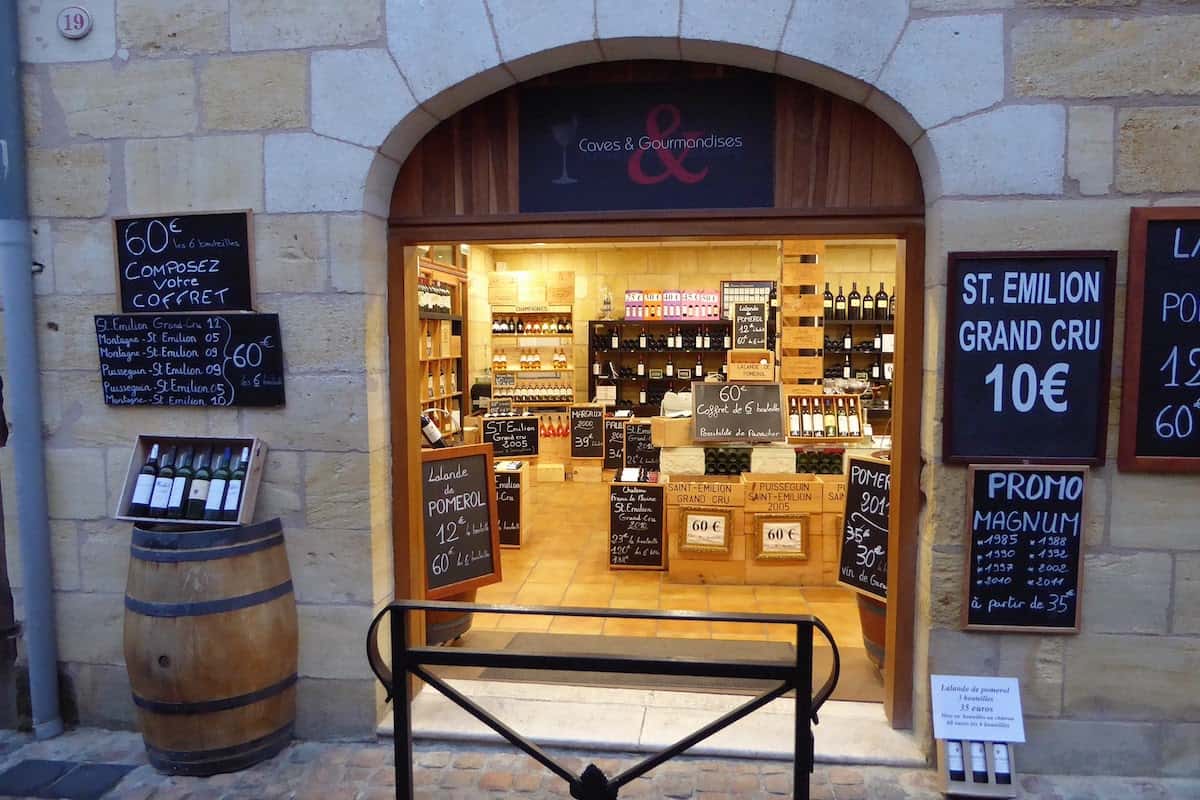 We remember walking through the winding streets of St. Emilion, This charming village—filled with wine shops—is located on the right bank of the Gironde, and is one of the most famous appellations in Bordeaux. This wine, made of 95% Merlot and 5% Cabernet Franc, is one of the last to be added to the brand, about six years ago. Although the wine can be enjoyed immediately, it can also be aged for up to ten years. Easy to drink, one can taste the sweet fruitiness of the Merlot. It pairs well with meat, lamb and different sauces.
Winemaker's tasting notes

Lovely, expressive, seductive nose, dominated by notes of red fruit (blackcurrants and raspberries) and subtle toasted notes.
---
Légende Medoc 2016 (Retail $26)
This region on the left bank of the Gironde is known for its complex wines, this one 60% Cabernet Sauvignon and 40% Merlot. It is also known for its popular marathon (cancelled this year because of the pandemic) that affords runners spectacular views of the appellation and its vineyards, We immediately noticed that this red had a black peppery spice to it, perfect for pairing with steaks or burgers.
Winemaker's tasting notes

Expressive and elegant with intense aromas mingling sweet spices, red fruit and licorice.
---
Légende Pauillac 2016 (Retail $55)
Then we finally arrived at the "crème de la crème" from the prestigious Pauillac terroir, a blend of 70% Cabernet Sauvignon and 30% Merlot. The grapes for this wine are sourced in part from the renowned Rothschild estates, with 40 percent of the blend aged in barrels crafted at Lafite's cooperage. Spicy with a bit of a tobacco aroma, perfect for pairing with grilled or roasted meats or strong cheeses.
Winemaker's tasting notes

Subtle and elegant notes of dried fruit (figs), black pepper and cocoa powder. A powerful, structured wine with well-integrated tannins and a long, aromatic, black pepper and licorice finish.
---
All the fresh, balanced wines in this "family" are ready to drink as soon as they arrive wine shops. However, the year has been a difficult one for sales of Bordeaux and other wines from France (and Italy) due to tariffs imposed by the Trump Administration and the loss of on-premises sales due to the pandemic. Of course, in-home wine consumption has increased helping to offset these losses in part.
As travel remains on hold, we have welcomed these wines into our own household and heartily recommend them to those who pine to visit Burgundy.
---
IF YOU GO
---
Disclosure: We received wine for the tasting from Legende Wines but any opinions expressed in this post are our own.
---
Recipe for a perfect pairing
Yield: 4 persons
Legende Medoc Rack of Lamb
This herbed rack of lamb, courtesy of Domaines Barons de Rothschilds, pairs perfectly with Legende R Medoc wine from Bordeaux.
Ingredients
Rack of lamb with 8 chops
1 bunch fresh mint
3 sprigs rosemary
salt, pepper
4 cloves garlic
olive oil
Instructions
Lay the rack of lamb flat and score the skin in a roasting pan.

Rub the skin with unpeeled garlic and the rosemary.

Season with salt and pepper, sprinkle with finely chopped mint.

Put in the oven under the grill for 10 minutes.

Stand the rack of lamb up in the tray and cook for another 10 minutes at 180C degrees for rare/pink meat; or 15 minutes for medium rare.

Turn off the oven and let meat sit for 5 minutes more.

Serve immediately with the cloves of garlic and the meat juices.

Season each slice on both sides with salt and pepper.
---
Save to Pinterest!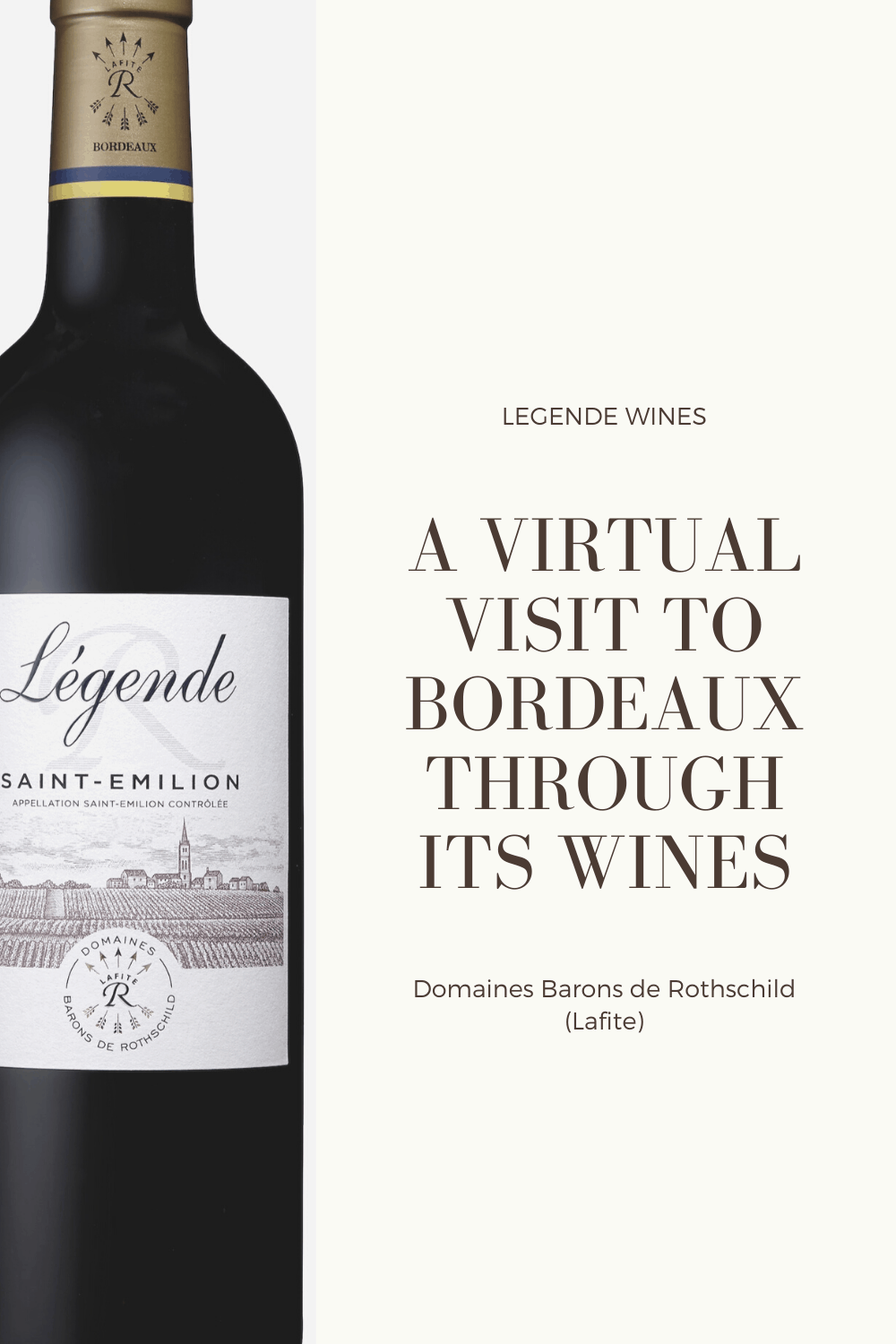 ---