Le Petit Tour: Behind the Scenes Of A New Food Travel Series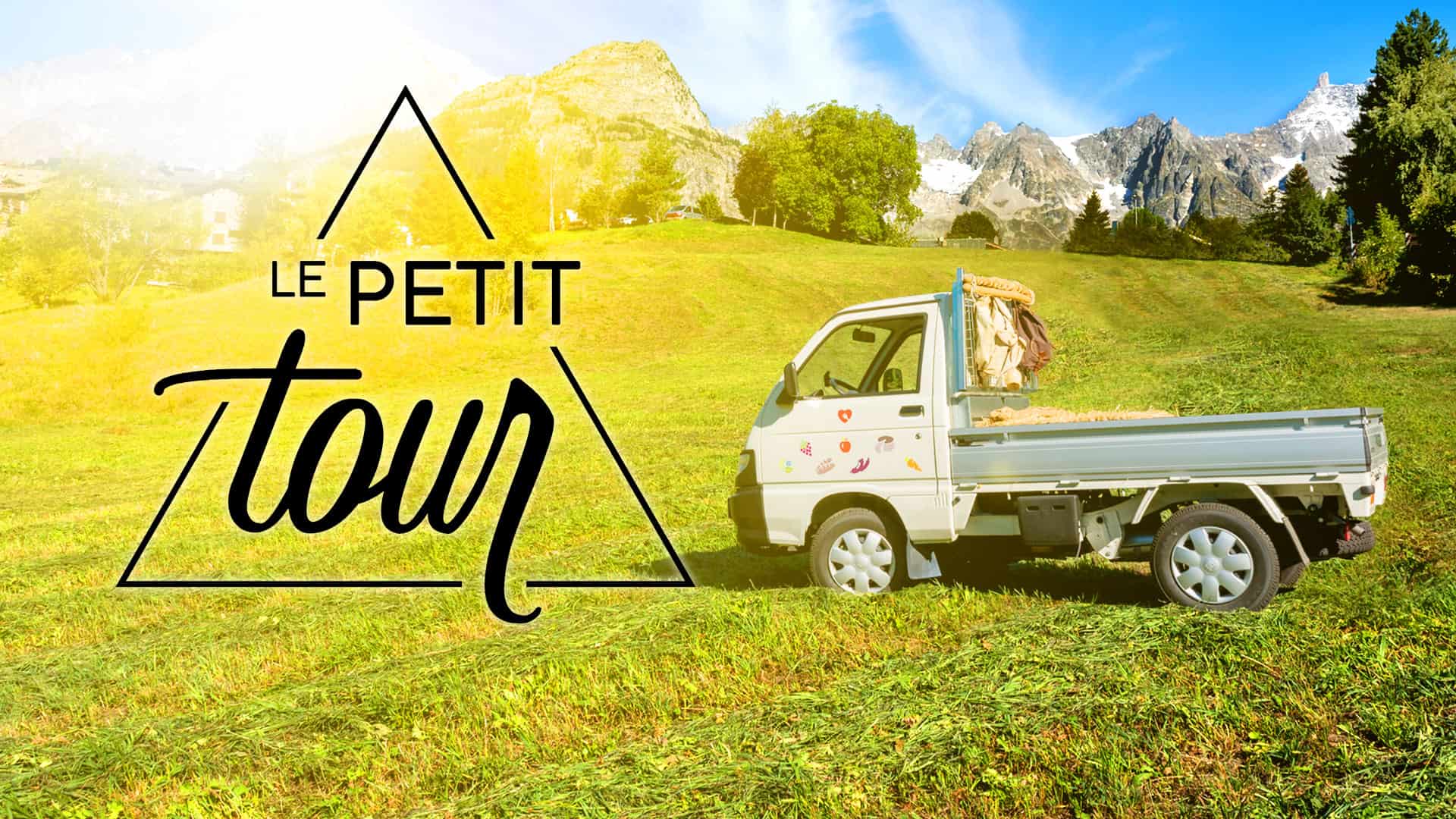 Each of the ten, half-hour episodes of Le Petit Tour takes viewers on a delicious culinary journey in the Aosta Valley. Not only will the spectacular cheeses, wines, cured meats, breads, pastries and other regional products showcased in the series whet your appetite, you'll also get to meet the producers of artisanal products who are preserving centuries-old cultural, historical and culinary traditions.
---
Warning: Don't watch this binge-worthy series if you are even a little bit hungry.
---
---
An interview the the host of Le Petit Tour
We interviewed Mathieu Champrétavy, the host of Le Petit Tour (The Little Tour) over Zoom to learn about the series, about the Aosta Valley, and about how he and his team brought the series to life.
Q. Mathieu, your name is French but you are Italian. Can you explain?
The Valle D'Aosta (Aosta Valley), where I was born and bred, is the smallest region of Italy. Our primary economic drivers are agriculture and tourism. We sometimes joke that we have a population of 100,000 people and 40,000 cows.
Being geographically located in northwestern Italy (nestled between Piedmont, France and Switzerland) and surrounded by the lush landscapes of the Alps (Mont Blanc, Monte Rosa, Gran Paradiso and the Matterhorn) makes us a mecca for lovers of nature and winter sports.
Getting back to your question, French was once the primary language of the Aosta Valley, along with a native dialect called patois. Although we consider ourselves Italian and live in Italy, my family name derives from our rich French heritage.
Nowadays, many of us speak Italian, French and English.
Q. What was your goal in creating the series?
My partner, and talented director and videographer, Gael Truc, and I hoped that this virtual tour would not only introduce people to the authentic foods and wines of our region, but also to the one-of-a-kind artisans who create bespoke products that have come to define our unique food culture.
Q. How did you get involved from the start?
Although I've always had a passion for gastronomy, making this series actually started as a hobby.
My formal training was as an engineer. After graduation from the University of Milan, I served as a management consultant to the automotive and defense industries.
I remained in Lombardy for ten years before returning home. My father and two brothers work as stonemasons; they lay the characteristic gray stones that cover rooftops of the Valley's chateaux (houses). They always tease me that I never had the strong muscles to join them.
Three years ago, I knew I wanted to return to the Valley. We, who live in the Alps, consider this place to be the best part of the world, one that seamlessly blends magnificent natural landscapes with good food.
I joined a small company, Tascapan, that had the idea of networking the artisanal producers of the Valley to create an e-commerce site for agro-foods. I also managed their food museum, Maison Bruil, which grew to be the largest ethnographic museum in Aosta Valley, attracting some 10,000 visitors a year.
From that experience, I met many interesting people whose lives and stories I hoped to share.
Q. Can you explain the structure for all the episodes in the series?
Sure. We bring together two producers of similar products (for example, in the first episode, makers of Fontina and Beaufort cheeses) from different sides of the border (in this instance, Aosta and Savoy, respectively).
After I introduce them, these proverbial "cousins" get to visit each other's "terroir" and, invariably, discover links—curious similarities—in their products and techniques.
They start off their journey getting to know each other in the intimate front seat of a Piaggio Porter, the small truck locals typically use to carry their products from place to place. Our online graphics show the route they are taking between cities, towns and villages. Then, the pair gets to chat over a tasting on one side of the border or the other.
Each episode ends with a food expert (such as a historian or chef) and a VIP celebrity guest (sometimes from the world of Alpine sports) meeting over a glass of wine. At a local eatery, which may even be a Michelin-starred restaurant, they discuss the product featured in the episode. Midway through, you'll see me popping up as the faux-waiter.
Q. What did filming and editing entail?
A lot of research! We had to find people who were very similar or very different. We wound up choosing one out of 15 pairs of producers we interviewed. To keep the series fast-paced and lively, we did a lot of editing.
Q. Where did the catchy theme song come from? It captures the playful mood of the host and the series.
Umberto Debernardi, who has a band in the Aosta Valley, was our composer. He updated a playful ditty with lyrics that talk about sharing an agreeable cup of wine. It became so popular that some people asked to make it the ringtone on their phones.
Q. What was the reception for the series like in Europe?
I never imagined this project would come to fruition in the way it did. It came from our heart and we really took a big chance. I had no professional background in the performing arts and now people in the Valley recognize me when I walk down a street.
When it initially aired in Europe, the series was viewed by over 200,000 people. Now, we are delighted to have the opportunity to share it with North American audiences.
---
A sneak peek


---
How to watch Le Petit Tour
All ten episodes of Le Petit Tour will stream on MHz Choice. Here are the details of a special promotion for More Time To Travel readers who are new subscribers:
Use promo code LEPETIT21
Free 7-day trial + 1 free month
Limited to new mhzchoice.com subscribers only
Valid in the U.S. & Canada only
Expires 6/30/21 at 11:59pm ET
Promo code cannot be used on Amazon Prime, Cox, Xfinity X1 or The Roku Channel Premium.
---
For information about tourism in the Aosta Valley, visit the region's official tourism website and the website of the Italian National Tourist Board.
---
Disclosure: The author was commissioned to write a series of posts about Le Petit Tour but any opinions expressed in this post are her own.
---
Also on More Time to Travel:
---
Share on Pinterest!!