Insiders' Guide to the 10 Best Restaurants in Bologna
Scoping out the best restaurants in Bologna can be daunting—simply because there are so many great choices!
Bologna, capital of the Emilia-Romagna region of Italy, is known for having some of the best food products, chefs and restaurants in the country. It also ranks very high on warmth and hospitality. One good way to figure out where to eat in any city is to ask "insiders," people who live and work there!
How the insider's list of best restaurants in Bologna came to be
A native of Mantua, Laura Bizzari teaches both English and Italian to foreigners who come to live in Bologna, often to study or pursue a career. She is passionate about her adopted hometown and helped found an association, Bologna Connect, a non-profit that aims to promote Bologna and Emilia Romagna abroad.
Imagine my delight when Laura wrote to say that she had been using some posts on MoreTimeToTravel.com to teach English to her students. A Facebook friendship ensued and Laura graciously agreed to launch another type of English lesson. At my request, she asked her students to compile a list of the best places to eat in Bologna.
This list of restaurants in Bologna below is in no particular order. These Bologna insiders also commented on the food/ambiance of each, listed a favorite dish, suggested servers to ask for, and provided a few words in Italian expressing their sentiments about the place in their native language. The photography is simply swoon-worthy.
A note from Laura:

These tips come from my smart Italian students: Gloria, Rosario, Simona, and Stefano. I have been teaching them for some years; classes meet twice a week. They are clever and very motivated, convinced that English is the fundamental language to survive and the key for the future. We enjoyed creating this list, of course working rigorously in English!

For the pictures, a great thank you to Claudia Vlad, Application Engineer and Iulia Gocan Strategic Planner, both from Romania, photography and food lovers! Amazing girls! Claudia is also an Italian student of mine! With her, we have worked rigorously in Italian!

Laura Bizzari
---
The list of the 10 Best Restaurants in Bologna
1) Trattoria Anna Maria
Located in the university area, the cuisine at Trattoria Anna Maria is very local and traditional. The kitchen has offered the same original recipes for 33 years, passed on by Annamaria's grandmother and mother. Anna Maria, the founder, is proud of her pasta and of her staff whom she considers family.
Top dish: Tortellini in brodo (tortellini in broth)
Ask for: Anna Maria
Opinion of a local: Io so fare solo del mangiare!
---
2) Ristorante da Nello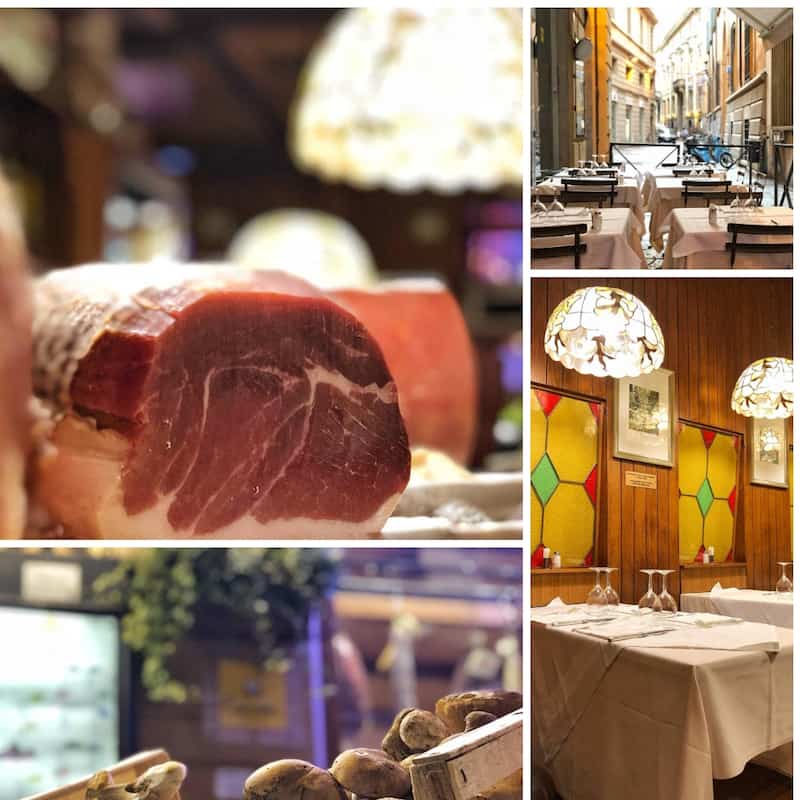 Very close to Piazza Maggiore, Ristorante da Nello is a classic restaurant with a friendly atmosphere. The dishes are excellent, especially the mushrooms and truffles, which are displayed outside in large baskets in season. A lovely atmosphere with a lot of pictures on the walls and good value for the money.
Top dishes: Risotto con funghi (rice with mushrooms) and tagliatelle al Ragù (long flat ribbons of pasta with the typical Bolognese sauce)
Ask for: Marco
Opinion of a local: La dieta qui non si fa!
---
3) Ristorante Biagi
Established in 1937, Ristorante Biagi is an ideal choice for foodies. It offers a warm atmosphere and is known for its tiny tortellini, probably the smallest in town! Highly recommended as dessert is the stunning gelato crema Biagi con le amarene Fabbri (creamy ice cream with black cherries) on top! You can eat in the cozy garden during summer.
Top dishes: Cotoletta alla Bolognese (Bolognese cutlet, fried chicken or veal) and Tortellini alla panna (pasta with a creamy cheese sauce)
Ask for: Fabio
Opinion of a local: I tortellini più buoni di Bologna!
---
4) Osteria Bartolini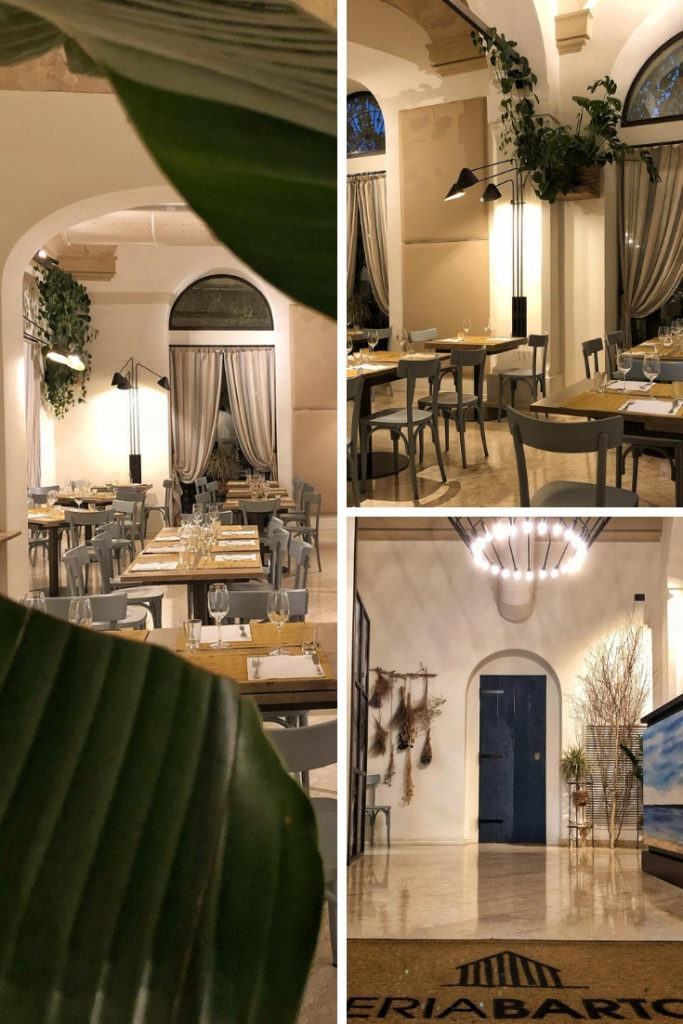 Osteria Bartolini is a fish restaurant located in downtown Bologna. The menu offers simple, tasty dishes featuring typical fish from the Adriatic sea. The terrace is unique, with one huge plane tree that seems to dominate and hug the whole terrace. Another plus: The friendly young waitstaff.
Top dish: Granfritto (fried seafood)
Ask for: Corina
Opinion of a local: Romagna mia!
---
5) Trattoria Pizzeria Belle Arti
Located in the University area, Trattoria Pizzeria Belle Arti is a warm, family-style pizzeria offering excellent pizza with a variety of toppings, fired in a traditional wooden oven. Also try the fish or scoglio (spaghetti with seafood sauce). The staff is very welcoming, too!
Top dish: Pizza Denis with blue cheese and hot salami
Ask for: Marzia
Opinion of a local: La nostra porta è sempre aperta!
---
6) Trattoria Da Me


Originally named Trattoria "Da Danio", the story of the modern-day Trattoria Da Me dates back to 1937. A pillar of traditional cuisine, the restaurant was renovated by Danio's niece who added contemporary touches to the menu. The dishes still rely on high-quality seasonal ingredients. With simple furnishings and mismatched chairs of different colors, the decor creates a relaxing atmosphere.
Top dish: Beef cheek with polenta
Ask for: Claudia
Opinion of a local: La mia casa è la vostra casa!
---
7) Ragù
Ragù is a workshop and takeout shop specializing in Bolognese cuisine. It's a joyful and sociable place with people strolling under the arches, sitting in a square or at the park enjoying their meals served in convenient packages. There is also a social table where guests can eat-in and feel right at home.
Top dish: Fried cotoletta (cutlet) takeout
Ask for: Marco
Opinion of a local: Siamo quello che mangiamo!
---
8) Ruggine
Hidden in an alley in the heart of Bologna, Ruggine is almost like a shelter. The restaurant is close to one of the most prominent squares of the city, Piazza Santo Stefano, in a building where a carriage warehouse and then a bicycle shop once stood. Run by four men, it offers unique dishes and signature cocktails surrounded by soft music. Tradition and innovation.
Top dish: Tagliatelle al ragù (long flat ribbons of pasta with the typical Bolognese sauce)
Ask for: Riccardo
Opinion of a local: Tradizione ed innovazione!
---
9) All'Osteria Bottega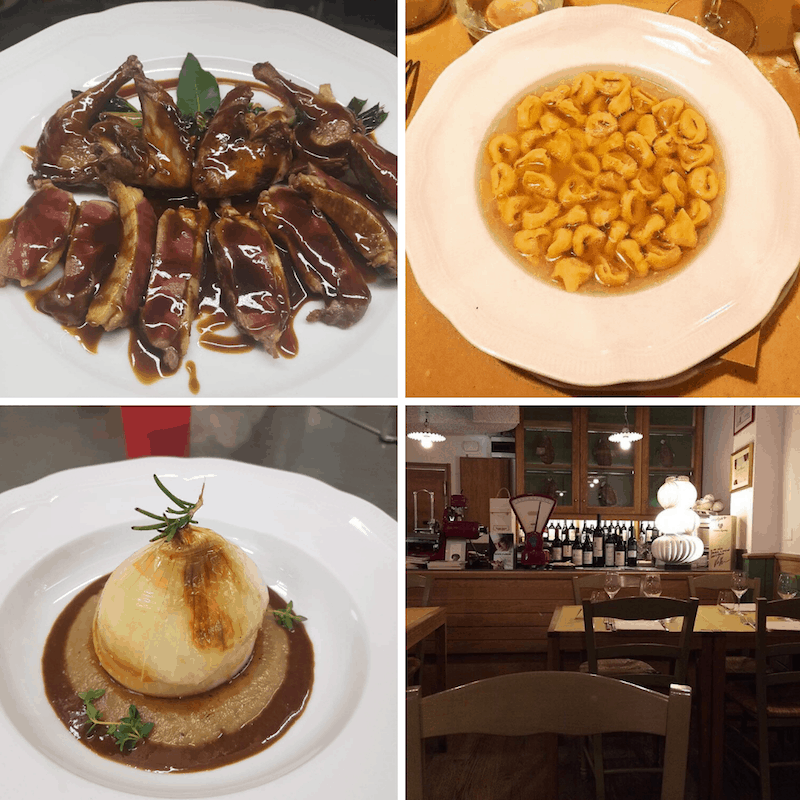 In a simple setting, All'Osteria Bottega offers Bolognese specialties using high-quality ingredients. Daniele Minarelli, the passionate owner, welcomes you. His enthusiasm for good foods and wine is contagious. The wine list is excellent.
Top dish: Onion stuffed with liver cooked in the oven
Ask for: Mustafà, an extremely kind sommelier
Opinion of a local: Mangia, Mangia!
---
10) Berberè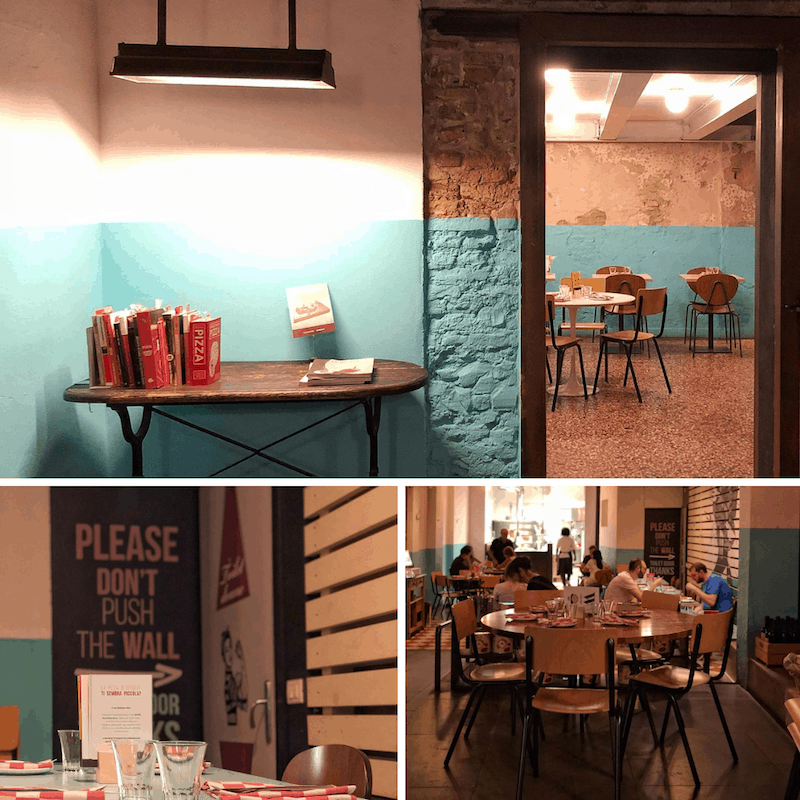 Berberè is a special pizzeria located downtown in the University area. The smell will lead you to this place where you can find simple and delicious pizza. Prepared in a specific way, the dough is leavened for at least 24 hours. Just so tasty, just the right crunch and lightness! The choice of toppings is limited but that's a good thing – all the ingredients are simply fresh!
Top dish: Pizza Margherita (pizza made with mozarella, tomatoes and basil)
Ask for: Matteo or Salvatore
Opinion of a local: Il segreto è l'impasto!
---
IF YOU GO
---
*If you are headed to Rome, check out this excellent list of the best restaurants near the Colosseum.
---
SAVE TO PINTEREST!