How to tag your bag…and give it personality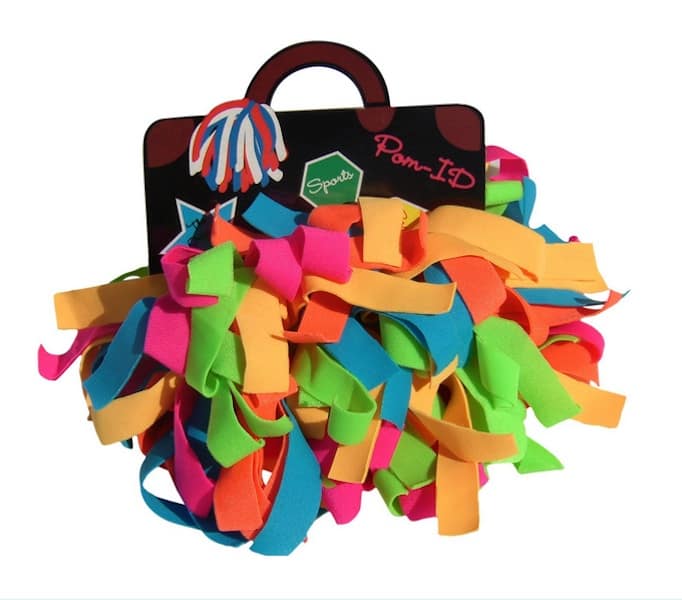 I wrote this short piece about how to tag your bag a while ago for the Chicago Tribune that seems to have stood the test of time. It's still important to tag it, especially if you are planning holiday travel!
---
Fire-engine red and royal blue may be the new black, but it's still pretty tough to pick out your own luggage from the lineup on the baggage carousel, especially with the upcoming crush of holiday travelers.
Although you'll still need a traditional identification tag in case your bag gets lost, with a little creativity you can tag your bag and brand your luggage so it stands out from the crowd. Being able to spot your belongings quickly is key to breathing easier — and getting to the front of the taxi line.
Some suggestions:
Tie a purple (or equally bright color) Koosh ball to the metal part of the handle. Small stuffed animals also work well.
Ribbons and bows are old standbys but let's face it, red ribbons are as common as red suitcases or red geraniums. Go to a local crafts store, like Michael's, and make a short looped braid with three contrasting ribbons.
Find something at the stadium, arena or in your drawer from your favorite sports team that you can use to dangle off your handle.
Go to a party store for inexpensive but eye-catching seasonal decorations made of foil or something equally shimmery.
Cut up an old necktie, bandanna or silk scarf you no longer use. The more dated and retro it looks, the easier it will be to spot. Or: Buy a pair of wild-looking socks and wrap one around each handle of two suitcases.
Before you tag your bag:
Think big but not too big. Size matters when you are half asleep, sometimes under dim lights, and trying to spot your bag from afar. Just make sure that your tag doesn't dangle over the side of the suitcase. The last thing you want is to jam the conveyor belt, rip off your handle or halt traffic.
Use bright colors or bold prints for contrast. Make sure you use sturdy material.
Keep it light. Don't add anything weighty that might tip the suitcase over or tip the scales at check-in.
The goal is to find your bag quickly before someone else mistakenly snags it. If you notice that you've lost your tag after you leave home, even an old athletic sock around the handle stands a good chance of marking it as your own.
---