How To Order Food In Italy: 11 Rules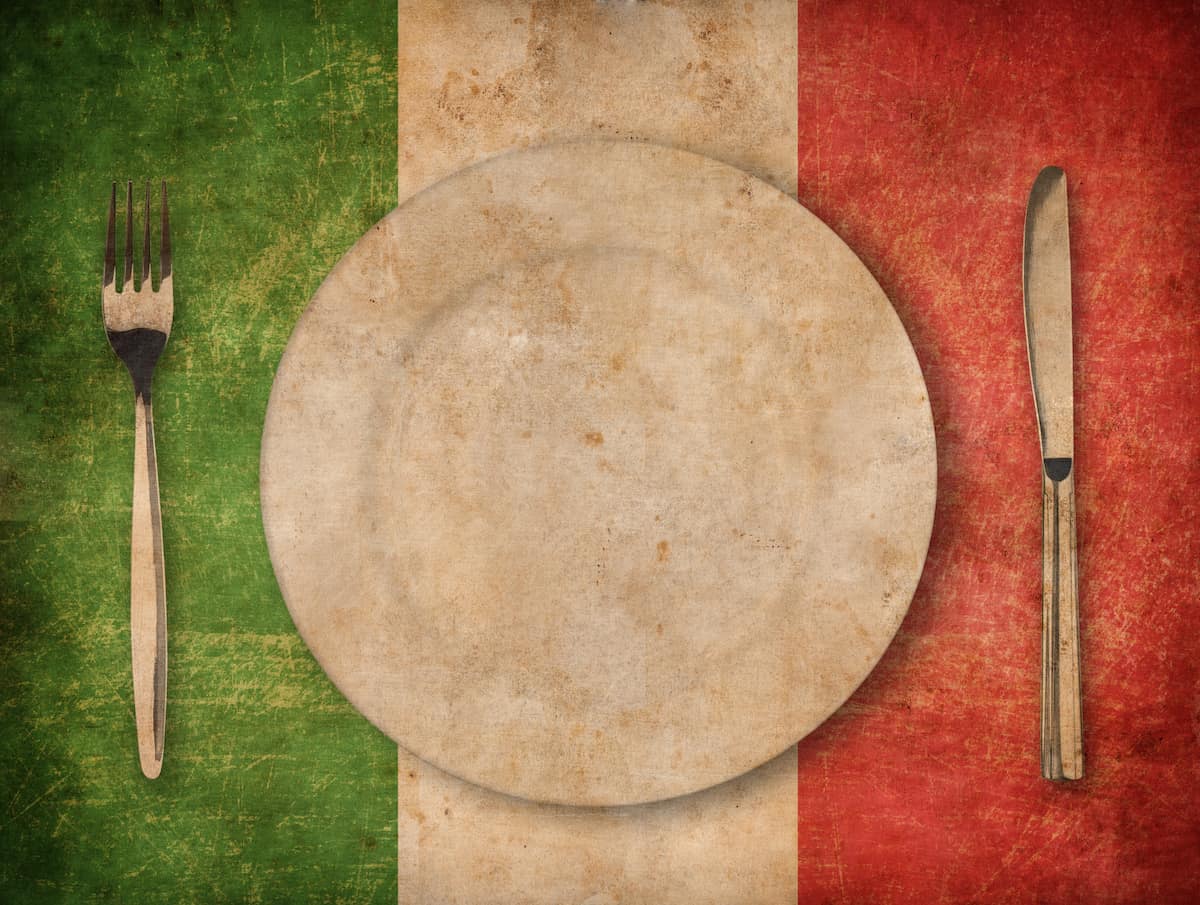 When it comes to ordering food and dining out at restaurants, every country has its own customs and traditions.
We've collected some of the "rules" for how to order food in Italy that we've learned over the course of many trips to different regions.
However, you'll find that these rules aren't rigidly enforced. That's because Italians are forgiving and flexible. They are also wonderful hosts to friends and strangers, and eager to share their culinary treasures.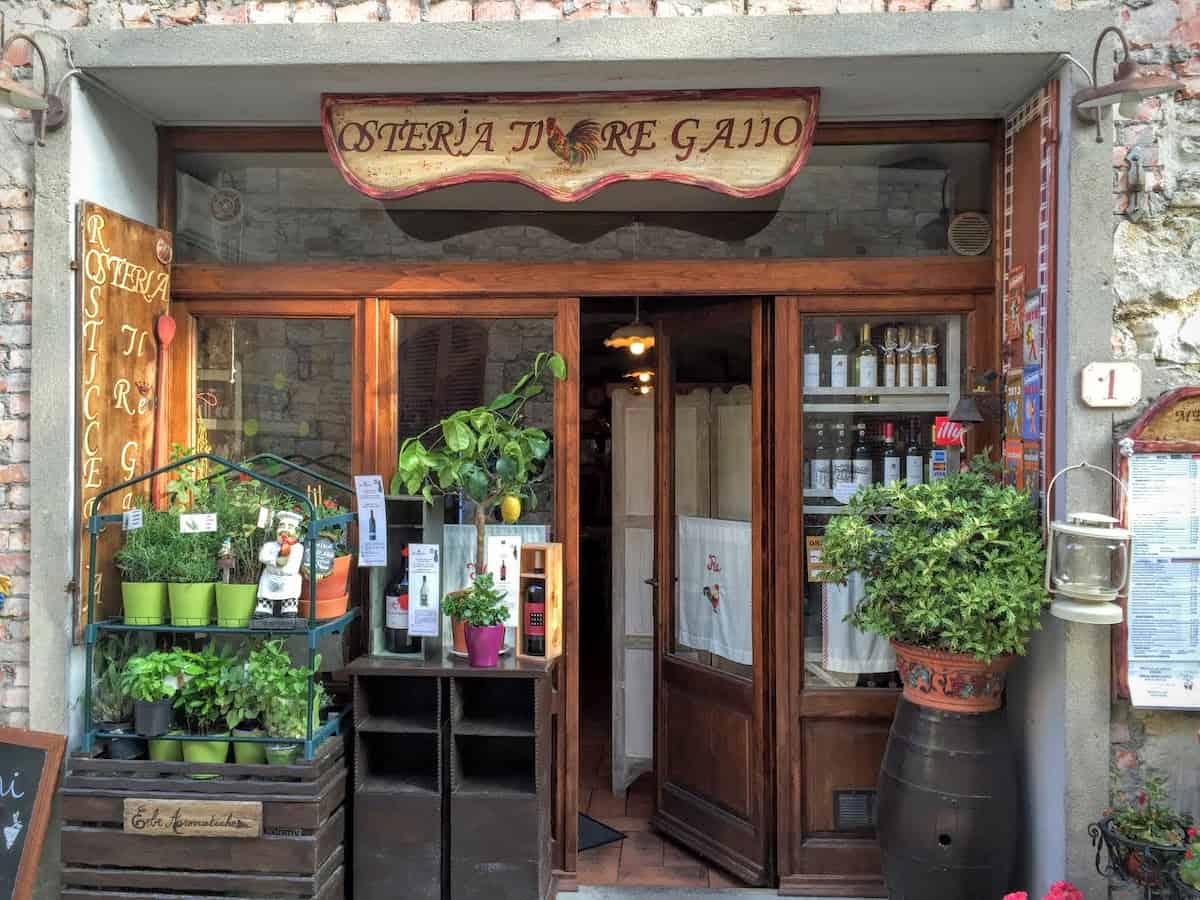 Here are a few rules on how to order food in Italy to help you feel secure when dining out at restaurants:
Rule #1- Many (but not all) Italians, like Americans, eat three meals a day.
These three meals are: Breakfast (prima colazione or colazione), Lunch (pranzo). and dinner (cena). Travelers may not have the time, money or appetite to eat all three.
But if you sleep in after a long haul flight or have an early morning museum visit, don't worry. You can grab an espresso or cappuccino at a bar, which seem to be ubiquitous in Italy. The downside: The pastries, made or delivered fresh each morning, may no longer be available.
---
Rules #2- Italians usually prefer a quick coffee and something sweet for breakfast.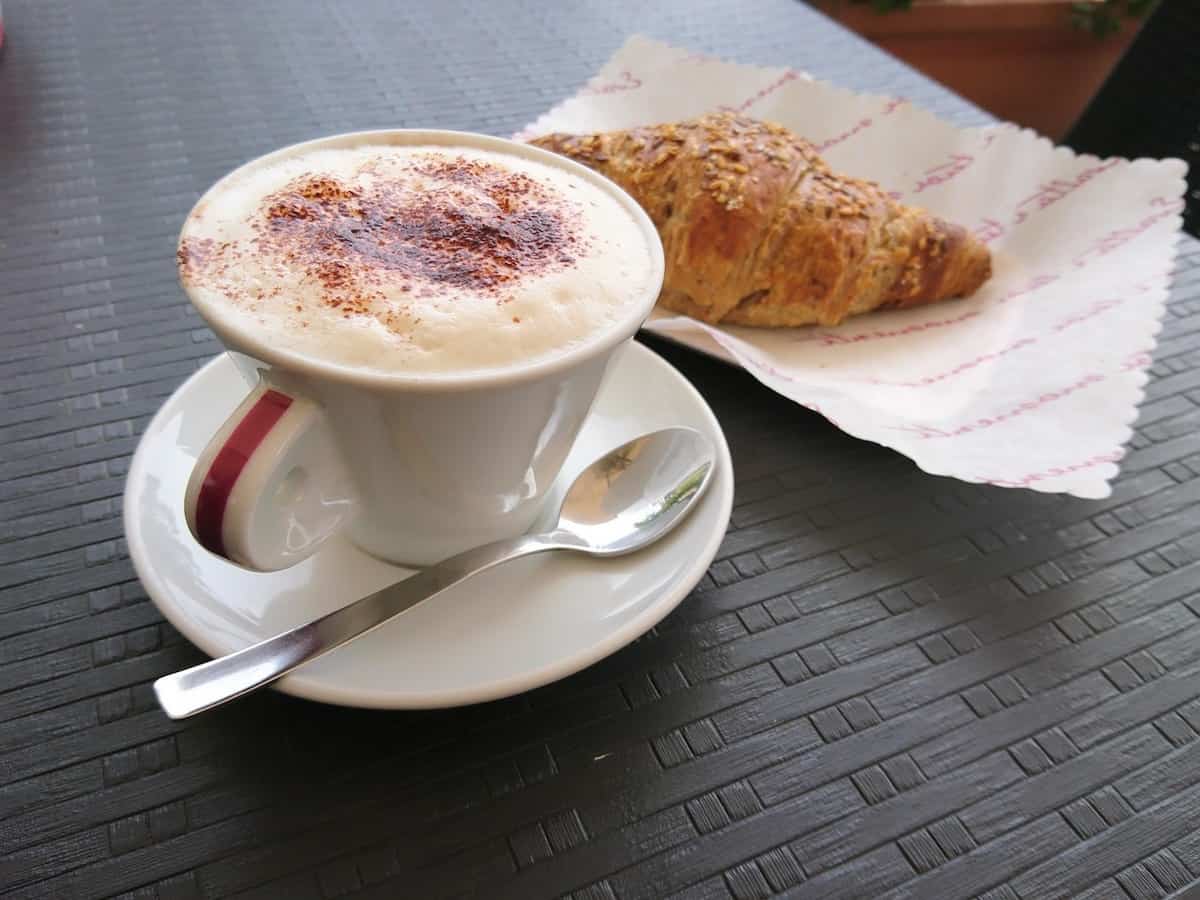 Unlike Americans and Brits who are used to big breakfasts with eggs and meats, Italians tend to prefer a hot beverage (espresso or cappuccino) and a bakery product like a croissant or cornetto, slice of cake, biscuit, or bomboloni (donuts filled with cream or custard).
Chocolate is also popular at breakfast, either as a filling for pastries, or in the form of a hazelnut spread (Nutella is the most popular brand) on bread.
In essence, eating breakfast in Italy is similar to eating dessert!
---
Rule #3- Soon after you're seated in a restaurant, a server will ask you two questions.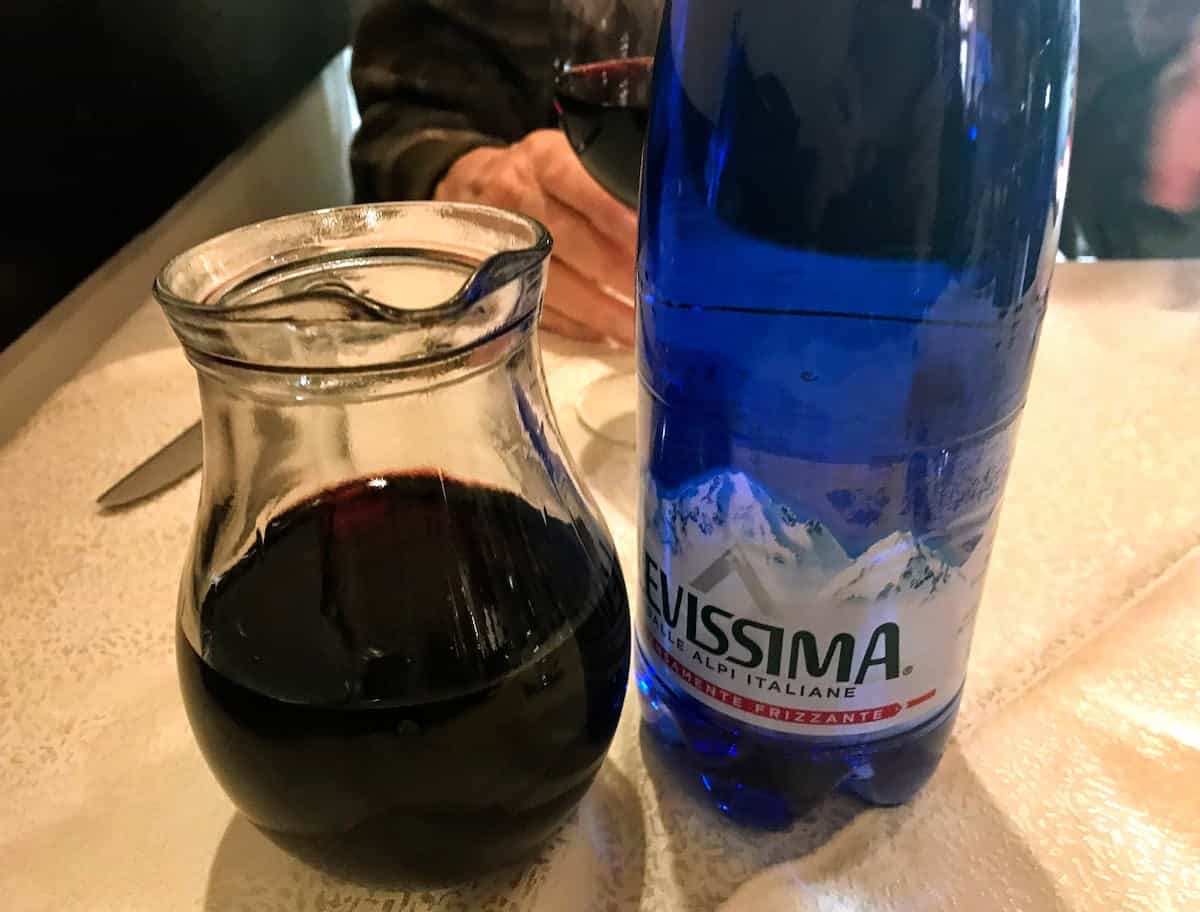 About water:
Restaurants in Italy never serve tap water. You always have to buy a bottle when dining out.
A custom that has now migrated to fine restaurants in the U.S, Italian waiters will greet you and ask you if you want water that is sparkling (variously called frizzante, gassata, or con gas) or without gas (called naturale, senza gas). Fortunately, bottled water is far less expensive in Italy than it is in the U.S.
About wine:
Next, your server will ask if you want white or red wine (bianco or rosso).
Wine is integral to Italian culture and cuisine, and most people consume wine with lunch and dinner in restaurants, although its popularity is waning, especially among young people.
---
Rule #4- Lunch is generally the heaviest meal of the day in Italy.
In restaurants, lunch menus tend to look similar to dinner ones although portions may be smaller, Both menus follow a set order although the number of courses you order may vary.
But unless you have a big appetite, it's perfectly acceptable to order one main course (a primo or secondo).
---
Rule #5- Menus in Italy are organized a bit differently than in the U.S.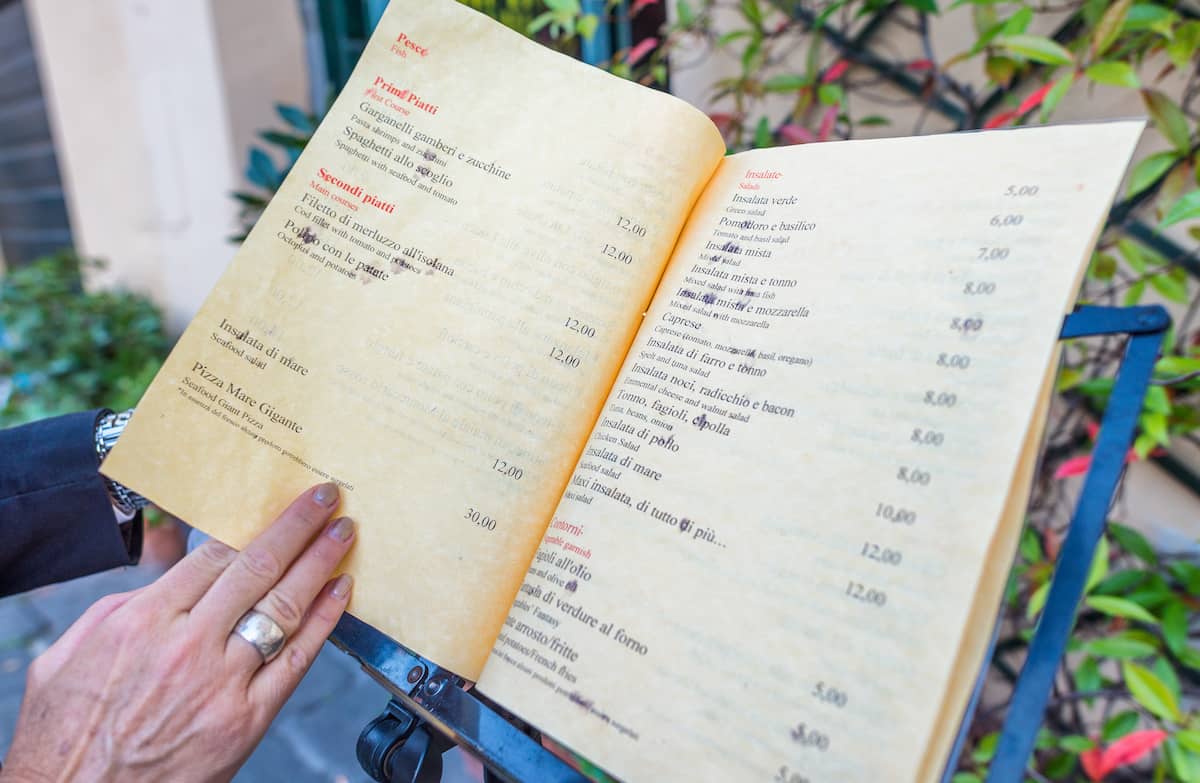 An Italian menu may seem daunting at first glance, but bear in mind: You don't necessarily have to eat three meals a day or order every course on the menu. Most travelers don't have the time, money or appetite to eat this way.
And even Italians don't always eat three complete meals each day. Many who go home for lunch might simply eat an antipasti and a primi.
Fixed price, three-course restaurant menus are popular at lunchtime because they include a primo, secondo, and dessert. They generally are a more economical choice than ordering a la carte.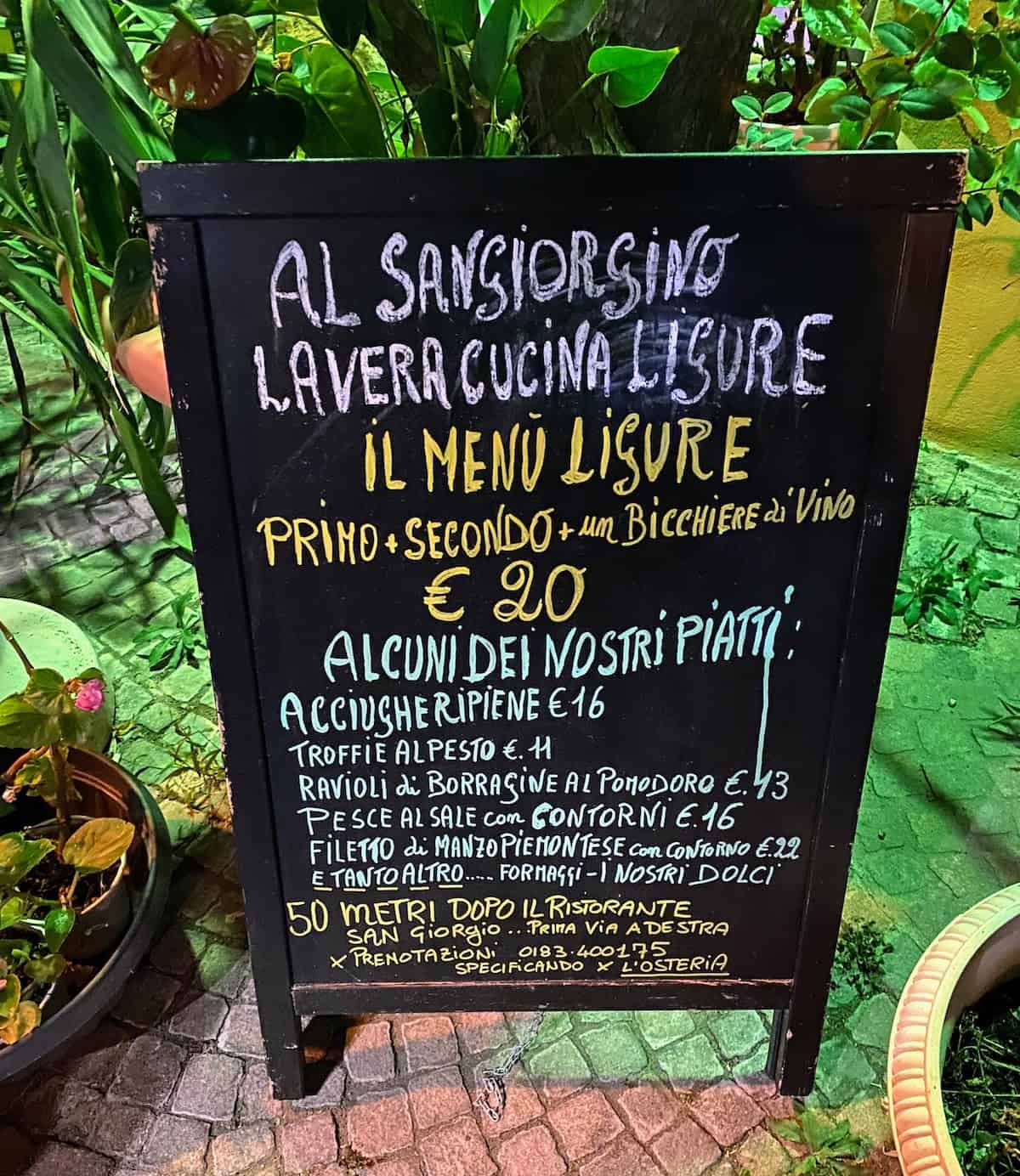 An Italian menu offers a sequence of courses
What's on an Italian menu?
When looking at menus, you'll notice that both lunch and dinner menus feature a sequence of courses with names as follows:
Antipasti
This first course is an appetizer, usually presented on small plates, which can be hot or cold. The particular appetizers offered vary widely depending on the location.
Primi and Secondi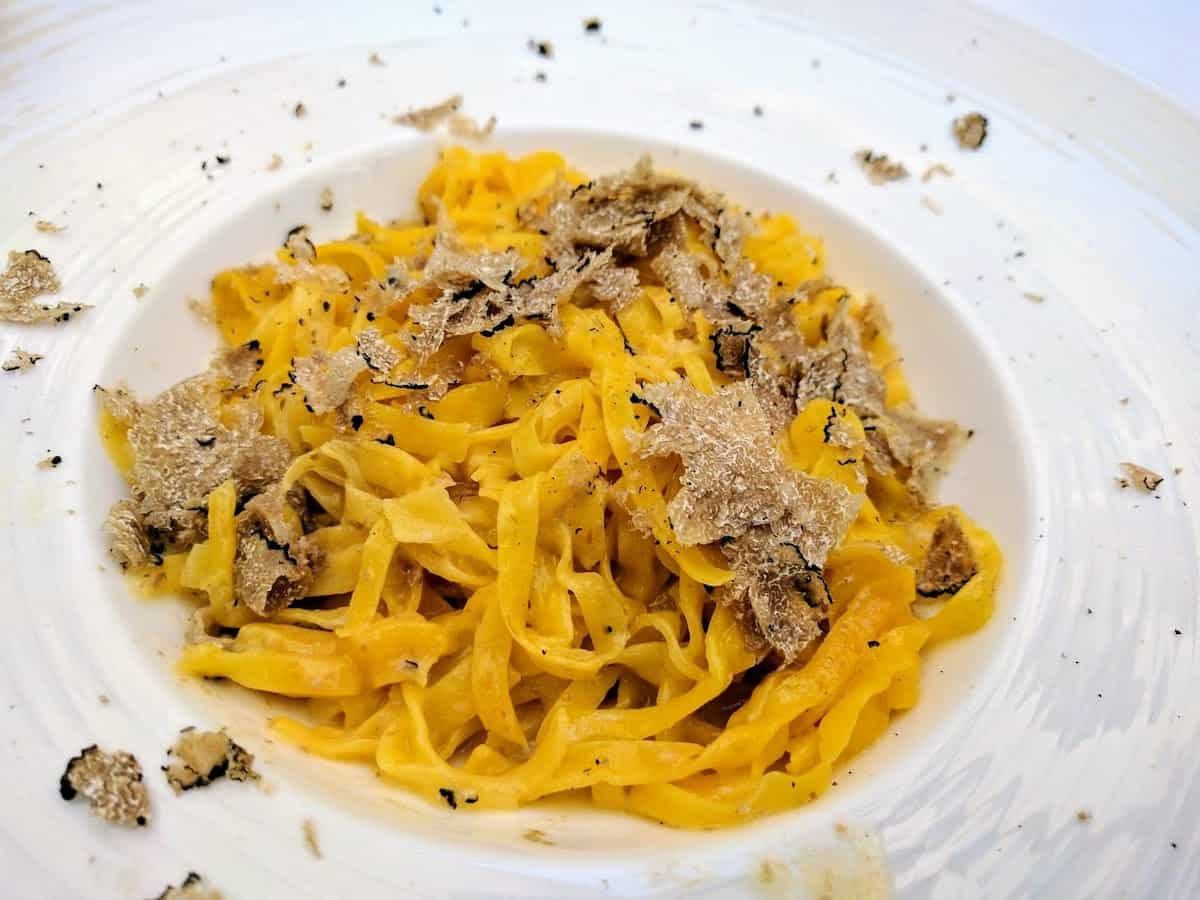 There is no main course, per se, in an Italian meal. Rather, the primi (firsts) and secondi (seconds) are the two most substantial courses, served in that order.
Primi typically include soups, pastas, gnocchi, risotto, or polenta.
Secondi are usually meat or fish dishes that are served on their own without sides. Chicken isn't served often in restaurants; it's more common to eat it at home.
Contorni
Contorni are side dishes that are ordered and priced separately, often vegetables or salad, to accompany a second course. Pasta is never a side dish.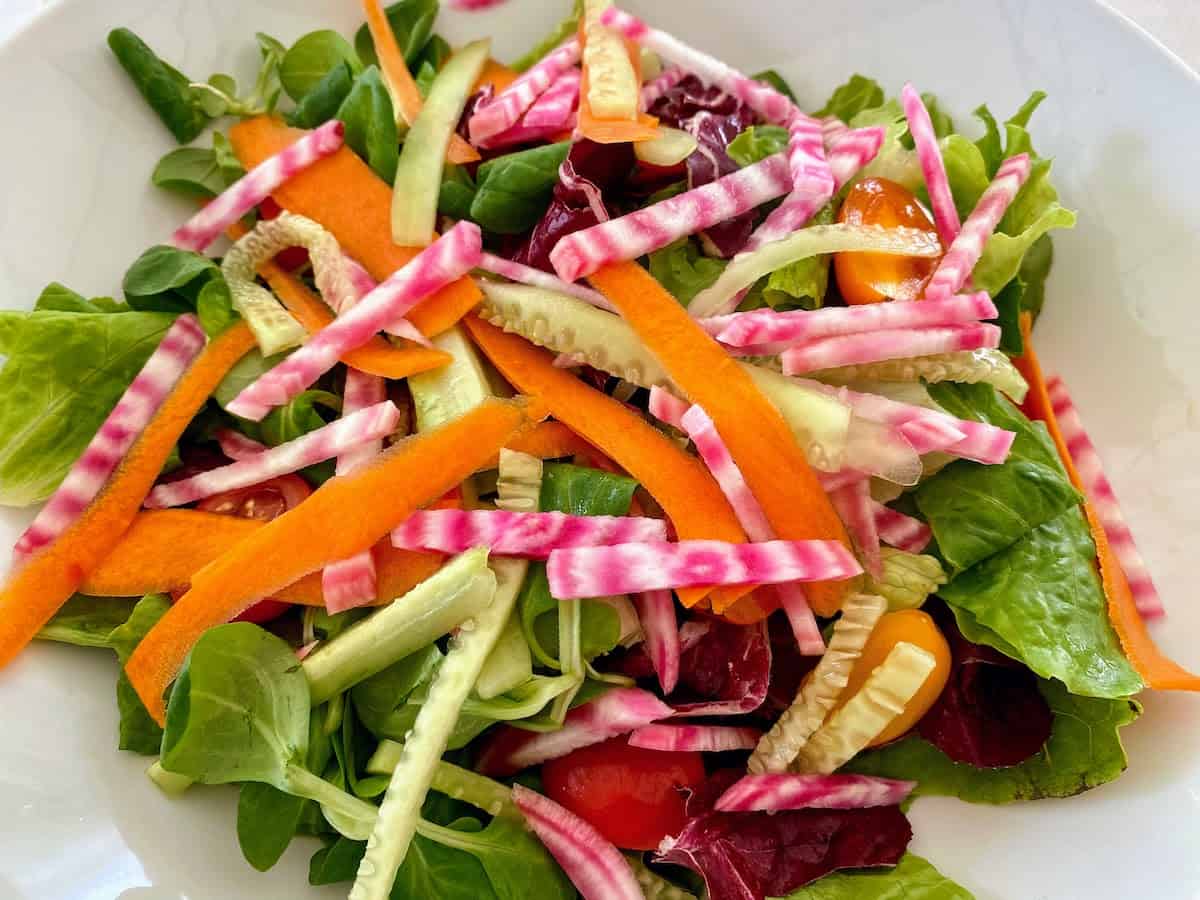 Dolci
The dessert menu may include cakes, fruits, puddings (budini); specialties like tiramisu, panacotta, cannoli, gelato or sorbetto; and cheese and fruit.
Coffee
Generally espresso, although some tourists order American coffees. Note: Most Italians do not drink cappuccino with meals or after 11:30 or noon. Also, Italians do not drink coffee with their meal.
Digestivi
A small shot of brandy or an Italian bitter is often offered to aid in digestion after a meal. (Check out this Beginner's Guide to Italian Digestivi).
---
Rule #6 – Opt for local dishes whenever possible.
Every region, and sometimes even small villages and towns, have their own specialty breads, pastas and other dishes. They also have unique ingredients and recipes, often based on what's available locally.
For example, if you're visiting Sicily, you would be remiss not to eat the fresh tuna and swordfish. In Emilia Romagna, you'll want to order the piadina bread and mortadella. In Tuscany or Umbria, you'll want to try the truffles. In regions of northern Italy—Veneto, Friuli, Lombardy and Piedmont—you'll be able to try a number of tasty variations of polenta.
---
Rule #7 – Don't second-guess the chef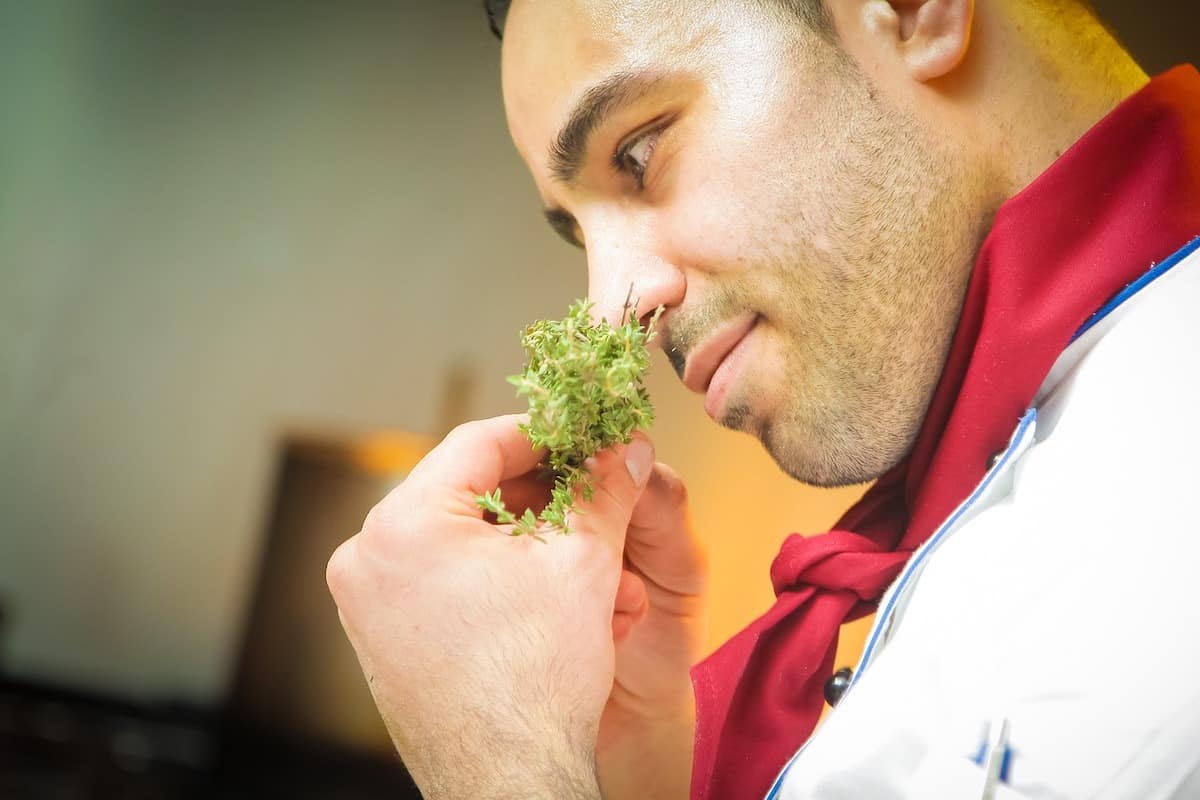 An article on Taste points out that suggesting substitutions or adding additional ingredients to a dish that's on the menu verges on being rude.
Italian recipes are sacrosanct, handed down for generations. They may be a recipe from the chef's nonna (grandmother) or a local tradition.
Don't ask for anchovies or pineapple on the pizza if it isn't served that way. And don't tell the chef to use different spices to your dish.
Taste points out: "Requesting to change it [a recipe] isn't a far cry from telling DaVinci, 'It's a nice portrait, but shouldn't her dress be a different color?"
The exception, of course, is when you have food allergies or food intolerances.
Rule # 8 – Restaurants in Italy conform to strict hours, closing between lunch and dinner.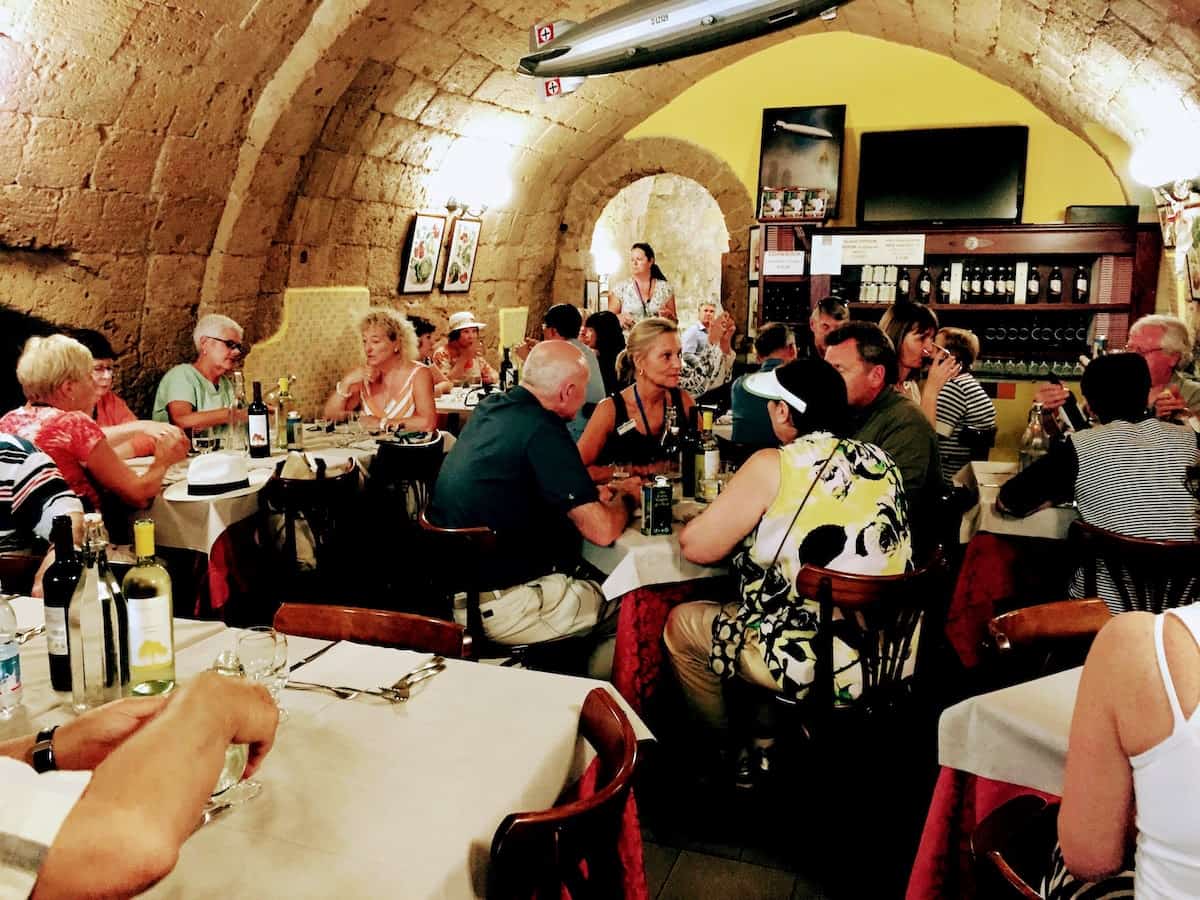 If you want to avoid restaurant closures, you'll need to keep track of time!
Breakfast hours are between 6AM and 10AM.
Lunch hours are generally between 12PM and 2PM.
Dinner usually starts after 7PM (or later) until 11.
Many restaurants close on Sundays or Mondays; some on both. Some restaurants in tourist areas may be open all day, every day.
---
Rule #9 – Beware: Everyone tends to eat at the same time.
Most Italians who dine out tend to do so when shops and businesses are closed. Consequently, everyone seems to be eating at the same time, especially at lunch time.
Popular restaurants tend to get crowded during meal hours. Unless you have a reservation, your best chance of getting a table is when the restaurant first opens.
---
Rule #10 – When you're done eating, signal the waiter to bring your check.
The last chapter of how to order food in Italy: You can request your check by saying: "Il conto per favore (the bill, please).
Don't be surprised if you see a coperto, a per person cover charge. It is intended to cover the cost of your cutlery and bread or breadsticks on the table, whether you eat them or not.
The charge is generally between 1-5 euros per person.
The coperto isn't a tip. Waitstaff in Italy are better paid than in the states so tipping isn't mandatory. But if you appreciated your service, it's gracious to round your bill up to the nearest euro and leave a 1 or 2 euro coin on the table.
---
Rule #11- Like all rules in Italy, there are always exceptions.
Italian cuisine is popular around the world but it's never as good as it is in Italy. Allow yourself to thoroughly experience new tastes during your visit!
---
Be sure to read my article 14 Italian Food Rules to Eat Like a Local with more specifics.
---
Save to Pinterest!!
---