Hotel Diffuso: A Sustainable Approach To Hotel Design
The concept of a hotel diffuso is one that was born in Italy.
Its brilliance: It breathes new life into old buildings, helps the local economy, and allows tourists to have a more authentic and comfortable experience than they might otherwise have in a hotel or Airbnb.
---
This post may contain affiliate links. This means that I may receive compensation if you click a link, at no additional cost to you. For more information, please read my privacy and disclosure policies.
---
The backstory
After a 1976 earthquake in the town of Friuli, abandoned houses were renovated as tourist accommodations with post-earthquake relief funds. This region still has the largest number of these properties, called hotel diffusi (plural).
In towns with historic centers, the novel model has transformed formerly deserted or unused buildings to make them habitable and economically viable. It also helps overcome community resistance to the creation of more traditional hotel accommodations in popular tourist areas.
First developed by Professor Giancarlo Dall'Ara (a tourism marketing professor), the concept has spread both to other regions and to other countries in Europe.
What is a hotel diffuso?
Also called a "widespread" or "scattered" hotel, a "hotel diffuso" (albergo diffuso, in Italian) is the name given to a network of accommodations spread over a geographic area.
We had a wonderful stay at one of these properties, which was then a new-to-us concept in hotel design.
Sotto Le Cummerse turned out to be an exemplary model of a hotel diffuso, albeit a luxury one.
Our home away from home was located in the historic heart of Locorotondo, a very small but magical, whitewashed town (in the city of Bari) in the province of Puglia.
Recognized as one of the Most Beautiful Villages in Italy, Locorotondo sits between the charming towns of Martina Franca and Alberobello in the Valle d'Itria.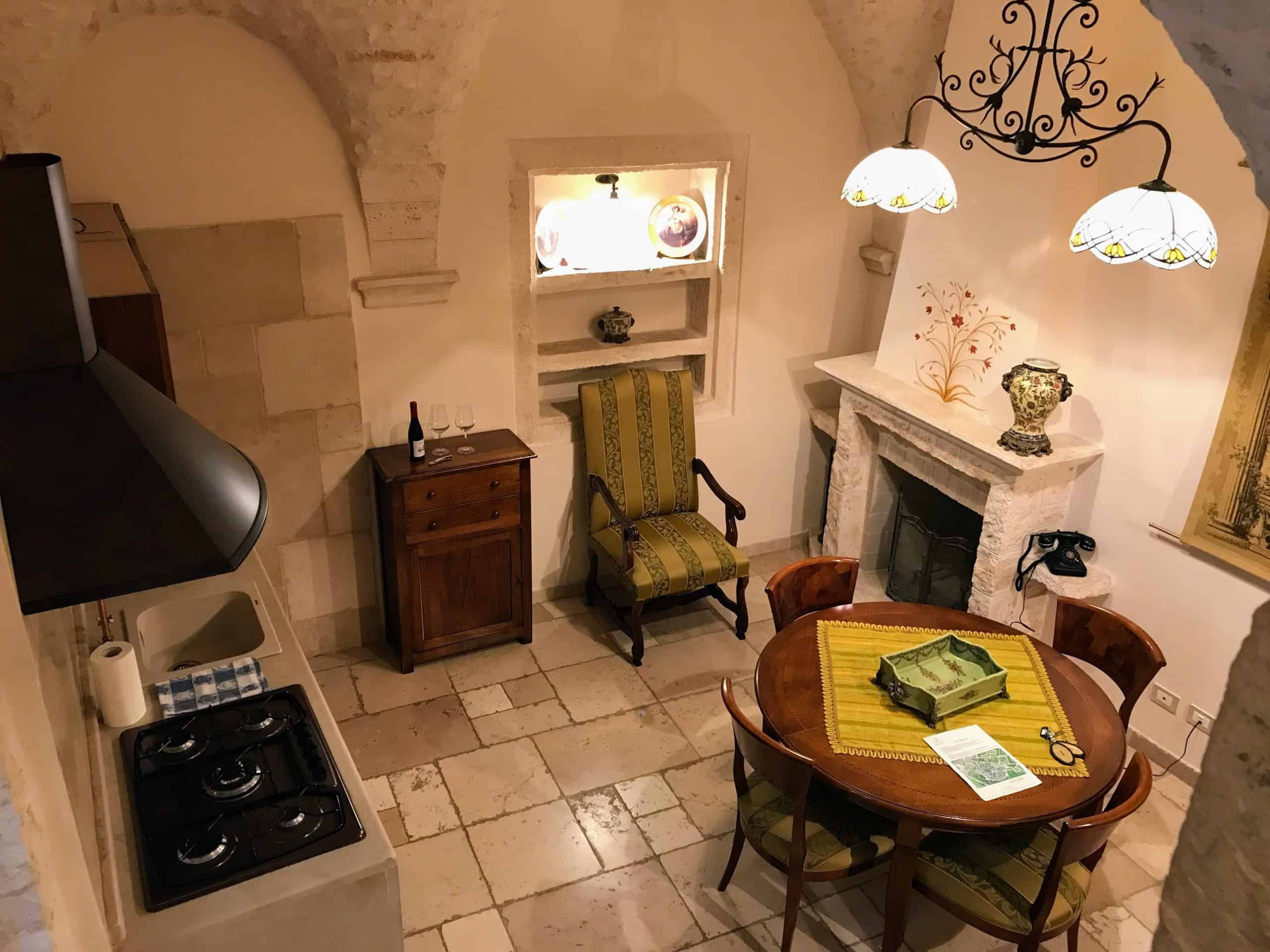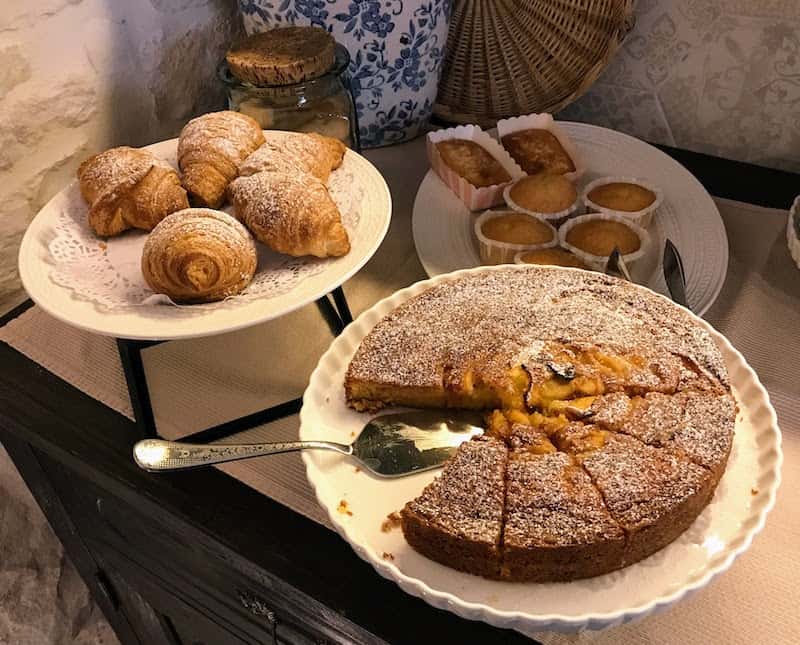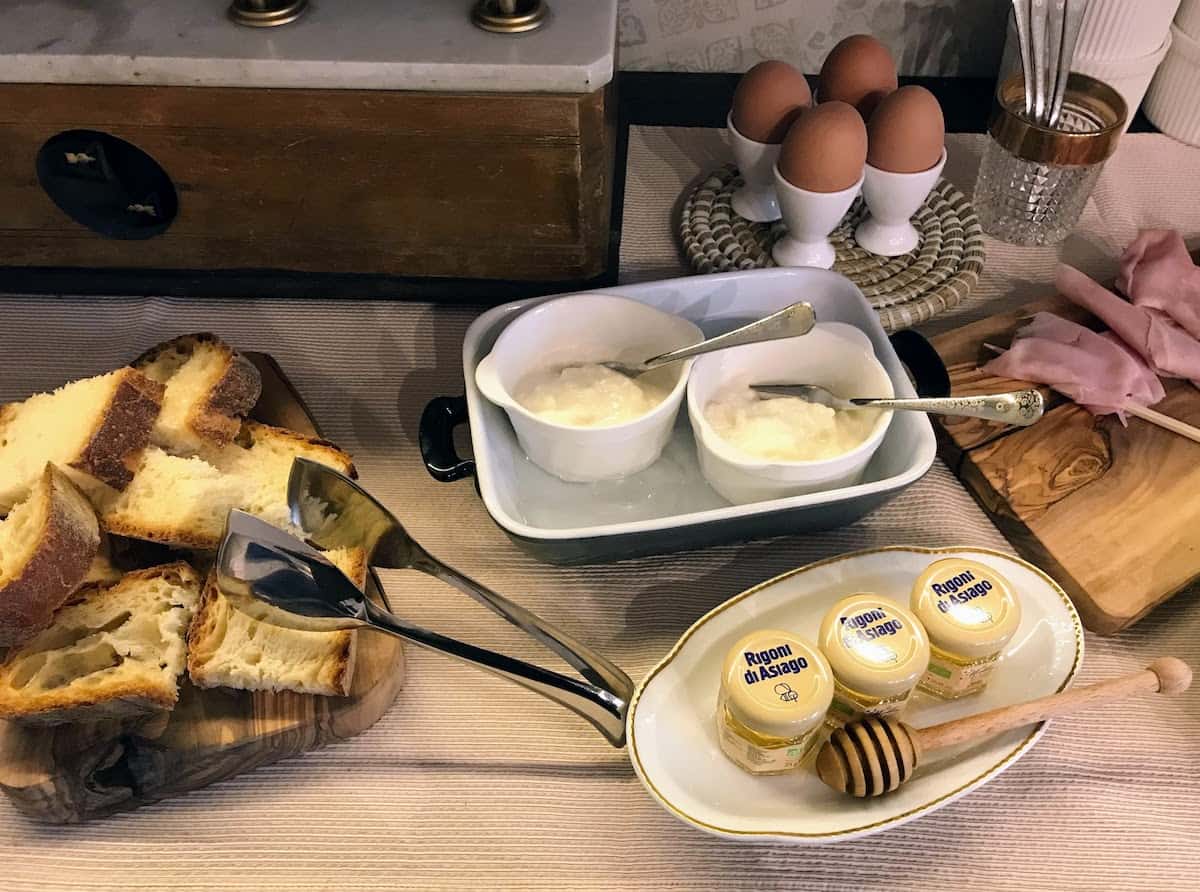 The benefits of thinking horizontally
Hotel diffusi are often described as horizontal rather than vertical models of accommodations—with alleyways replacing hotel corridors.
Compared to conventional hotels (typically having multiple guestrooms in one location), a hotel diffuso is comprised of guestrooms spread in pre-existing buildings over a small village or town, or even scattered across a rural area in the countryside.
The hotel diffuso combines the authenticity of an Airbnb with the creature comforts of a full-service hotel.
But unlike most Airbnbs, the properties are under the auspices of a single management structure, with that entity providing centralized, round-the-clock services for guests.
These services often include:
Booking

Reception

Room cleaning

Assisting with local dinner/tour reservations, and

Suggesting or arranging activities in the surrounding area.
The management oversees common-use areas for guests (e.g., an office, breakfast room, etc.), all of which are usually located within a short distance of the guest rooms.
Although there may be identifying signage, hotel diffusi are largely embedded in their environments—both architecturally and culturally—and might be mistaken for ordinary residences.
Efforts are made to decorate the exteriors and interiors in a style consistent with similar residences nearby as well so you may find a mix of antique and vintage furniture.
During a stay at a hotel diffuso, next-door neighbors tend to be permanent residents of that locale rather than other tourists. These include children, older people, and pets.
This type of hotel promotes sustainability because it has minimal impact on the complexion of a community. The major benefits for guests are that they get to live with locals, eat like locals, and experience an authentic sense of community.
How to find a hotel diffuso
It is estimated that there are some 200 alberghi diffusi in Italy, with the number continuously growing. If I've convinced you to consider one for your next stay in Italy, check out my regional guide to albergo diffuso.
We couldn't have had a more pleasant stay in Rocolotondo and hope to find other opportunities to live locally at socially-minded properties like this one when we travel.
Moreover, I will always remember the extraordinary breakfast at Sotto Le Cummerse that introduced me to stracciatella cheese.
---
A note on the vocabulary of the hotel diffuso:
albergo (hotel, singular); alberghi (hotels, plural)
diffuso (scattered, singular); diffusi (scattered, plural)
---
All photo credits: Irene and Jerry Levine
---
An earlier version of this post previously appeared on GettingOnTravel.
---
IF YOU GO
Save to Pinterest!!