Hard Seltzer: From Cans to Cocktails
Did you ever drink a hard seltzer cocktail?
When I first noticed stacks of hard seltzer (also called spiked seltzer or hard sparkling water) taking over shelf and refrigerator space in my local supermarket, I wasn't sure exactly what it was. I've since learned that the cans are a mix of seltzer (carbonated water), alcohol, and fruit flavoring. These beverages are soaring in popularity, especially among millennials.
At about 100 calories for a 12-ounce can, hard seltzer is lower in calories than most wines or mixed drinks. Its alcohol content typically ranges between 4 and 6 percent, similar to the alcohol content in beer (except malt liquor which has a higher alcohol content). Raising the ante on beers, it feels a bit lighter (and perhaps, more elegant) and offers bubbles for those who prefer spritzes or bubbly wines.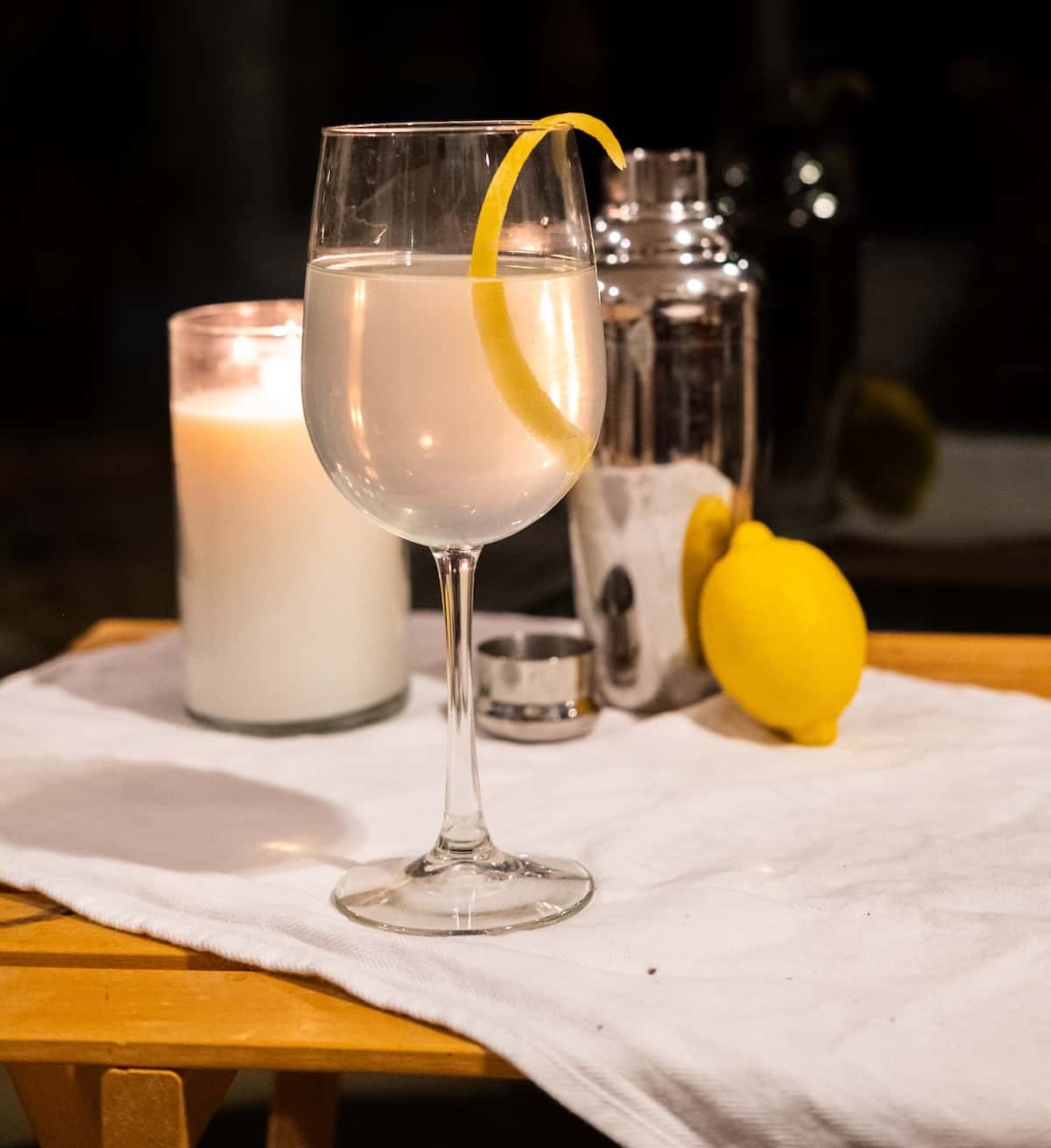 If you are searching for hard seltzer in a retail store, you'll usually find it beside cans of beer because both are fermented beverages; hard seltzer is fermented with cane sugar or malt barley. In addition, like beer, it offers the convenience of being packaged in a can, perfect for drinking straight from the fridge or taking along on summer picnics or beach jaunts.
It's easy to mistake hard seltzer as a "health food" because it's often marketed as gluten-free, sugar-free and low-cal.
The soaring popularity of hard seltzers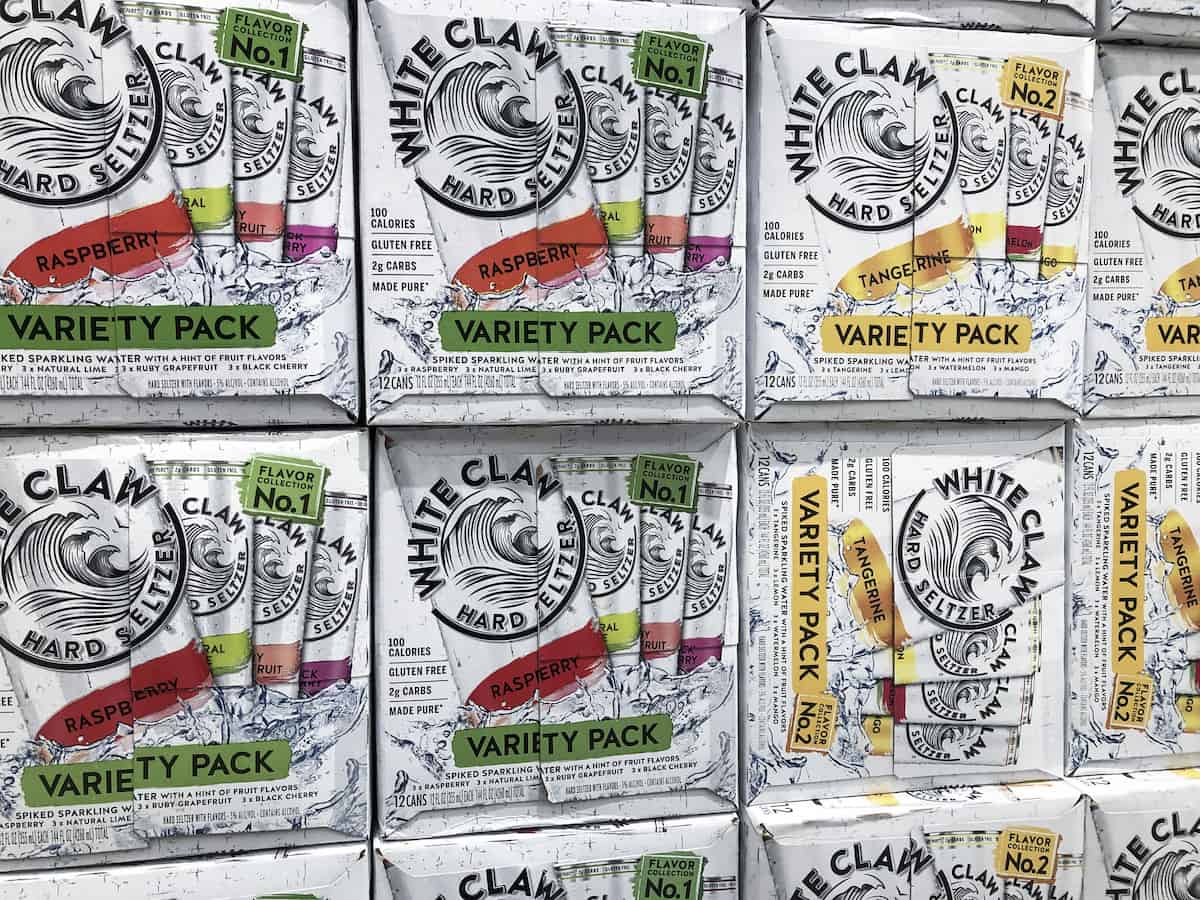 At this point, I—and probably you—are thinking that I've been living under a rock because hard seltzer has actually been around for almost a decade (it was first introduced in 2013).
According to one trade publication:
"Off-premise dollar sales of hard seltzer more than tripled from $496,000 in 2018 to $1.55 million in 2019, Nielsen reported. In 2018, only 10 hard seltzer products were on the market, but that grew to 26 brands by the beginning of 2019 as the segment's success continued to soar."
Not surprisingly, sales continued to grow during the 2020 pandemic, with a significant proportion of them taking place at convenience stores.
The arrival of the hard seltzer cocktail
Hard seltzer has also become increasingly popular as a go-to ingredient in mixed drinks, the recipes often inspired by classic cocktails.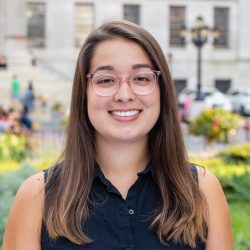 Casie Vogel, an admitted lover of all things carbonated, has just written the first book of its kind, The Hard Seltzer Cocktail Book: 55 Unofficial Recipes for White Claw® Slushies, Truly® Mixers, and More Spiked-Seltzer Drinks (Ulysses Press, 2021).
After a short introduction to the drinks (including the ingredients and tools needed to make them), the recipes are organized into four categories: Boozy Brunch, Summer Slushies, Classy Classics, and Pregame & Party. Each drink is beautifully photographed alongside the easy-to-follow recipes.
This handy little guide will inspire home mixologists to experiment with hard seltzers and might even seduce the uninitiated to order a hard seltzer cocktail next time they're at a bar or restaurant.
---
Speaking to Casie Vogel, author of "The Hard Seltzer Cocktail Book"
I asked Brooklyn-based Casie Vogel to provide some background on the book and her journey as its author:
How did you first get introduced to hard seltzer and what led you to write the book?
Seltzers have been around for a while, but it wasn't until the summer of 2018 that I became a believer. A friend brought them to a weekend getaway and I was immediately sold.
I started mixing my favorite flavor (grapefruit) with vodka and calling it a "Lazy Greyhound" and realized it's truly the perfect mixer! Once seltzer slushies started blowing up on TikTok, I knew I had to start writing this stuff down.
Before seltzer, I was mostly drinking classic mixed drinks like gin and tonics, vodka sodas, etc. So it was an easy move to start drinking seltzer cocktails.
Why would someone drink a hard seltzer cocktail vs hard seltzer (straight-up)?
Honestly? Variety! There are a lot of hard seltzer flavors, sure, but it's nice to have a cocktail over ice instead of drinking seltzer from a can. And as a base for cocktails, it packs a powerful punch: It's both alcoholic and often less caloric than juice.
Who is drinking these beverages?
Seltzer is for anyone 21+! From personal experience alone, I think it's been embraced by millennials but I know a few boomers who love the Claw!
The seltzer phenomenon seems to be mainly popular in the US, but I've read a bit about how it's rolling out on the international stage now, too. It'll be interesting, as places like Europe don't necessarily use the word "seltzer" as Americans do.
How would you classify the different types or styles of hard seltzer?
There are so many types out there, each with its own branding. The well-known brands like Truly and White Claw are made with fermented cane sugar, but plenty of other brands are coming out with seltzers that are made from different ingredients. There's Juneshine which is a hard kombucha (made with tea), Travis Scott's Seltzer Cacti (made with agave), and so many other ciders, lemonades, and other "spiked" and "sparkling" drinks out there.
Since there are so many different brands and flavors, how can a consumer choose among them?
I encourage people to trust their gut and choose flavors they know they like. With so many new brands coming out daily, it's a very exciting time to try them all! For cocktails, I recommend straightforward flavors (like lime, lemon, orange, mango) as they're easier to mix flavors.
Any hints for what to look for on the can?
Not all seltzers are 100 calories, so if keeping things low-cal is important to you then just double-check.
What spirits work best in a hard seltzer cocktail?
Clear liquors like vodka and gin. Brown liquor can be done, but it takes a little more practice!
How did you go about developing the recipes?
Trial and error! I would first make the "traditional" version of the drink (i.e. a "classic" Manhattan) so I could get a feeling for what it should taste like. Then I'd try different variations of the cocktail where I'd sub in a component for seltzer, reducing ratios of mixers and alcohol, or adding different flavored seltzers until it became a drink that tasted good and was still reminiscent.
There are so many different types of seltzers that are coming out every day, new flavors might inspire new recipe ideas! I would recommend taking some of my hard-earned lessons from the cocktails in my book for mixing seltzer (for example, don't try subbing Black Cherry flavors for citrus ones) and following your taste buds.
---
Recipes from The Hard Seltzer Cocktail Book
Casie graciously shared two hard seltzer cocktail recipes from her book, one for a Fizzier French 75 and the other, an Aperol Spritz-O-Clock (Copyright © 2021 Ulysses Press. Reprinted with permission. All rights reserved.)
Yield: 2 drinks
Fizzier French 75
Mixing sparkling white wine with hard seltzer doubles the bubbles when compared to the classic French 75. Use wine glasses instead of the traditional champagne flute, because you'll need extra room for all the bubbles in this recipe!
Ingredients
3 ounces gin
1 ounce lemon juice
1 ounce simple syrup (optional)
4 ounces Prosecco or other sparkling white wine
1 (12-ounce) can lemon hard seltzer
lemon twists, for garnish
Instructions
Fill a cocktail shaker with ice. Add the gin, lemon juice, and simple syrup, if using. Shake until very cold.
Fill two wine glasses with ice. Strain the mixture into the glasses.
Top each glass with 2 ounces of Prosecco and half a can (6 ounces) of seltzer.
Stir briefly.
Garnish each with a lemon twist.
The optional simple syrup is for those who like a little extra sweetness.
Yield: 2 servings
Aperol Spritz-O-Clock
This classic Italian apéritif isn't just good before a meal—it's always spritz-o-clock in my book. You can use soda water instead of the Prosecco, but it's much more fun to triple down on the alcohol.

Ingredients
6 ounces Aperol
4 ounces prosecco or soda water
1 (12-ounce) can orange hard seltzer
orange wedges, for garnish
Instructions
Fill two glasses with ice. Split the Aperol between the glasses (3 ounces each).
Split the prosecco or soda water between the glasses (2 ounces each).
Top each glass with half a can (6 ounces) of seltzer.
Garnish each glass with an orange wedge.
---
Save to Pinterest!!
---