Golfers Vasculitis: A Common But Often Misdiagnosed Boomer Travel Malady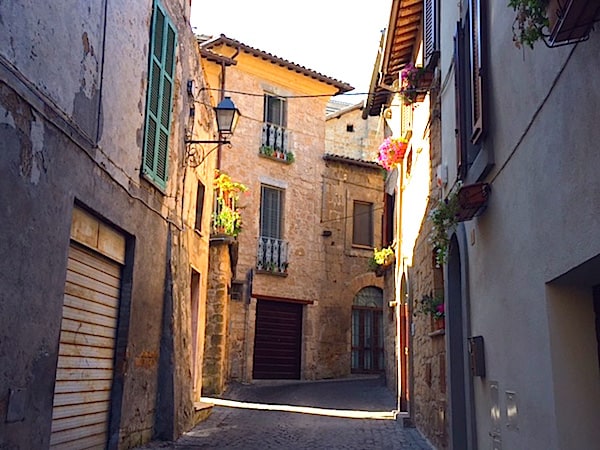 A long day of walking leads to a case of Golfers Vasculitis
When we recently toured the hill town of Orvieto, Italy, the temperature was in the mid 90s as it had been for days. In addition to the oppressive heat, the humidity was uncomfortably high.
Glancing at my Fitbit later that day, I realized we had clocked nearly four miles of walking on cobblestone streets (apart from the time we had spent standing on our feet in museums and churches).
Because we were running from place to place, and appointment to appointment, trying to soak in all of the city's sights, I made the mistake of not drinking enough water.
After returning to our hotel that evening, I glanced down and noticed a rash with unsightly dark red spots on both legs —just above the line of my athletic socks. Yikes, it looked dreadful!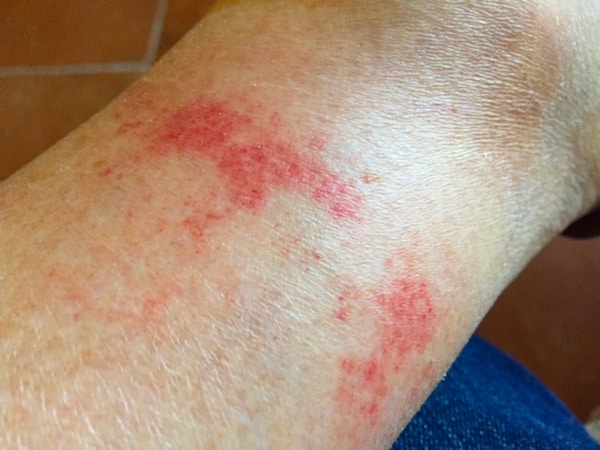 Searching for a diagnosis
Because I always tend to think of the worst-case scenario, my first thought was that I had cellulitis. My husband hypothesized it might be an allergic reaction to a new detergent I had used in the self-service laundry on the cruise ship we had been on the week before.
But after "Googling" and reading hundreds of anecdotal reports on MedHelp.org and looking at some of the medical literature, I'm convinced that I had a case of "Golfers Vasculitis." Some people also call it "Golfers Ankle."
No, I'm not a golfer but playing 18 rounds of golf is the common precipitating event that has given this condition its name.
The ailment has also been documented in otherwise healthy people who discover the rash on their ankles after spending hours on their feet in hot, humid climates in a variety of circumstances besides playing golf, such as hiking, participating in charity walks, taking cruise excursions and visiting amusement parks, like Disney World and Dollywood.
The characteristic rash usually appears above the ankles, on both legs, sometimes extending up as high as the knees. Golfers vasculitis is more likely to occur in women than men, in older people rather than younger ones.
(See the photo of Golfers Vasculitis below).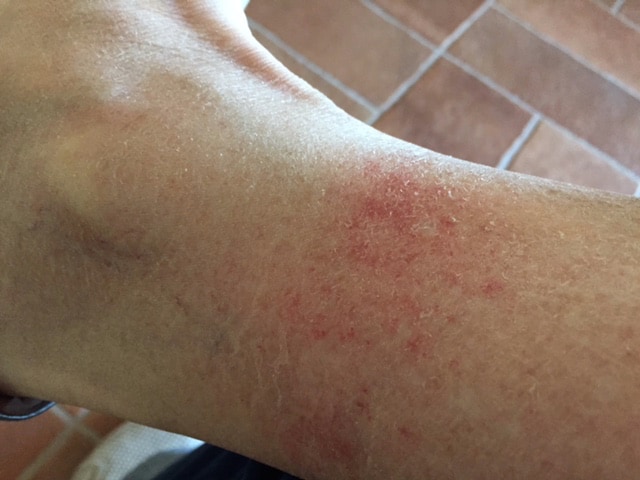 Although it's vascular, even doctors often mistake it for cellulitis or a skin condition. It has also been variously called "Exercise-Induced Vasculitis (EIV)" and "Disney Rash."
Golfers Vasculitis: The course of the rash
Although this rash with red, hot spots can feel like sunburn, it doesn't blister or cause much pain. It is self-limiting, usually resolving without any treatment within a week or so.
Mine almost disappeared after five days of unsightliness. Some people are left with a light brown pigmentation that doesn't go away. Unfortunately, once you have had it, you are more prone to experience it again.
The good news is that there's no established connection with venous disease but there also is no definitive approach to either prevention or treatment.
Some patients and doctors recommend the following:
Staying hydrated when doing a lot of walking in a warm climate.
Wearing compression hosiery (although I can't imagine wearing those socks in the heat.)
Wearing open shoes like flip-flops rather than closed athletic sneakers (although this could create other types of problems).
---
For more information on Golfers Vasculitis:
---
My article on Forbes: Are You At Risk For This Common Travel Malady?
---
READ MORE