Goldfish Movie: A Provocative English-language Hindi Film
The Goldfish movie is a sensitive, multi-layered story that explores many themes: the mother-daughter bond, estrangement, dementia, caregiving, and acculturation.
Goldfish is quite contemporary; it takes place in London amid the COVID-19 pandemic. The issues it covers aren't unique to any one culture.
This gripping (mostly) English-language film stars Kalki Koechlin as Anamika (Ana) and Deepti Naval (Sadhana) as her elderly mother.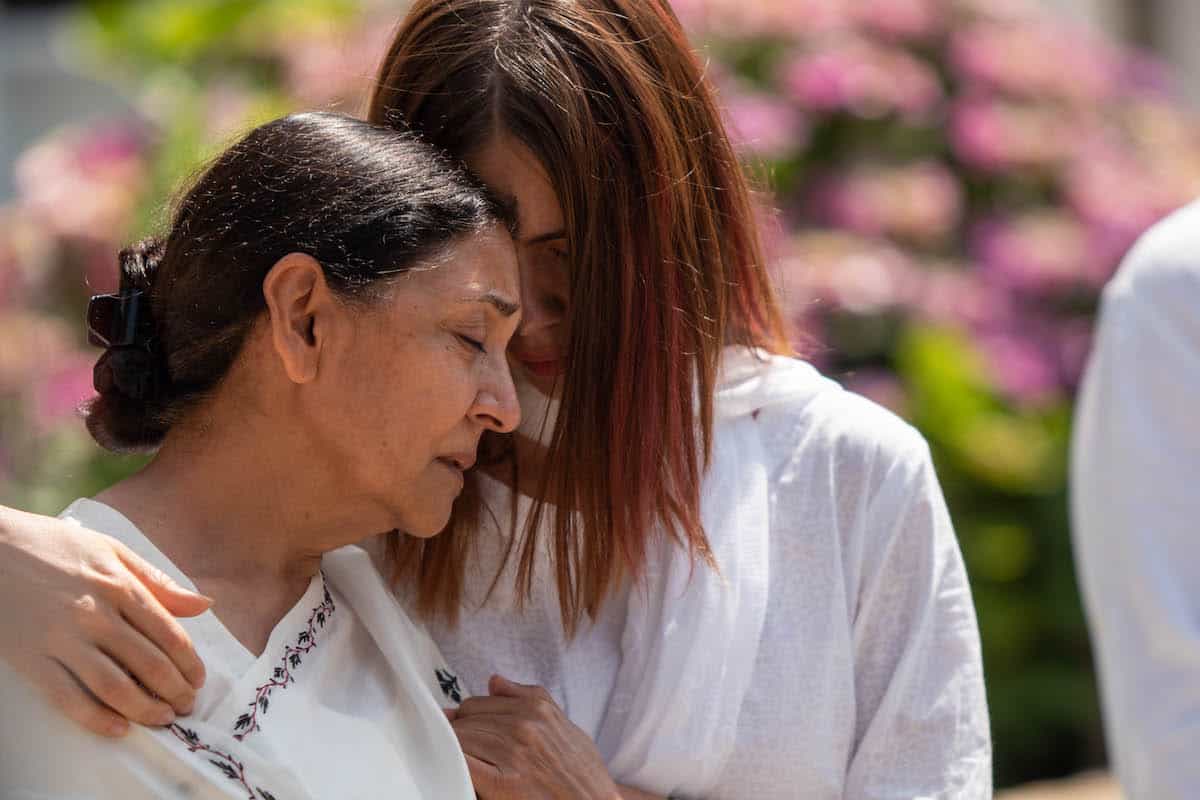 Anamika is a child of a mixed marriage. She is struggling financially and returns home (and to her former bedroom) to check in on her British-Indian elderly mother, who has been diagnosed with dementia.
Her impaired memory and judgment lead to concerns about her safely living alone. Like many caregivers, Anamika grapples with the level of care her mother actually needs and whether she would fare better in a care home.
Mother and daughter have had a strained relationship for more than a decade. Anamika has also lost contact with her father. Anamika harbors resentment against her imperfect mother but feels a sense of duty and compassion as a daughter.
Arriving "home," she feels like a stranger in the old neighborhood she left behind. Her sense of alienation and upset is exacerbated by the recognition that her mother no longer remembers her.
Anamika hopes to resolve her mother's precarious situation quickly but soon realizes it will be more complicated than that. So she gets involved in trying to understand the safety net of relationships in her mother's life that have helped sustain her during her declining health amid Anamika's absence.
Oddly, despite her cognitive limitations, Sadhana has maintained her own sense of family and community. In the neighborhood where she lives, she has a number of supportive relationships, including those with her neighbor, Laxmi, played by Bharti Patel, and Tilly, Anamika's old childhood friend, played by Shanaya Rafat). Well-acted appearances by other British and Indian actors add to the depth of the story.
Ultimately, Anamika finds support from those same neighbors, which enables her to reconnect and reconcile with her mother. She simultaneously comes to appreciate the culture and classical music that defined their shared past.
It's the kind of movie you feel compelled to discuss at length when it's over because the themes are so universal.
---
Goldfish was directed by independent filmmaker Pushan Kripalani and co-written with Arghya Lahiri. The movie is distributed in the U.S. and Canada by Outsider Pictures.
Kalki Koechlin is a French actress who has starred in Hindi movies. In Goldfish, she plays the role of a half-Indian half-British woman.
Deepti Naval is an acclaimed Indian actor and director who has appeared in more than 90 films.
---
The Goldfish move opened nationwide in the U.S. on September 1st, 2023 in San Francisco, New York NY, Dallas, Houston, Detroit, Chicago, Philly, Atlanta, St. Louis, Nashville, Charlotte, Seattle, San Diego, LA, Denver, and Phoenix.
The film premiered at the Busan National Film Festival and the Goa International Film Festival of India, and at the New York Indian Film Festival in New York.
---
See the Goldfish trailer on YouTube
---
READ MORE
RK/RKAY, another independent Indian film
---
Save to Pinterest!!