Discovering Galatina: A Little Italian Town With a Lot of Tradition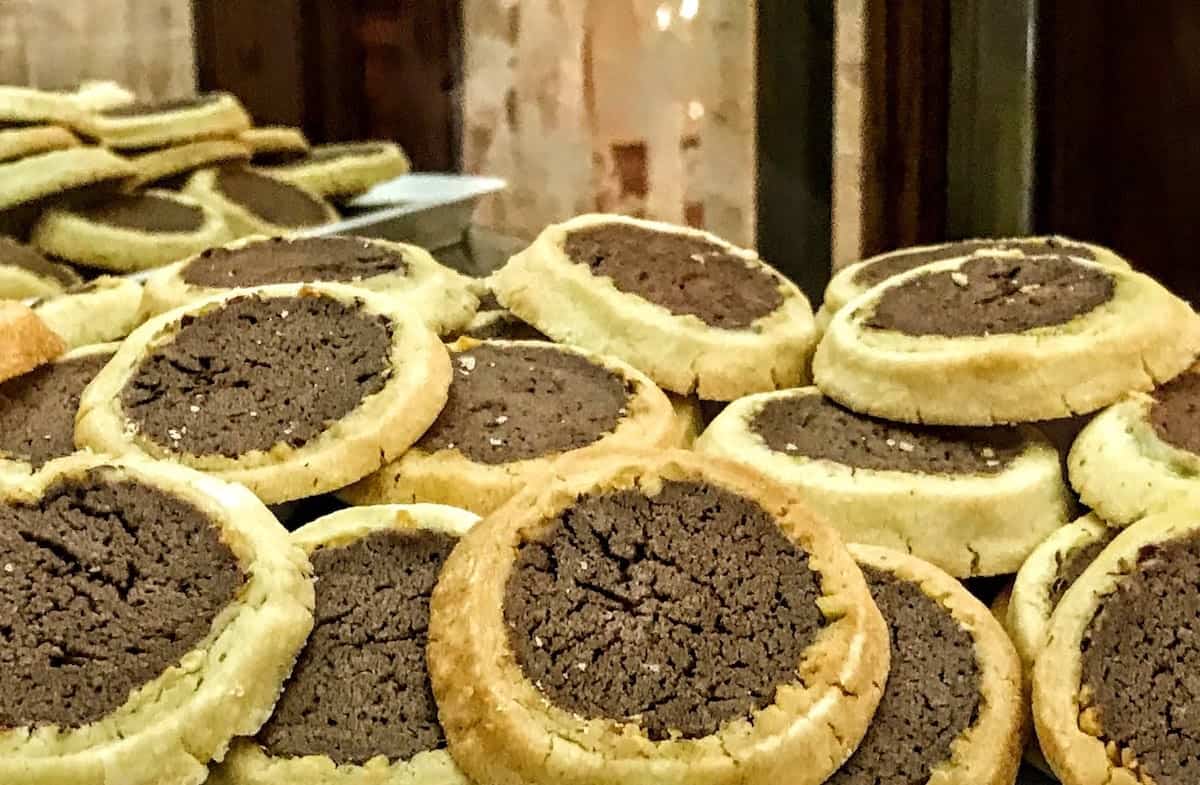 How we discovered Galatina, one of Italy's undiscovered gems, is a bit embarrassing to explain, but here we go…
When a friend suggested we stop here on a road trip through Puglia, we learned that this town was known as the home of pasticciotti—buttery, custard-filled pastries popular among Italians.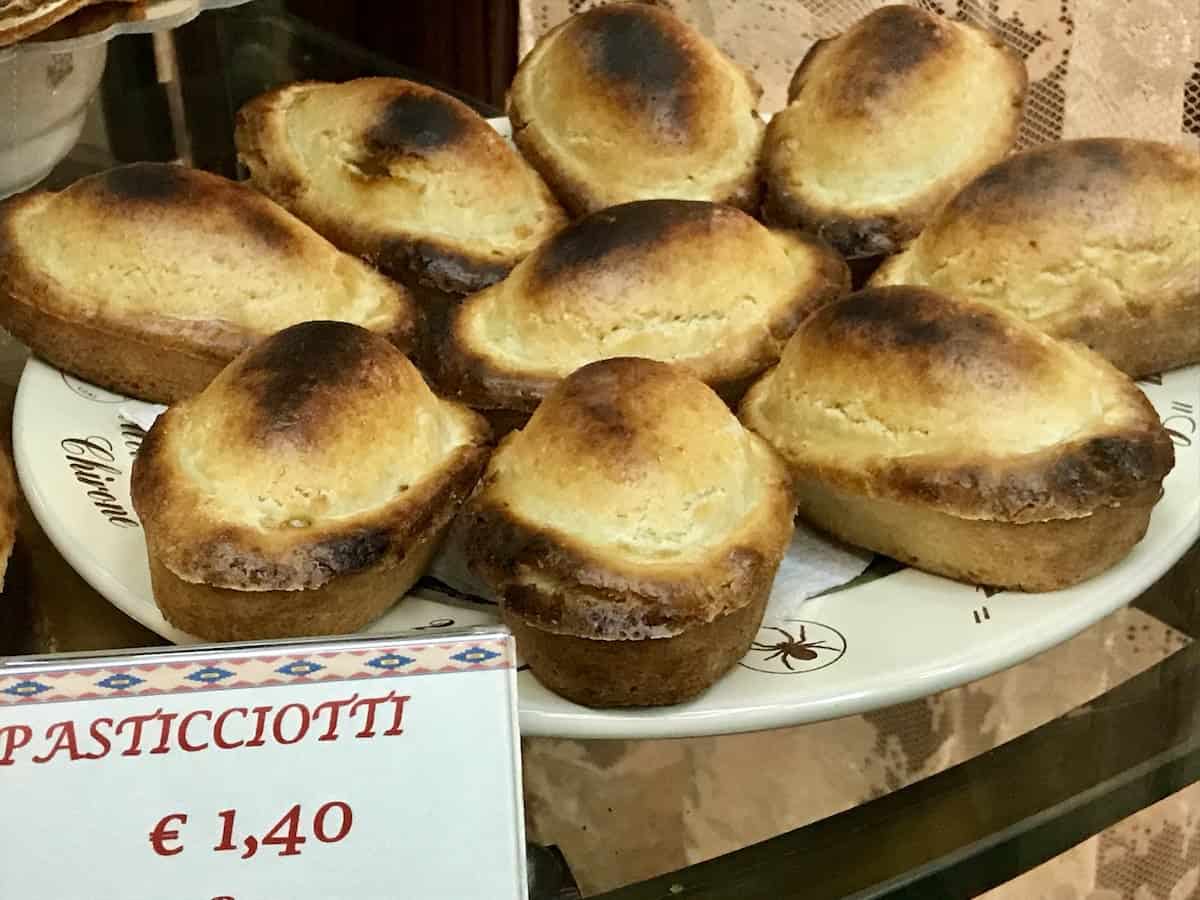 Legend has it that the same bakery in Galatina where the pastry was first created still produces the sweet treat for the Vatican. The pastry (and its reputation) has even made its way across the Atlantic, embraced by many Italian-Americans.
So we didn't require too much coaxing to decide to make a detour to Galatina for an afternoon snack.
But we lost our appetite
Upon arriving at Piazza S. Pietro—the main square in the town's historic center—we totally forgot the raison d'être for our visit and got lost in the charm of the city. We wandered through uncrowded streets and marveled at the ornate Baroque architecture, seemingly unscathed by time.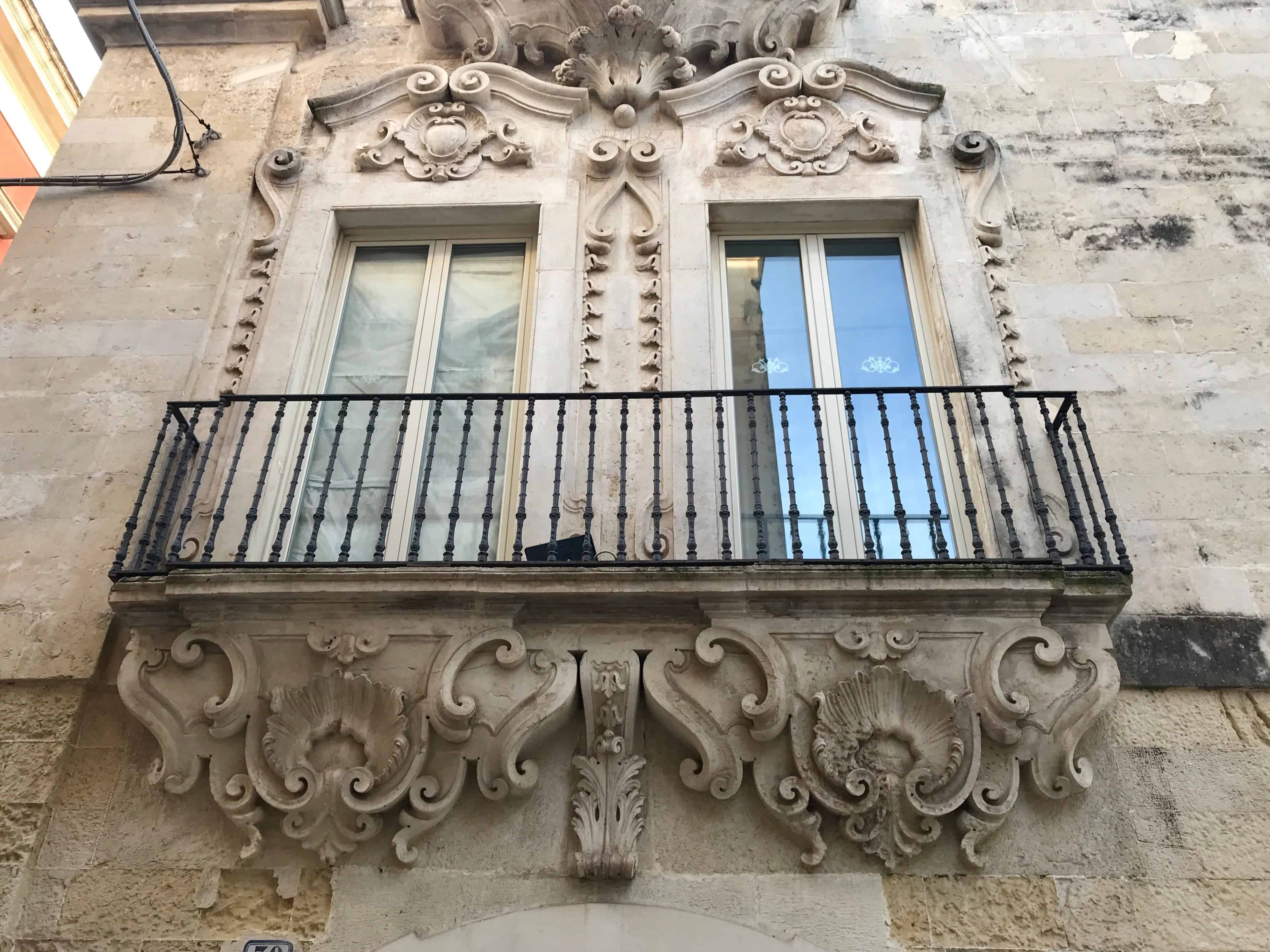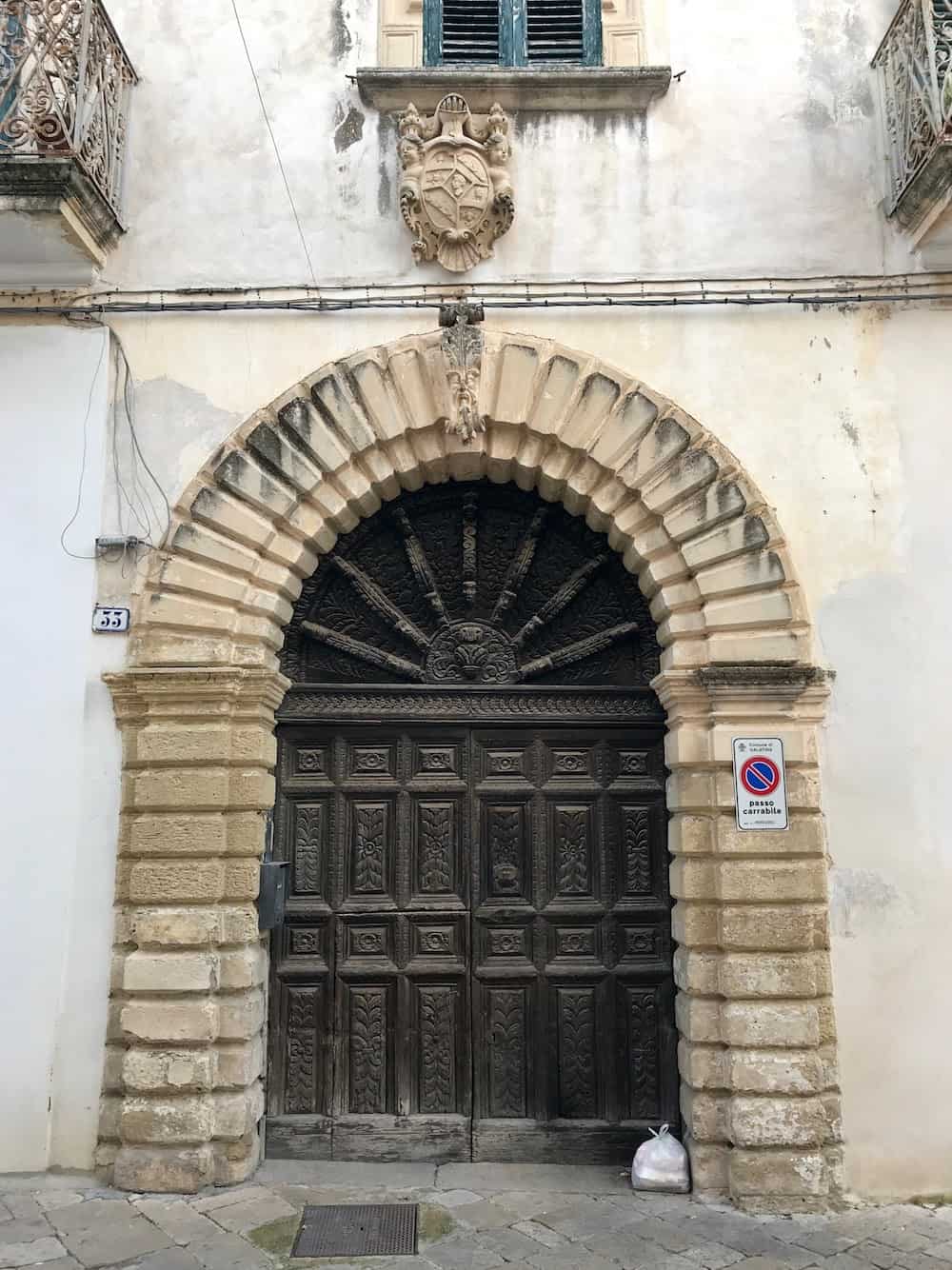 We peeked into gated central courtyards of old palazzos (noble palaces) and admired the stonework, intricate doorframes, and balconies with ornamental ironwork. The streets and numerous piazzas (squares) seemed woven together by a maze of winding alleys.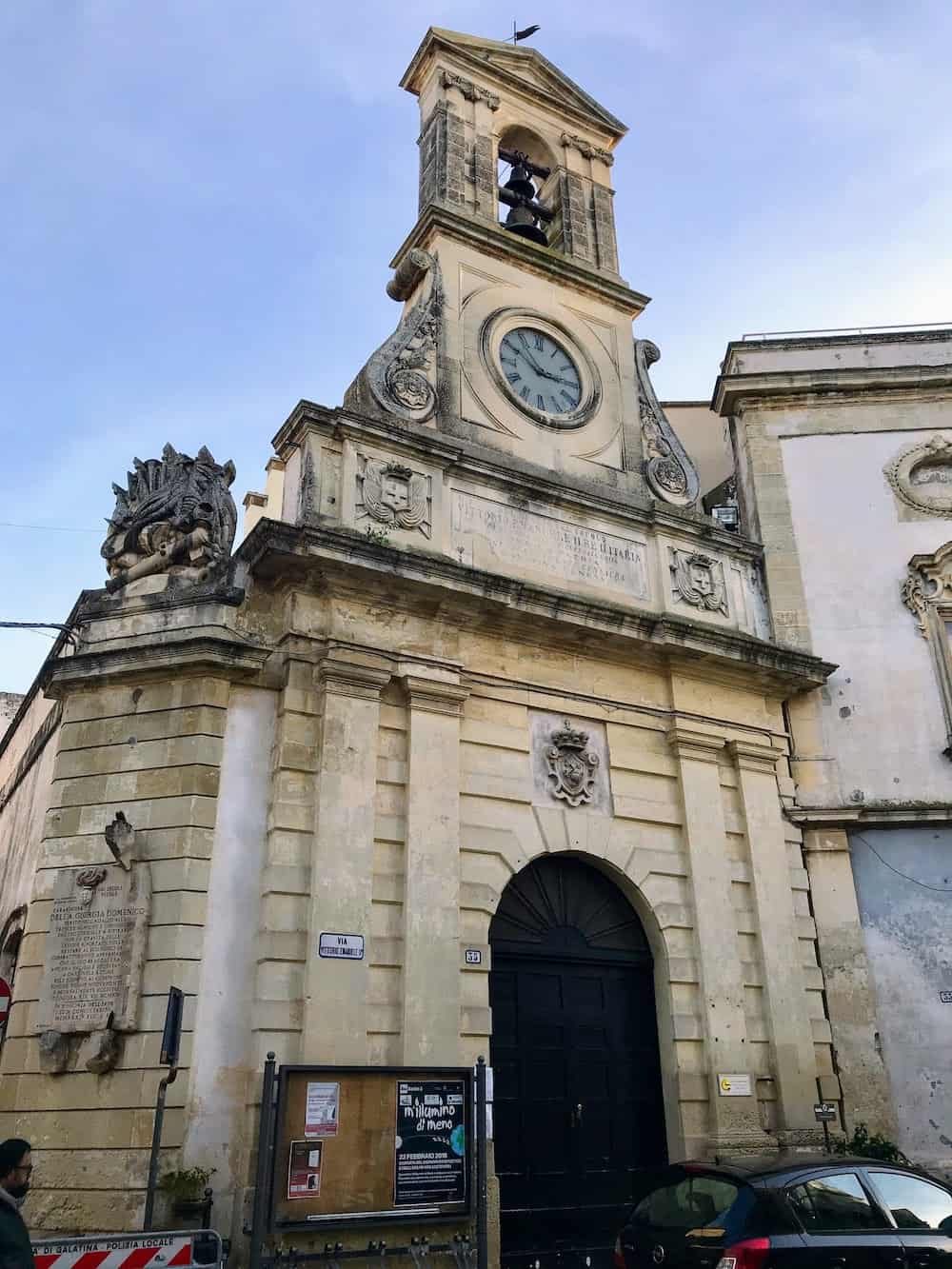 The commune (town) of Galatina was delightfully small and walkable. We accidentally found a storefront at the Palazzo Orsini (first built in the 1300s, and now the Town Hall) housing the local pro bono (volunteer) tourist office and stopped in to pick up a map of the city. When we had trouble communicating in Italian, Betty, an enthusiastic, English-speaking local with a blue streak in her hair (and a great sense of humor) approached and told us she worked part-time for the office.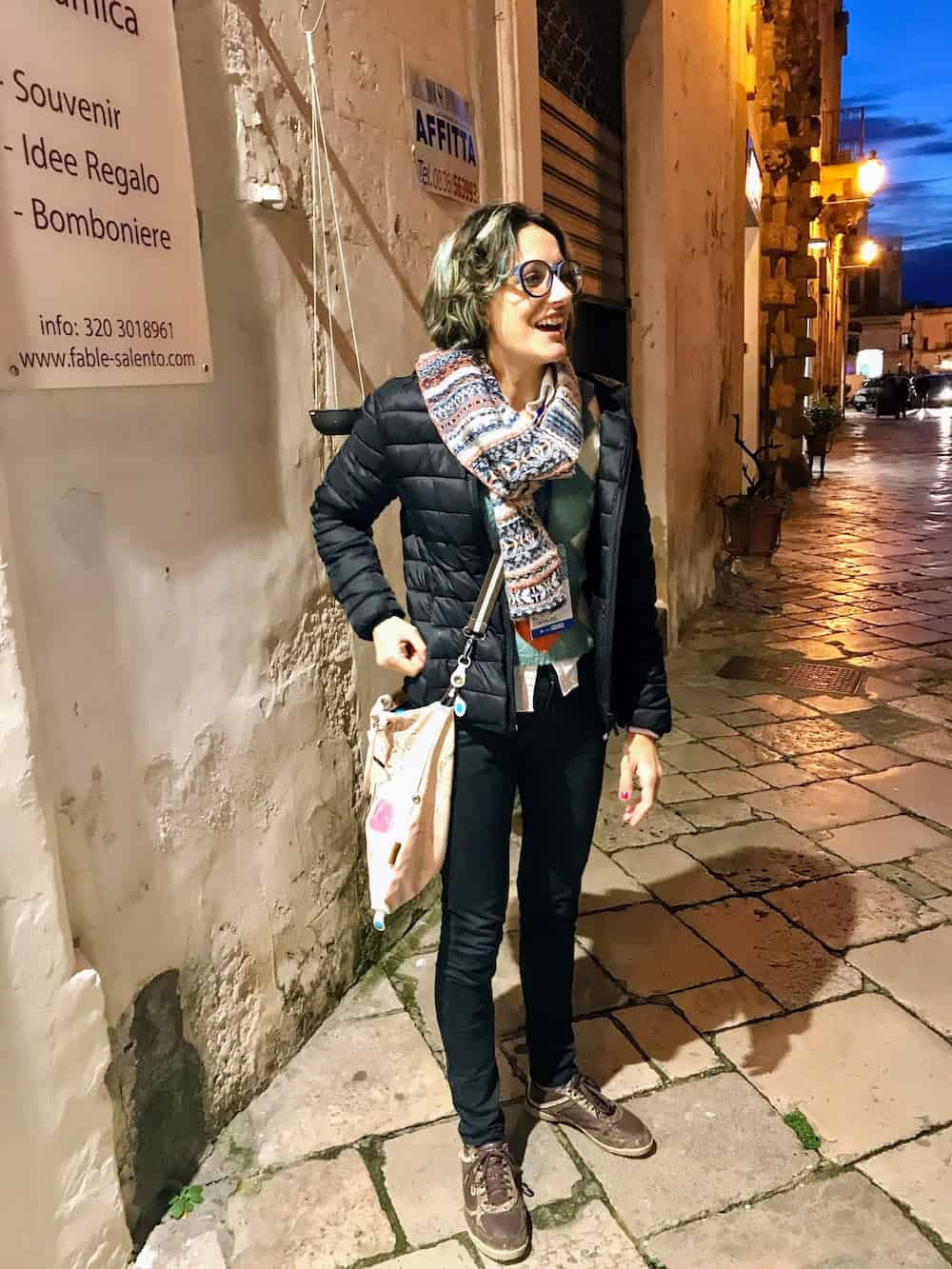 Although our visit was spur-of-the-moment, she apologized for having to pick her son up from school and asked us to meet her in a half-hour so she could show us around the place where she was born and lived most of her life—a place that seemed oddly devoid of many tourists. Granted, it was off-season.
Visiting the Mother Church
Galatina is located in the province of Lecce, about 14 miles south of the larger city of Lecce, about 30 minutes away by train.
Before the unification of Italy, Galatina was named San Pietro in recognition of St. Peter's stop here on his way to Rome. Once an entirely walled city, three portas (gates) remain standing.
While waiting for our appointment with Betty, we entered the imposing Chiesa Madre dei Santi Pietro e Paolo, the mother church of the city. Originally built in 1633, the church underwent several phases of reconstruction and renovation over centuries.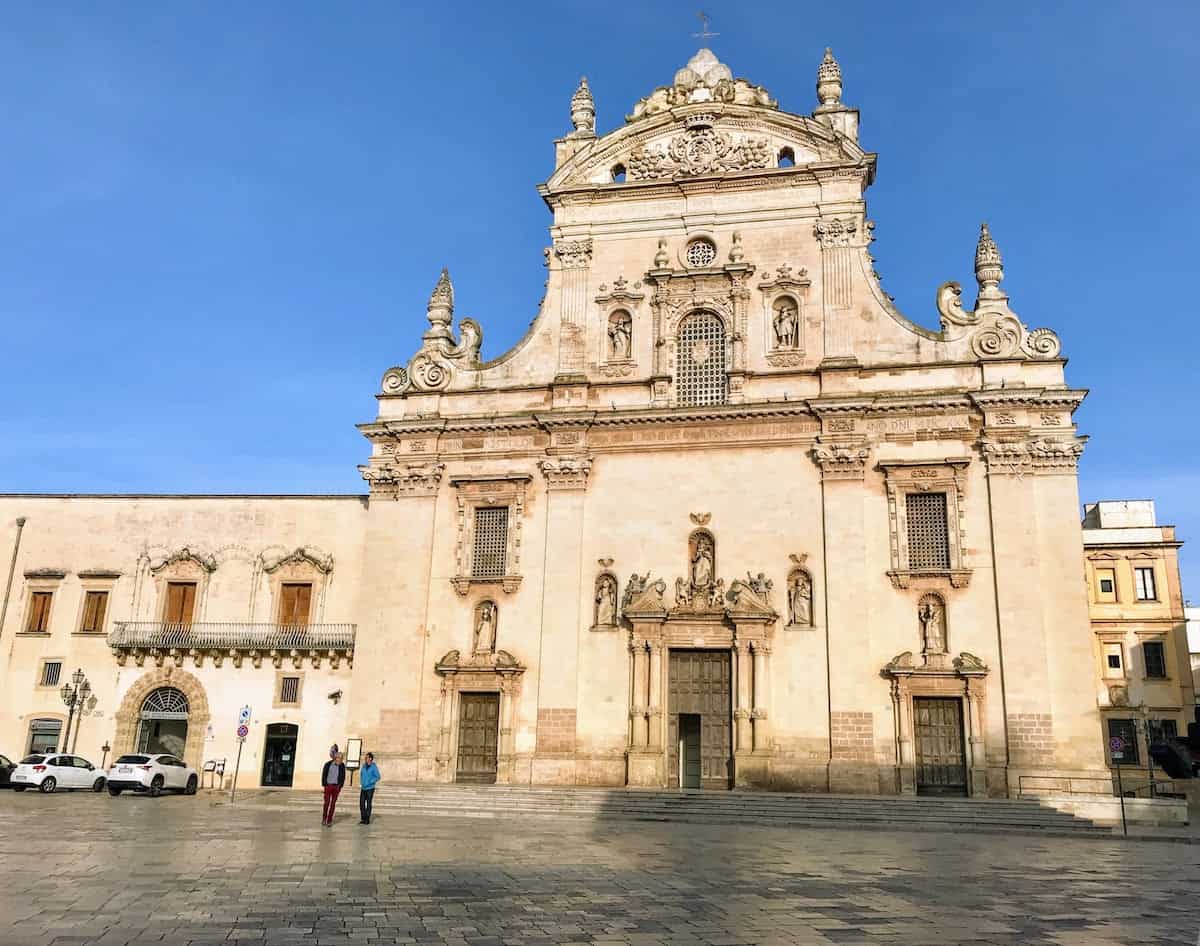 Its appealing façade complements the Baroque style of many other buildings around the town. Inside, the church is divided into three naves, separated by beautiful arches sitting upon marble pillars. The paintings and sculptures date back to the 16th and 17th centuries.
Entering the Basilica di Santa Catarina d'Alessandria
Our newfound, very warm, blue-streaked friend implored us to join her for a quick espresso at a nearby bar to meet some of her colleagues and city officials.
Then she told us that she arranged for the museum director of the Basilica di Santa Caterina d'Allessandria—the jewel of Galatina's crown (declared a national monument in 1870)–to tour us through the basilica. She explained that the art there has been said to rival that of the Basilica of Saint Francis of Assisi.
Construction of the church that has both Romanesque and Gothic elements started in the late 1300s to guard a sacred relic, the finger of St. Catherine of Alexandria. With a central rose window outside, there's enough gold and precious art inside to make you feel that you are in a museum rather than a church. We were dazzled by frescoes painted by disciples of Giotto; Betty explained that these representations were a "poor man's Bible" before the citizenry of Galatina could read.
We visited the adjoining frescoed cloister and the refectory, now a museum with an Arabesque ceiling that houses many other artistic, historical, and cultural riches of the church.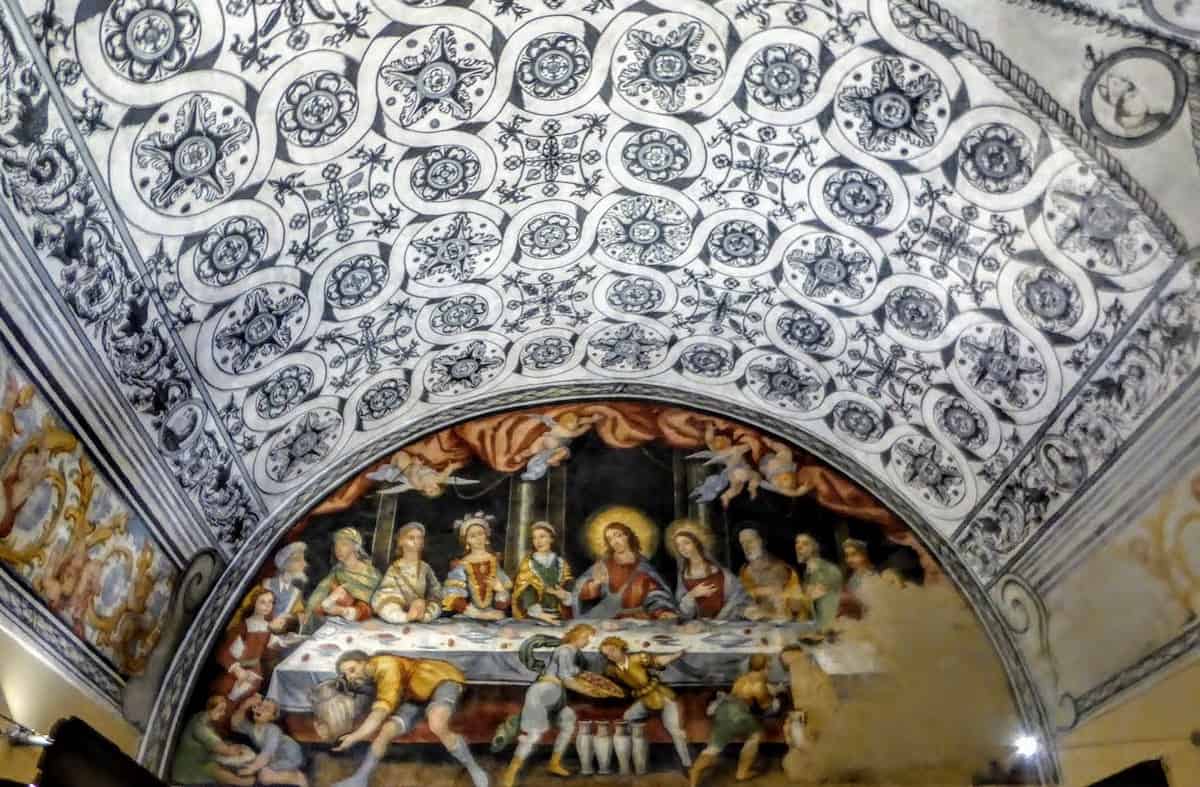 Pasticceria Andrea Ascalone: Home of the Pasticciotto
Before leaving, our last stop, of course, was at our intended destination. Pasticceria Andrea Ascalone has been operating in the same spot since 1785 with antique furnishings, tatted lace curtains, and red brocade wallpaper that reflect its long history.
We ordered some pasticciotto and other cookies, and bit into one of the warm pastries before we made our way to pay for them. With a recipe handed down generation to generation over three centuries, the pasticciotto was delectable, crisply baked on the outside with a luscious cream filling. Later in our trip, we ordered them in other towns but the "me-toos" never reached the standards of the Galatina original.
Galatina's curious link to tarantism
The tarantella is a lively, peasant folk dance that emanated in southern Italy. But it was in Galantina where an unusual ritual called "tarantismo" was practiced. Victims of tarantula bites who were poisoned by the spider would begin convulsing.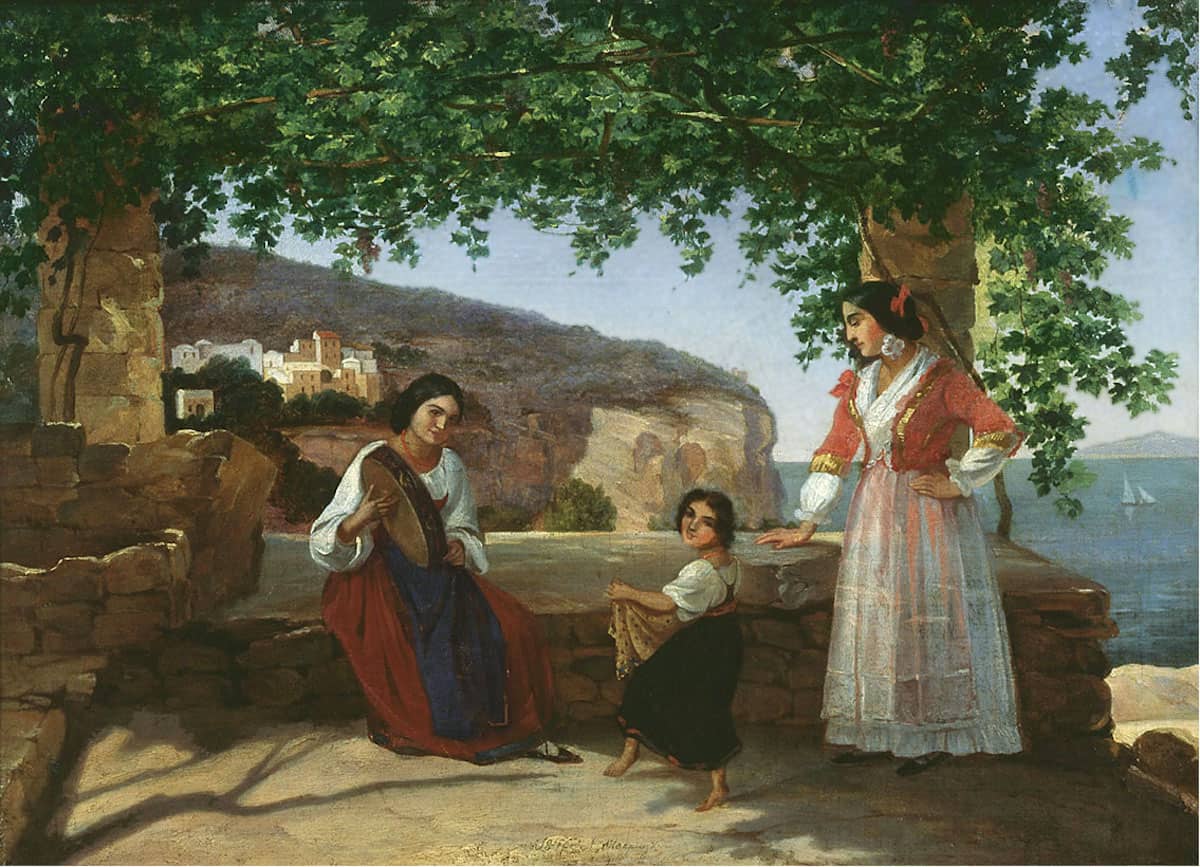 Many would come to a small chapel in Galatina, Saint Paul Chapel, to drink medicinal waters and ask for grace. Dancing the tarantella (which caused a great deal of perspiration) was purported to cure the delirium. The town still holds a festival in late June each year celebrating the ritual of tarantism with music and joyous dancing. If you visit in late June, you'll marvel at the annual festival celebrating the ritual of "tarantism" with music and dancing.
(There's an interesting article in L'Italo Americano about the history of the tarantella.
Under-the-radar Galatina
Arriving with few expectations, we learned there's more than meets the eye in Galatina: A perfect mix of art, architecture, history, and tradition. Moreover, restaurants, boutique hotels, and B&Bs await discovery along with a friendly populace that welcomes outsiders. Even a stay at a 5-star hotel averages less than $100 per night.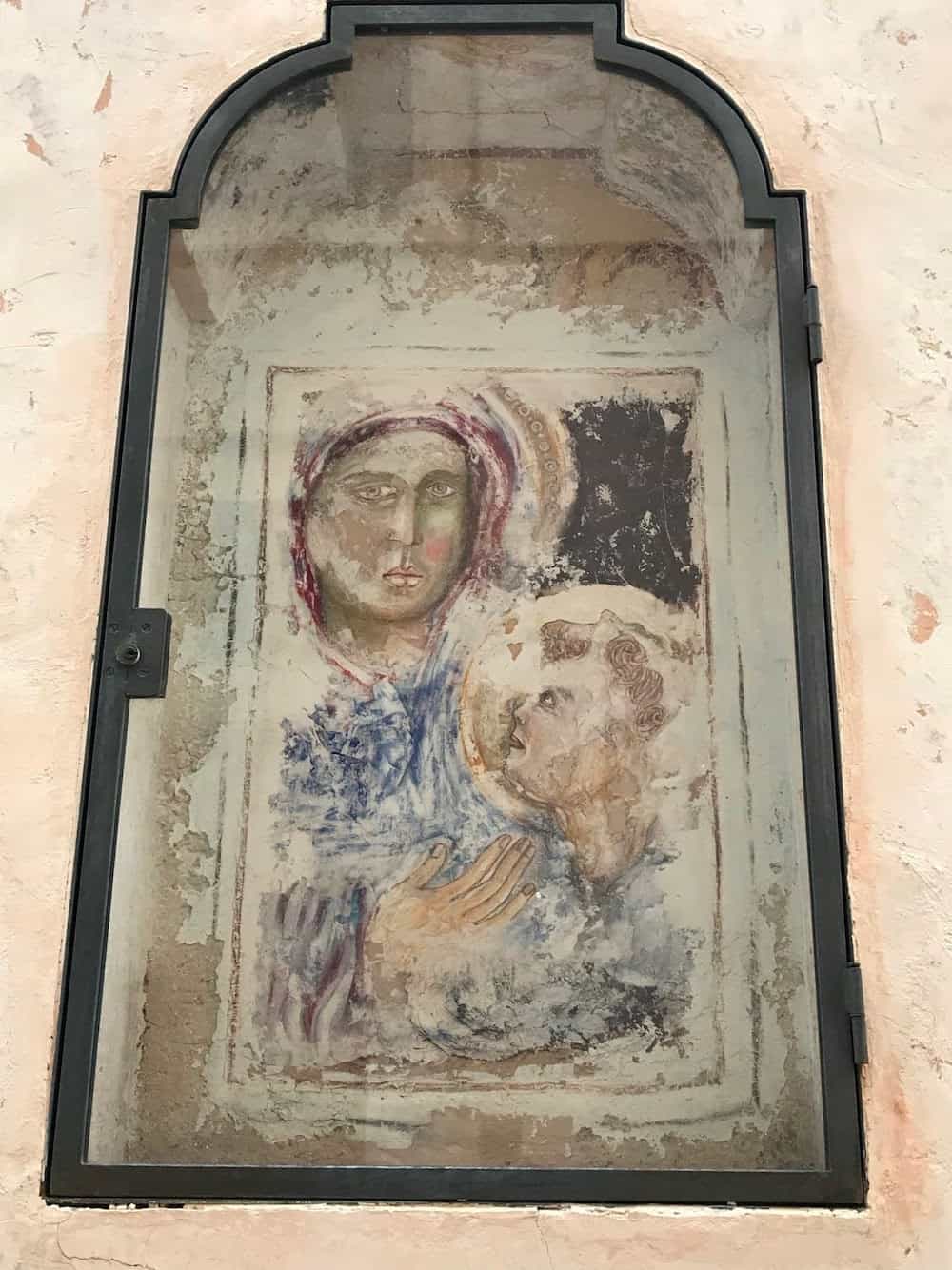 Galatina seems to sit in the shadow of another Baroque beauty, Lecce, a larger and better-known city that has a population almost four times that of Galatina. But we preferred the authenticity of a place still without its own website—with fewer tourists, less traffic, and less graffiti—where life moves a bit more slowly.
---
All photo credits: Irene and Jerome Levine
---
READ MORE
San Gusme was another serendipitous find we made in Italy.
---
IF YOU GO
Galatina Tourism, Casa del Turista, Via Umberto I, 36
Email: [email protected]
---
Travel Tips
Galatina is conveniently located to visit Lecce and some of Puglia's coastal villages on the Adriatic.
As is common in most towns in southern Italy, restaurants and shops (including the bakery) close during the middle of the day so plan your schedule accordingly.
In smaller towns in the south, you may have more difficulty finding English-speaking shopkeepers.
You'll find good value in accommodations in Galatina.
---
All photo credits (unless otherwise noted): Jerome Levine