Foxwoods Resort Casino: More Than Gaming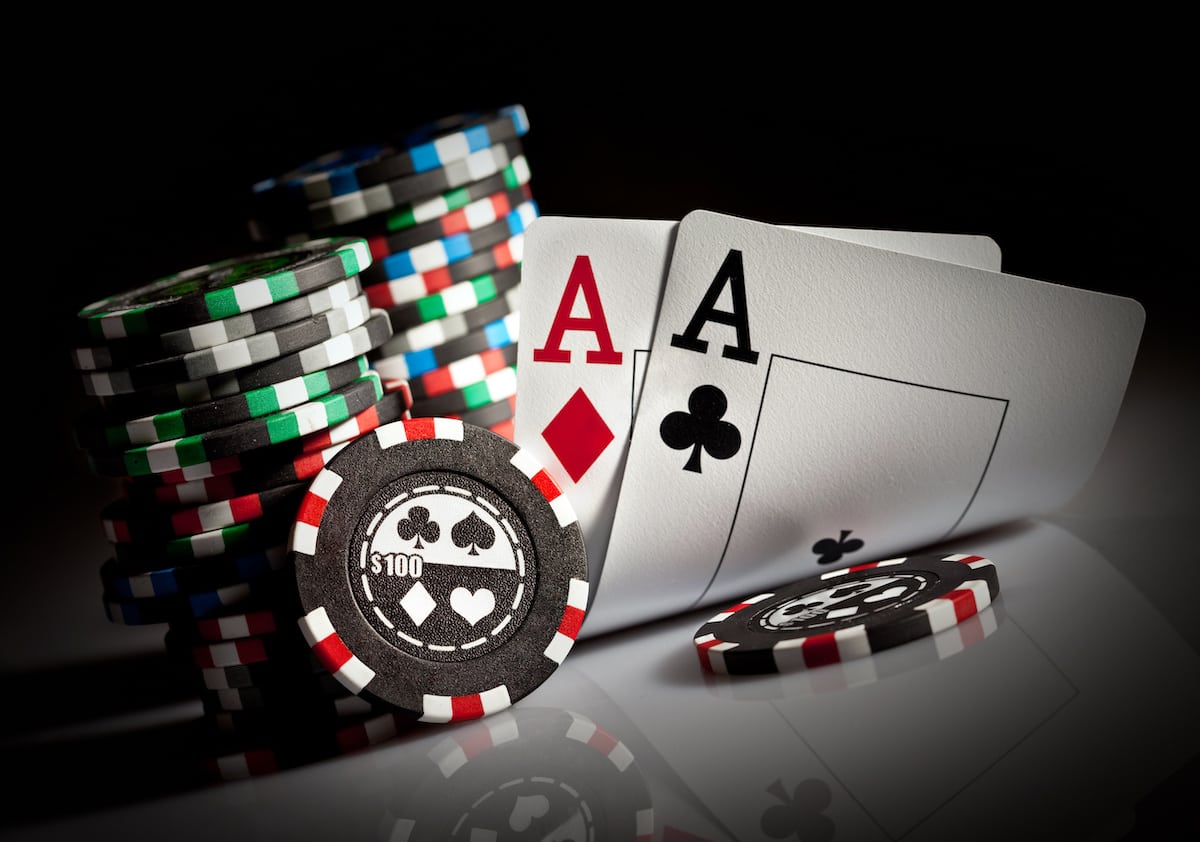 Foxwoods Resort Casino is a premier destination for gaming enthusiasts and tourists alike. The massive complex in Southeastern Connecticut offers a variety of activities to suit everyone's interests. Whether you're looking to hit the slots or test your luck at blackjack, Foxwoods has it all.
The resort also features world-class entertainment options, including concerts and comedy shows featuring top performers. And if you're feeling hungry, dozens of restaurants and bars on-site serve delicious cuisine and refreshing drinks.
But Foxwoods isn't just about gambling and entertainment — it's also home to several luxury hotels, spas, golf courses, and shopping outlets. Whether you're visiting for a weekend getaway or an extended vacation, there's plenty to do here beyond just playing the tables.
History
After the Mashantucket Pequot Tribal Nation received federal recognition in 1983, the tribe opened the Mashantucket Pequot High Stakes Bingo in 1986. The bingo hall on the tribal land near Ledyard, Connecticut, quickly became popular, so the tribe expanded to include table games in 1992, followed by slot machines in 1993.
As gaming grew in popularity, Foxwoods continued to expand. They added more slot machines, hotel rooms, restaurants, and entertainment venues like theaters and clubs. Since then, the complex has grown to over 8 million square feet making Foxwoods Resort Casino the largest resort casino in North America.
Gaming
The casinos within the resort offer an unparalleled gaming experience with a wide variety of games. Whether you're into slot machines, table games or poker, Foxwoods has covered everything. With over 2,900 slot machines, players can enjoy everything from classic three-reel slots to the latest video slots with multiple pay lines and bonus features. It's a great alternative to Las Vegas or Atlantic City for those into gaming.
For those who prefer table games, Foxwoods boasts over 250 tables featuring popular games such as blackjack, craps and roulette. The casino also offers other unique variations of traditional table games like crisscross poker and pai gow tiles. Players looking for the ultimate poker experience can head to the poker room to play in tournaments or cash games.
In addition to its extensive gaming options, Foxwoods Resort Casino also offers a range of dining options and entertainment experiences for visitors. So whether you're a seasoned gambler or just looking for fun on your next vacation, Foxwoods is worth checking out.
Entertainment
Foxwoods is the ultimate entertainment destination, offering a variety of shows, concerts and nightlife that will leave you wanting more. With multiple venues like the Great Cedar Showroom and the Premier Theater, something exciting is always happening at Foxwoods.
Shrine Nightclub is the place to be if you're looking for a night out with friends or to dance the night away. Voted one of the top nightclubs in America by Nightclub & Bar Magazine, it boasts an impressive sound system and state-of-the-art lighting to make you feel like a VIP. If you prefer a more relaxed atmosphere, try the Live@Atrium Bar & Lounge.
Lastly, don't forget about High Rollers Luxury Lanes & Sports Lounge for some friendly competition over bowling paired with delicious food and drinks. At Foxwoods Resort Casino, there's never a dull moment regarding entertainment options!
Dining
Dining at Foxwoods is truly an experience for every taste bud. With over 30 dining options, guests can explore a variety of cuisines and dining atmospheres. There is the award-winning restaurant David Burke Prime for those who love steak. Visitors can indulge in handpicked dry-aged meats and other delicacies like their signature Smoking Seafood Tower.
For those looking for something more casual, there are options like Guy Fieri's Kitchen + Bar or Junior's Restaurant, which offer classic American dishes and desserts. And for those who want to try something new and exotic, Red Lantern is an Asian-inspired restaurant serving flavorful dishes like maki rolls and red curry chicken.
Overall, the diverse selection of dining options at Foxwoods Resort Casino ensures that every guest will find something delicious to satisfy their cravings. Whether it's fine dining or casual eats, guests will surely have a memorable culinary experience during their stay.
If you don't mind venturing out of the resort, you'll also find top restaurants in Mystic, CT, less than a half-hour drive away.
Accommodations
Guests are in for a treat regarding accommodations at Foxwoods Resort Casino. The resort boasts luxurious hotels and spas that offer some of the best amenities and services in the area. One such hotel is the Grand Pequot Tower, featuring over 700 rooms and suites that exude elegance and comfort. The guest rooms have plush bedding, high-speed internet, flat-screen TVs, and mini-fridges. The Fox Tower and Great Cedar Hotel are other options at the resort.
The spa at Foxwoods also offers a range of rejuvenating treatments to help guests unwind after gaming or exploring local attractions. With its tranquil atmosphere and professional staff, the spa is an oasis of relaxation that pampers guests from head to toe. Some treatments include massages, facials, body wraps, manicures/pedicures, and more.
Shopping
The Tanger Outlets within the resort complex is the ultimate shopping destination. With over 80 designer and brand-name stores, shoppers can find everything from high-end fashion to trendy accessories and home decor. Whether searching for the perfect outfit or updating your wardrobe with the latest styles, these outlet stores have something for all tastes and budgets.
If you need a break from shopping, there are several dining options available to choose from. Grab a quick bite at one of the fast food options or sit down for a meal at Johnny Rockets Foxwoods.
Fun activities
Although Foxwoods Resort Casino is known for its world-class gaming and entertainment, plenty of fun activities are available for those seeking a break from the casino floor. From ice skating to karting, there's something for everyone at Foxwoods.
Ice skating is a great way to enjoy the winter weather during your stay from October to March. The resort's outdoor rink offers public skating sessions with skate rentals. If you want a place to stay warm, you can rent an igloo or hang out by one of the fire pits.
Bowling is another classic activity that never goes out of style. With 20 lanes available, guests can enjoy a game or two with friends or family at the High Rollers Luxury Lanes & Sports Lounge.
For those seeking more adrenaline-pumping experiences, Foxwoods has karting, axe throwing and zipline adventures. The indoor kart track features plenty of elevation changes and hairpin turns for a high-speed rush. There are also six lanes of axe games within the karting area. Meanwhile, the Highflyer Zipline offers breathtaking views from 350 feet above the ground.
The kids will also enjoy the Treehouse Arcade. It's a fun time for the whole family to earn points towards cool prizes. There are also the XD Dark Ride and Hologat virtual reality attractions for people of all ages.
A Great Wolf Lodge indoor water park is currently being built at the resort and is scheduled to open in Spring 2025. This will make Foxwoods a more family-friendly destination to escape in the winter when it's too cold to enjoy the Southern New England beaches.
Reasons to visit Foxwoods Resort Casino
Foxwoods Resort Casino is truly a one-stop destination for excitement. With its vast array of gaming options, luxurious accommodations, world-class entertainment, and delectable dining offerings, this iconic resort has something for everyone. Whether you are looking for high-stakes gaming action traveling alone or a fun-filled getaway with friends or family, Foxwoods has it all.
One of the most impressive features is its large collection of slot machines and table games. From classic favorites like blackjack and roulette to cutting-edge slots with massive jackpots, there is no shortage of gaming options here. The resort's luxurious hotel rooms and suites also provide a comfortable place to rest after an exciting day on the casino floor.
Of course, no visit to Foxwoods would be complete without taking in one of the many world-class shows offered throughout the year. From top musical acts to stand-up comedy shows and more, there is always something entertaining happening at this resort. Look no further than Foxwoods Resort Casino if you're looking for an exciting vacation destination that provides nonstop entertainment from start to finish.
Foxwoods or Mohegan Sun?
While these two casinos are both in Connecticut, there are differences between the two. If you are deciding which one to visit or which one to visit first, see Nancy Monson's article, Foxwoods or Mohegan Sun?
---
IF YOU GO
Foxwoods Resort Casino is located in Southern New England, an easy drive from anywhere in the Northeast.
It's just two and a half hours from New York City and less than two hours from Boston.
You'll find some of America's best beaches in the northeast are not far away. It's also a short drive from Mystic, CT, named the fourth-best summer destination in 2023 by USA Today.
---
Lisa MarcAurele is a blogger and cookbook author based in Connecticut. She created Little Bit Recipes to help people save money by minimizing leftovers when cooking for one or two people. Lisa enjoys knitting and taking scenic day trips around New England.
This article originally appeared on Daily Life Travels.
---
Also on More Time To Travel: