First Time at the Met: Enjoying the Metropolitan Opera at Lincoln Center
Even the lobby of the Metropolitan Opera House at Lincoln Center in New York City is built to impress. Sky-high ceilings, opulent red and gold décor, and glittering crystal chandeliers signal that you've arrived at a special sanctum.
The moving chandeliers in the auditorium signal that the performance at the Met is about to begin:
Defined loosely, traveling entails taking a trip to another place for pleasure.
When we're home, we often take the opportunity to "travel," exploring all there is to see and experience nearby, in our own Westchester County or nearby New York City. Admittedly, we often miss gems right under our noses that are on the bucket lists of people from around the world.
A special invitation
When Viking Cruises invited us to attend a performance of Aida at the Met, I have to admit that I was ambivalent: I felt a mix of excitement about the prospect of attending a live opera for the first time—tempered by a tinge of intimidation, somewhat akin to the feeling of traveling to a foreign and exotic land.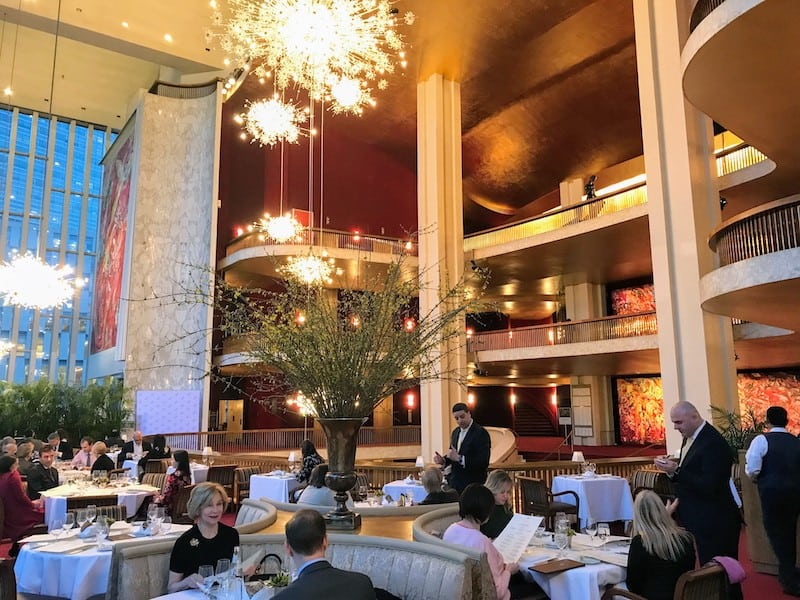 What did an inveterate traveler like me have to worry about? Well, I was concerned about not understanding the Italian-language opera. Although I'm quite skilled in speaking restaurant Italian, asking for the restroom and soliciting directions, it's downhill from there.
Also, I worried that opera might pose a cultural barrier. Would I be able to relate to a story as old as time presented in a way that was so different than the entertainment I usually enjoy?
Opera for Dummies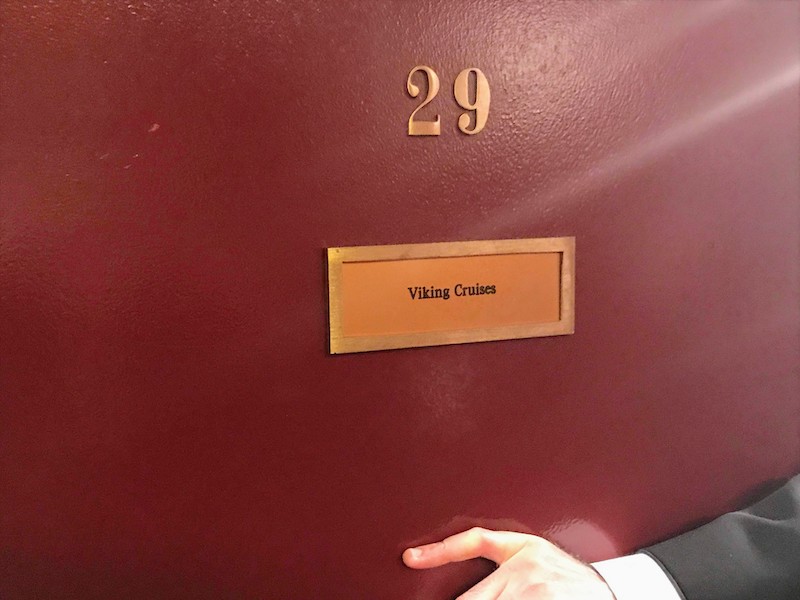 Turns out that my first opera was an incredible experience, aided and abetted by the English translation on the small screen on the seat back in front of me. To read the libretto in English (or a host of other languages), all I had to do was press the little red button. And it turned out that I probably didn't even need to know the precise words.
This was a very special performance of Aida because Placido Domingo was conducting. Even more noteworthy, perhaps, this was the last time this particular version of Aida, which had run at the Met for 31 years, would be performed.
The performance
Set in ancient Egypt during the time of the pharaohs, Aida has four acts (with two intermissions) that depict a dramatic love triangle. The production includes opera performers, dancers, choruses, a symphonic orchestra and live animals.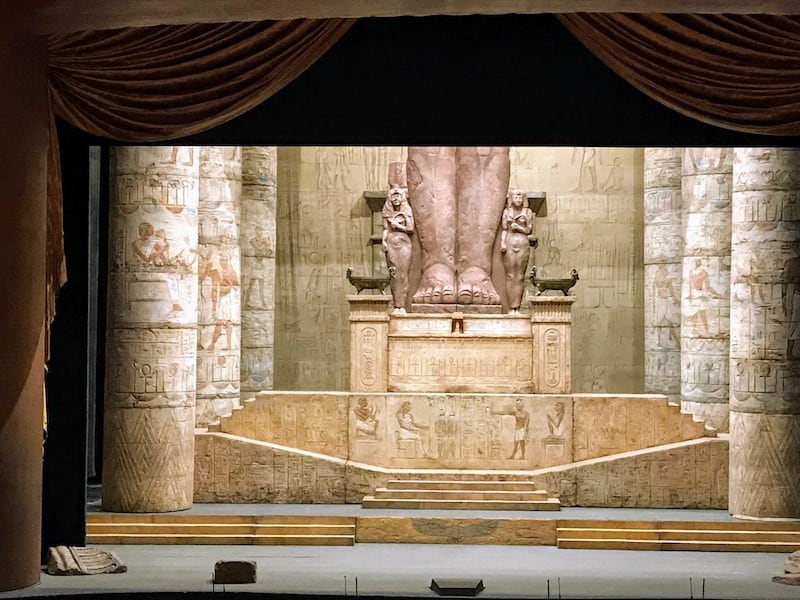 As it turned out, the story was easy to understand as was the passion conveyed by the voices of the singers. The visually stunning set (which changed several times during the performance) and spectacular costuming were icings on the cake.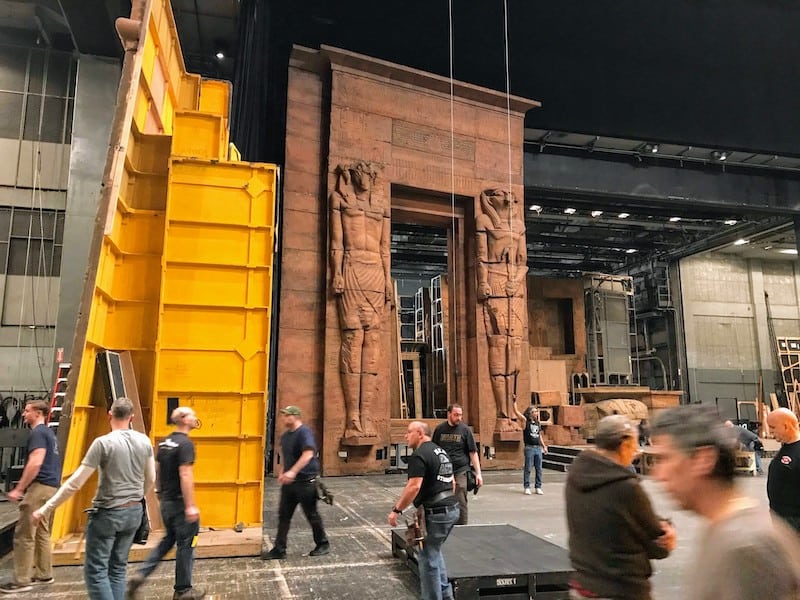 A review in the New York Times (which I had dutifully read in preparation for my first time at the Met) noted that one of the reasons this epic version of Aida was being tabled was because of its two-intermission format, which made it too long for some operagoers. It didn't feel that way to me.
Learning to love opera
Walking through the opera house, you notice all the plaques acknowledging corporate and private donors. The program noted that this particular production of Aida was made possible through a gift from Mrs. Donald D. Harrington and Viking Cruise. Viking's partnership with the Met builds upon its commitment to support cultural programming.
When I did some research on Mrs. Harrington, her 1998 obituary in the New York Times noted that her $30 million contribution to the Metropolitan Opera made her the institution's largest individual donor. In fact, the auditorium was dedicated in her name.
The obituary went on in very simple terms that resonated with my own experience:
"Grand opera was her passion, Mrs. Harrington once told an interviewer from Town and Country magazine. "It's all there — beautiful sets, great costumes, great music," she said. "What more could you want?"
My first time at the Met was another reminder of the importance of expanding one's world and taking small risks wherever you travel.
---
A scene from Act IV of Aida on YouTube:
---
IF YOU GO
---
A few tips for first-timers at the Met:
Be sure to activate the screen with titles in your own language. It's on the seatback in front of you.
Dress during a weeknight performance ranged from business casual to very elegant.
No matter how good your seat, consider bringing "opera glasses." That's what they're for.
Exercise caution: Opera may be addictive.


---