Tips for Finding Birds on Safari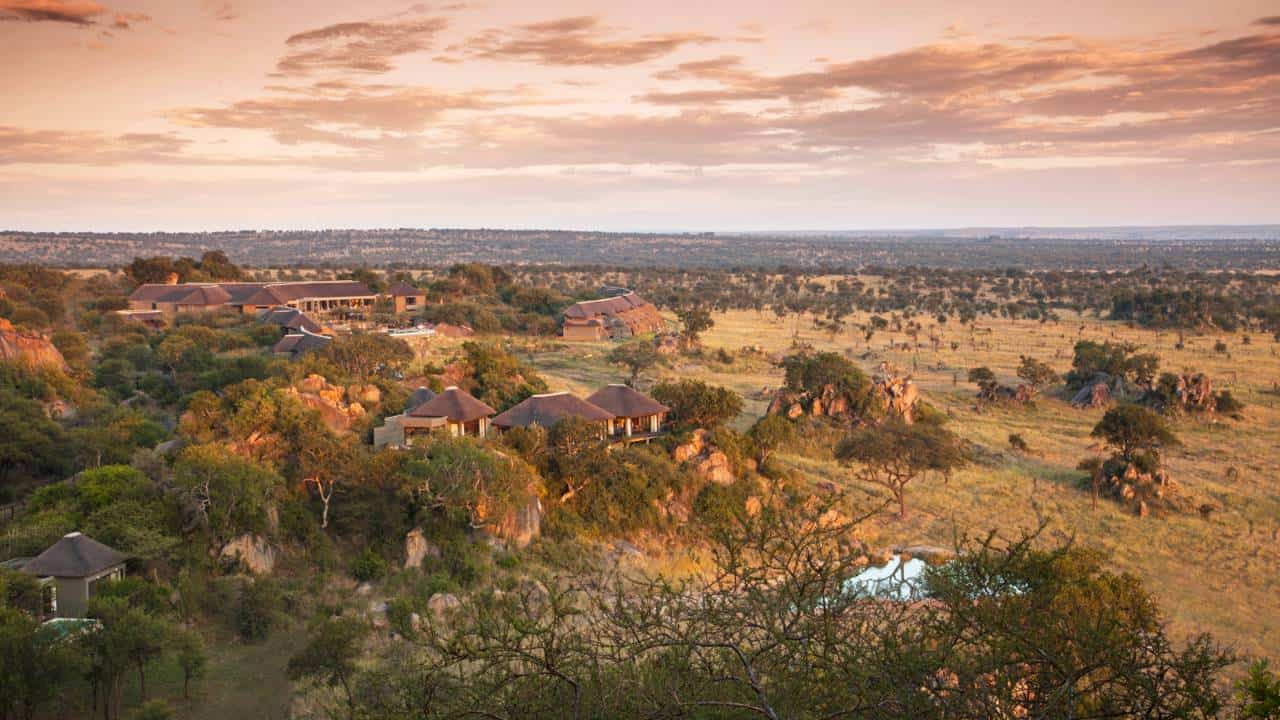 They are harder to spot than a herd of elephants–but finding birds on safari can yield much of the same excitement.
Anyone embarking on a safari tends to think about animals, big ones. Yet during our recent African safari with Micato Safaris, one of the nice surprises was to find out that the savanna was also home to hundreds of species of beautiful birds, both residents and migrants.
In fact, Serengeti National Park in Tanzania is a center of avian biodiversity, considered to be one of the most important bird habitats in East Africa: The UNESCO World Heritage Site is home to more than 1300 birds of some 500 species.
When big game aren't distracting them, many visitors take the time to notice the birds around them. Here are some tips from Four Seasons Safari Lodge for sighting birds on safari:
They can be found anytime, anywhere—on bush drives, on the grounds of the lodge, and even from the balcony of your room.
A good pair of binoculars will help you find them. The Lodge recommends a 8×32 pair or the slightly heavier 10×42 version.
You'll be able to sight different types of birds during a morning walk along the boardwalks of the Lodge. (Many feed on the ornamental flowers.)
Check out nearby ponds for water birds that come to drink.
At dusk, different birds come out than during the day. No less than five different types of owls that will be your neighbors around the Lodge.
The different habitats you traverse during game drives will allow you to see other bird species.
Check out wooded areas, especially those near rivers and fruit trees, to find birds perched in the trees above.
Look for birds in flight, descending through the air in pursuit of prey.
In the open savanna, keep an eye out for large hawks, vultures and eagles.
In the Serengeti plains, granite outcrops called kopjes (that have been pushed up from the ground by volcanic activity) are home to different plants and animals. Many birds fly above them, feeding on aerial insects.
Especially after rains, you may find water birds near ponds and swamps across the plains.
Bird-watching in the Serengeti is somewhat seasonal and varies, too, based on the rains.
For example, water birds are migratory, appearing from October to March.
Because of their size, speed, and adaptation to their habitats, it isn't easy to capture pictures of birds but Jerry (my husband/photographer) did a pretty good job.
Having a camera with good optical zoom may reduce the need for binoculars, and allow you to capture the birds you see in a more permanent way so you can share their pictures with family and friends!
The gallery below has a few of the many bird photos we were able to take on safari. These pictures were taken at three of the camps where we stayed: Olare Kempinksi and Mahali Mzuri, both in the Maasai Mara Game Preserve, and at the Four Season Safari Lodge in Serengeti National Park.
---