Easter in Italy: What To Expect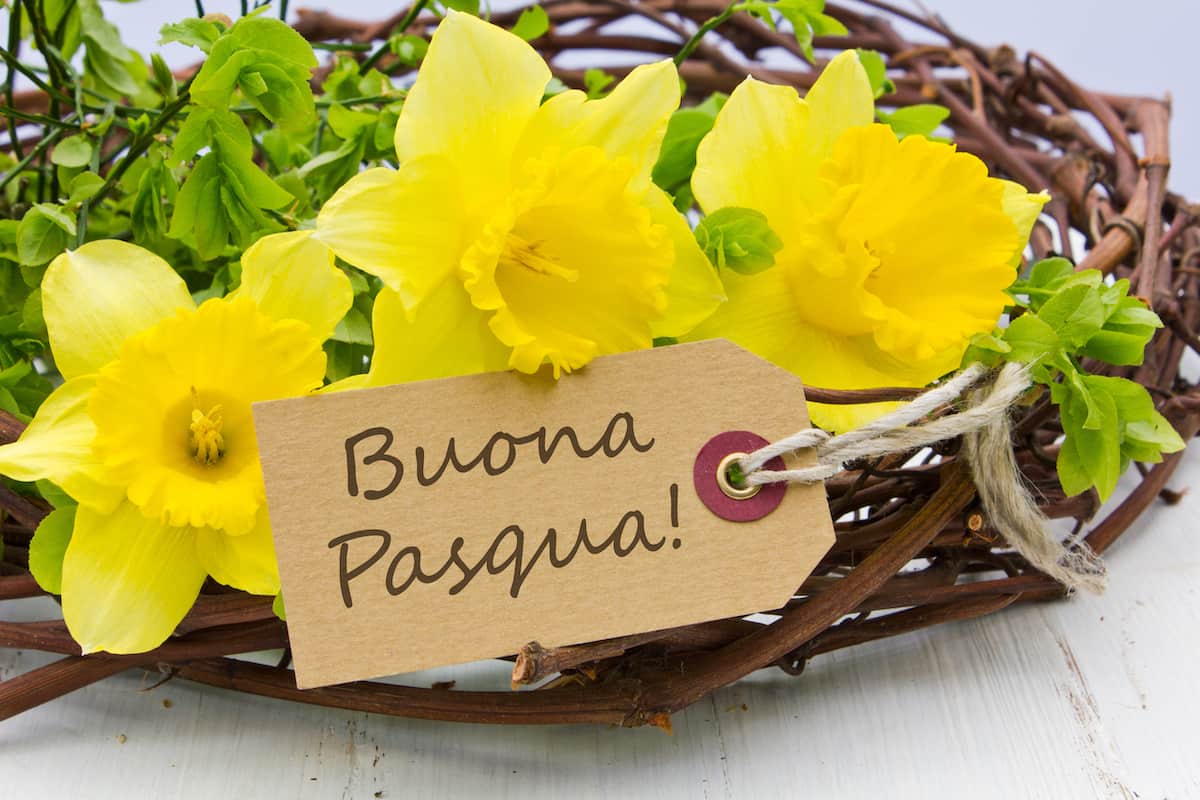 Travelers to Italy, especially families, often find themselves spending Easter in Italy. That's because the holiday always coincides with school calendars when children and teens are off from school for spring break.
Easter Day
This year, Easter Sunday (La Pasqua) falls on April 9, 2023, the same date as it does in the U.S. It is a public holiday when almost everything is closed.
Easter Monday
Similar to some 116 other countries around the world, Italy celebrates Easter Monday the very next day, which is also a public holiday. Easter Monday falls on April 10th this year.
Easter Monday is called Pasquetta (Little Easter) in Italy. Banks, post offices and most schools are closed, and many businesses close or adjust their hours.
Public transportation schedules are often modified over the Easter weekend as well.
Easter weekend
The extended Easter weekend allows Italians time off to be with family and friends.
Shopkeepers and restaurant owners take advantage of the long Easter weekend to "fare il ponte." This Italian expression translates as "to make a bridge." On this public holiday and others shopkeepers and other workers may even add additional days to a public holiday to extend their time off.
Is Easter a good time to visit Italy?
With a few caveats, April can be one of the best times of the year to visit Italy.
Pleasant weather
Although there is always the possibility of rain, the temperature isn't likely to be too hot or too cold.
Of course, there is some variability in weather depending on where you're headed. if you're visiting regions in northern Italy, there could even be a chance of snow. In southern Italy, water temperatures are likely to be too chilly for swimming and many beach resorts will still not have opened for the season.
Yet overall, spring and fall are both the most pleasant times of year to visit Italy. If you are lucky, the weather can be near perfect.
Fewer crowds
Another important plus for spring travel to Italy: Spring is a shoulder season so there are fewer crowds at tourist attractions in large, densely populated cities and fewer queues at popular museums and attractions.
However, the Easter holidays, per se, tend to attract an influx of visitors during the weeks immediately preceding and following Easter Sunday.
Spring flowers, fruits, and vegetables
In many areas of the country, flowers are beginning to bloom. And because much of Italian cuisine is driven by the seasons, you'll arrive just in time to savor the spring bounty of vegetables and fruits eaten at home and appearing on restaurant menus.
Holiday traditions
Easter in Italy offers travelers a truly unique opportunity to observe and participate in religious processions, parades, festivals, and other cultural traditions, and to enjoy some special foods associated with the holiday.
You'll have no trouble finding a special Easter mass in churches across every city and small town from north to south, although many Easter traditions, including religious ones, vary from place to place.
What are the drawbacks to visiting Italy during Easter?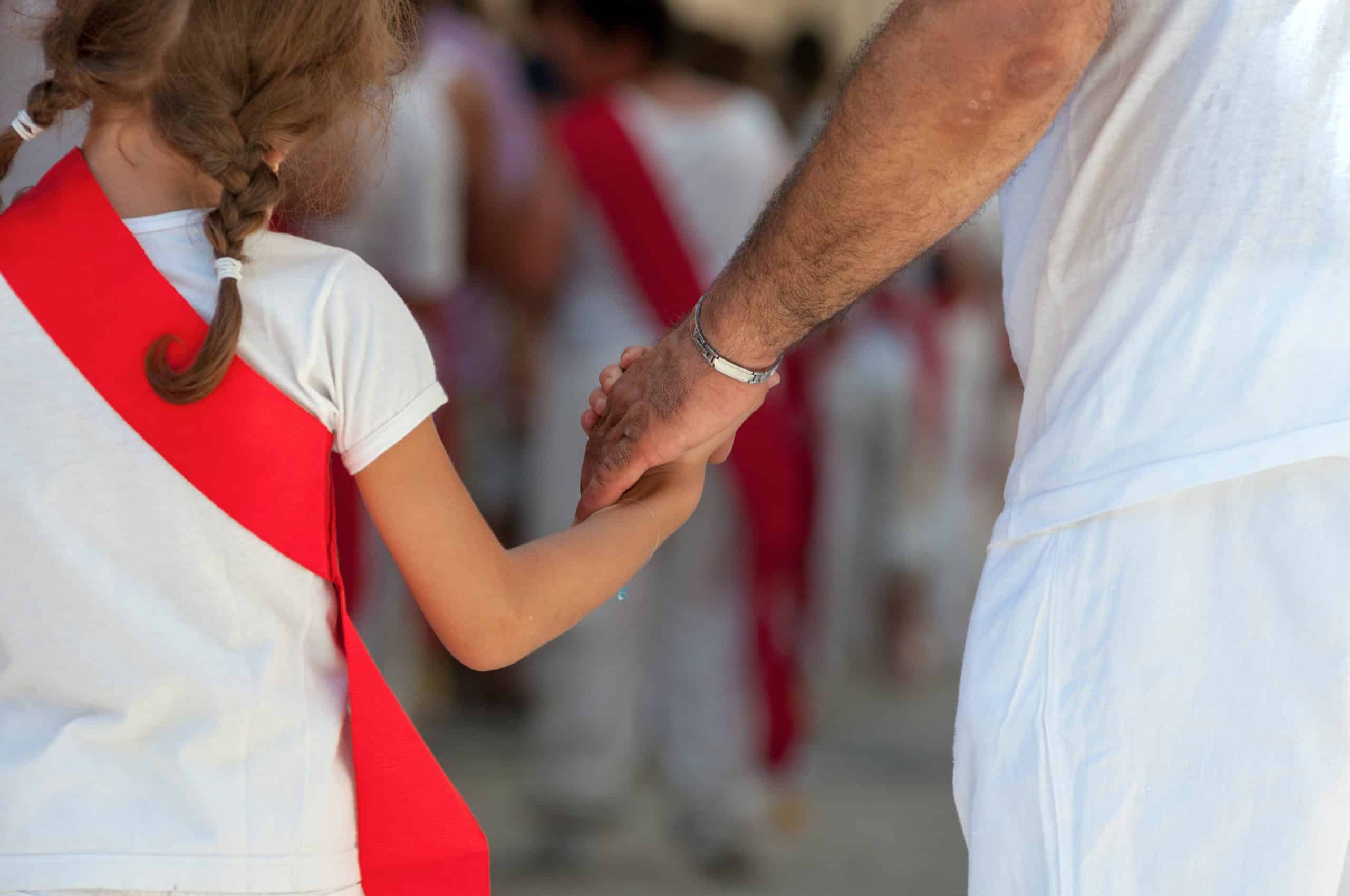 A visit to Italy during the Easter holiday may pose certain inconveniences:
As mentioned previously, a number of shops and restaurants may be closed on both Sunday and Monday.
By no means does this mean you won't eat, or that you won't eat well. Most restaurants remain open. But it's prudent to make reservations in advance because you'll be competing for a place at the table with many Italians and other visitors who will also be celebrating Easter.
Most major museums are open on Easter weekend but always check ahead to be sure of their opening hours. Of course, the Vatican museums are closed on both of these holy days.
As might be the case during any holiday at home, you may run into more traffic than usual with the arrival of visitors and locals traveling the roads to be with family and friends. During the Easter holiday, people tend to flock to Italy's most popular tourist destinations, like Rome, Florence and Venice.
You may encounter crowds lining streets for parades or long religious processions on Good Friday and Holy Saturday (the Friday and Saturday before Easter Sunday). Participants in many of these processions are dressed in traditional robes, carrying large statues of Jesus and the Virgin Mary.
Most of these drawbacks are minor inconveniences that will be far outweighed by the beautiful weather, spring foods and festivities, and unique opportunities to witness and participate in Italian Easter traditions.
Easter traditions: Special regional and local celebrations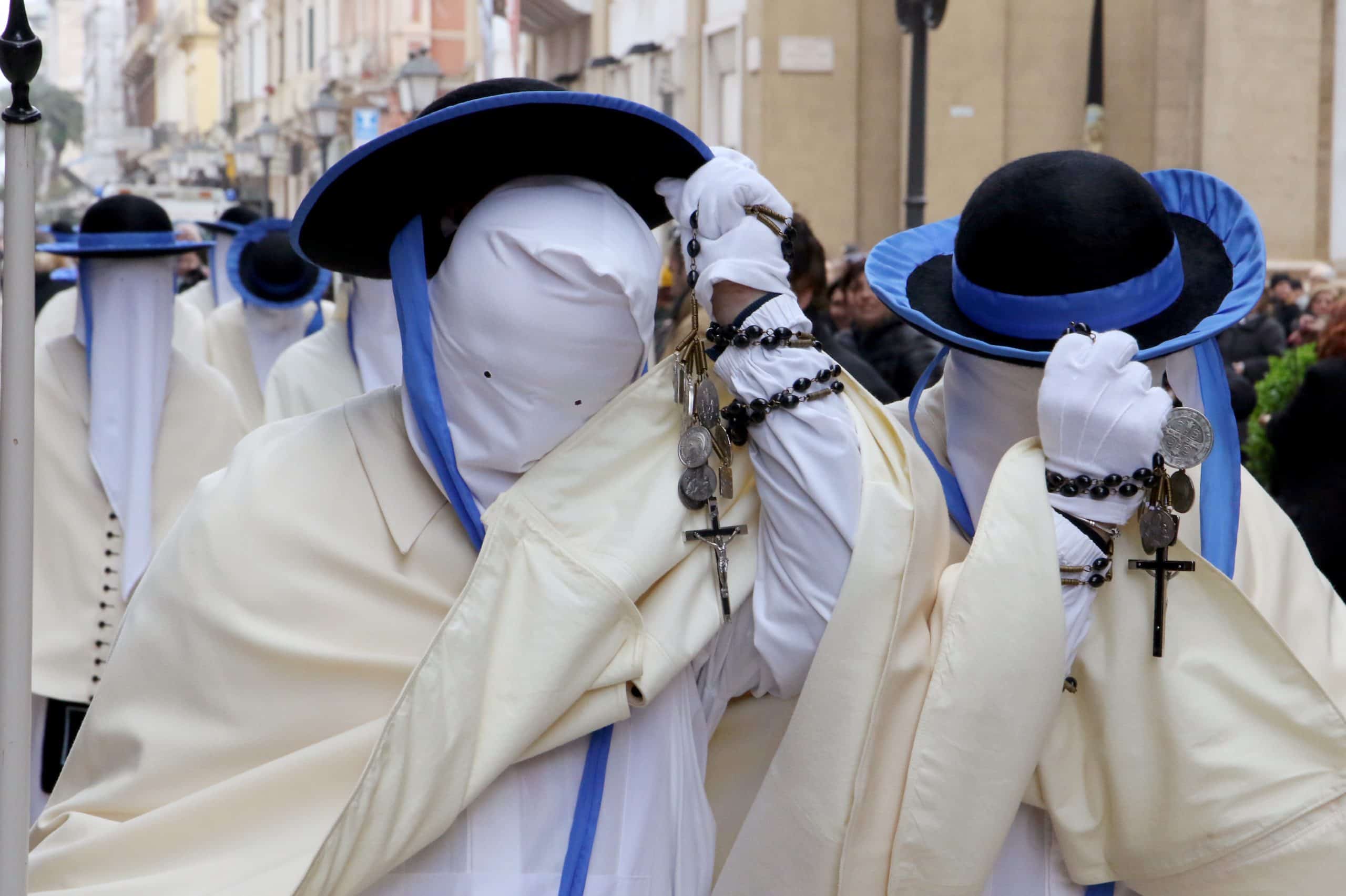 Whether you're religious or not, visitors arriving during the Easter holiday will want to check with city or regional tourism offices to find out about the respective traditions and celebrations at their destination(s).
It's hard not to get caught up in the magic of Easter church bells, costumes, music, confetti, and streamers.
These are but a few examples of some of the special Italian Easter traditions:
Scoppio del Carro

(literally the explosion of the cart) is an Easter

tradition in

Florence

that dates back to the 11th century. At 11 AM, right after Easter Sunday mass, white oxen pull the cart from S.S. Apostoli to the cathedral of Santa Maria del Fiore.

At the end, a

colombina

(a rocket shaped like a dove) is launched, signifying a good harvest and a prosperous year.
In

Rome

, the Pope offers a solemn papal address, Urbi et Orbi (Latin for, to the city and

the world). This special blessing is reserved for Easter, Christmas and the proclamation of a new Pope. Afterward, a procession with the Resurrected Christ is carried through the streets.
Easter traditions in Sicily

include the "Misteri" parade in

Erici.

In this procession, four 18th-century statues depicting the passion of Christ are carried through the streets, starting at the church of San Giuliano.
In

Trapani

(also in Sicily), the 400-year-old

Misteri di Trapani

(procession of the Mysteries) takes place on Good Friday, lasting 24 hours. The procession includes 20 sculptures representing the passion and death of Christ.
In

Calabria

, many municipalities in the province of Reggio Calabria celebrate

Affruntata. It is a procession and

a theatrical representation of the resurrection, with participants carrying sacred statues of the Virgin Mary, Saint John and Christ Resurrected on their shoulders.
On Easter Monday in

Venice

, the

Doge of Venice leads a procession

from the Basilica of San Marco to the convent of San Zaccaria, wearing golden robes, slippers and a scepter.
People in Bormio (in the Lombardy region) look forward to the Pasquali parade. On Easter Day, religious-themed floats carried shoulder-high along the Via Roma.
The Fiera dell'Angelo (the Angel Fair), a tradition that began in 1511, is celebrated in Milan on Easter Monday. Not limited to flowers and plants, the fair also showcases regional gastronomy and handicrafts.
Easter Foods
In a food-centric country like Italy, it's not surprising that a number of culinary traditions are also associated with the Easter holidays.
This may be especially so because the Easter holiday coincides with the end of Lent, when Christians have fasted or abstained from their favorite foods such as chocolate, other sweets, alcohol or coffee.
On Easter Sunday, many Italians gather at home for a large family feast featuring soup, risotto or pasta, lamb or capretta (roast kid goat), boiled eggs, the bounty of spring vegetables, cakes and pastries, sweets and wine.
[See recipe on La Cucina for Torta Pasqualina (Italian Easter Pie).]
At Easter, eggs are symbolic of life, renewal and fertility; the lamb represents new birth and the shepherd. In some places, parishioners bring boiled or chocolate eggs to be blessed at the Sunday mass.
An excellent article written by The Roman Food Tour offers examples of many regional Italian Easter foods. Visitors to Italy will be able to find many of the same dishes on restaurant menus.
Before getting together for the Easter Sunday meal, one or more family members will likely make an early morning run to a nearby bakery to purchase the ubiquitous Easter cakes and pastries like the dove-shaped Colomba di Pasqua or Pane di Pasqua (Easter bread) that are typical of this season. For this reason, you can expect to find many bakeries in Italy open on Easter Sunday morning.
Read more about Colomba Easter bread.
On Easter Monday, many Italians head to parks or the countryside to enjoy Easter leftovers and wine at picnics with friends.
Italian-American Sabrina Hebert, part of Italian chocolatier Baratti & Milano's U.S. team, was born on a farm in Calabria. "Most of our holidays in the south of Italy were based on traditional feasts as opposed to the Easter activities that are popular in the U.S. (such as Easter egg hunts and Easter bunnies)," she explains.
Easter gift traditions in Italy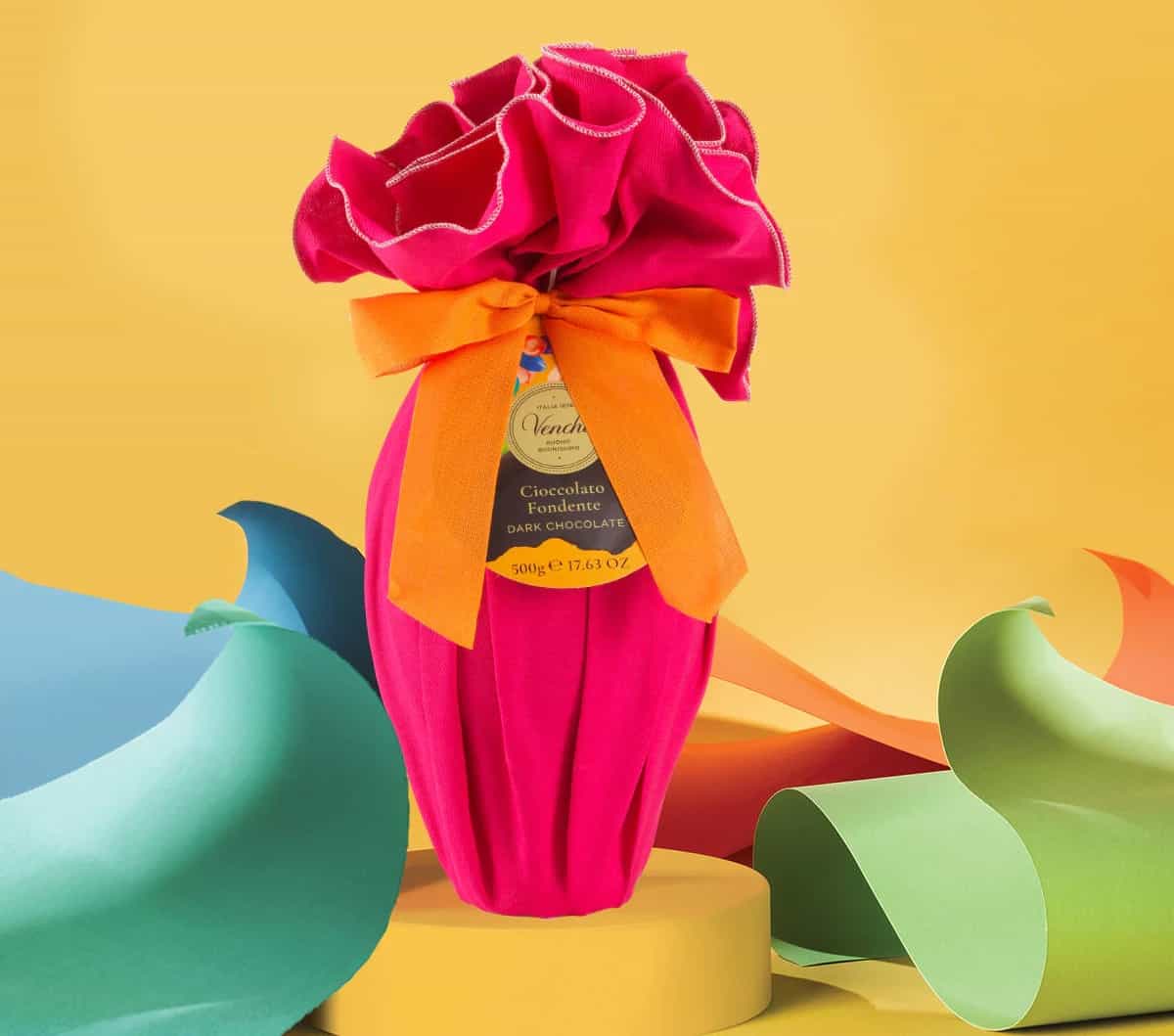 In Italy, chocolate eggs (uova di Pasqua) are often the most popular gift, especially among sweet lovers, children and adults alike. Some of the eggs are solid, others are hollow and filled with a small toy or other surprises inside.
In some bespoke chocolate shops in Italy, customers can bring their own "surprise" (which might even be a piece of jewelry) to be embedded between the two halves of the chocolate egg.
The chocolate eggs are often elegantly packaged in colored foil, suitable for gift-giving on Easter Day. "The artisan chocolate Easter egg is a centuries-old symbol of all-Italian beauty dating back to the Middle Ages, a symbol of excellence at Easter," says Hebert.
Colomba is another gift-giving favorite. Made in the shape of a dove, symbolizing hope, with a dough of flour, eggs, butter and yeast, the sweet bread is similar to the Panettone Italians enjoy at Christmas and New Year's. Because the "bread" is sweet, almost cake-like, it's often enjoyed as a dessert with a glass of wine.
The differences between Panettone and Colomba are the latter's dove-like rather than round shape and the substitution of candied orange peel for the raisins used in Panettone.
---
This post may contain affiliate links. This means that I may receive compensation if you click a link, at no additional cost to you. For more information, please read my privacy and disclosure policies at the end of this page.
---
Sweet Easter traditions to be enjoyed at home
If you aren't able to make it to Italy, there are still ways to celebrate the holiday at home, Italian style. Here are some examples of Colomba sweet breads, a traditional recipe for Easter loaf, and delicious Italian chocolate eggs that can all be found online.
Olivieri 1882 Colomba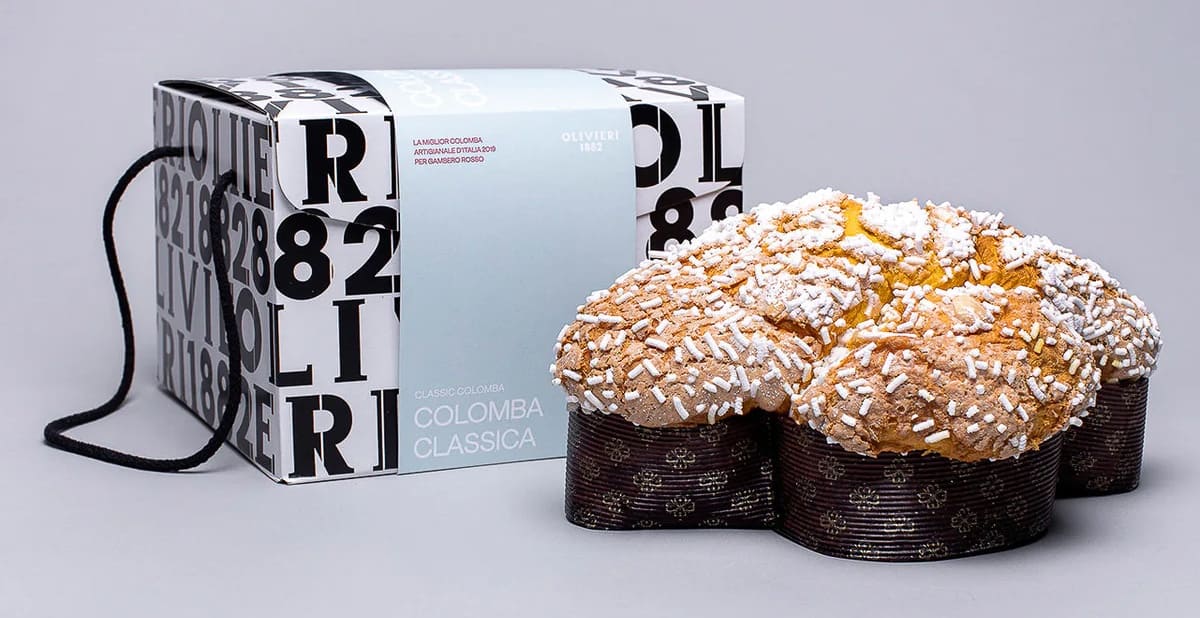 Olivieri 1882 has been recognized for its quality by Gambero Rosso, one of the most important food and wine magazines in Italy. Based in Arzignano, in the Veneto region, this artisanal Italian baker has been making breads and cakes for more than 130 years.
Their Colomba includes the classic version (topped with a sugar glaze and sliced almonds) as well as variations with chocolate, lemon and vanilla, peach and others.
SEE IT ON THE OLIVIERI 1882 WEBSITE
---
Loison Columba Cakes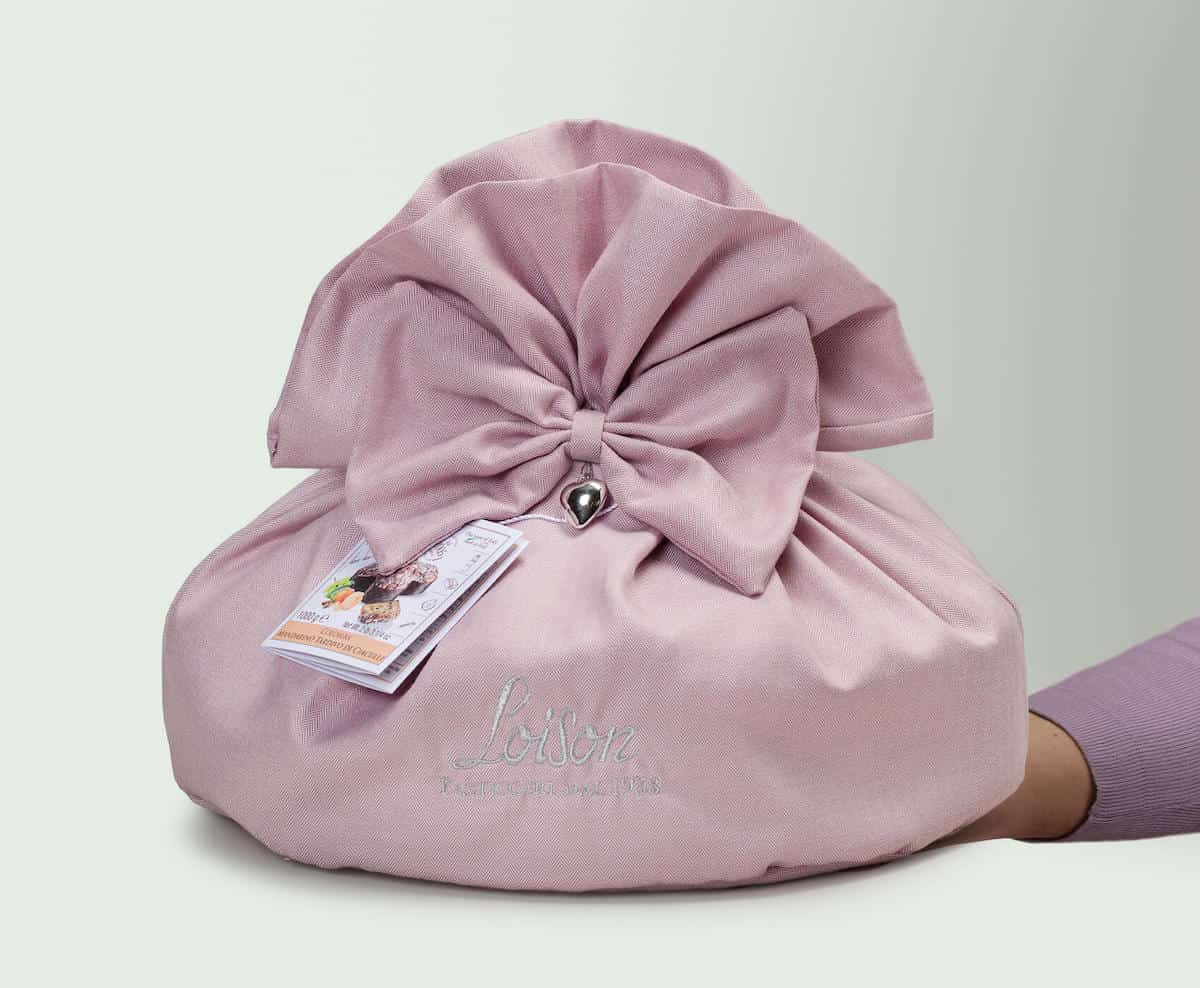 Based in Costabissara, Veneto, this three-generation family business produces a full line of Colombe. The varieties include cakes using such aromatics as mandarin from Ciaculli, figs from Calabria, and single-origin chocolate from South America.
---
Sant Ambroeus Classic Columba
The Sant Ambroeus brand dates back to 1936 when two pastry chefs opened a cafe in Milan, steps from La Scala. Since then, the firm has become an international hospitality group with cafes/boutiques in New York City, Southampton, and Palm Beach.
Sant Ambroeus Columba has been made by the same family for over three generations. This classic version is enriched with fruits and candied orange peel and covered in hazelnut glaze, with sugar grains and whole almonds.
---
Muzzi Classic Colomba in Gift Box
The Tomasso Muzzi pastry shop first opened in Foligno, in the region of Umbria, in 1795. Since that time, the company continues to bake high-quality Italian pastries, cookies, cakes, and special holiday breads, like Colomba.
We love the classic gift box that comes with this one.
---
Bonifanti Chocolate Chip Columba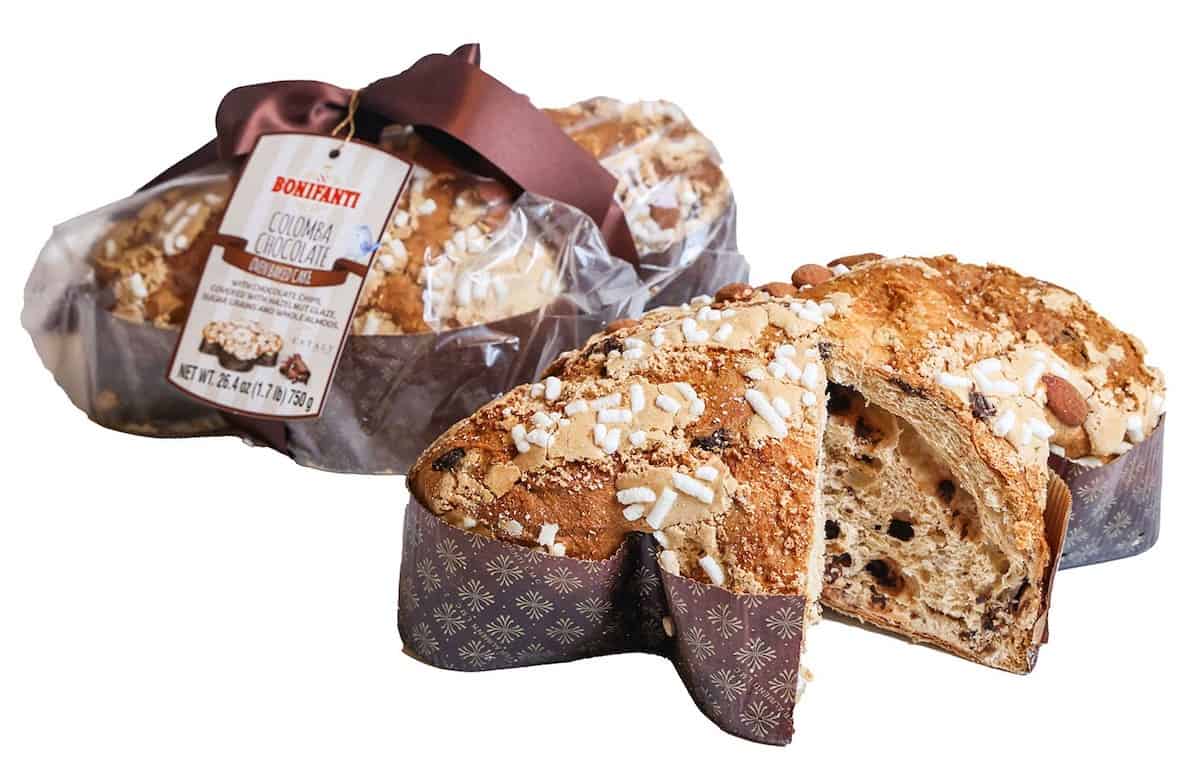 Vincenz Bonifanti has been creating Colombe since 1932. The bakery is in a shop in the center of Villafranca, a small town in Piedmont.
This Easter cake has delicious local chocolate chips that add even more sweetness to the treat.
---
Pagnotta Pasquale
Sarasina is a tiny village in the Appenine Mountains, located near Cesena in Emilia Romagna. On the two Sundays preceding Easter, the town celebrates a Sagra della Pagnotta Pasquale (Easter Loaf Festival).
For centuries, Pagnotta Pasquale (Easter loaf) has been the traditional dessert, served after a meal of salsiccia matta (crazy sausage) and rustic guscioni (stuffed piadina bread). The ancient Easter loaf recipe handed down over generations still remains popular tradition today. Now you can taste it at home.
---
Baratti & Milano Chocolate Eggs
Founded in Turin in 1858, Baratti & Milano was named the "Chocolate of the Royal House of Savoy" because of its superior quality.
The company's Easter eggs, which can be found in Italian shops and online, have different recipes: the Gianduja and Extra Dark Nocciolato characterized by the presence of 200 or more whole Piedmontese hazelnuts set in chocolate; The Almond with Gianduja chocolate that wraps Sicilian almonds; 70% extra bitter dark chocolate, with the best cocoa selected at the origin; Double-layer Cremino Egg in the Gianduja chocolate with hazelnut cream and dark Gianduja chocolate with hazelnut cream.
All specialty Easter eggs are gluten-free.
SEE BARATTI & MILANO EASTER COLLECTION
---
Venchi Easter Eggs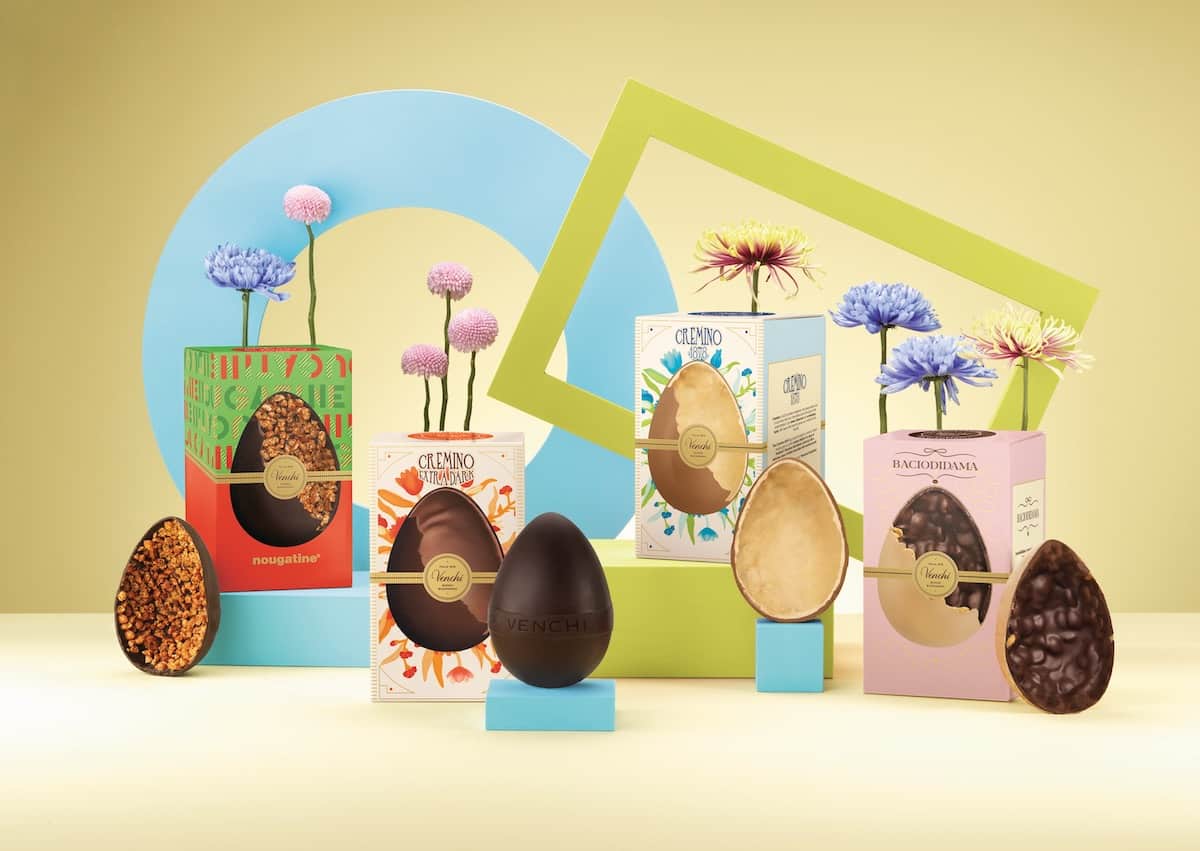 Venchi chocolates are made in Piedmont, the region that is Italy's leading confectionary producer. The company prides itself on sourcing the best possible cocoa, and all of the recipes rely on 100% natural, gluten-free ingredients made without palm oil.
Venchi's handcrafted chocolate eggs are a beloved Easter tradition, made with the finest natural ingredients. Choose from classic milk chocolate, rich dark chocolate, or creamy white chocolate among a wide selection of classic eggs, gourmet eggs, mini-eggs, chocolate animals, and Easter gift packs.
You can purchase the eggs online or at one of the Venchi boutiques in New York, New Jersey and Washington, DC.
---
READ MORE
Other ideas about celebrating Easter in Italy from the Italian National Tourist Office.
---
Save to Pinterest!!
---