Cherif: TV Series Takes Viewers on Virtual Trip to Lyon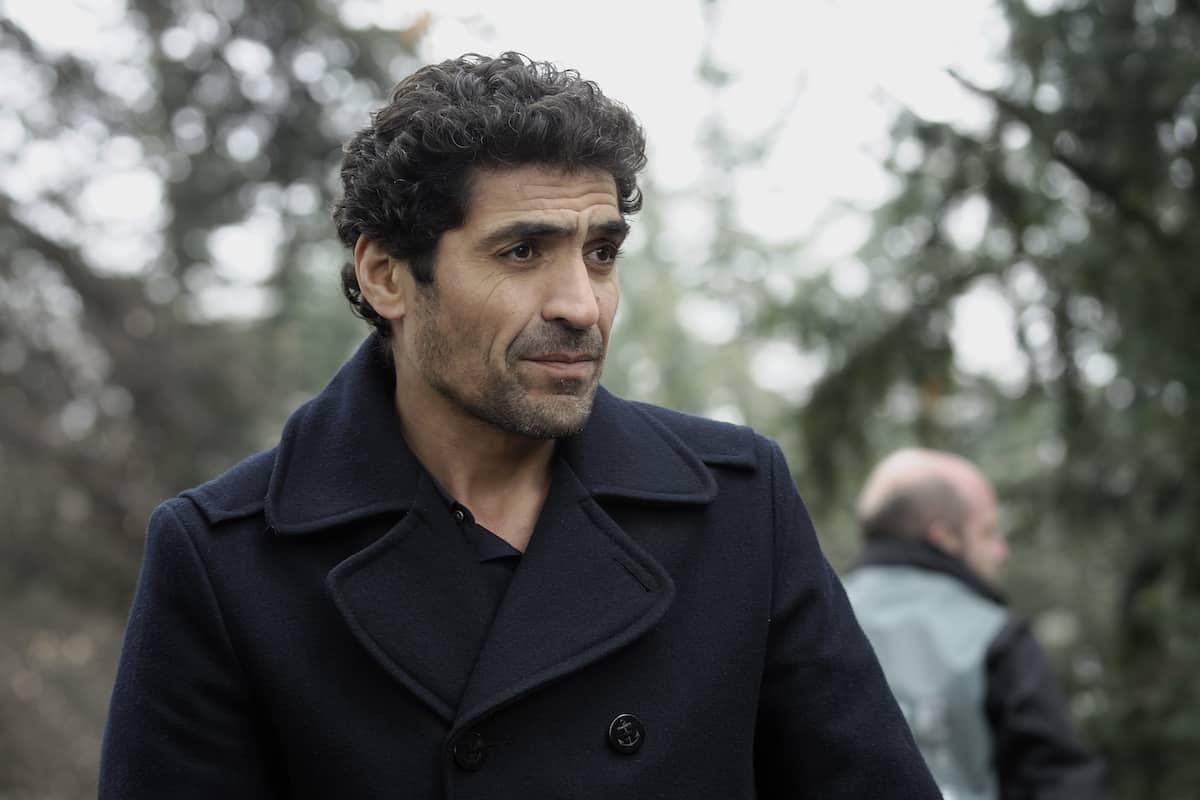 The character who plays the charming lead on the French mystery series, Cherif, breaks the mold.
He's more than unconventional: Lyonnaise detective Kader Cherif (played by Abdelhafid Metalsi) would be better described as unorthodox and unpredictable—but always with a rather magnetic smile that disarms those around him.
The boundaries between the 46-year-old detective's personal and work life are fluid: He lives in an unpretentious ground floor flat directly across the street from the police station, often using his apartment to interview witnesses and suspects over a cup of mint tea. He's been seen brushing his teeth in the public water fountain outside the station on his way to work, and drives an old 1981 Peugeot that looks like it's been in too many car chases.
Ethnically Arab, French-Algerian Captain Cherif shares custody of his 14-year old daughter, Sarah (played by Meleze Bouzid) with his ex-wife who is Jewish; their separation is rife with conflict. Either his ex- or his daughter often shows up unexpectedly at the precinct to resolve some family problem.
He receives constant calls from his own doting mother who provides meals for him in leftover containers. He seems to be on call 24/7 to solve a local murder or disappearance.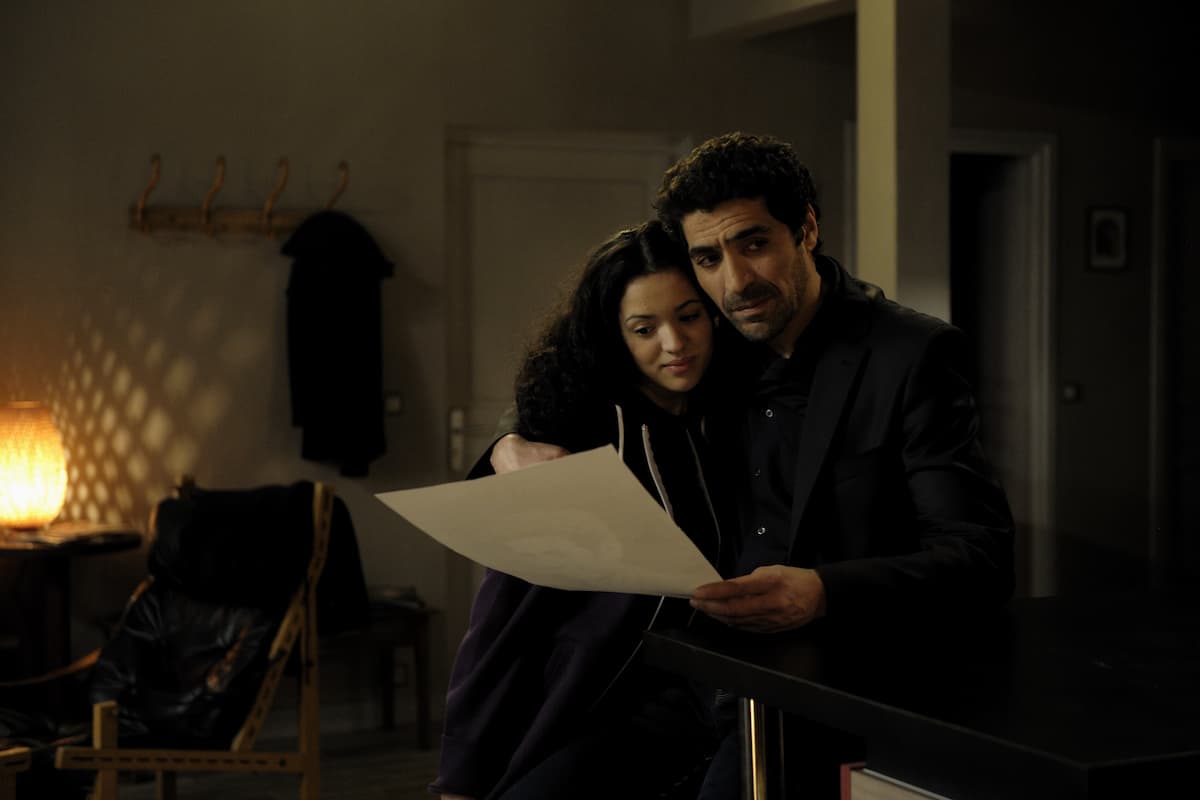 Another unlikely liason
At the start of Season 1 of Cherif, another police captain, 34-year-old Adeline Briard (played by Carole Bianic) arrives in Lyon as his partner. Her arrival comes after working in Paris for five years but she seems to have more traditional police work in her DNA; her father was the National Police Chief.
The two captains appear to be an "odd couple" with totally different work styles who plunge into their first joint case. There is also an air of mystery to Adeline, who doesn't reveal much about herself or her past. We do learn that she had a brother who was killed.
Kadir operates on good hunches with an uncanny ability to observe obscure details and track down salient clues at a crime scene; Adeline relies on newer techniques and technologies. There is a sense of tension between the two that keeps you wondering if they will get involved romantically.
A glimpse of Lyon
Located in the Rhone-Alps region of France, Lyon is the third largest city in France (after Paris and Marseille) and is often underrated. Like these other urban centers, this vibrant, cosmopolitan city also has a significant minority population of French-Algerians.
The city is known for its scenic beauty; rich history, art and culture; and wonderful gastronomy; it's even been called the stomach of France. Its old town, declared a UNESCO World Heritage Site in 1998, dates back more than 2,000 years, but the city can also take great pride from its modern architecture. The heart of Lyon sits between two rivers, the Rhone and the Saone, with some 30 bridges traversing its four river banks.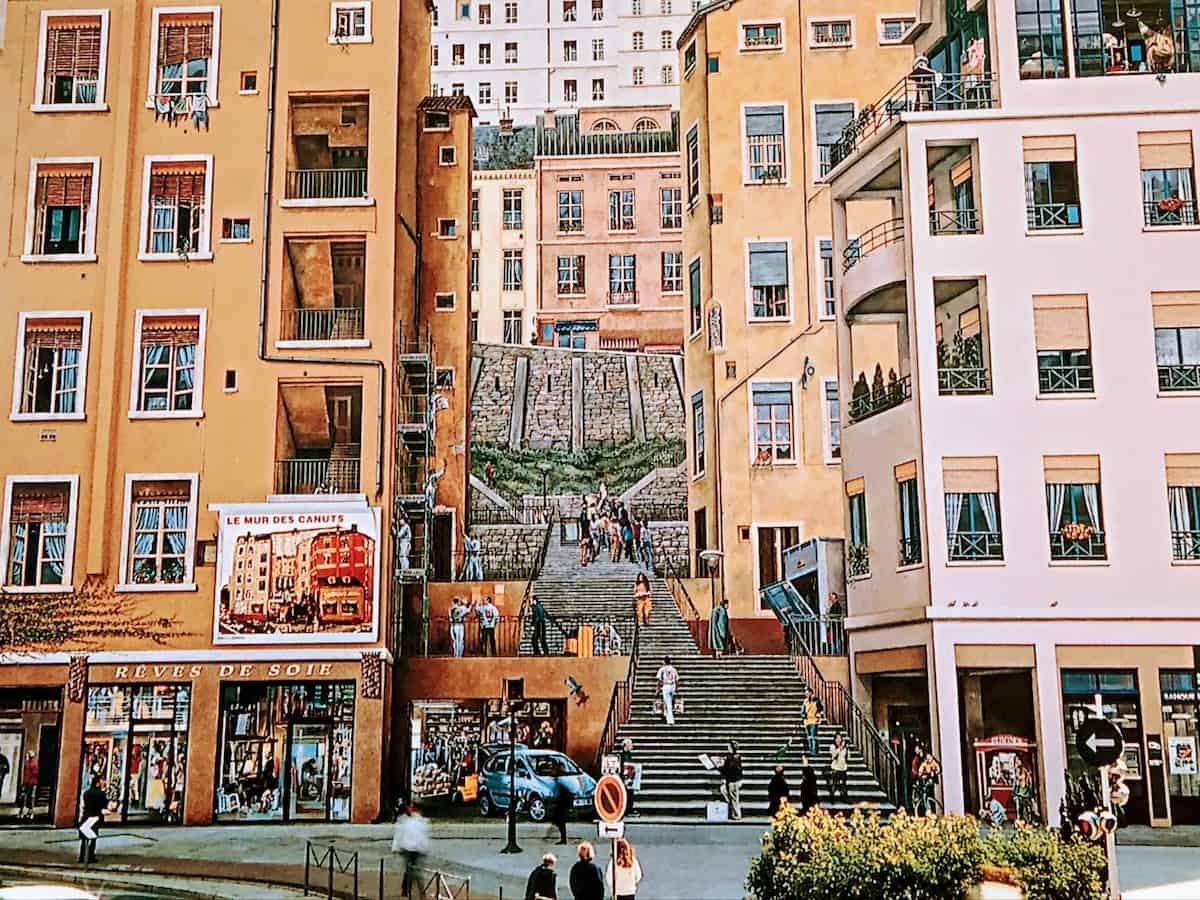 We visited Lyon multiple times over the years so we were eager to follow detective Cherif and his team as they sped through a city that he seemed to know like the back of his hand. We recognized some of the contours of the cityscape, including iconic buildings like the one nicknamed "The Pencil" because of its shape, and the hilly La Croix Rousse neighborhood.
But it seems like much of the filming took place on sets like the police station interior offering only brief flashes of this wonderful city. We are still hoping to see some of the specialty foods of Lyon in upcoming episodes as well.
---
Binging on Cherif: What to expect
The 60 episodes of Cherif (six seasons) were filmed between 2013 and 2019, and aired on the French public television station, France 2. The series was created by a talented team that included Laurent Scalese, Lionel Olenga, and Stephane Drovet.
All six seasons are currently streaming on Mhz Choice. I'll admit that I was hooked on this binge-worthy series. Filmed in French and subtitled in English, each episode is about 50 minutes long, focused on discovering the perpetrators and facts of a new crime in Lyon.
Well-acted, well-paced and always laced with wit and humor, you can't help but want to learn more about the histories and personalities of captains Cherif and Briard, wondering whether they will eventually become "work spouses" that complement each other's police skills—or have a massive falling out because of the clash of backgrounds and styles. I'm betting it might be a case of "opposites attract."
Apparently, the series was quite popular with TV viewers in France, who hoped it would go on forever; Season 2, for example, boasted more than 4 million viewers. The show even has its own Facebook fan page.
But Cherif came to an unlikely end. First, Carole Bianic (Captain Briard) left the show after Season 5, to take care of a baby she had with the director. Then, after the last episode of Season 6 when actor Abdelhafid Metalsi (Cherif) announced he wanted to quit, the producers decided to end the series leaving many disappointed.
---
Where to watch Cherif
All six seasons of Cherif are currently streaming on MHz Choice.
Watch the Season 6 trailer on YouTube:
---
Buy the complete Cherif DVD box set on Amazon:
---
Want to see more of Lyon on screen?
The Lumière brothers, who lived and worked in Lyon, invented one of the first motion-picture cameras and projectors, called the Cinématographe ("cinema" is derived from this name). The Musee Lumiere is a popular tourist attraction in the city.
IMDB lists some contemporary feature movies/TV series that are set in Lyon:
Amélie (2001)

The Man in the Iron Mask (I) (1998).

The Amazing Race (2001– )

The Tourist (I) (2010)

The Unbearable Lightness of Being (1988)

Monte Carlo (2011)

Baise-moi (2000)

White as Snow (2019)
---
Other Not-To-Be-Missed French TV Mystery Series
---
Watch the Cherif TV series trailer on YouTube