Baccarat Hotel New York: A Midtown Oasis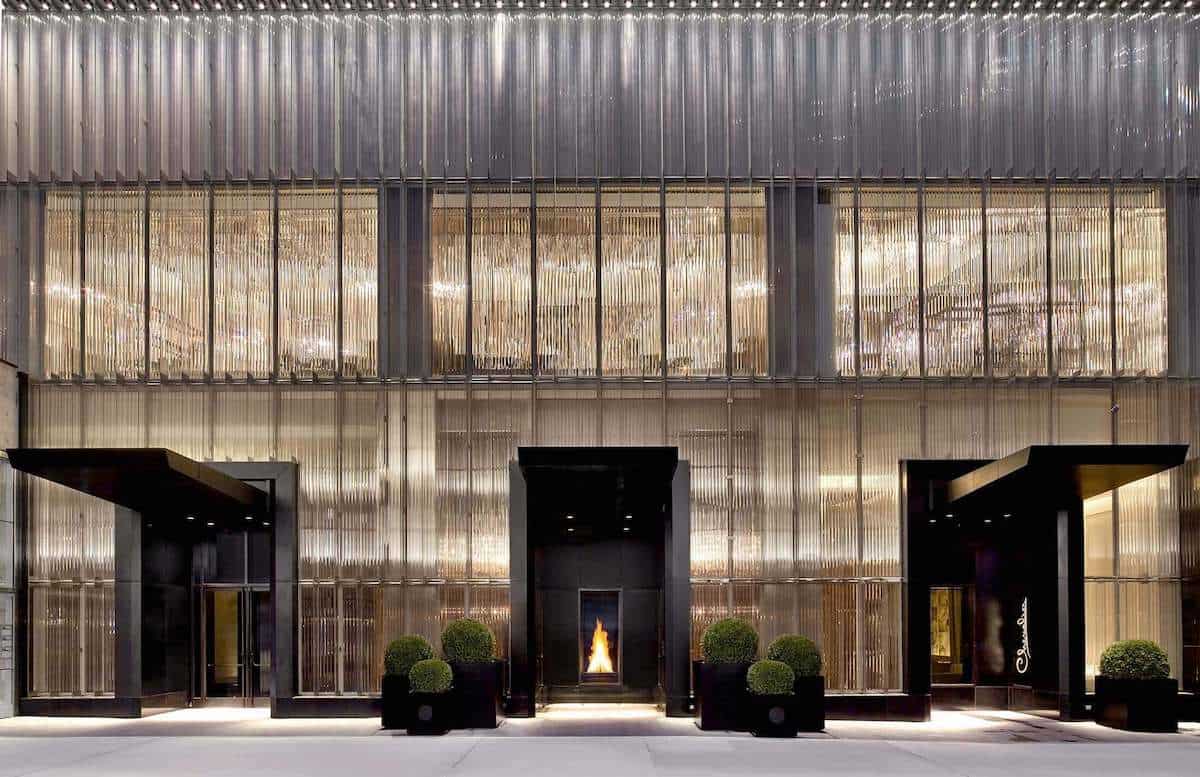 When we arrived at Baccarat Hotel New York, Kelvin greeted us at the curb, took our luggage, and whisked our car away to a nearby parking garage.
At the intimate hotel check-in area one flight up from the street, an efficient reservation clerk made an imprint of our credit card, gave us keys, and told us our room was ready. He welcomed us by name and let us know our bags would be waiting upstairs.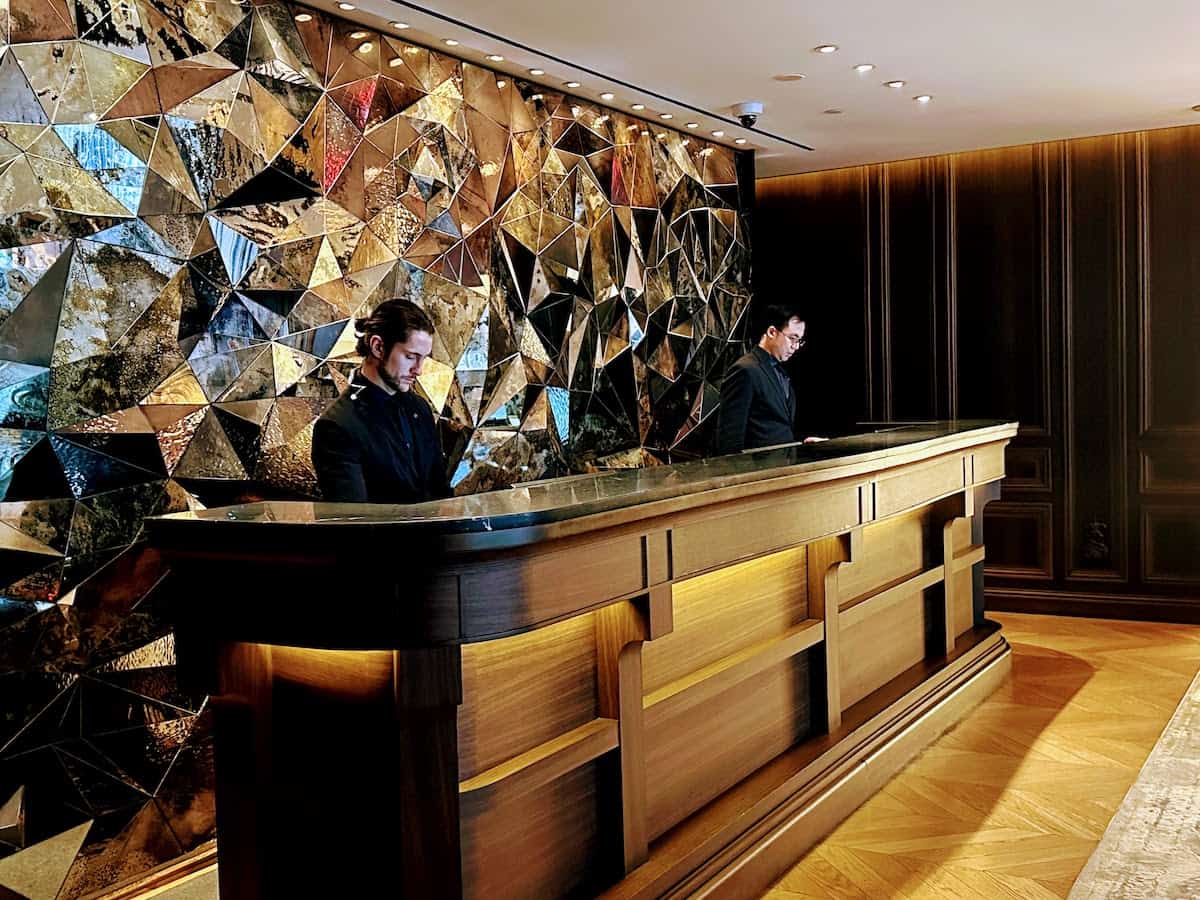 As we walked away from the desk, another staff member greeted us, showed us how to use the secure key fob for the elevator, and offered directions to our room.
We never saw a housekeeper during our overnight stay, but our room was immaculate upon arrival, and turndown service later in the day was flawless.
As older travelers who are still somewhat COVID-conscious and people-avoidant, we managed to work up the courage to stay at several other hotels in New York and other cities during the pandemic.
Over that time, we had gotten used to short-handed hotels with staff heroically multitasking to keep things barely operational.
But this was different.
Entering the Baccarat Hotel New York was reminiscent of the essence of hospitality, something we worried had become another casualty of the pandemic.
The beauty of a crystal palace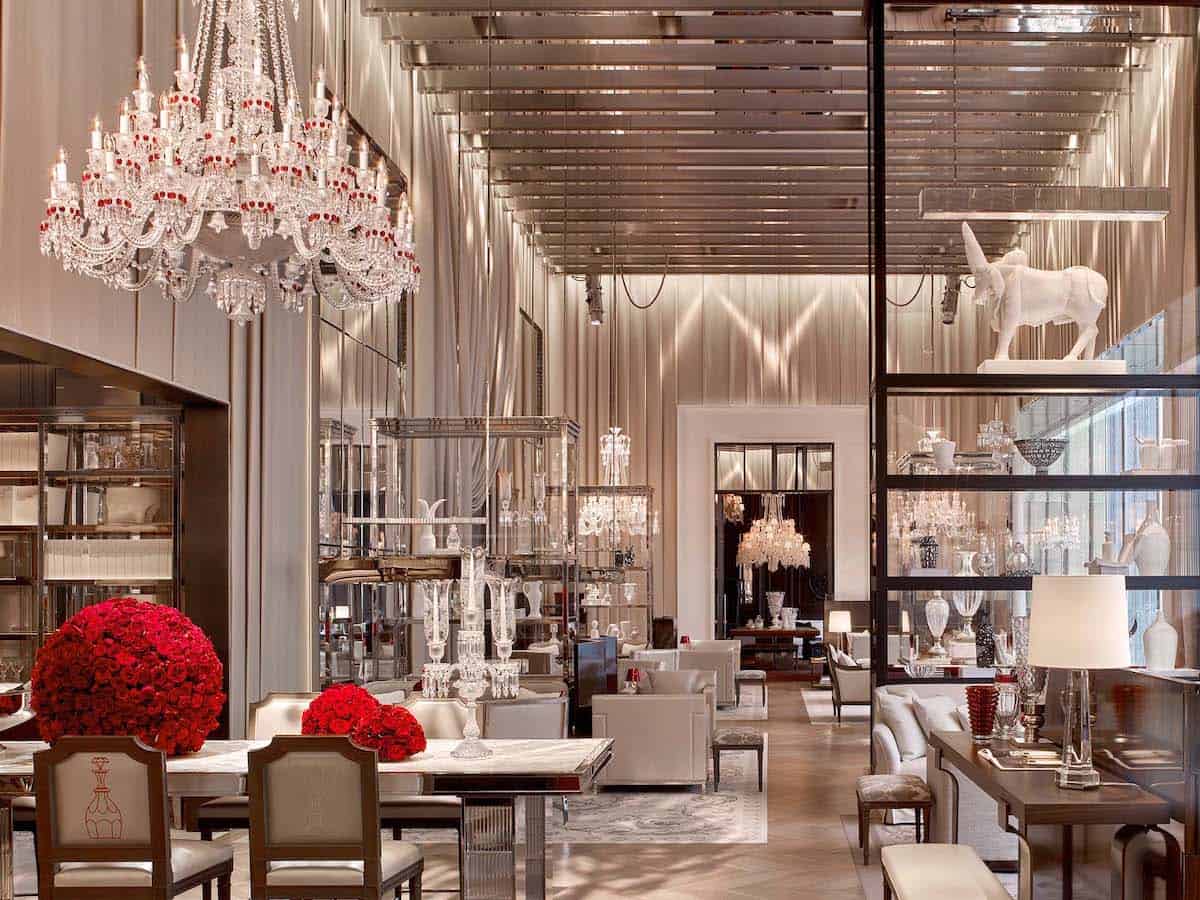 The husband-wife team of Paris-based interior designers Dorothéé Boissier and Patrick Gilles spent three years creating the impressive design and decor of this first Baccarat-branded hotel.
Open since March 2015, the property is meticulously kept and still looks brand new.
Every nook and corner of Baccarat New York showcases the beauty and the brilliance of Baccarat French crystal. We peeked into the Grand Salon, and our eyes were drawn to the resplendent chandeliers hanging from the soaring 35-foot ceiling. The lighting, abundant displays of fresh roses, and walls wrapped in platinum-hued silk were reflected in mirrored panels.
Although The Bar, also on the second floor, didn't open until 4 PM, the affable barkeeper saw us at the windowed door and encouraged us to come inside and take a peek. He said he had been working there since the hotel opened.
"I used to joke that I was Director of Crystal Operations," he said. "I actually began as a dishwasher."
When asked, he admitted having a history of breaking a lot of crystal barware over the years, which might have been the impetus for his promotion. Clearly, his enjoyment and commitment to his job made him a "keeper."
Natural wood walls, the barrel-vaulted ceiling, and checkerboard black and white marble floors are foils to The Bar's elegant chandeliers, ice-white chairs and pillows, and crystal candle holders set at all the tables.
The dramatic 60-foot bar counter is a riff on the American long bar embellished with a touch of French opulence.
Our Grand Classic King Room at Baccarat Hotel New York
This 114-room boutique hotel has five categories of guest rooms and suites. Stylish hallways offer the feel of passageways between rooms at a very upscale and refined private residence.
Before entering our room, we were struck by the unusual doorway. Room number 704 was carved into the oversized white marble threshold. In front of every door on the floor was an illuminated crystal objet d'art enclosed in glass, set atop tall chrome and glass pedestals. Looking like museum exhibits, no two were the same.
A romantic, contemporary four-poster bed with sumptuous white bedding anchored our spacious (380-square-foot) Grand Classic King room.
The decor never deviated from its "Baccarat sense of place." Baccarat crystal was everywhere, from the stemware in the magnificent red lacquer minibar to the water glasses beside the bathroom sink.
The walls sported bespoke pieces of original Baccarat art with crystal Baccarat sconces. Apart from the soothing dove gray paneled walls (that made me want to paint my bedroom the same color), the room was bathed in light from strategically placed mirrors and stainless fixtures.
The custom TV screen embedded in a Reflectal mirror stretched from the top of an oversized mahogany desk to the ceiling. A sofa and side chair offered comfortable seating options.
The windows blocked out all the New York City street noise, and just a touch of a finger allowed you to open and close the electronic window drapes to cocoon in this romantic setting.
The Carrara marble-walled lavatory was divided into three parts: a shower room so large that bath products were placed on a piece of furniture at one end, an enclosed toilet, and a spacious mirror over a trough sink.
We had no opportunity to call down to the front desk because the room had every amenity one might possibly need, from combs to nail files, to shampoos, soaps, and body wash from Maison Francis Kurkdjian Paris.
A perfect staycation in the heart of midtown Manhattan
A favorite with art lovers, the hotel is located directly across the street from the Museum of Modern Art and its inviting Design Store on West 53 Street, between Fifth and Sixth Avenues. Although the E, F, and M subway station is on the same street, it is hard to leave a neighborhood like this that couples iconic architecture with luxury shops.
Baccarat New York is just steps away from Saks Fifth Avenue and the couture boutiques on Fifth Avenue, as well as only-in-New York-sized Uniqlo and Nike stores. Also nearby is St. Patrick's Cathedral, Rockefeller Center, and the Radio City Music Hall.
We stayed over on a Saturday night and enjoyed walking around the city on a Sunday morning when it feels like the city is yours alone.
A one-night staycation at Baccarat Hotel New York was the perfect antidote we needed to refresh, reconnect and return to the humdrum of our home in the suburbs, about one hour away. Our only regret: There wasn't time to make it to the spa and indoor pool.
Yes, the room prices are indulgent, but when luxury is uncompromised, you don't regret the investment.
---
All photo credits: Jerome Levine, unless otherwise noted.
---
IF YOU GO
---
Save to Pinterest!!