7 Practical tips for taking photos on high-speed trains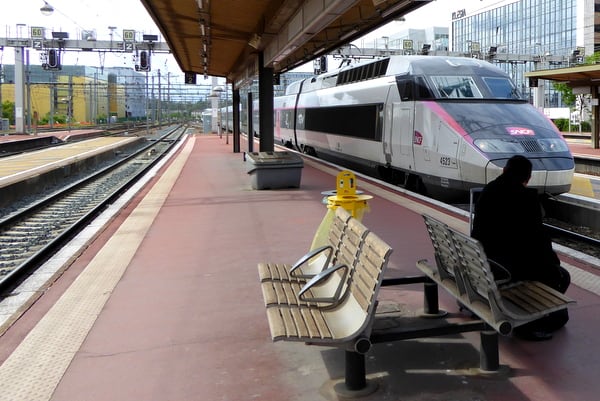 Jerome Levine offers tips for taking photos on high-speed trains with a point and shoot travel zoom camera.
As a former Chesapeake Bay sailor I know that sometimes the journey can be as enjoyable as the destination. When traveling between Paris and Lyon on the high speed (about 200 mph) TGV train, both the ends and the means are also great.
Capturing the journey with a point and shoot travel zoom camera going in both directions taught me a few pointers that could be helpful to fellow photographers. Here are some practical tips when you want to take photos on high-speed trains:
Where to sit
1) Situate yourself in a window seat facing in the direction the train moves (so you can anticipate what is coming into view).
2) If a window is cleaner or has less reflections than another (because of interior as well as exterior light sources) go there.
3) Sit on the same side of the train going and returning so you have different views and possibly different lighting.
How to set the camera
4) Experiment with different camera settings to see what works best. Through the glass helps cut down on dirt spots on the window, Sport gives you a chance to slow down movement, Scene gives good color, and shooting in Burst mode enhances your chances of getting a shot without some momentary obstruction (like a pole or wire).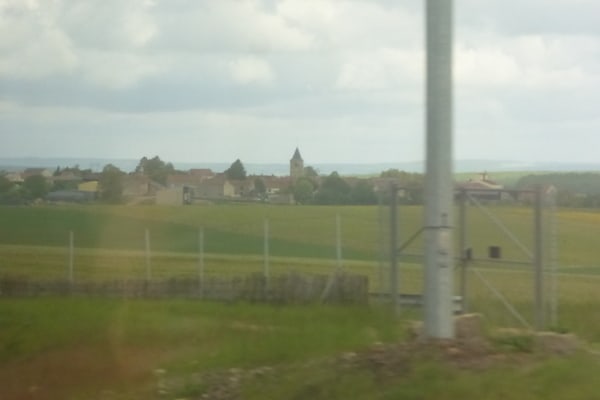 How to shoot
5) Try to shoot in the distance as opposed to close to the train, as the latter may cause massive blurring.
6) Always look to see what is coming up (look ahead) and shoot earlier than normal especially with the benefit of burst setting.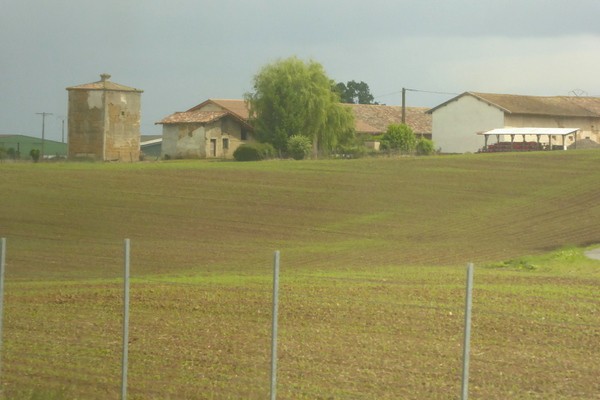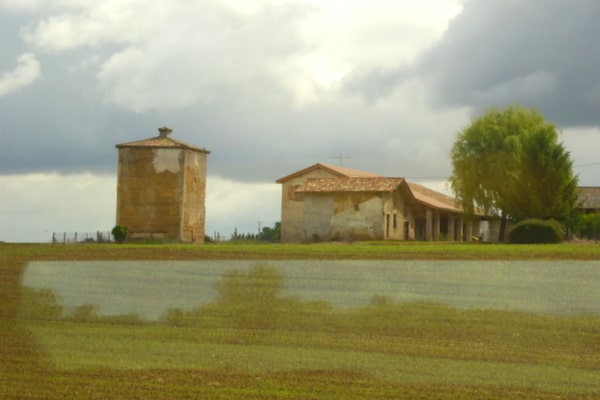 7) Look for scenes with contrasting colors and boundaries (e.g. edge of fields, hedges walls).
While I'm not a fan of post processing (I shoot mostly in jpeg rather than raw), I found myself doing more straightening and cropping than usual with results that really saved some photos!
Do you have any tips to add for taking photos on high-speed trains?
---
Also on MoreTimeToTravel: Escape from Paris: Take the Fast Train to Lyon