5 Things To Do Before Visiting A New Destination
Are you planning on heading to a new destination, somewhere completely different for your next vacation? If it's a destination that you haven't been to countless times before, there's bound to be some excitement as well as trepidation.
Planning ahead for this exciting new adventure can help avoid some hassles and assure its success. Here are some recommendations to help you get fully prepared for your upcoming trip to a new destination.
Find a right-for-you hotel
People travel for different reasons, and the needs and desires of different travelers vary widely so you'll want to make sure that you find the right hotel for your trip. Every hotel offers unique possibilities. For instance, you might be seeking pure relaxation and creature comforts. If that's the case, then you might choose a property that offers a beach, pool and/or spa treatments. If you can afford it, you may want extra space, and upscale bedding and toiletries. Uncertain about the weather forecast? A hotel with an indoor and outdoor pool so that you're covered, whatever the weather. All-inclusive resorts relieve the worry of not knowing how much you're going to have to pay for this dream vacation. You'll know the bottom line and you won't have to reach into your pocket each time you're thirsty or your children ask for snacks.
Or, you could be planning on spending very little time in the hotel. Instead, your emphasis might be on experiencing a city and merely using the hotel as a place to sleep. If that's the case, you might want something more basic. This will allow you to save money and spend a greater proportion of your budget on tours and other activities.
Determine the best means of transport
Do make sure that you think about how you are going to get to and from the airport, especially if you will be arriving at your destination after dark. It's prudent to find the location on a map and check its distance from the airport.
You can rent a car, take a taxi, use a ride-sharing service like Uber or Lyft, or use public transport. If you're opting for public transport, it's worth checking the cost ahead of time to make sure that you have the right amount in cash available on your person when you land.
Make sure the new destination is relatively safe
There are lots of places that are relatively safe to visit with no major issues at all. Others, on the other hand, are a little more touch and go. That's why you should make sure that the destination you're planning to visit is safe before you travel. U.S. citizens can check out State Department Travel Advisories. This will tell you whether it is suitable for travel and the threat level. Keep in mind that conditions can change rapidly so stay up-to-date. If you keep abreast of news reports and Twitter feeds during travel, you can identify local areas to avoid while you are traveling in a particular location or country.
Check out some blogs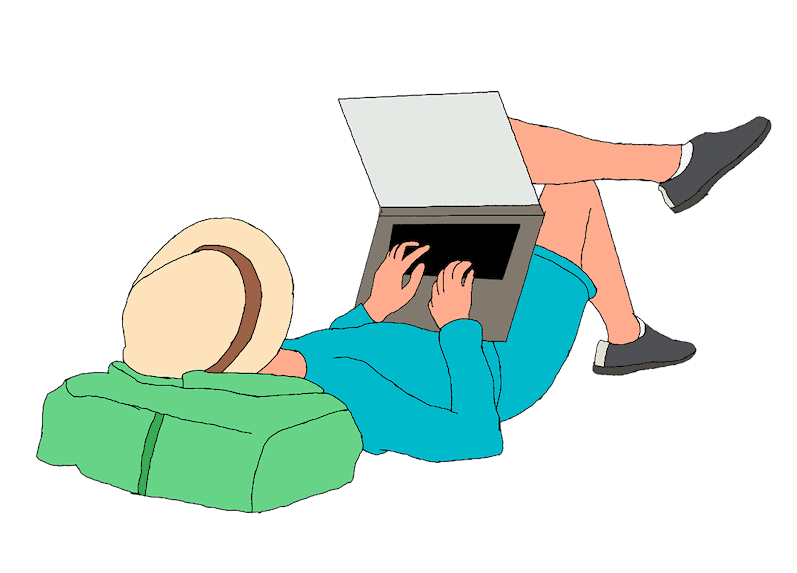 Regardless of the place you're visiting, travel bloggers can fill you in on unique experiences, best-kept secrets and ways to explore different cultures at a destination. If you are interested in learning more before you go, then it's worth checking out a few different travel blogs. It can help you create a list of things to see and do.
Don't make the mistake of always staying in the same niche. Regardless of your age, some sites like Ashley and Constance can be a great choice. Here, you'll find advice and information from two girls that have actually been to the places that you might be interested in exploring. You might learn about an authentic restaurant or a trendy shop. Sites look this one can offer unique opportunities to take deeper dives into various locations.
Find the best places to experience local foods and recipes
Finally, a vacation is never going to be fun unless you find great places to eat. There are a variety of resources to help you figure out where to dine. If you go online, you'll always find there are eateries recommended in every location that you might be interested in visiting. It's worthwhile to chat with locals and get recommendations. Staying in a hotel? You might ask a concierge. Foodies also make use of various online review sites. You should too!
---
*This is a collaborative post written by Amelia Hudson.
---