5 Reasons People Choose Adult Only Cruises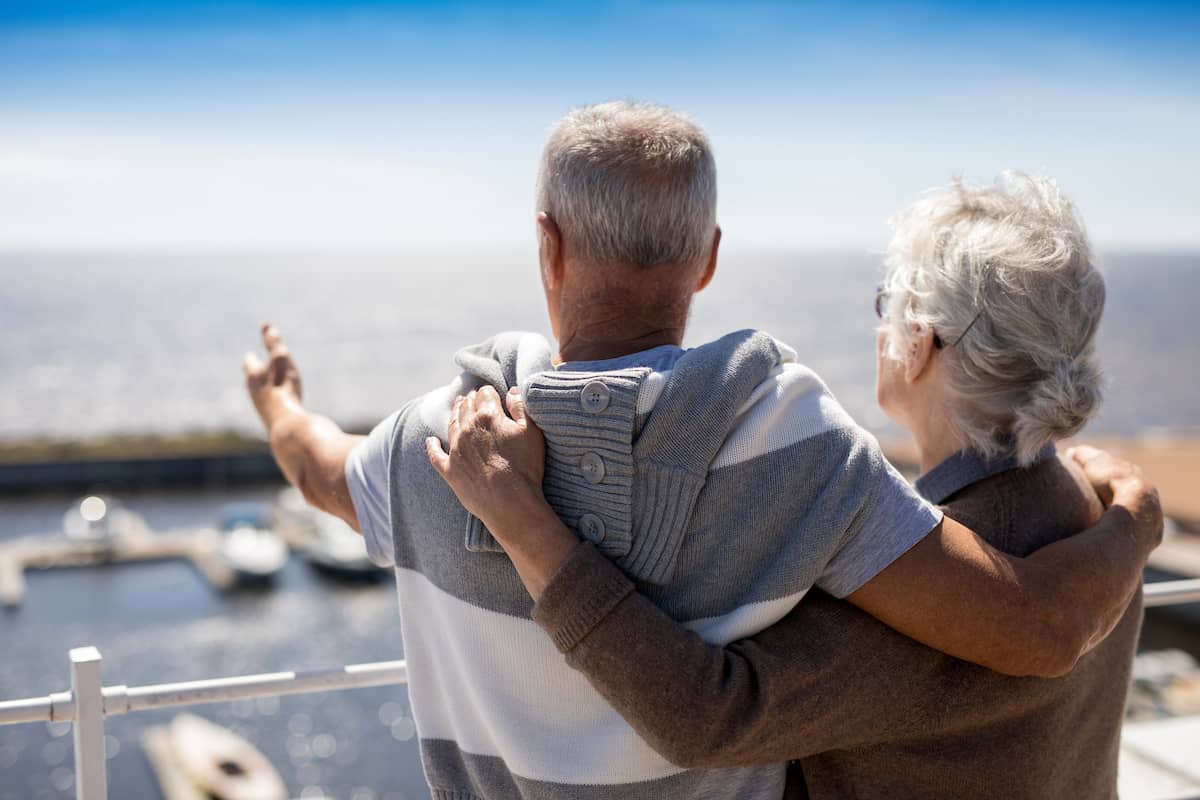 Increasingly, cruisers are opting for adult only cruises. When Cruise Critic recently announced its annual list of Cruisers' Choice Awards, two of the three overall ocean cruise winners, Virgin Voyages and Viking Cruises, were adult only cruises.
In addition, adult only Viking was rated the top river cruise line. With a fleet of both riverboats and ocean-going vessels, Viking was one of the first lines to carve out an exclusive niche designed to appeal to the sensibilities of adult cruisers.
On its ocean-going vessels, for example, Viking's interior design features muted colors and light Norwegian wood decor throughout the ships—without the glitz of traditional cruise ships. The destination-focused itineraries and robust program of enrichment and excursion talks on Viking Ocean cruises are aimed at lifetime learners as opposed to those interested in large production shows and boozy entertainment.
---
This post may contain affiliate links. This means that I may receive compensation if you click a link, at no additional cost to you. For more information, please read my privacy and disclosure policies at the end of this page.
---
Why People Choose Adult Only Cruises
Are adult only voyages for you? Here are some of the reasons why many cruise devotees are opting for adult only cruises:
1- More relaxing ambiance
Many singles, child-free couples, and even parents behind prefer the serenity and relaxation of being among adults. There is far less ambient noise without crying children or teenagers splashing in the pool in the background.
For parents who leave their children with friends or relatives for a special occasion, cruising with adults is truly an opportunity to be carefree and leave parental responsibilities behind them.
2- Being among peers
It's easier to socialize and find kindred spirits on an adult only cruise. Most people find it less challenging to strike up a conversation with age-peers who share the same generational experiences.
"On my Uncruise trip sailing the Sea of Cortez, I met so many interesting people from different professional backgrounds that I never would have come in contact with before," says Mike Schibel, host of the Travel With Meaning podcast. "My wife and I even had dinner with a couple who live in our neighborhood whom we didn't know prior to the trip."
Schibel notes that although Uncruise Adventures isn't an adult only line, the majority of the cruisers are people 55 years of age and older, with kids only joining trips when school is out.
3- More options with full use of the ship
On large ships with children's areas, there may be certain parts of the ship that feel off-limits to those without children.
"Since there aren't kids clubs, waterparks, roller coasters, etc., adults can utilize every area of an adult-only ship," says Ben Souza, editor of Cruise Fever.
4- Refinement and exclusivity
Many travelers find adult only ships to be more intimate and that they are able to offer "more refined and exclusive experiences," says luxury travel advisor Kristin Winkaffe. These include specialty dining options, spa treatments and unique excursions, she adds.
"What actually drives most people [to adult only cruises] is the quality of dining options as well as entertainment," says Amber West, who blogs at Wandering Wests.
5- Kid-free post-pandemic recharge
After the exhaustion of working from home with kids home from school, many adults have been seeking a post-pandemic recharge.
Also, some adults still worry about being around children (who may or may not be vaccinated) which can up their risk of contracting COVID and other viruses.
Ways to Avoid Other People's Kids on Cruises
Don't get me wrong. I love children and so do many travelers, whether or not they're parents or grandparents. But every adult, especially parents, needs some time away from the kids.
And those who carve out that precious time, are unlikely to want to find themselves cruising with other people's kids.
Here are some ways to minimize the odds of being surrounded by too many children on your next cruise:
1- Consider your timing
To avoid, or at least minimize, the probability of finding themselves immersed in settings with other people's children, many empty-nesters opt for shoulder-season itineraries when children are likely to be in school.
2- Choose longer itineraries
Lengthy itineraries, like world cruises, or expedition cruises to remote or exotic locations are less likely to attract families.
3- Opt for smaller, more exclusive ships
Cost is another barrier to families with kids. Some mainstream cruise lines, including mega-ships, offer special deals for families and have family-friendly stateroom accommodations.
However, because of their cost, which can be prohibitively expensive for large families, many ultra-luxury lines, which also tend to have smaller ships, have few or no children on board.
In addition to Viking, these lines include the Ritz-Carlton Yacht Collection, Silversea Cruises, Regent Seven Seas Cruises, Seabourn, Abercrombie & Kent Cruises, and Atlas Ocean Voyages.
4- Sail rivers
Because river cruise ships are smaller and tend to hold fewer passengers, families with children are less likely to book them. With few exceptions, like Adventures by Disney river cruises in partnership with AmaWaterways, they offer virtually no amenities or special programming for children.
An eye to the future of adult only cruises
Building on the growing interest, many cruise lines are creating adult only areas of their ships.
"In an interesting move, Norwegian Cruise Line recently made significant changes to its kid-friendly offerings aboard Norwegian Spirit, ahead of the ship entering the Australian market," says Cruise Critic's editor-in-chief Colleen McDaniel.
"While not technically adult-only, they're branding it 'adult-centric,' after removing all kids' facilities onboard and turning a once pirate-themed splash area into an adults-only pool," she says.
"It's definitely a trend we're seeing more of," says McDaniel, "whether fully adult-only ships, or adult-focused ships and areas onboard."
Right now, there is only a handful of truly adult only cruises, says McDaniel. Viking has the most extensive offerings with ten ocean-going ships and 64 riverboats in its fleet. Virgin Voyages has two, 2700-passenger sister ships, Scarlet Lady and Valiant Lady.
In addition to Viking and Virgin Voyages, each of which caters to distinctly different travelers (the latter catering to a younger demographic), there are a few adult only British lines. For example, Saga Cruises, which sails out of England, is an adult only line that targets travelers over the age of 50 (although passengers can bring guests over the age of 40). Also UK-based, P&O Cruises is also an adult only line for persons over the age of 18.
"Based on the high customer satisfaction with Virgin and Viking—and both lines' dedication to continuing to add ships to their fleets—the demand is definitely there," says McDaniels.
---
Learn more about the cruise lines mentioned, their itineraries, and deals at CruiseCompete:
READ MORE: On More Time To Travel:
---
Save to Pinterest!!