40 Best Travel Accessories for Women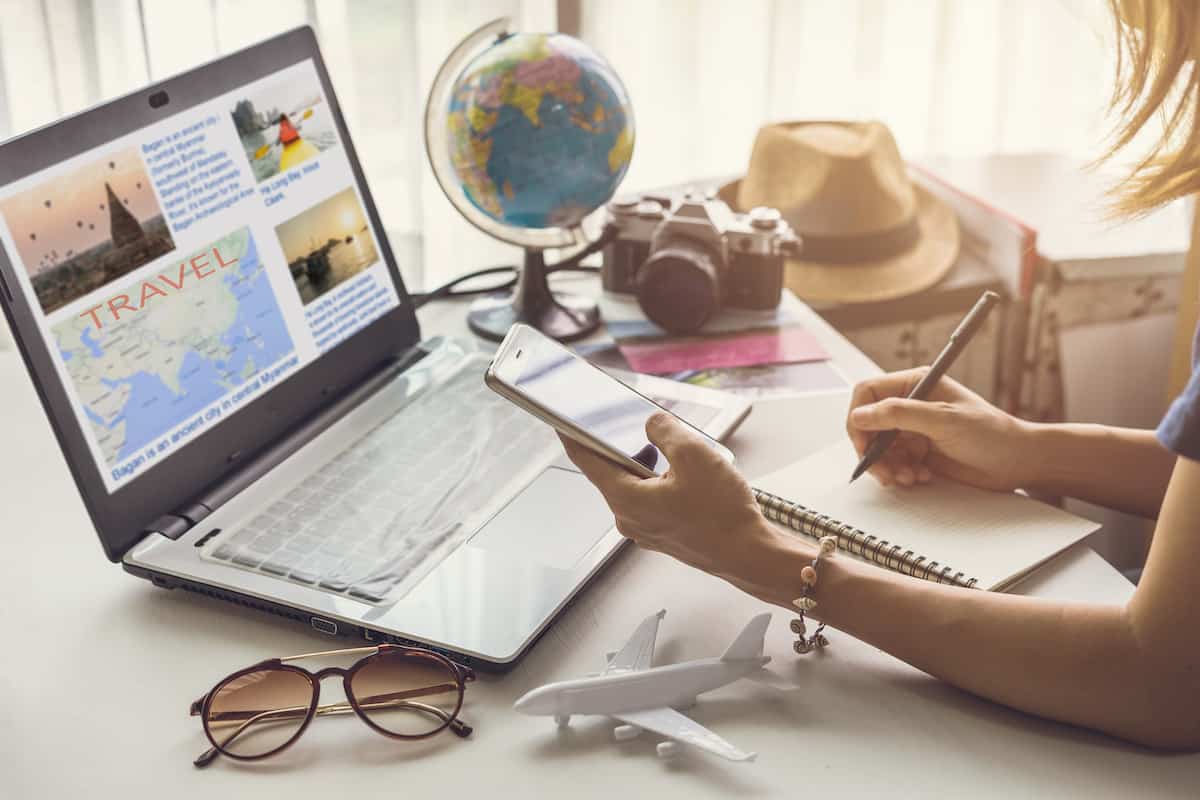 I've curated this list of recommendations with the best travel accessories for women.
Many of these are items I take on each and every trip. Others are travel gear that I found while combing the internet, thinking of what I would like to take on my next trip.
Most items on this list would also make great gifts for any traveler on your gift list.
Of course, choosing the right travel accessories can enhance a trip and reduce unnecessary hassles. My personal travel mantra:
Don't bring any travel gear you're not likely to need or use.
Travel feeds our sense of joy and happiness, so opt for things that make you feel good, too.
With that in mind, here are some of my choices of the best travel accessories for women!
---
This post may contain affiliate links. This means that I may receive compensation if you click a link, at no additional cost to you. For more information, please read my privacy and disclosure policies at the end of this page.
---
THE 40 VERY BEST TRAVEL ACCESSORIES FOR WOMEN
What women need for travel:
1. Wavytalk Dual Voltage Hair Straightener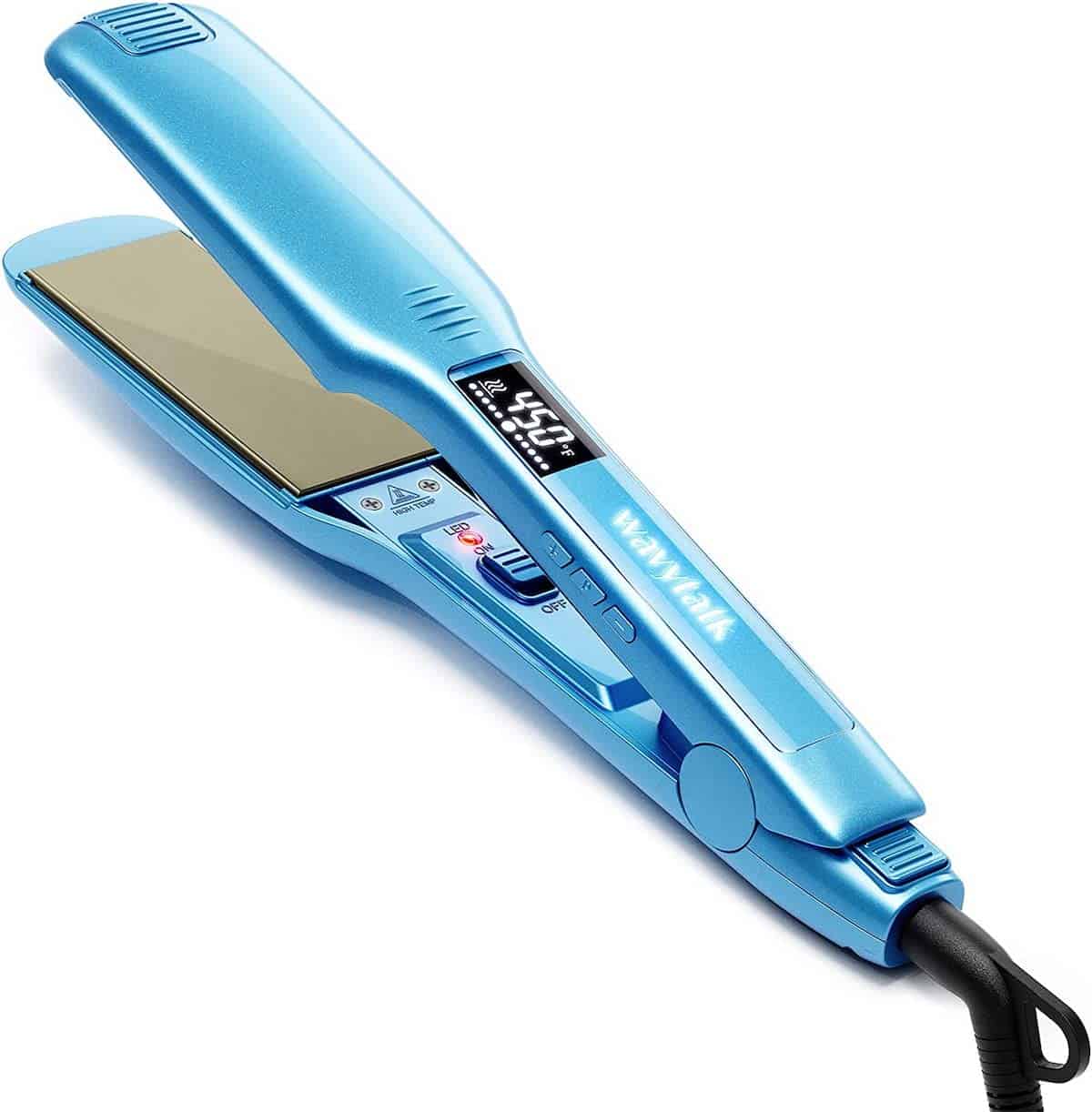 I no longer pack a hair dryer when I travel because they are available at almost every hotel or rental villa (and also on ships). But hair straighteners are hard to find at your destination and for travel, you need one that is dual voltage.
I like this flat iron because the plates are 1.75 wide (recommended by my hairdresser). It heats up fast. The temperature settings are adjustable. And a window on the straightener displays the temperature setting you are using.
For safety, the straightener has an automatic shut-off feature that activates after one hour.
---
2. Moleskine Journals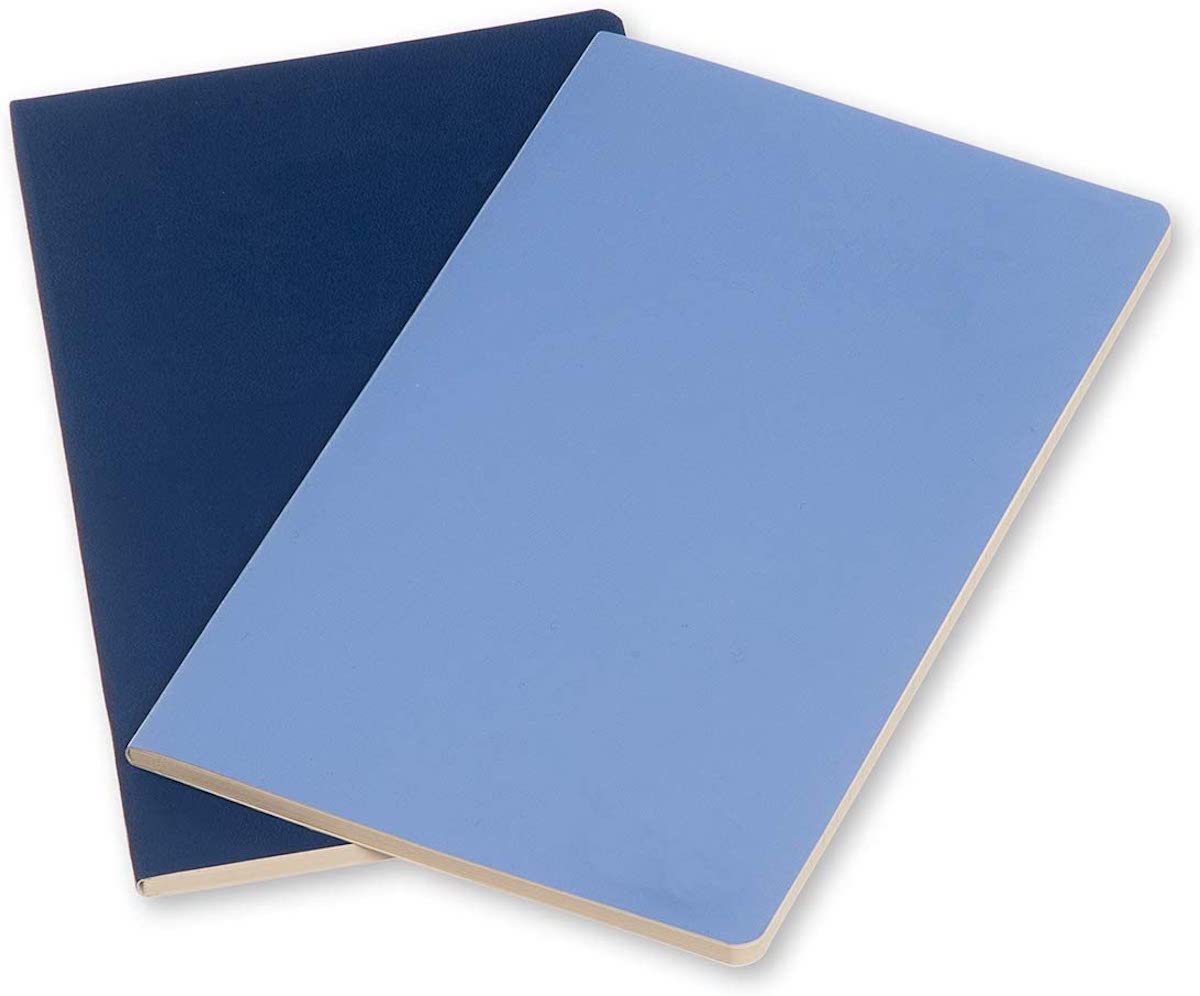 You don't have to be a travel writer or blogger. Lined gift-quality Moleskine journals are perfect for anyone who loves to travel.
You can keep track of places you've been, meals you've eaten and people you've met–and keep a ready-to-do list at hand. I keep a journal for every trip I take.
The 3.5" x 5.5" size with 80 pages will fit handily into most purses. A pack of two comes in complementary colors. All the pages are perforated.
---
---
3. Bug Bite Thing
If someone you know is a mosquito magnet like me, she'll love having this convenient bug bite remedy on her next trip.
How it works: Right after you get a bite, you use this gadget to extract the insect's saliva or venom. By removing this irritant using suction, the Bug Bite Thing reduces itching, stinging, and swelling.
It's compact, lightweight, and chemical-free, perfect for adults or kids. It's also reusable; simply clean with an alcohol swab between uses.
---
4. Cozy Earth Lounge Socks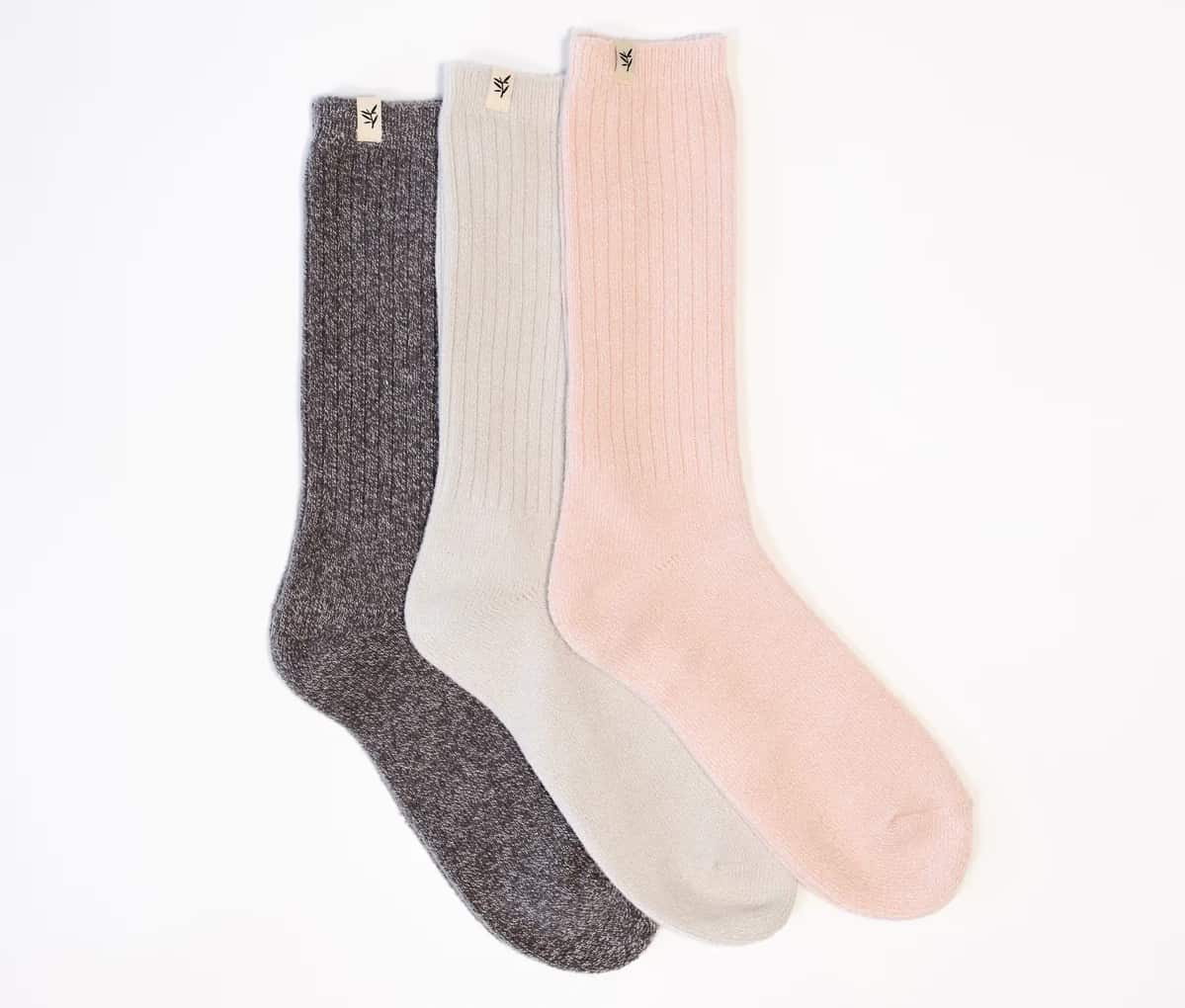 On a long-haul flight, we all want to take off our shoes and get as comfortable as possible.
Putting on a pair of these Cozy Earth Lounge socks allows you to feel comfortable regardless of the temperature on board. They feel soft, and are pill-resistant. The crew-cut length is perfect for assuring your ankles stay warm.
---
5. Conair Compact Dual Voltage Travel Hair Dryer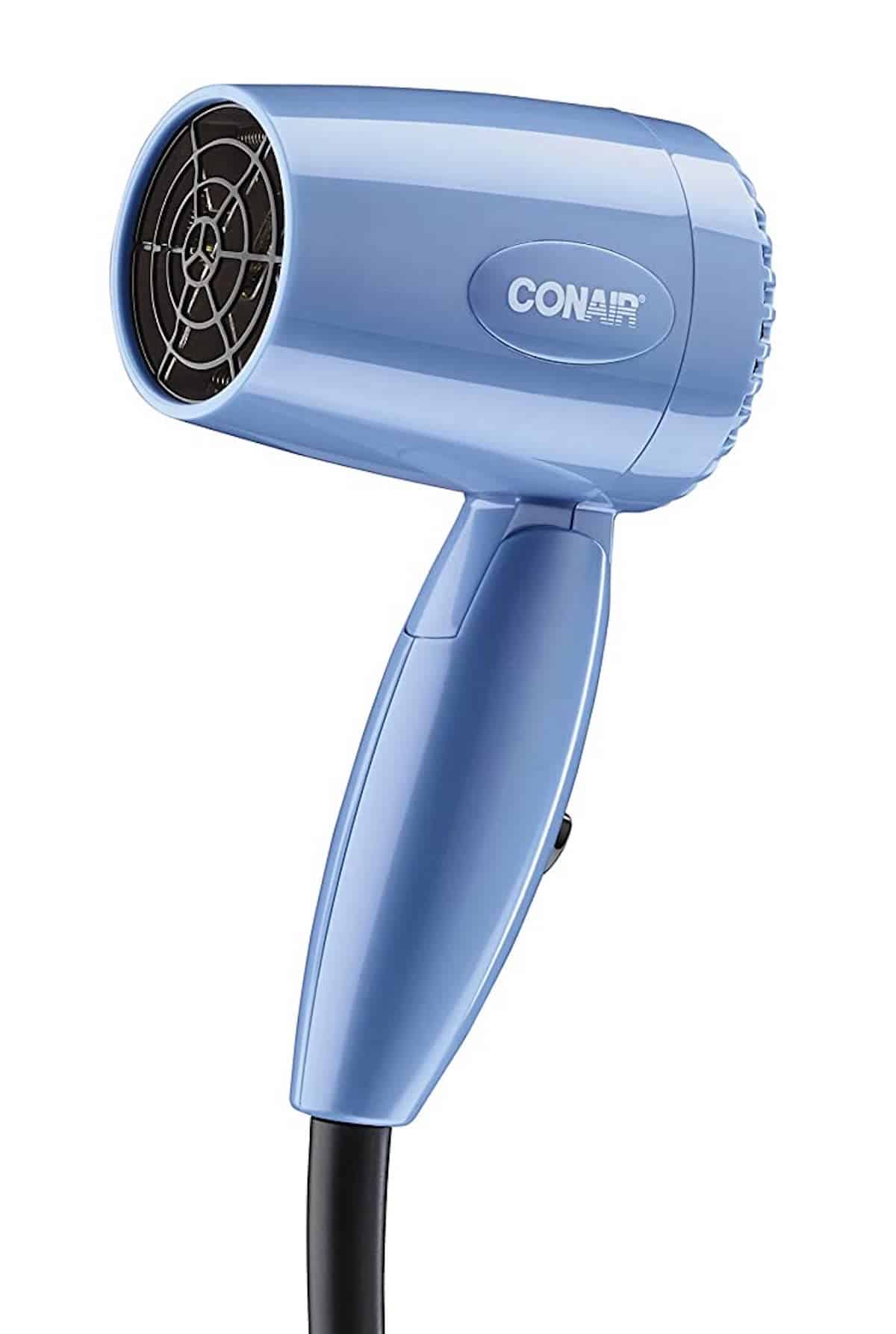 Most hotels and rental properties provide hair dryers for guests. But it's always best to check and make sure before you go.
Yet, some travelers prefer bringing and using their own. When traveling to Europe, you need a dual-voltage hair dryer.
I absolutely love this compact Conair dual-voltage travel hair dryer. I keep it in a guest bathroom for visitors. With a foldable handle, it hardly takes up any space. It's also very lightweight, which makes it perfect for travel and also makes for easy handling if you have even a touch of arthritis.
With 1600 watts, it is powerful enough to dry your hair quickly without damaging it. It also comes in an 1875-watt model.
---
6. ChargeTree Go
This attractive charging "tree" can simultaneously charge three devices at once: An iPhone (series 8 or later), AirPods/AirPods Pro, and an Apple Watch (all series) eliminating the need for multiple wires that easily tangle.
It's great for travel because it's lightweight (8 ounces), portable, and folds compactly. You can conveniently charge your phone without removing its protective case (unless the case is metal), and it's right-sized for a hotel or cruise ship night table.
The tree plugs into outlets with a single cord (a USB-C to USB-C cable) and requires a 20W or greater power adapter (not included).
I was so envious of my husband's charger that I got a second for myself. It comes with a two-year warranty and its own carrying bag for travel.
---
7. Duxiana Travel Pillow
The Duxiana Travel Pillow exudes luxury in terms of both its materials and craftsmanship. You'll want to use it as a pillow topper when you get to your destination.
This fluffy white pillow is right-sized at 16×20" and folds in half to fit inside a black zippered carry bag with a convenient rope handle.
It's perfect to tuck in a suitcase or place on top of the "communal" one you'll find at the hotel or rental property at your destination. And it's also handy to use when traveling by car.
The 100% cotton cover filled with hypoallergenic white goose down is covered with a 300 thread-count sateen slip-on pillowcase. Made in Canada, and yes, the pillow and its coverings can be machine washed and dried.
---
8. Airport Cup Caddy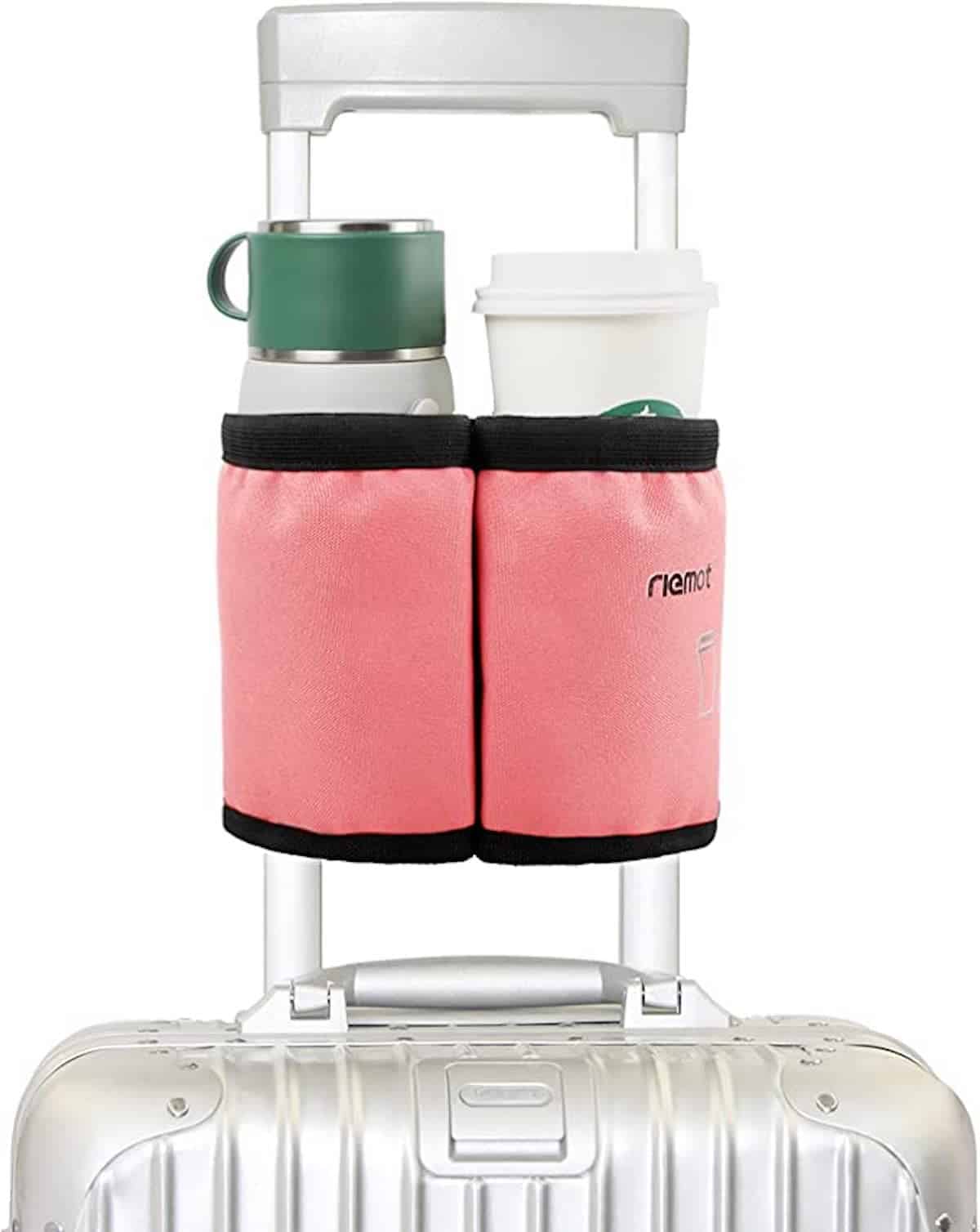 When you're rushing through an airport, you can never have enough free hands, especially if you tend to get thirsty. This convenient luggage cup holder is the solution: It will virtually give you two more!
The luggage cup caddy has three pockets. Two on the front fit water, soda bottles or coffee cups. The third and larger one across the back can hold your cell phone, passport, and other small things.
The holder is adjustable, so it fits most luggage, carry-on or larger suitcases, and it's easy to attach to the telescoping handle of your rolling luggage.
It's made of a durable oxford cloth that comes in a choice of 25 colors and prints.
---
9. Skechers Slip-On Shoes
If you want to breeze through TSA Security, these Skechers Slip-On Go Walk Sneakers are perfect for getting through the airport.
They're also a blessing for those long walks from one gate to another because of their cushioned insoles.
Comfy and stylish, they come in a variety of colors. I loved the heather look of this one, which is less likely to show dirt. They are lightweight, easy to pack and pretty enough to wear at your destination.
---
10. Mersea Cashmere Travel Wrap
Mersea curates a line of essentials that enhance the experience of travel, including apparel, accessories and more.
Wherever and whenever you travel, the weather can be unpredictable. This Mersea Luxy Wrap does the job by taking the chill out of the air or keeping you warm and cuddly on a chilly flight.
Cashmere always makes you feel good and look good. It drapes beautifully over slacks or jeans and comes in three colors. The wraps shown are in aperol and indigo. It also comes in black.
---
11. Neutrogena Makeup Remover Wipes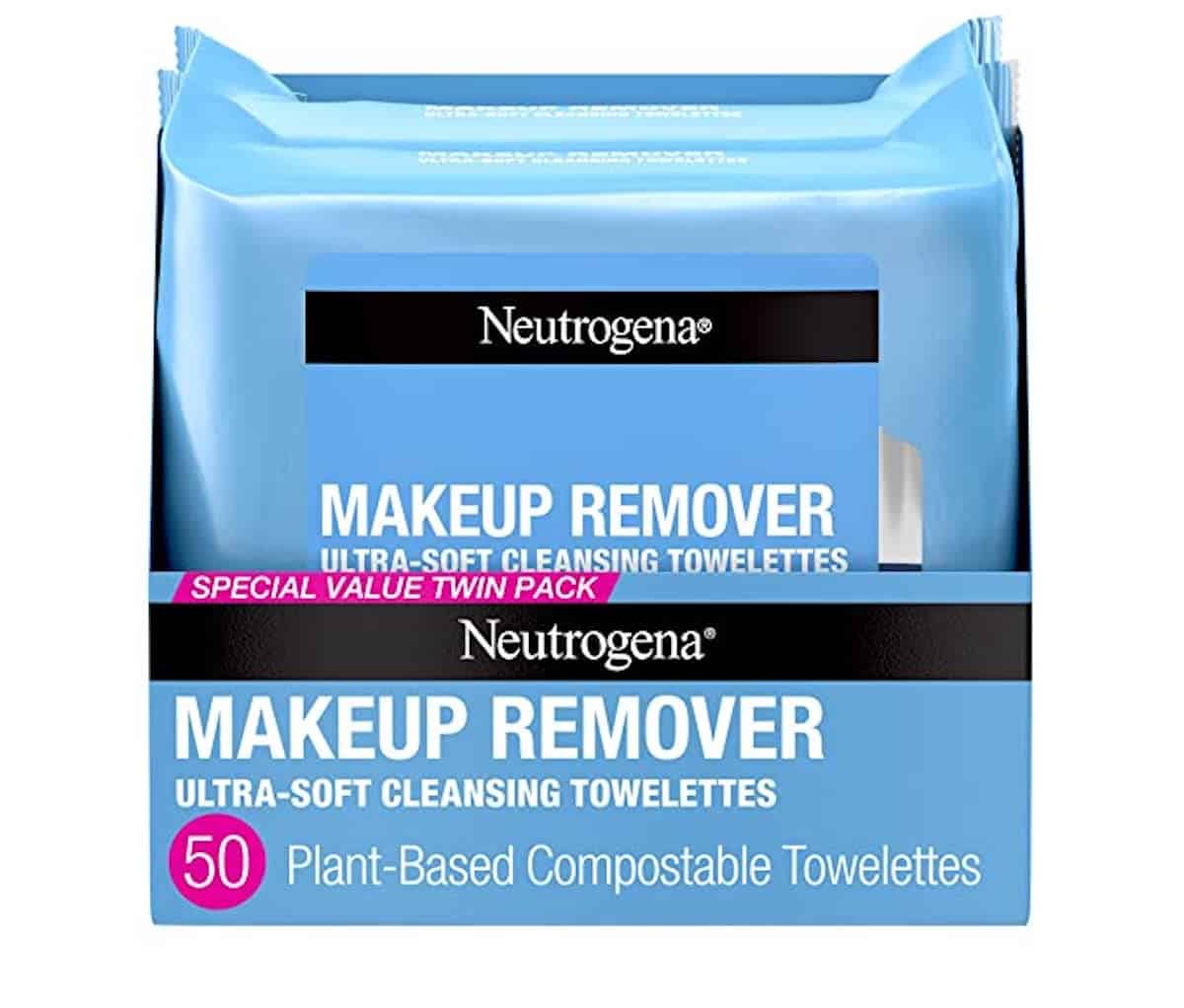 I use these at home (and buy them in bulk at Costco). But for traveling, this two-pack with 25 wipes each is right-sized, non-drip and lightweight.
The wipes remove makeup and waterproof mascara, leaving your skin fresh without any residue.
---
12. Bucket List Travel Cubes
These delightful, featherweight packing cubes make a perfect gift for anyone who shows the slightest signs of wanderlust.
The set of 7 compression bags promises to save 30% of the space in your suitcase.
It's much easier to spot your stuff because no two bags are the same. The cubes are water-resistant, washable, and have reinforced zippers. They allow travelers to live out of their suitcases with ease and protect their apparel if they dare to place them in hotel drawers.
---
13. Dandelion International Travel Adapter
There's nothing more frustrating than discovering that your electronic gadget doesn't fit in the wall plug in your hotel room. That's why you need to carry an international travel adapter.
This one covers more than 150 countries and allows you to charge three devices simultaneously, along with two USB ports.
It is lightweight, portable, easy-to-use, and comes with its own carrying case.
Note: It is NOT a power converter. It WILL work with your dual-voltage hair straightener or other dual-voltage gadgets.
---
14. Phillips One by Sonicare Battery-Operated Toothbrush
I'm addicted to using my electric toothbrush at home, but I always wonder whether I should bring it on a trip because it's so bulky.
The Phillips One by Sonicare Battery-Operated Toothbrush solves the to-take or not-to-take dilemma. Its size and weight (less than 4 ounces) make the decision a no-brainer.
Its case keeps it hygienic and protects it from the harsh cleaning solutions housekeepers ordinarily use in hotel bathrooms. And the AAA battery lasts up to 90 days, long enough for most trips, even lengthy ones.
The battery-operated toothbrush comes in a rainbow of pretty colors, so if more than one person shares a sink, the brushes won't get mixed up.
---
15. Eco-Friendly Laundry Sheets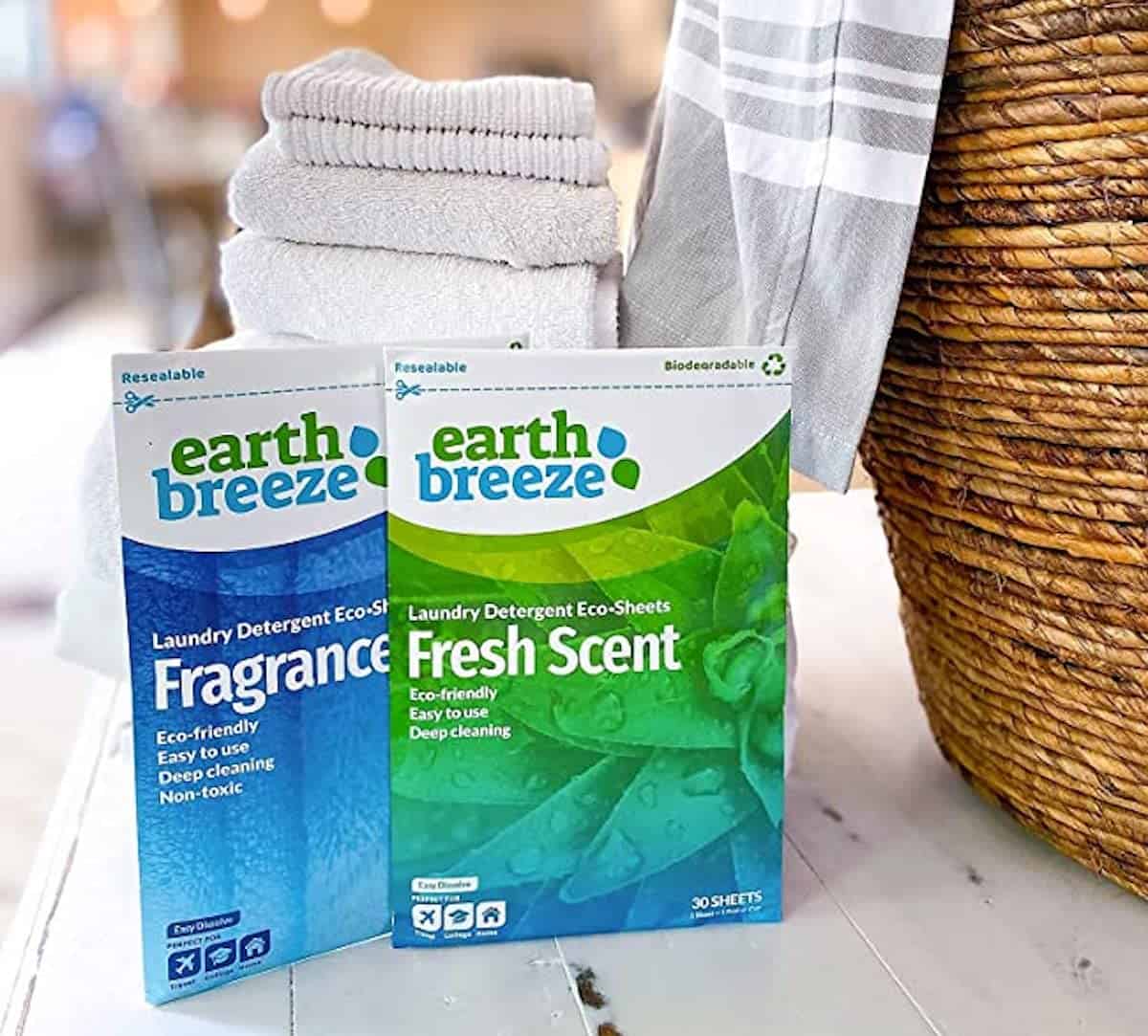 When you bring liquid or powder detergents on a trip, you have to worry about messy spillage in your suitcase. These eco-friendly laundry sheets take up virtually no space at all, a graceful solution that even works with cold water washes.
No need to pre-measure (you can use ½ sheet for a regular load). For shorter trips, cut up a sheet and put the squares in a baggie so you can use the product to wash intimates in the sink of a hotel room.
---
16. Over-the-Counter COVID Tests
If you're sneezing, coughing or suffering from head congestion, it can be tough to determine whether it's a common cold, the flu—-or the first symptoms of COVID.
Since the pandemic, I always travel with a supply of over-the-counter antigen tests. They come in handy if you experience symptoms, think you may have been exposed to someone who was sick (perhaps on a group tour), or are worrying because you attended a large indoor gathering.
Since COVID antigen tests aren't always accurate in detecting the first signs of the virus, you may need to test on repeated days. So, for a one- or two-week trip, I carry three tests each for my husband and myself. Of course, it's essential to make sure that the test kits aren't expired and that you carefully follow the directions for their use.
Check and see whether you can get reimbursed by your health insurer or HSA account.
---
*If you are very COVID-cautious (like me), see my list of other COVID packing essentials.
---
17. The Apple AirTag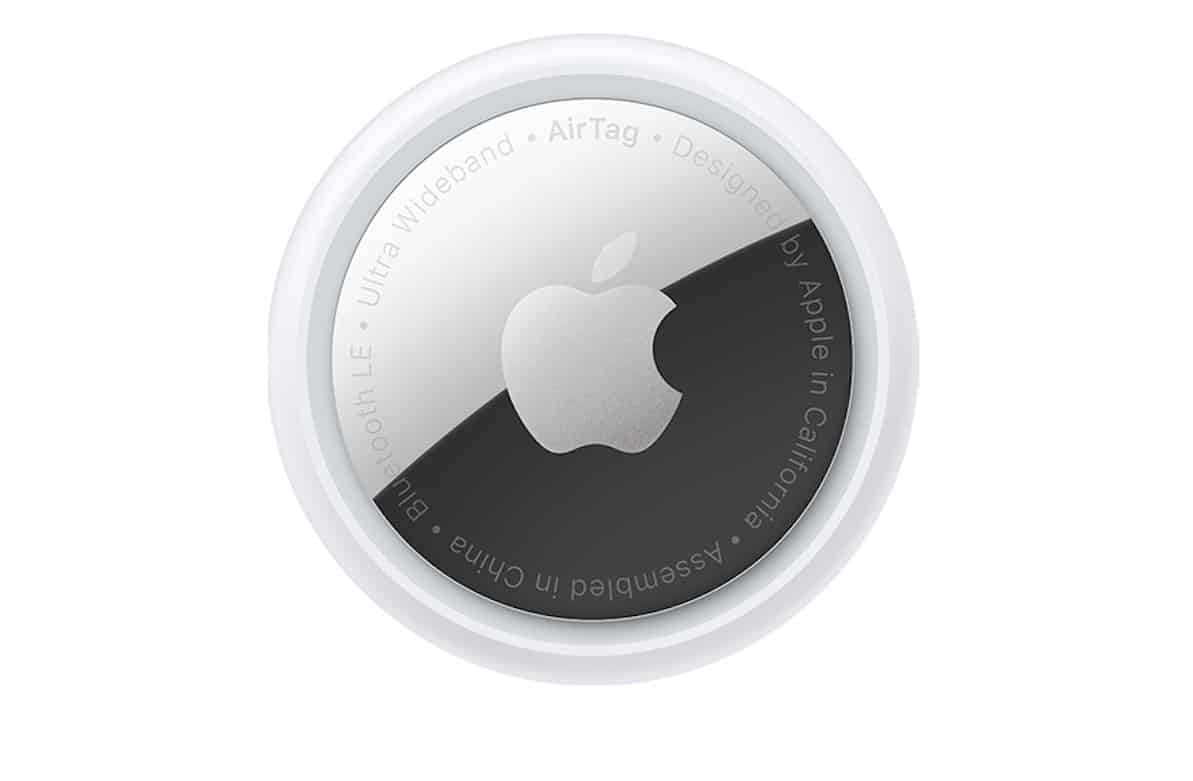 The wildly popular Apple AirTag sends out a secure Bluetooth signal to iCloud that allows you to trace the location of your luggage or other items (e.g., handbag) on your phone. When you're traveling, it affords you the peace of mind of knowing the whereabouts of your luggage. This can come in very handy if you are worried about whether or not your suitcase made it onto the plane during a very short layover.
It weighs only .39 ounces, and its battery is long-lasting.
---
18. Tweezerman Glass Manicure Set
If you haven't tried glass nail files and buffers, you'll never go back to emery boards again once you do.
Glass manicure products are less likely to chip your nails, are longer-lasting and are more hygienic because they can be washed with soap and water.
This Tweezerman Glass Manicure Set includes a file, buffer, nail clipper and cuticle pusher. I keep the nail file in my purse when traveling.
---
19. OFF Insect Repellent Wipes
I love this package of 12 individually wrapped insect-repellent wipes. If I'm going to be dining al fresco, I slip one in my purse and unobtrusively apply the wipe to my arms, legs and neck.
If you're the type to whom bugs are attracted, you'll want to have these wipes at hand. The protection lasts up to 8 hours, and they're unscented. You might need to bring a couple of extra ones with you because your traveling companions will want to use them too!
---
20. Gillette Comfort Glide Shavers
When you take this Gillette Comfort Glide shaver with you, you'll be able to leave the can of shaving cream behind at home.
These shavers have two delicate white tea-scented soap bars built into the blade that leaves your skin moisturized.
I tried mini-shavers but prefer the length of these handles because they give you a smooth shave with nice control.
---
21. Baggallini Cross-Body Bag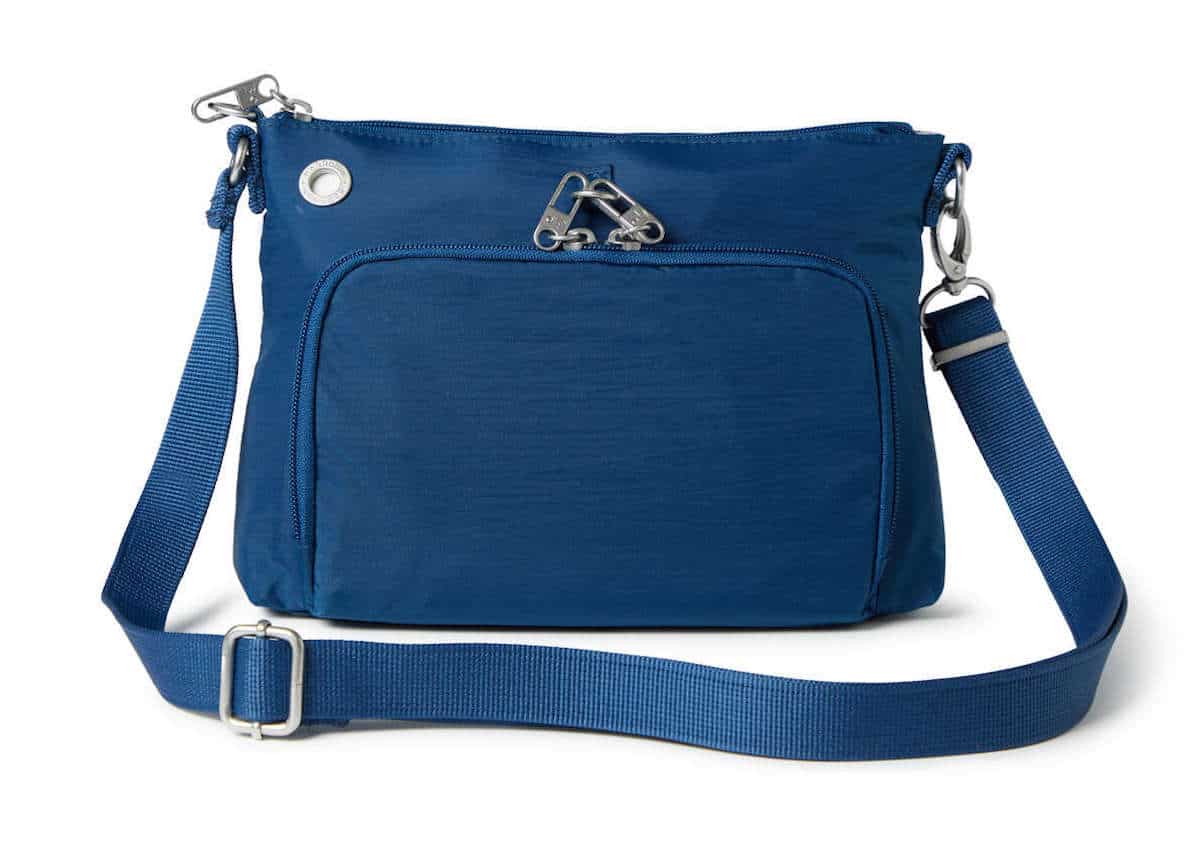 Unfortunately, travel places us at risk for pickpockets and purse snatching. A cross-body bag allows you to keep your valuables close to your chest.
This bag from Baggallini is made to deter the world's worst crooks. It is slash-resistant, has a double cable strap that is cut-resistant and has locking zippers. It is also RFID-protected to keep your passport safe.
The nylon-type material is lightweight and water-resistant and I love the styling. It has so many interior pockets that you'll be able to leave your wallet at home. The 9.75" x 7" size is large enough to accommodate what you need to bring on any outing without weighing you down.
---
22. Tide-To-Go Instant Stain Remover Pen
You never know when you'll inadvertently spill something on your favorite shirt, the one you were planning to re-wear tomorrow. Even more aggravating: When someone else spills something on you.
This easy-to-carry little magic wand breaks down stains and lifts them up from the fabric, which can be a lifesaver when you're traveling with a limited wardrobe. Come packaged in a set of 3.
---
23. TSA Approved Toiletry Kit
The TSA 3-1-1 liquids rule is still in effect. This means that air passengers can only carry on liquids, gels or aerosols that are in containers holding less than 3.4 ounces. This includes such items as toothpaste, shampoo, conditioner, mouthwash and lotion.
Yes, most accommodations provide shampoos and conditioner at the property but I'm more comfortable using my own hair products.
This TSA-approved travel kit comes with its own see-thru pouch, four silicone, leakproof, travel-size bottles, and three small jars.
Why buy travel-size toiletries that often cost almost as much as the larger ones?
Instead, the wide tops of these silicon bottles are easy to fill from large bottles. A small spatula is included for transferring creams. The see-thru toiletry kit is also TSA-approved.
---
24. Tweezerman 10X Lighted Mirror
You can't always count on a hotel room having a cosmetic mirror available for your use when you need to tweeze your eyebrows, pluck a stray chin hair, apply mascara, or insert contact lenses..
I have used Tweezerman products for years and love them. This handy lighted mirror with 10x magnification is a great take-me-along. It is lightweight, only 3.35" in diameter, and has suction cups on the back to adhere to a bathroom mirror or wall.
---
25. Eagle Creek Pack-It Essentials Kit
If like me, you like to stay as organized as possible, this set of three ultra-lightweight bags helps organize your belongings without adding any weight or bulk.
The set includes an antimicrobial shoe organizer for dirty shoes, a medium bag with an internal divider to separate clean from dirty items, and a space-saving compression packing cube.
The bags come in a choice of colors but I tend to stay away from black because the bright ones are easier to find in your stuffed suitcases.
---
26. A Loqi Travel Tote
When I travel, I often find a food item or last-minute souvenir that I want to carry back to my room (or ship cabin). For that reason, I always carry one of these totes in my purse, even at home.
Loqi totes are made of an ultra-light, water-resistant polyester fabric. And they come with a convenient, matching zippered pouch. The pouch is small and light enough to stuff in a pocket or tuck in a purse or backpack. Remarkably, the bag can hold up to 44 pounds, so I've used mine to carry water bottles back to my rental property when traveling.
The range of colors and designs is dazzling. Some might showcase the travel destination, the work of an artist, or a graphic of your hometown. The popular bags can be found at many museum stores as well as on Amazon. They make great travel gifts because they are so easy to pack.
---
27. MASKC Face Masks
COVID rules, regulations and mores are changing: Masks are no longer required on most types of public transport. However, we still have heard stories of too many friends returning from trips with COVID. Thus, we mask up in many situations.
MASKC masks come in a variety of lovely colors and patterns (including floral designs). While a bit more expensive than many others, they are worth the cost because they hold up with multiple uses. Moreover, they're breathable (great for running and working out), super-soft, and comfortable enough to wear on a long-haul flight.
While no mask can promise 100% protection, even one-way masking significantly reduces the odds that you'll come down with COVID. These masks may even protect you from colds and other viruses.
One of my favorites is the 10-pack of Essence masks that comes in different neutral colors. Twenty-five packs are available, too, to make sure you never run short.
---
28. The Cozy Earth Jogger Set: My "Travel Uniform"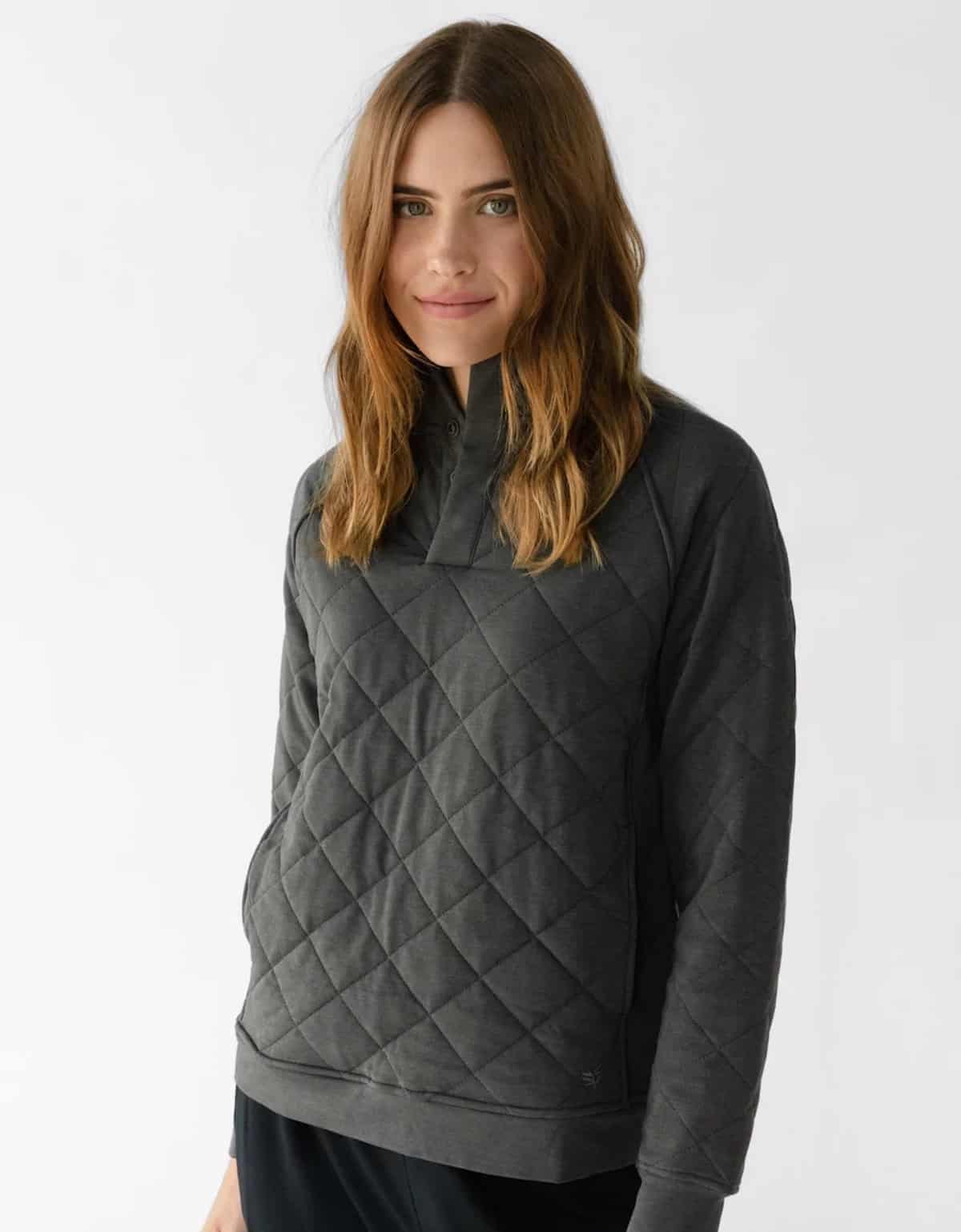 Well, it's hardly a "uniform," but I like to call it that. That's because when I travel, this is what I wear to the airport, put on between destinations, and wear on my trip home. It is one of the best travel accessories for women!
For five years in a row, Cozy Earth has made the list of Oprah's Favorite Things. It's not surprising. With an increasing interest in sustainability, the company's travel wear made from bamboo fiber is eco-friendly, breathable, and feels soft and luxurious.
The Quilted Snap Pullover is made from non-pilling Viscose from Bamboo. It features a tailored diamond pattern, sleeve cuffs for a tapered fit, a hidden front snap closure, and discreet side pockets.
Wear it alone or on top of a tee. Pair it with Cozy Earth's matching ultra-soft jogger pants (or a pair of slacks) to create a casual but elegant look. Both come in charcoal, ivory, black or navy.
---
29. A Handy and Inspirational Travel Pouch
If you're like me, you can never have enough travel pouches. That's because there are always small things—like makeup, jewelry, electronic accessories, etc.–you want to pack in your suitcase, purse or tote.
This lightweight, 100% cotton burlap is perfect for any traveler. It has a heart-shaped world map on the front with the inspiring message, Adventure Awaits.
The large-capacity (10.7 x 5 x 2 inch) pouch has a sturdy zipper that holds up to frequent use and is waterproof in case you accidentally place it in a puddle of water on the countertop of your sink. It makes a perfect Bon Voyage gift for your best friend. If you're buying it for a child or grandchild, you might want to slip a few foreign coins or bills inside.
---
30. Dior Addict Lip Balm
Whether you're traveling on a plane, lazing in the sun, or sleeping with too much heat, your lips tend to get parched.
This Dior Addict Lip Balm is the perfect fix: It offers a natural glow coupled with hydration. I'll admit that I also fell in love with the pretty pink designer case!
---
31. Inspira Travel Luggage Scale
An inexpensive, reliable travel scale allows you to know before you go without dealing with the anxiety of whether you are traveling with overweight baggage.
If the suitcase is a tad overweight, you can transfer some items to a carry-on or leave them at home. If you've done too much shopping while traveling, you can decide whether it's more cost-effective to mail a package home rather than pay the airline fees.
This scale measures weights up to 110 pounds and has a digital readout display. It's battery-operated, comes with a two-year warranty, and is available in a rainbow of colors.
---
32. Lightweight Rain Jacket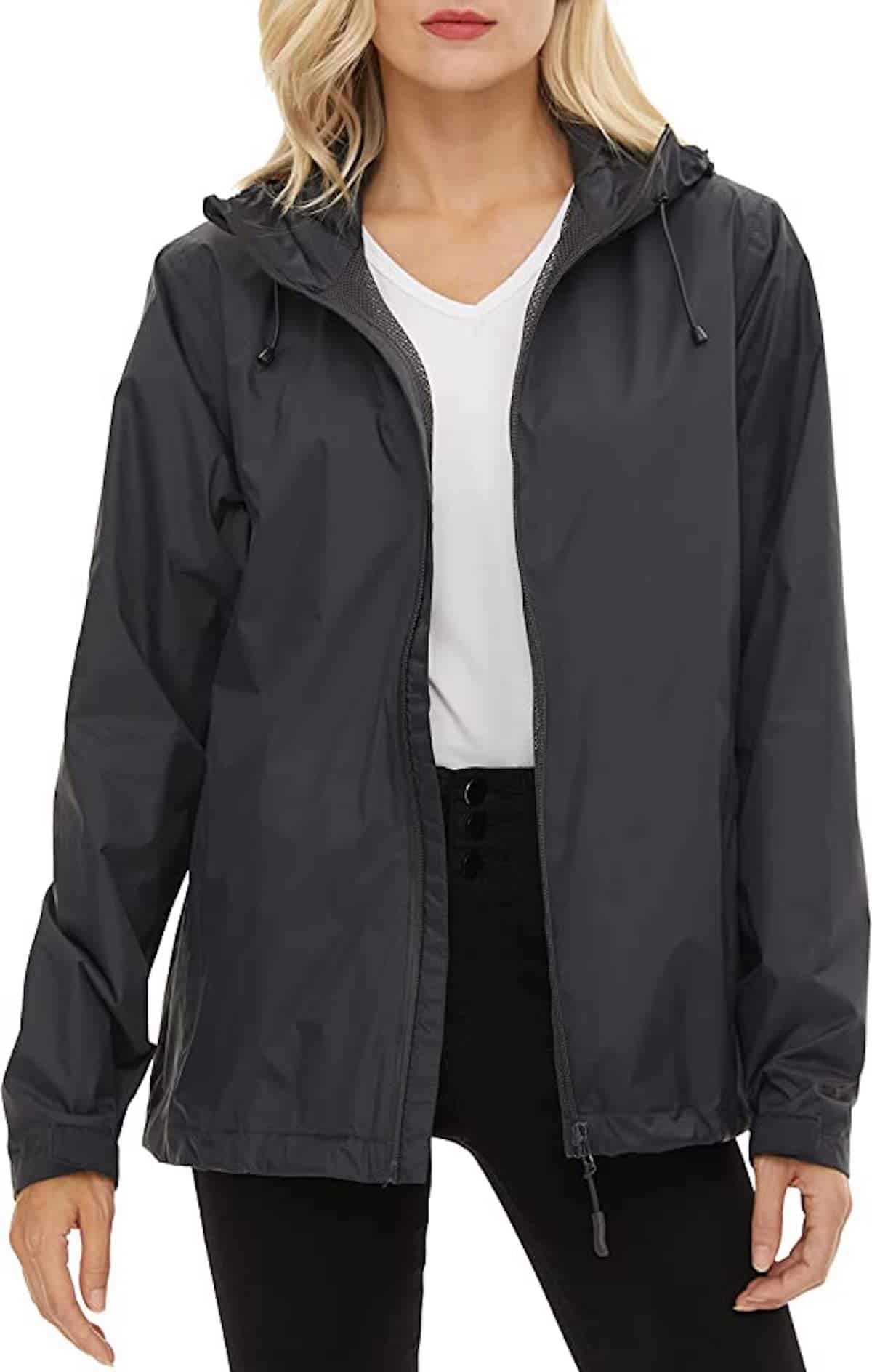 Made of nylon, it's windproof, waterproof, and has velcro on the wrists. This hooded LeSeis jacket is also stylish.
Ultra lightweight, it takes up almost no space in a suitcase or carry-on. It's breathable and perfect to take with you on tours when there is a possibility of rain or to wear on the deck of a windy cruise ship.
The jacket also comes in a variety of colors; my preference is the neutral grays and blacks.
---
33. Sea-Band Anti-Nausea Wrist Bands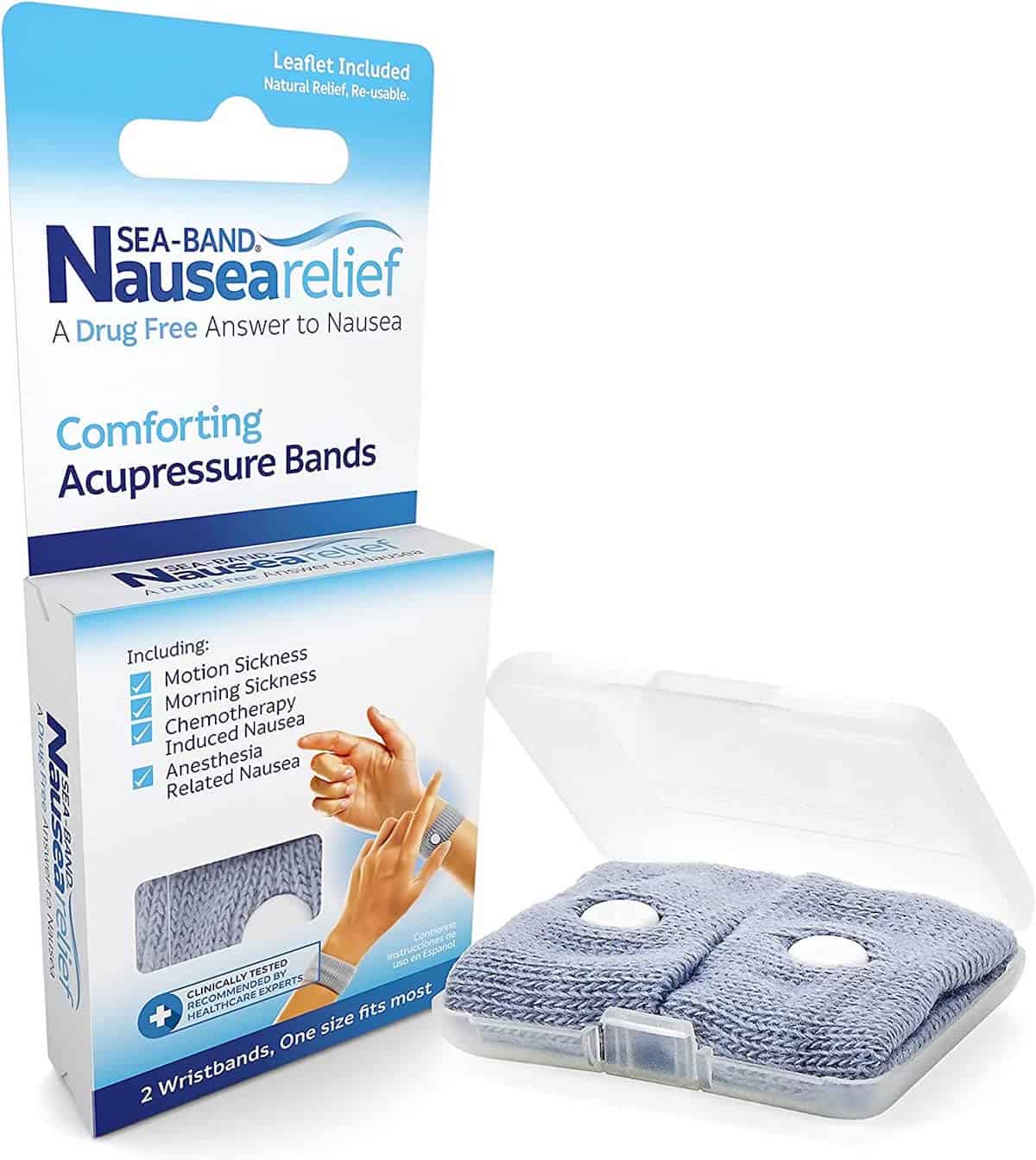 If you're taking a cruise and have any tendency towards motion sickness, you'll definitely want to have these anti-nausea wristbands with you on a cruise.
Ironically, one of our friends took a cruise with no ill effects but realized she had to wear these to prevent nausea on long tour bus rides.
These wristbands offer relief from motion sickness without the use of medications that often cause drowsiness. Moreover, they can be used to help prevent nausea and also to alleviate it once it's started.
They're easy to use, carry, and pack "just in case."
---
34. A Compact Jewelry Organizer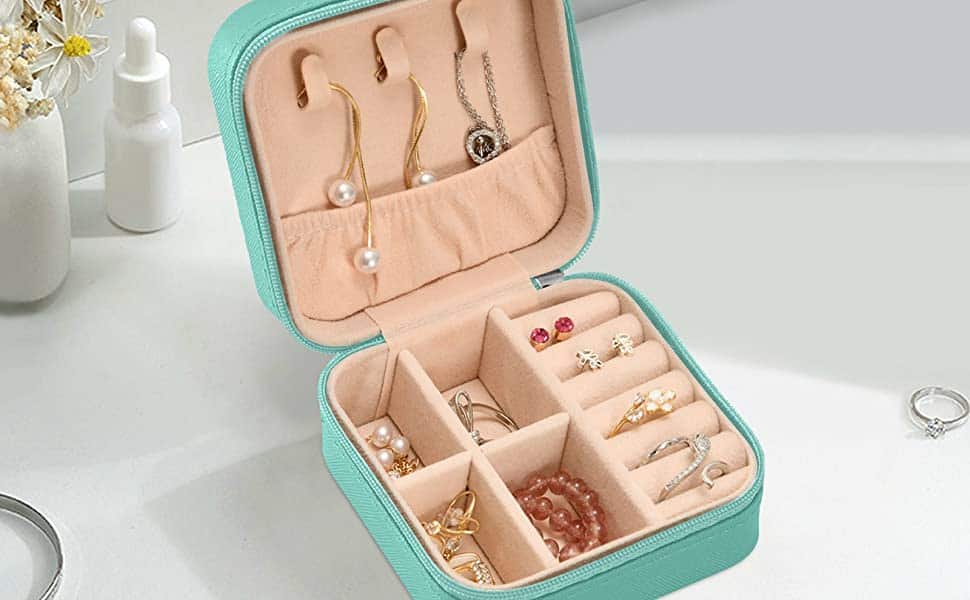 Whether you take real or costume jewelry with you when traveling (I prefer the latter), it's so easy to misplace pieces or for chains to get knotted in transit.
This faux-leather Tatenale jewelry organizer is lightweight (less than three ounces) and compact (3.9 x 3.9 x 1.97). Smaller than your palm, it is small enough to slip into your purse, so nothing gets lost. It allows you to keep your valuables safe and secure or lock the organizer in the safe in your hotel room or on your cruise ship.
It has three necklace and bracelet hooks, seven positions for rings or earrings, a compartment with a removable cross board, and a small elastic bag for other small items like hairpins or hair bands.
It's available in a variety of different designs and colors. What a fun gift for friends who travel!
---
35. A supply of Ziploc bags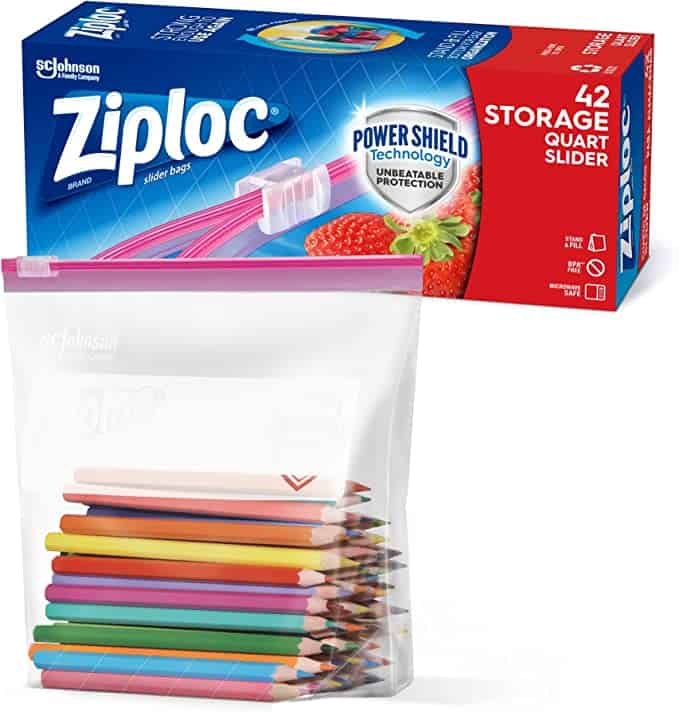 I've written odes to Ziploc bags because they are so handy to have with you on any kind of trip to any type of destination.
I use extra large ones for packing my clothes; it keeps them organized and neat. Smaller ones are also great for carrying a snack on a plane or storing one in your cabin that you've brought back from a cruise excursion.
Still not convinced? See the post I previously wrote a post about the nine ways I use Ziplocs when traveling.
---
36. A Retractable Lint Roller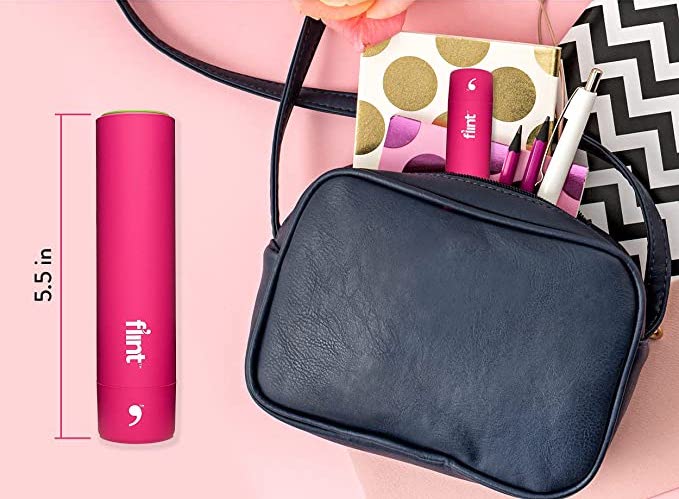 This is the cutest and most ingenuous gift for a traveler I've seen in a long time.
This retractable, refillable lint roller is great for anyone who wears black or who has a dog or cat that sheds hair.
It's an innovative update on classic lint rollers because this one retracts into its own bright pink case without sticking to anything around it.
The roller weighs just over three ounces and folds to about 5-½ inches in length. It's easy to tuck in your purse so you'll have it when you need it. It also comes with refills, each one with 70 easily tearable sheets.
---
37. Memory Foam Travel Neck Pillow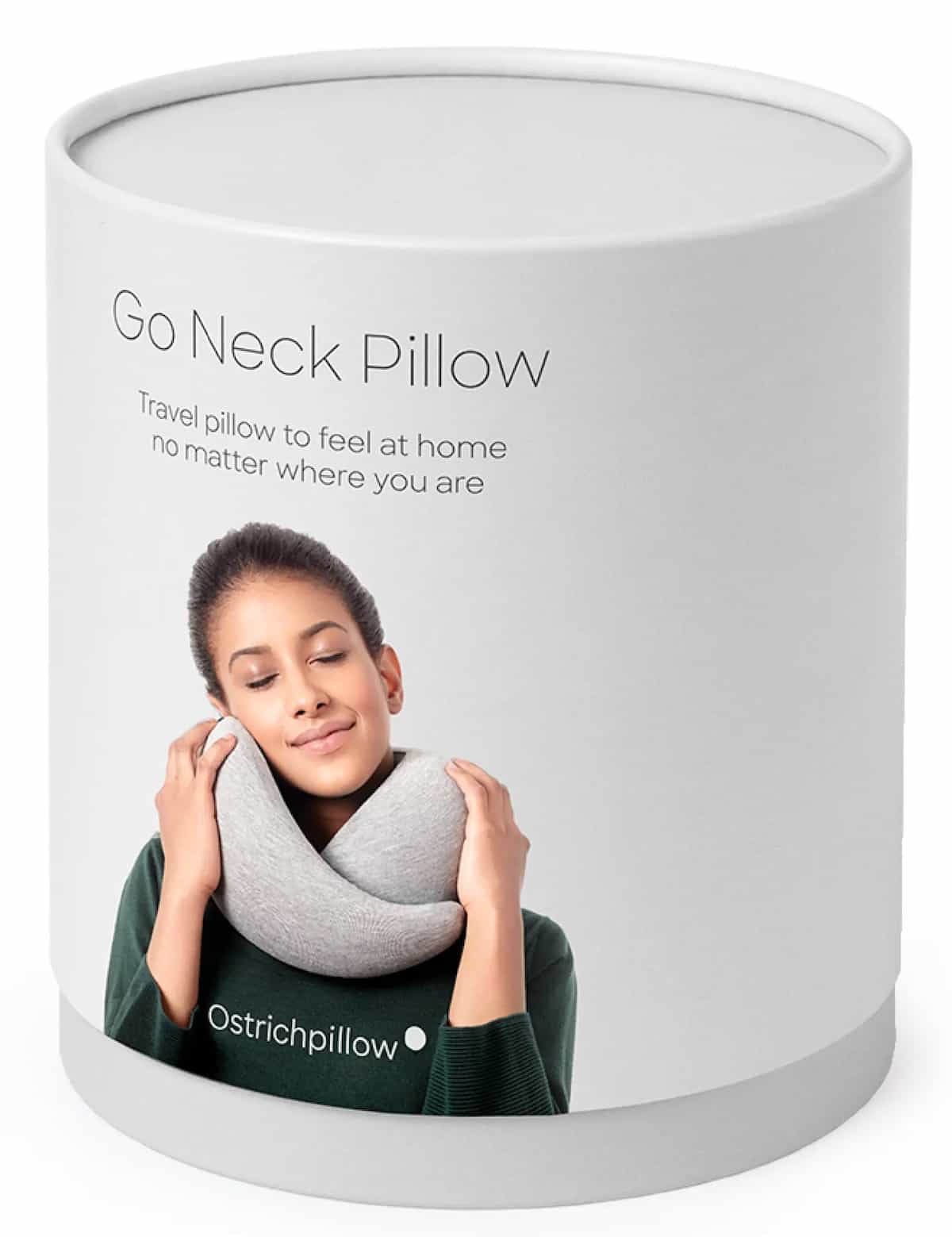 This memory foam pillow from OstrichPillow is adjustable with a velcro closure, It's great for long-haul fliers.
The cover, which comes in a choice of liners in three different colors, is hand washable. The pillow comes with its own storage pouch.
---
38. OUTXE Phone Wrist Strap
I recently bought a package of these phone wriststraps and love them! When my hands are occupied, I can slip my phone on my wrist and have it handy.
It also makes it easy to find your phone in the depths of a purse or coat pocket.
The package of 4 different colors allows you to pass on the love to a friend.
39. Portable Watch Charger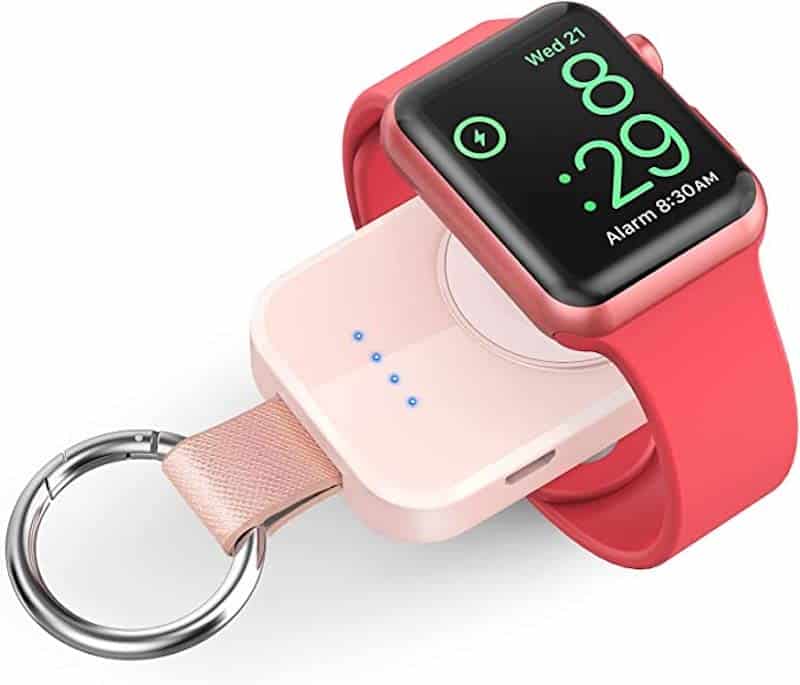 Anyone who owns an Apple watch comes to rely on it for so many different functions. The one closest to my heart is using it to find my misplaced iPhone.
When people travel, they don't always have access to their charger, and that's why this portable charger comes in so handy. It's compact, lightweight (just over two ounces), and conveniently fits in a purse. It comes with its own micro USB cable for recharging. If you run out of "juice," you can come back to full power in 2-2.5 hours.
40. Small Crossbody Cell Phone Bag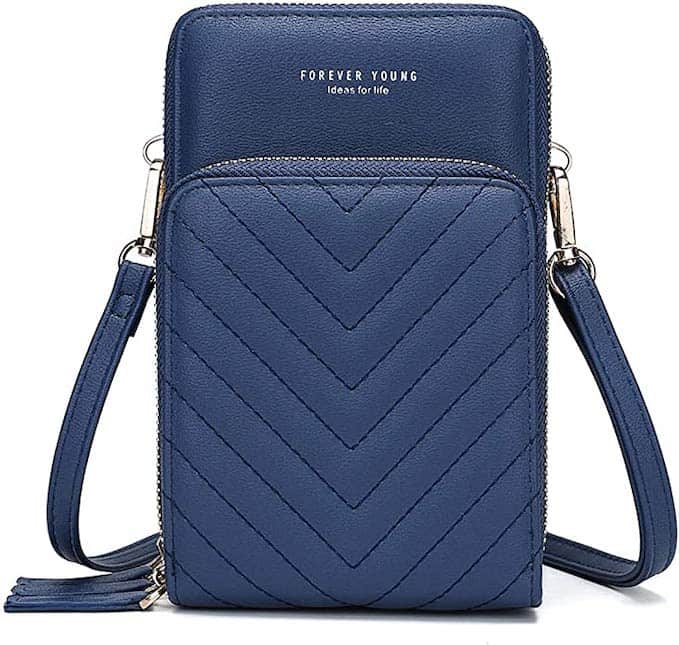 This small cross-body cell phone bag is compact and lightweight. Made of faux leather, it's perfect for international travel when you only want to carry a few valuables close to your body, especially on a shopping excursion. Compact enough to find room for in your suitcase.
The bag is divided into multiple compartments (three main ones) so you can stay organized and easily reach for your credit cards, phone or keys. Comes in a variety of whimsical colors and neutrals.
---
Save to Pinterest!!
---