11 Best Food Cities in Italy: Where To Eat What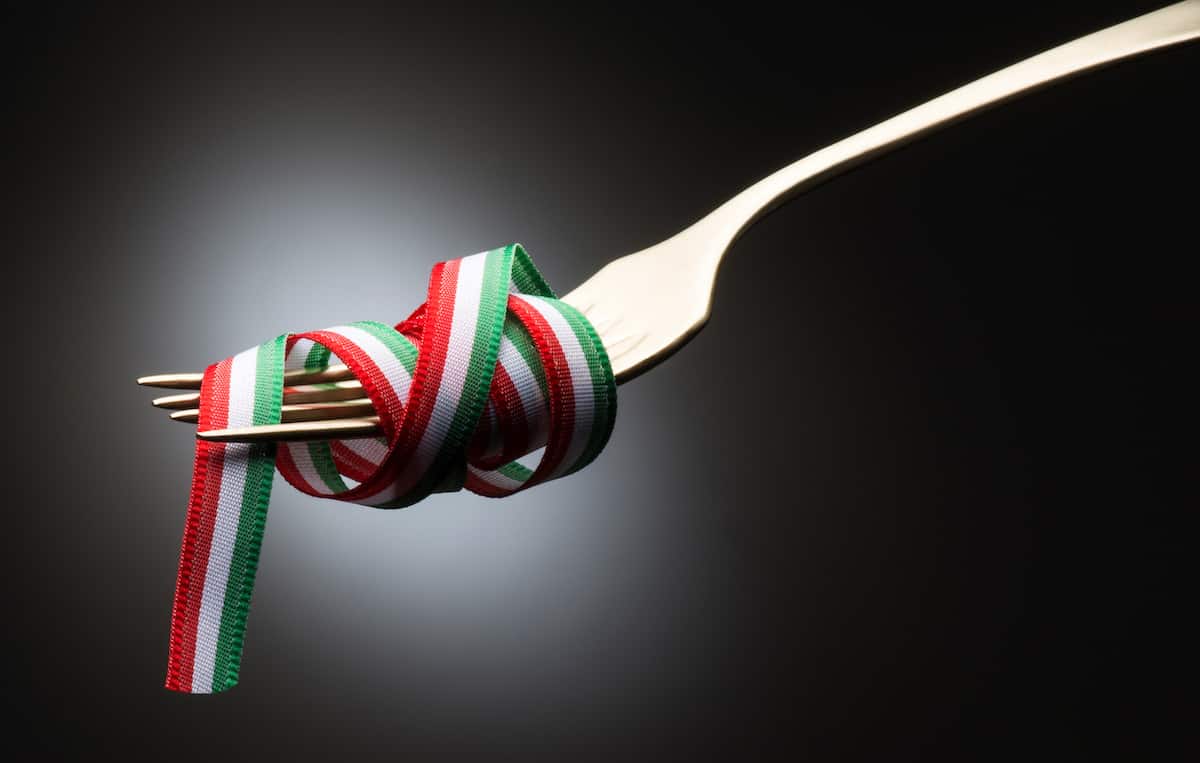 Choosing the best food cities in Italy really depends on where you are and what you like to eat.
That's because ingredients, recipes, and dishes in Italy are strongly influenced by geography, history, and culture. And every city and region prides itself on its own unique cuisine—and wines).
We're adventurous eaters and when we travel to Italy, we always make a point of finding out which traditional food products and recipes are specialties of the cities, towns or regions we're visiting.
These iconic "best foods of Italian cities" are likely to be made with high-quality, local ingredients. Moreover, they're based on recipes that have been perfected and handed down over generations, almost guaranteeing their authenticity.
Here is a sampling—perhaps, a tasting menu—of some "not-to-be-missed" foods that make these cities "the best food cities in Italy."
The Best Food Cities in Italy
1- In Turin, Eat Chocolate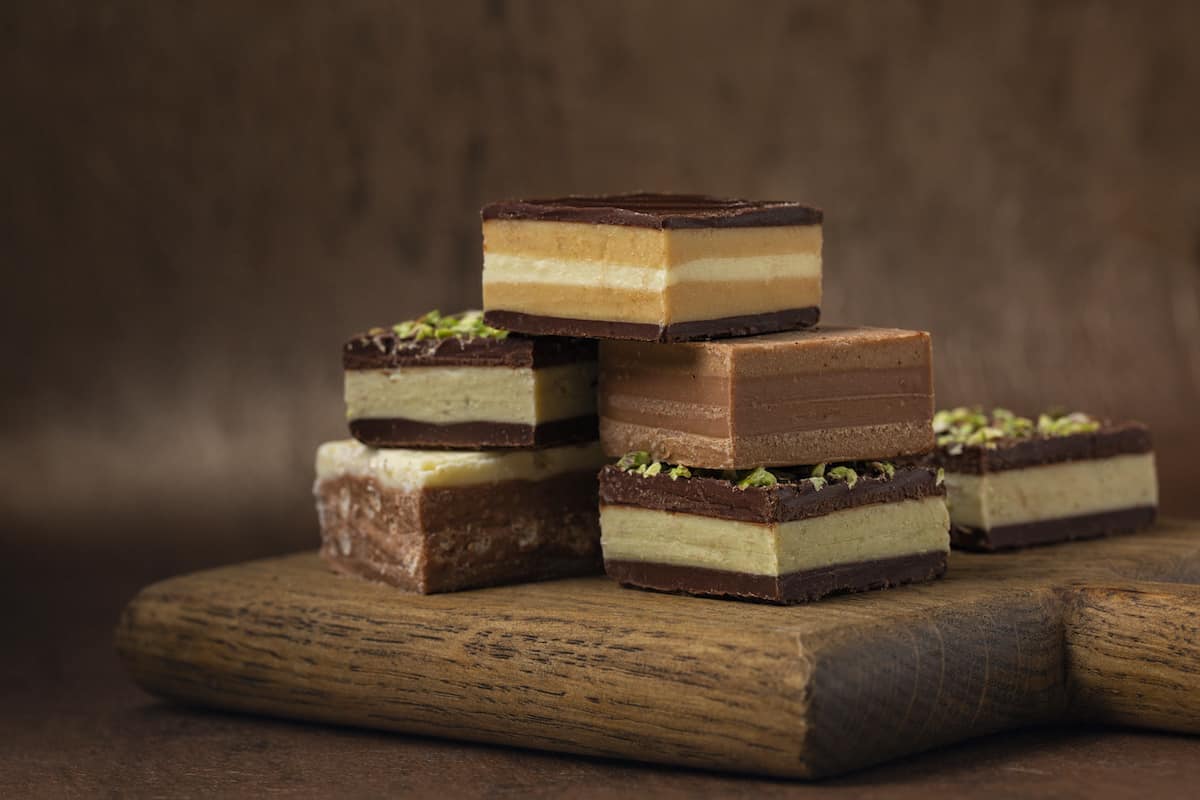 Turin (the capital city of the Piedmont region) is often called the Italian Capital of Chocolate because it has been produced here for almost five centuries. In fact, it is the site of a yearly Chocolate Festival.
Many famous Italian chocolatiers are based in the city (including Baratti & Milano, Venchi, Guido Gobino, Peyrano, and Caffarel).
It is also the place where the first hot chocolate, called Bicerin, was created in 1678. Served at many of the city's historic cafes, the drink is a mix of hot coffee, cacao, and cream that is served in a small round glass.
2- In Naples, Eat Pizza
Naples (in the Campania region) is considered the birthplace of pizza, a food that has become beloved worldwide.
According to legend, a pizza maker (pizzaiolo) from Naples created Pizza Margherita in 1889 to honor Margherita of Savoy, the Queen of Italy. The colors of the cheese, tomatoes, and basil were intended to represent the Italian flag.
The essential ingredients of Neapolitan pizza include San Marzano tomatoes, Mozzarella cheese, flour, sea salt, and water. Neapolitan pizza has been made by generations in the same geographic area, and it is estimated that there are some 3,000 official pizza makers in Naples.
In 2017, the Pizza of Naples garnered a spot on the list of Intangible UNESCO Cultural Heritage, which recognizes its integral ties to Italian culture and should help ensure its preservation.
3- In Bologna, Eat Tortelloni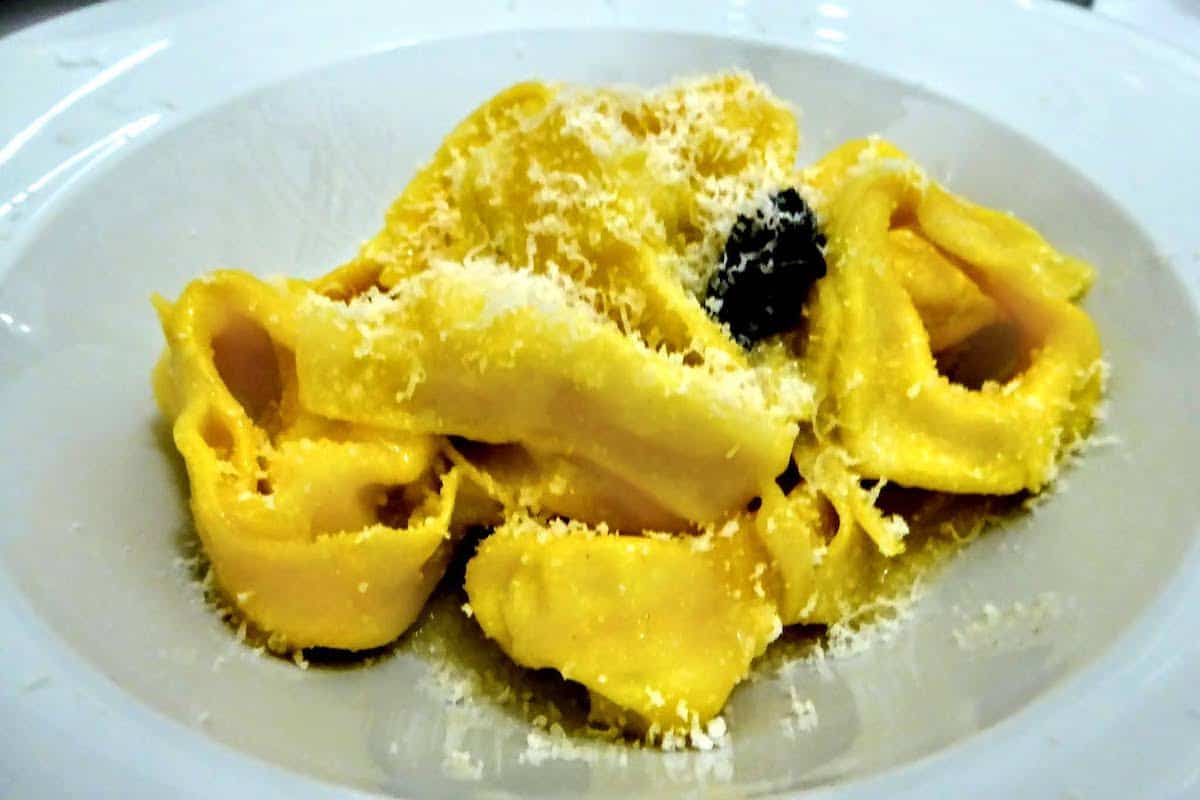 Bologna (the capital of Emilia Romagna) is known for its stuffed pasta.
The sole ingredients used to make the pasta dough (called sfoglia) are extra-fine flour and large eggs with intensely orange yolks (that come from chickens who are fed diets heavy in carrots), notably without water, oil, or salt. Squares of the dough are carefully hand-folded into their traditional donut shape, the same way they've been made for generations.
Tortelloni is probably the most emblematic pasta of Bologna, having been eaten here since the first half of the 19th century. Considered a main course, it is usually meatless, filled with a mix of ricotta and Parmigiano cheeses. The shape of the stuffed pasta is said to have been inspired by Venus' navel.
A more diminutive cousin of the same shape, tortellini, is commonly served in broth (tortellini en brodo) with heartier meat or vegetable fillings.
4- In Milan, Eat Risotto alla Milanese
The Lombardy region in northern Italy is considered the birthplace of risotto, much of it grown in the Po Valley southwest of Milan. Due to the high cost of the ingredients (often Arborio or Carnaroli rice infused with saffron) and the time it takes to cook, it is more expensive than most other rice preparations.
The most famous risotto dish, creamy Risotto alla Milanese (made with beef stock, bone marrow, lard, cheese, onion, and saffron) is said to have first appeared in a recipe book dating back to 1829, Riso Gallo in Padella. One legend suggests that glassmakers took some of the saffron they used to color the stained glass windows in Milan's Duomo and added it to the rice.
Risotto alla Milanese is often served as a first course before chicken or veal dishes, or topped with osso buco as a main course.
5- In Genoa, Eat Pesto Genovese
Pesto Genovese is considered the signature dish of Genoa, a port city that is the capital of the region of Liguria in northwestern Italy.
The main ingredients of the pesto are basil, crushed garlic, olive oil, grated Parmigiano Reggiano cheese (or sometimes Pecorino and Romano cheese), and pine nuts or walnuts. DOP Genovese basil is certified by the Chamber of Commerce of Genoa for its quality and adherence to certain rules of production.
In Genovese, the word pesto means to pound or crush. The uncooked, cold sauce is used on pasta (and sometimes, as a dip). It is traditionally made by grinding (ironically, not pounding) the ingredients with a mortar and pestle.
Some home cooks and restaurateurs add cut potatoes to pasta with pesto, improving the creaminess of the final dish.
6- In Imperia, Eat Torte Verde
Torte Verde is a popular food specialty of Imperia, a city (and province) located on the western side of Liguria, the Riviera di Ponente.
This savory vegetable pie is filled with spinach, artichoke, Swiss chard, and other in-season vegetables that are mixed with eggs and cheese and baked in a pastry crust.
A wedge of Torte Verde is often served as a meal or snack. In Imperia and elsewhere in Liguria, it is a far more common dish than pasta.
During Easter, Ligurians often enjoy torta pasqualina. Made with 33 layers of ingredients, the special torte symbolizes the 33 years of Christ's life.
7- In Ferrara, Eat Zucca
A recent article in Gastro Obscura states that Ferrara is so "obsessed" with pumpkin squash that people call the residents magnazoca, or "pumpkin eaters."
Pumpkins are so plentiful in the area and the harvest window is so long, that they are used in many different types of food preparations. In Ferrara, they are used to make pumpkin risotto, pumpkin bread, pumpkin soup, pumpkin tenerina cake (which is more commonly made with chocolate), and pumpkin gelato. The European Union awarded cappellacci di zucca (pumpkin-filled ravioli) Protected Geographical Indication (PGI) status in 2016.
8- In Florence, Eat Bistecca alla Fiorentina
From the time of the Medici family, high-quality cuts of meat were served to the citizens of Florence (the capital of Tuscany), a tradition that is still omnipresent on restaurant menus in the city.
The documentation of Bistecca alla Fiorentina (beefsteak Florentine-style) goes back to 1750 when it appeared in the Accademia della Crusca. It is one of the most famous dishes in Tuscan cuisine.
The flavorful meat is an oversized porterhouse steak that comes from local Chianina cows. The steaks are served rare inside but well-grilled on the outside and sliced at the table, usually on a heavy wood carving board.
9- In Alba, Eat White Truffles
Alba, a city in the Piedmont region, is known around the world for its white truffles (also called winter white truffles), a rare and expensive delicacy.
Truffle hunters with specially trained dogs unearth these precious tubers that are buried a few inches underground in forests with hardwood trees.
The fragrant truffles are often shaved or grated over polenta, pasta, or eggs. Sometimes they are even used in desserts.
At the International White Truffle Fair, held in the city every weekend in October, visitors can learn about and taste this gastronomic delicacy. There are chefs' dinners, cooking classes, wine tastings, and folklore events.
10- In Palermo, Eat Cannolis
Palermo (in western Sicily) is said to be the birthplace of the cannoli, which was brought to the region when it was under Arab rule. Sicily is known for its wonderful desserts, of which cannolis are probably the best known.
Some food historians trace the introduction of cannolis to 827 AD. Sicilians once called them Cappeli di Turchi (Turkish hats). The sweets were popular during Carnival season at first and then became a four-season dessert.
The cannoli is a stuffed roll of fried pastry dough stuffed with a creamy filling made with ricotta, powdered sugar, and whipped cream. The dough is made of flour, sugar, eggs, butter, salt, a pinch of cinnamon, and a splash of Madeira wine. Cannolis are always served cold or at room temperature.
11- In Rome, eat Pinsa
Before there was pizza, there was pinsa. Pinsa, a Roman flatbread with a light, airy crust was born in Rome.
The major difference between pizza and pinsa is in the dough. Instead of being made with all-purpose or wheat flour, pinsa dough is a mix of wheat, soy, and rice flour, which makes it more nutritious and easier to digest. Also, the shape of a hand-pressed pinsa is oval instead of rectangular or circular like conventional pizza.
This ancient Roman flatbread is enjoying a Renaissance as Italians are increasingly opting for authentic regional recipes handed down from one generation to another.
You may find pinsa in other Italian cities and even in other countries around the globe, but it is best savored in its birthplace: Rome.
---
What other cities should we add to the list?
---
READ MORE
Also, on MoreTimeToTravel: Italian Food Rules to Eat Like a Local
---
Save to Pinterest!!